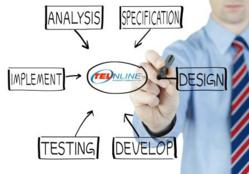 Miramar, Florida (PRWEB) September 29, 2012
TelOnline and BellVoz, a leading telecommunications solutions company, celebrate two years in providing Boom Net with a customized complete IP-PBX, SIP Trunking Service, Dialer application and SMS telecommunications solution.
Boom Net is enjoying the IP-PBX solution (Switchvox) provided by TelOnline. TelOnline originally support Boom Net with a colocation service in his modern data center. The colocation provides a secure, controlled space, with redundant power and lighting fast fiber connections, as well as 24x7x365 support for their IP-PBX system. IP-PBX allows small and medium size business to have a cutting-edge, reliable and scalable telephone system thats connected to the internet backbone.
It offers countless features: