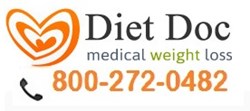 Chicago, IL (PRWEB) November 18, 2013
The professionals at Diet Doc are serious about helping everyone lose weight to improve health, longevity and quality of life. The company is consistently searching for new ways to make achieving weight loss goals simpler, more convenient and less costly for everyone in need. Utilizing Telehealth, the latest medical technology, now enables the company to reach patients in even the most remote regions of the country, delivering fast, safe and consistent weight loss directly to patients' doors. One of the first prescription diet companies to join this new revolution in healthcare, Telehealth allows patients and physicians to connect via the telephone, thus avoiding time consuming and costly visits to local weight loss clinics.
Patients who are ready to change their lives by losing unhealthy excess weight can begin simply by calling the company or logging on to the computer to complete a comprehensive, yet quite simple, medical evaluation, after which the patient will schedule an appointment, at their convenience, to speak directly with a board certified physician. This level of personal service allows the doctors to review and assess each patient's entire system and to identify any improperly performing organs or other barriers that may hinder fast weight loss, without the patient ever leaving their home. Each patient will receive a plan of action along with a complete and detailed physician report.
Qualified patients will work closely with nutritionists, who are certified and specially trained in the science of safe and fast weight loss. Diet plans will be designed that are unique to each patient's personal nutritional lifestyle and medical needs, designed to be rich in essential nutrients, helping the body to function at maximum capacity while melting pounds and inches. Because the diet plans incorporate a wide range of delicious food choices, patients find that they maintain their interest while the rapid loss of weight keeps them motivated. Each diet plan is uniquely developed with emphasis on achieving optimal weight loss with focus on safety and improved long term health and weight maintenance.
Diet Doc's prescription hormone complements the uniquely designed diet plans by sending a powerful signal to the hypothalamus to target stores of trapped fat to be released into the bloodstream and burned as the body's primary energy source. This dynamic combination turns the body into a fat burning machine with patients reporting fat melting from the body in areas that are typically the most stubborn and difficult areas to lose, such as the belly, hips, thighs and underarms.
Diet Doc offers incomparable services to dieters across the country, delivering a consistent effective medically supervised diet plan directly to patients' doors. To further add to the convenience of this revolutionized new diet plan concept, videoconferencing eliminates the need for costly, embarrassing and time consuming follow-up visits to weight loss clinics, while offering improved and easy accessibility.
The addition of Telehealth is making losing unhealthy excess weight easier than ever before. By shifting their focus to the numerous possibilities that Telehealth offers, Diet Doc has made their prescription hormone diet plans available nationwide. Diet Doc's physicians and nutritionists can reach out to a patient in any location using advanced technology, eliminating all geographical and communication barriers.
Diet Doc Contact Information:
San Diego, CA

(800) 272-0482

Weight-loss(at)Dietdoc(dot)info

http://doctorsupervisedweightloss.com/testimonials.php
Twitter: DietDoc10

Facebook: DietDocNaturalHealth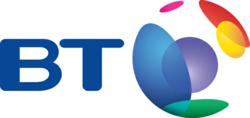 (PRWEB UK) 13 December 2012
For people to embrace telehealth, it must be so normal that nobody bats an eyelid at sending a health update (like vital signs) to the doctors from their lounge.
Dont get us wrong health secretary Jeremy Hunts plan to get 100,000 people using telehealth services in 2013 is a fantastic goal. And three million by 2017 is a great start.
Were fully behind it. But its just a start. Thats just three million out of 62 million people in the UK.
Telehealth works. Unfortunately, most people are reluctant to make that leap with their health, so we need plans like 3 Million Lives (3ML) to be the catalyst for this behavioural shift.
3MLs vision is to provide better care, centred on the patient, so we can catch problems early. To do that, telehealth must become normal. It needs to be as everyday as phoning your surgery for an appointment. As natural as having your blood pressure checked. As simple as using your tablet to Skype your doctor. It needs to be business as usual.
Theres nothing to fear
Weve helped the NHS and found that sending health information like vital signs, blood pressure and weight over the internet lets medical professionals focus on what matters (and saves them time visiting people for a routine check-up). And a Department of Health spokeswoman told us it saves them money in the long run too. There are operational costs of running the services, but when people can manage their own condition there are less hospital visits, the patient feels safer and the NHS saves money on the opposite side.
Well help with your technophobia
When it comes to connecting people to machines, or making every computer in the chain work exactly as it should we know what were talking about. Weve done it for hundreds of businesses.
Were writing a white paper to let you know how wed change the underlying processes, so telehealth can become normal. Well keep you updated with our progress.
For more information visit http://www.globalservices.bt.com/uk/en/industries/psn