Arcadia, CA (PRWEB) August 23, 2005
Contemporary MicroSystems has expanded our offerings by introducing rugged mobile computing solutions. We are pleased to annouce the release of a ruggedized tablet PC that meets the latest military and industrial durability standards and complies with sound environmental protection manufacturing procedures.
The AMT-6010 is a hand-held or in-vehicle computer designed to provide mobile applications and a real-time, wireless solution to access information from remote databases via the Internet or intranet. The AMT-6010 meets Mil-Std-810F, IP68 (which means it is totally waterproof and dustproof) and is manufactured according to RoHS procedures, making it ideal for applications performed in critical environments such as military, aerospace and marine.
The IP68 enclosure is made of high-quality aluminum alloy, plated with a hard-anodized finish that meets Mil-A-8625D specifications, providing an extremely durable and scratch-resistant coating. A dual sealing technique ensures that the AMT-6010 not only can operate while completely immersed in water, but also meets the most rigorous EMC compliance requirements.
The front panel has no screw holes and houses a 400-nit, 10.4" 800x600 resolution TFT LCD screen with capacitive touchscreen. It also features 12 programmable function keys. There is an optional 1200-nit, sunlight readable screen available.
Further testament to the AMT-6010's ruggedness includes its ability to survive a 3-foot drop, operate in temperatures ranging from –20 to 60 degrees Centigrade, and resist severe shock (40Gs) and vibration (10Gs) levels.
As far as computing power goes, the AMT-6010 comes standard with an ultra low-voltage mobile Intel Pentium III 866MHz CPU, 128MB RAM (upgradeable to 640MB), and a 20GB hard drive (upgradeable to 120GB). There is 32MB of onboard video RAM. Standard communication devices on the AMT-6010 include 10/100BT LAN, wireless LAN and a 56K fax modem. There are options for wireless modem and Bluetooth support. Expansion capability includes a Type III PCMCIA card bus slot, a CompactFlash slot, and two USB 1.1 ports. There is an optional docking station that provides AC97 audio support, 4 USB 2.0 ports and 8 RS-232 serial ports.
Other options include a vehicle or wall mount, a USB hub, and a hard shell carrying case. The AMT-6010 can be powered by the built-in (but replaceable) 6-cell smart Lithium-ion battery or the 100-240VAC power adapter. The AMT-6010's ruggedness is matched by its stylish design and sleek appearance. Weighing just 6.4 pounds with the battery, the unit measures 10.9" wide, 8.7" high and is only 2" deep.
# # #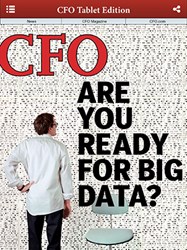 New York, NY (PRWEB) September 30, 2013
CFO Publishing, leading publisher of news and information for senior finance professionals, today announced the release of their CFO Tablet Edition for the iPad, a new app built specifically for the tablet format that includes interactive graphics, engaging stories and interactive advertising opportunities.
CFO Publishing has been providing senior finance executives with thought-provoking news and analysis for three decades through their flagship CFO magazine, CFO.com and the CFO digital edition. The new CFO Tablet Edition allows users to interact with our complete line-up of trusted editorial content like never before. Readers will get a first look at original content, not yet published in the magazine or online; provided through vivid graphics and multimedia, covering the most important and timely issues facing senior finance professionals. From within the CFO Tablet Edition, readers will also be able to easily access news articles from CFO.com via daily RSS feeds and the latest issue of CFO magazine.
The mobile trend is not slowing down. A recent Morgan Stanley study predicts mobile web usage will surpass desktop usage by 2015. Consumer spending on digital magazines is expected to exceed $ 80.1 B by 2016 according to a recent study by PriceWaterhouse Coopers. It's clear that more and more readers are turning to their tablets to access the news. "As our audience moves increasingly toward mobile platforms for information, CFO Publishing has embraced new methods of connecting with readers" said Richard Rivera, SVP of CFO Publishing. "The new tablet edition will allow CFO to offer more flexibility, more immersive content and more dynamic interaction and discussion of the most critical topics in corporate finance today."
In addition to improving the reader experience, the new CFO Tablet Edition will also enable CFO Publishing to offer increased value to advertisers by expanding the potential engagement of ads. Ads will become interactive and provide brands the opportunity to more fully engage with their customers. For more information on advertising opportunities contact: Katie Brennan at 646-277-6476.
The new CFO Tablet Edition can be downloaded now from the iPad AppStore or iTunes by searching for 'CFO'. Access to the content within the app is free to CFO subscribers. Login will be required and instructions can be found at http://www3.cfo.com/instructions. Non-CFO subscribers can purchase monthly issues or an annual subscription from within the app using their iTunes account. An Android version will be released early next year.
CFO Publishing partnered with Mag+ to deliver the new CFO Tablet Edition. Mag+ is a company whose software platform helps content publishers create apps utilizing a plug-in for Adobe's InDesign desktop publishing software.
###

About CFO Publishing: CFO Publishing LLC, a portfolio company of Seguin Partners, is the leading business-to-business media brand focused on the information needs of senior finance executives. Delivering content through multiple channels including online, digital, mobile, and print, the business consists of CFO magazine, CFO.com, CFO Research Services, CFO Learning and CFO Conferences. CFO's award-winning editorial content and loyal, influential audience make it a valued resource for its readers as well as an effective marketing partner for a wide range of blue-chip companies. CFO has long-standing relationships with nearly a million finance executives.
Find More Graphic Press Releases


San Francisco, California (PRWEB) September 10, 2013
Lilitab's new kiosk configurator enables customers to design the perfect tablet kiosk system for their needs. The Lilitab Pro line of secure tablet kiosks comes with a wide selection of options, including tablet platform (Apple®, Android® or Windows®), mounting style, color, accessories and branding. The DIY design tool ensures customers have the opportunity to create and visualize several options before placing an order.
Lilitab's mission is to help get touch screen tablet interactions into the hands of customers and businesses worldwide. Not content with selling one-size-fits-all imported enclosures, Lilitabs are custom assembled to order in the company's warehouse in California. "We want our customers to create the perfect tablet kiosk system for their unique installation," says Adam Aronson, Lilitab Founder and CEO.
Lilitab Pro tablet kiosk systems work with most 10" tablets on the market, including Apple iPads®, Samsung Galaxy Tabs®, Google Nexus®, and Microsoft Surface RT®. After choosing a tablet, customers are guided through several steps to design their own custom kiosk, including color, mount and kiosk style.
The Lilitab Pro line of tablet kiosk systems includes modular solutions for any mounting requirement. The Lilitab Floor Pro is an adaptable freestanding kiosk well suited for events, tradeshow booths and retail self-service stations. The Lilitab Counter Pro promotes optimized customer interactions with the swivel, tilt and rotate motions of the head unit on a tabletop kiosk. These are ideal reception and retail transaction stations. When combined with the optional base plate, the Counter becomes portable.
Lilitabs are available in fixed or removable head unit styles. The patented MagDock lock with pass-through power utilizes a snap-in dock for easy head unit installation and removal, all the while securing the entire kiosk with a custom key.
Lilitab accessories include headphone mounts and brochure holders for the Lilitab Floor models, and custom cut shipping cases for backdrop graphics for Lilitab Floor and Counter kiosks. The Liliswipe Magnetic Stripe Reader turns any iPad 2 or 3 into a self-service check-in or check-out station for retail, restaurants, hotels or hospitals.
Creating a custom look is easy with the many branding options available for Lilitab kiosks. The quick-change faceplates can be printed with seasonal or promotional graphics. Lilitab Floor kiosks stand out with banner graphics or backdrop graphics. Lilitab Counters look great with custom backdrop graphics for a permanent or temporary tabletop display.
Lilitab LLC is a San Francisco-based technology company holding both prestigious Apple MFi licenses as certified Manufacturers and Developers for 30-pin Dock Connector and Lightning Connector accessory design, integration and manufacture. Lilitab is a group of designers, engineers and business people passionate about the use of tablet computers in public environments. With their compelling interface, compact form-factor and economical price-point, there are all kinds of new and unique uses for putting interactivity into the public space.
Founded in 2011 by Adam Aronson, an award winning kiosk designer, Lilitab is committed to delivering the most secure, functional and stylish security enclosures for ANY tablet. For more information, visit http://www.lilitab.com or call 888 705 0190.
The choices are many when designing a custom tablet kiosk, but Lilitab's new configurator tool makes it a breeze to create the perfect installation every time.
Related Graphic Press Releases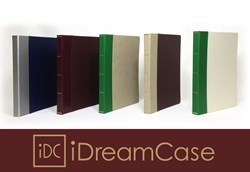 San Francisco, CA (PRWEB) August 17, 2013
iDreamCase will launch a new three-piece design on August 28, 2013. The fresh design will be a unique addition to the existing iDreamCase line. 3-piece design is an old design in bookbinding that needs a bookbinder experience to create. The new product builds on iDreamCases reputation for award-winning, handmade tablet cases.
The new 3-piece design case is inspired by our clients, says master bookbinder Gabi Hanoun, iDreamCases founder and CEO. As their needs grow, so must our products. My team is excited for this launch, and I cant wait to see our customers experience it in a few weeks.
The new design will include the most popular iDreamCase features: a vibrant color palette, secure elastic band, and the exceptional material quality. The new design is special, and will include even greater functionality, Hanoun says.
iDreamCase has been recognized for their ability to keep up with the ongoing release of new personal communication device cases. More information, and direct orders, can be found on the iDreamCase website.
About iDreamCase

iDreamCase handcrafts superior quality, truly handmade products using only the finest materials. Guided by our strong commitment to handmade artisanship, iDreamCase designs and creates luxuriously protective handmade iPad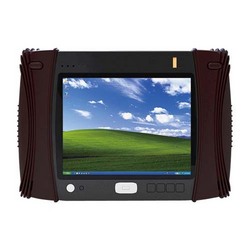 Chandler, AZ (PRWEB) March 24, 2010
Group Mobile, an online reseller of rugged computers has recently added NEXCOMs MRC 2100 and MRC 2300 economical rugged tablet PCs to its product offerings on groupmobile.com.
Group Mobile, well known for carrying leading brands in rugged laptops, rugged tablet PCs, rugged UMPCs (Ultra Mobile PCs), and rugged handheld computers has extended its product offerings to include NEXCOMs MRC-line of rugged tablet computers. The MRC 2100-e and MRC 2300 are rugged and economical tablet PCs designed for mobile workers requiring real-time information in a variety of working conditions.
The rugged NEXCOM MRC tablets each provide a strong and flexible mobile computing platform at a very affordable price," stated Richard Lawson, President of Group Mobile. Priced under $ 2000, these rugged tablet PCs are cost-effective solutions for warehouse management and logistics applications, as well as outdoor applications such as field data collection, inspection and surveillance, building automation, mobile CRM, meter reading, asset management, plant operations, fleet management, shipping and receiving, and many others.
We are pleased to add Group Mobile as our newest Global Partner, said Alan Yao, Director of Sales for Nexcom. Group Mobiles understanding of the rugged computer market combined with the companys stellar customer service will create a win-win relationship for both NEXCOM and Group Mobile.
The MRC 2100 and MRC 2300 mobile rugged computers are among the most durable and economical rugged tablets on the market today. Both tablets offer sunlight viewable touchscreen displays and integrated wireless features such as WiFi 802.11/b/g/n, Bluetooth and GPS. The MRC 2300 also features a hot-swappable battery which allows users to change the battery without turning off the tablet. Ergonomic, yet durable designs make these tablets suitable for use even in harsh environments. To learn more and purchase the MRC 2100-e and MRC 2300 economical rugged tablets, visit groupmobile.com/brand.asp/dept_id=/mf_id=69/sku=4407/NEXCOM.html.
About Group Mobile

Headquartered in Phoenix, AZ, Group Mobile serves customers all over North America. Customers range from Fortune 500 companies and the U.S. Military, to local police/fire/ambulance, to small and mid-size businesses, to the frequent traveler that needs something more durable than a commercial, off-the-shelf computer. Group Mobile carries all the leading rugged computing brands. In addition, Group Mobile offers vehicle docking and mounting equipment from Gamber Johnson, Ram Mounts, Jotto Desk, and Havis/Ledco. To learn more about rugged computers and how they differ from commercial, indoor computers, check out the Rugged Computer Guide or visit us online at groupmobile.com.
About NEXCOM

NEXCOM International Co. LTD., an ISO-9001-certified company and a member of PICMG, PCI-SIG, and Intel Communications Alliance, is at the forefront of the competition by offering OEM, ODM and OBM designs for products such as innovative blade servers; network security appliances; industrial and embedded PC products such as single board computers, embedded boards and systems; CompactPCI CPU boards; industrial-grade server boards; and customized platforms. Established in 1992, NEXCOM has since won several patents, awards, certifications for its high-quality products and service that meet international standards and worldwide customers' requirements. To serve its worldwide customers well, NEXCOM, headquartered in Taipei, Taiwan, set up subsidiaries in the United States, the United Kingdom, China, and Japan as well as distributors in the other parts of the world.
###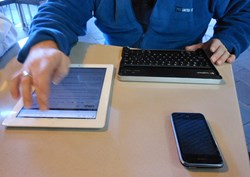 Scottsdale, AZ (PRWEB) August 12, 2013
According to a June 23rd Computerworld article that summarized surveyed stats from technology provider CDW, 84 percent of employee respondents said tablets make them better multi-taskers at work.
And this helps them gain just over one hour in daily productivity.
When multiplied by the large number of workers enterprise-size companies typically employ, this increase in productivity time is dramatic. For example, many larger organizations that utilize Appointment-Plus enterprise scheduling software save tens of thousands of work hours each week.
Tablets let employees perform their tasks more efficiently, as they can access work-related applications on the go, said Stephen Booze, CIO of Appointment-Plus. People tend to be more productive when theyre not tied down to a single computer.
Tablets give them flexible options for managing and completing their job duties.
Among the tasks that large organizations such as automotive dealerships and service-based franchises can easily manage with tablets are customer appointments. Online scheduling software lets staff instantly view their calendars and book appointments in seconds.
Here are three reasons why enterprise scheduling software is the perfect fit with iPads and Android tablets.
1.
Cincinnati, Ohio (PRWEB) July 19, 2013
New tablet company, Abydos Innovations, launched in early 2013 and is aiming to be a business with a big difference. The company seeks to bridge the digital divide by making technology more accessible to more people by setting aside 10 percent of the sale of every tablet to go toward donations to charities and schools.
In celebration of its launch and unique philosophy, the company made an initial donation of 225 tablets to worthy causes, a value of $ 25,000, in the first quarter of 2013.
We sell powerful, light-weight Android tablets with all of the features that consumers have come to expect. But what makes us different is our philosophy we believe in giving back and sharing technology with as many people as we can, said Rick Human, president of Abydos Innovations.
The company is committed to providing affordable technology to everyone. The Abydos line of tablets offer many of the same features as the most desired models on the market, including HD screen resolution, Wi-Fi connectivity, and the ability to download thousands of Android apps in the Google Play store, as well as millions of books, music, movies, television shows, and other media.
Abydos commitment to greater access is summarized in their tagline of Buy Abydos & Give. Recipient programs have included The Oasis Church, the Blazin with Love 5K Run in support of the Leukemia Lymphoma Society, and additional houses of worship and schools. The company has set up a page on its website for individuals to register their favorite charity to receive a potential donation. Buy & Give.
The company is looking for charities that support a wide variety of people from children to the elderly, from those with physical or mental disabilities, to those who are economically disadvantaged. Technology can be costly, and Abydos Innovations seeks to make it more affordable for those purchasing and also offers donations to worthy causes.
The research is very clear access to technology can change lives. Children who have access do better in school and are better prepared for the modern workforce. The elderly who use technology are more connected and less isolated, leading to be a better quality of life, Human said.
According to the Federal Communications Commission (FCC), 66 million Americans lack the basic skills to use computers and the Internet, yet more than 62% of American workers rely on the Internet to perform their jobs. A Federal Reserve study in 2008 found that teenagers with computer access at home have graduation rates that are six to eight percent higher than students who do not have computers.
Currently, the company is selling a 10.1-inch Wi-Fi enabled HD Android tablet with the Jelly Bean 4.1.1 operating system for the low price of $ 269.99. The company also has 7 and 8 inch tablets at equally reasonable prices. The website, http://www.abydosinnovations.com, has recently been refreshed and offers simple navigation to allow customers to select the right tablet for them.
When computers or tablets are out of reach financially, we put our children at a serious disadvantage, Human said. At Abydos Innovations, were interested in bridging the digital divide to ensure everyone has the skills theyll need to be connected and be a part of the digital economy.
PowerNet Global, a telecommunications provider in Cincinnati, is partnering with Abydos Innovations to provide voice, Internet, and Wi-Fi services in addition to Abydos tablets for schools, churches, and similar institutions. Allison Stevens, Chief Executive Officer of PowerNet Global, said the company is pleased to be a part of Abydos mission.
We have a history of supporting the communities where we operate making donations and volunteering for organizations were passionate about. Were excited to be aligned with Abydos Innovations and fully support the Buy Abydos & Give philosophy, Stevens said.
About Abydos Innovations
Abydos Innovations shares knowledge, enables communication, and empowers digital literacy by giving people greater access to technology. The company is unique in its Buy Abydos & Give philosophy, with 10% of the sale price of every tablet going to support the donation of tablets and other devices to those who wouldnt otherwise be able to afford technology. Abydos Innovations is named for an ancient Egyptian city where the oldest known examples of hieroglyphics were found a city that was the civic, cultural and spiritual center of society. Today, connectivity and technology serve as that civic center, and Abydos Innovations seeks to bridge the digital divide by making it more accessible through affordable devices and donations. The company, based in Fairfield, Ohio, offers an array of innovative products, including Android tablets and mobile accessories, available for sale directly through its online store at http://www.abydosinnovations.com.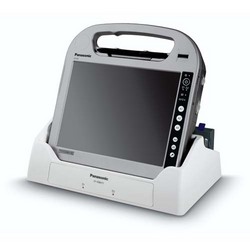 Phoenix, AZ (PRWEB) February 18, 2010
Group Mobile (GroupMobile.com), a company that specializes in providing mobile and rugged computing products, is pleased to announce the addition of a new rugged computer to its product offering. The new addition is the Panasonic Toughbook H1 Field tablet PC. This fully rugged handheld tablet PC represents the ultimate computing solution for mobile workers.
Group Mobile is excited to offer this new Toughbook tablet computer from Panasonic to our customers," said Richard Lawson, President of Group Mobile. "Panasonic designed the H1 Field tablet based on extensive end-user input and thus ensured that it had the correct combination of features, performance, and durability at an affordable price. The H1 Field enables mobile employees, such as field supervisors, utility workers, inspectors, emergency responders, field service and delivery people, and other mobile professionals to work with greater efficiency.
With superior ergonomics, a beautiful sunlight-viewable display screen and a sealed all-weather design, the Toughbook H1 Field lets the worker do their job almost anywhere. The computer keeps outs moisture and dust and can handle being dropped from a height of 6 feet. The Toughbook H1 Field includes a wide range of integrated wireless features including Wi-Fi, Bluetooth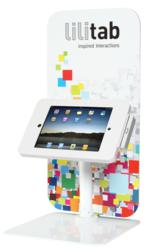 San Francisco, California (PRWEB) April 12, 2013
Lilitab tablet kiosks empower customers to not only discover, but to also complete transactions using the versatile self-service kiosks. Encourage in-store online ordering; the Lilitab Pro Counter provides additional self-service stations and can be deployed for temporary counter top use during peak customer traffic.
Expand sales opportunities and provide superior customer service with the versatile Lilitab Pro Surface tablet kiosk. Featuring a fully integrated and secure card reader option and the patented Mag-Dock lock mobile hand held unit, this clever design quickly transforms into the perfect line-busting tool.
Lilitab tablet kiosks are versatile, modular, and easy to customize. The design encourages custom display of tablets at precise locations in stores. Freestanding, tabletop, surface mount and wall mount options accommodate any merchandizing space requirement. Keyboard and printer shelves are also available as added accessories.
Capture attention with smart branding options for the Lilitab Pro Standard tablet kiosk. Full length backdrops, banners and faceplate graphics make promotional messages pop on this versatile tablet kiosk. Lilitab offers custom branding, banner mounts and eye-catching backdrops to promote special events or seasonal activities.
Lilitab tablet kiosks securely enclose any 10 tablet (i.e. Apple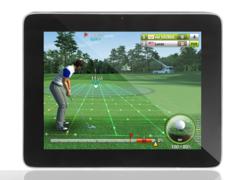 Newport Beach, CA (PRWEB) June 10, 2013
Idolian Mobile, a leading manufacturer and distributor of wholesale-direct-to-consumer android tablet and accessories, announced today the launch of 8GB version of the Mini Studio Android tablet. The Idolian Mini STUDIO 8GB is a high-performance, high-quality tablet that is a direct competitor to the iPad Mini. Mini Studio 8GB MSRP is at $ 178 but it will be launched at promotional price at $ 149 until end of June only from idolian.com.
The Mini STUDIO is part of the Idolian STUDIO Series, which consists of three high-performance tablet models that feature eight- and 2 of the 10.1-inch screens, respectively, and all come with Dual Core processors. The Mini STUDIO, specifically, includes several features that rival similar tablets in usability and performance, including the iPad.
The Mini STUDIOs specs include a multi-touch capacitive eight-inch IPS screen used on IPad Mini, a Cortex A9 Dual Core processor with a speed of 1.6GHz that runs on Android 4.1 with 1 GB of RAM.

Additionally, Mini STUDIO is built with the same or better specs than rival devices, including (for a complete list, visit http://www.idolian.com):