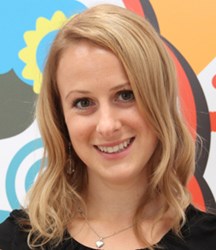 Poole, Dorset (PRWEB UK) 14 October 2013
Poole based exhibition and design contractors Quadrant2Design have launched a new series of blog articles aimed at exposing the hidden costs passed onto exhibitors by event organisers, contractors and venues.
Written by Design Consultant Chloe Anderton, the new blog series will educate exhibitors on the 'Stealth-Costs' Show Organisers and exhibition Venues, directly and indirectly impose on exhibition stand projects, and show how to avoid or minimise them.
In recent years UK shows have been burdened with increasing costs, mostly as a result of unnecessary regulations and extra costs imposed by venues, trade bodies, show organisers and their 'on-site' contractors.
These costs act as a 'stealth tax' on exhibiting in the UK, as all the costs are passed onto the end customer, exhibitors. As a result the UK exhibition industry is increasingly under effective competition from foreign exhibition destinations who typically impose fewer unnecessary regulations and costs.
Take electrics for instance, where every individual plug socket is charged at up to £120. Recently, a minor change in a BSA guideline resulted in increased electrical inspection costs. Unfortunately this has little effect on the safety of the exhibition stands but only increases costs for exhibitors.
Chloe Anderton said: "It seems that UK exhibitors are at breaking point with the absurd cost of stand electricals. I believe we're at the point now where exhibitors are actually voting with their feet, and choosing to take their exhibiting overseas".
Likewise, organisers have in recent years begun imposing extremely short build-up and break-down deadlines on exhibition contractors. Whereas in other European countries contractors can work 24 hours, UK halls sometimes require large exhibitions to be completely assembled in a single day between 8am and 6pm.
For large shows with numerous exhibition stands this means contractors inevitably have to use significantly more workforce labour to get the job done on time. Again this only has the effect of inflating costs for the exhibitor.
So while Show Organisers benefit from lower venue cost, the exhibitor simply pays extra.
Managing Director of Quadrant2Design, Alan Jenkins, said: "We can't understand why these stealth costs are being imposed on UK exhibitors. We would understand if there was a genuine safety, or other sensible reason, but all too often there isn't. It's not fair on our customers, and we are going to do our best to help our customers avoid or offset these costs being imposed on them"
"Unfortunately we can't change the rules, but we can point out the flaws and hope Organiser and Venues see sense."
To help with costs, Quadrant2Design will often work with customers to design an electrics plan to reduce usage. Other popular solutions are for customers to 'self build' their Prestige Events System stand. The modular stand is easy to assemble, so removes installation costs. Lastly customers can take advantage of Quadrant2Design's popular 'free hire' scheme, whereby they only pay for the graphics they use, not the hire of the exhibition kit. This has been found to save around 20% to 30% on costs.
Chloe comments: "This new Blog campaign will focus on beating these costs, or if you can't beat them, minimise them as much as possible"
You can view the first entry to the blog here, with more to follow:

Quadrant2Design's 'War on Cost'
Any exhibitors looking for further advice on cost, please do get in contact with a Quadrant2Design Design Consultant via: phone +44 (0)1202 650 333 or email designteam(@)quadrant2design.com