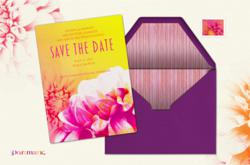 Los Angeles, CA (PRWEB) April 11, 2013
Evite, Inc. is continuing its mission of helping people gather, connect, and celebrate lifes most special moments with the release of new spring design collections for its flagship brands, Evite.com and Evite Postmark (http://www.postmark.com).
The spring collection for Evite.com, Spring Bloom, evokes al fresco afternoons in the park. The 11 invitations in this collection feature designs that radiate with bright floral graphics and Americana fabric prints such as gingham and stripes. The invitations are perfect for spring picnics, afternoon cocktail parties, and other outdoor celebrations.
The spring collection for Evites new digital social correspondence destination, Evite Postmark, is Flower Pop. The collection of 16 digital cards showcases a mix of bold blooms and vibrant stripes inspired by the art of Any Warhol. The card designs include thank yous, birthday greetings, and personal notes.
Evite has a fifteen year-long history of providing beautiful design and online technology to help people do something very rewarding: connect with each other in rich and wonderful ways, said Evite president Hans Woolley. Were delighted to offer new designs that that reflect the colors and feelings of the seasons, as well as creating design partnerships that expand the breadth and depth of our offerings.
Evite previously announced two new design partnerships for 2013: The Disney


Bainbridge Island, WA (PRWEB) December 13, 2012
SMB Nation announced today that its 7th Annual Spring Conference will be held early next year from February 23-25, 2013, at Microsofts Campus in Redmond, WA. The theme of this years event is V3, meaning all courses are designed to help attendees to keep ahead of the game when it comes to the latest shift to virtualization. The emphasis on V3 is virtual desktop/VDI, virtual server and value tracks.
In addition, SMB Nation, along with SMB Technology Network (SMBTN), announced that the 3rd Annual SMB 150 contest awards ceremony will be held February 24, in the early evening, at the mid-point of the V3 show. The SMB 150 is a hybrid voting contest where nominated small and medium business (SMB) candidates seek the public recognition of professional peers, customers and like-minded SMB influencers for their accomplishments and achievements. SMB 150 Nominations are being accepted until December 15, and voting will commence December 17 through January 17.
In true SMB Nation fashion, this years spring conference will provide attendees with the opportunity of focusing on one of three content tracksthe "Geek Speak, Business, or Community tracks. The V3 focus stands for the following content components:
1.) Virtual Desktop/VDI: Master the engineering side of implementing virtual desktop solutions from Microsoft, Citrix and other key vendors. All in one intensive weekend!
2.) Virtualization: Discover server-side virtualization best practices direct from expert MVPs.
3.) Value: Attend the respected Pocket MBA business content lectures on how to make money as a virtualization expert, a Cloudie and MSP. True ROI ahead!
The Geek Speak track contains highly technical content with a focus on VDI, RFX, Citrix and Windows Server 2012. Sessions take a variety of formats, including traditional presentations, expert panels and free-form technical discussion forums that bring together attendees, subject matter experts and thought leaders. Specific session topics will delve into server virtualization, private cloud capabilities, core virtualization platforms and Citrix Receiver secrets.
The conference's Business Track focuses primarily on sales, marketing and business opportunities in the SMB IT sector. Session titles include: Understanding How to Build a Cloud/Mobility Practice; Putting into Play and Driving Revenues; Creating a Leveraged Marketing Program to Drive Results; and Pocket MBA Business PanelImprov Style!
The Community Sponsor Track is geared toward channel members who want to network with their colleagues, vendors, sponsors and distributors to understand recent developments in the SMB technology channel. In fact, this track features a number of SMB Nation community sponsors who will make educational presentations on such topics as business continuity, cloud storage and backup, virtualization and cyber security.
There is one thing that everyone can agree on: technology is changing. Not one conversation I have had in the past several months has centered on the static nature of technology and more of the same. Rather everyone accepts that there is much change in technology right here, right now; be it mobility, hybrid, cloud or virtualization, said Harry Brelsford, Founder and Chairman, SMB Nation. While strong opinions exist regarding cloud computing on both sides of the aisle, Im seeing far less resistance to virtualization. Its a slam-dunk solution that comes in enough different formats to please everyone.
The SMB Nation Spring Conference has already gained support from an enthusiastic and well-known sponsor community, which thus far includes: D&H Distributing, Highly Reliable, and PC Pitstop.
Conference Summary: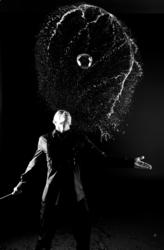 Santa Ana, California (PRWEB) March 14, 2012
BubbleFest XVI, the bubble extravaganza, returns to Discovery Science Center (DSC) March 31 - April 22, 2012. This annual spring break family event offers a look into the beautiful, delicate world of bubbles like never before.
Leading the excitement this year is Deni Yang and the Mega Bubblefest Laser Show* featuring a high-tech combination of art and science using bubbles, lights, special effects and lasers. World-renowned for his unique and stunning artistry, Yang performs multiple bubble shows daily at Bubblefest, featuring a bubble carousel, bubbles within bubbles, smoking bubbles, spinning bubbles, bouncing bubbles and bubbles in all shapes and sizes.
Bubblefest, the Science Center's most popular annual event is designed to help visitors appreciate and understand the scientific principles and mathematics of bubbles, and to let them explore the world of bubbles in a fun, hands-on environment. At the science learning stations, guests can create a bubble mini-wall, bubble domes and much more, while learning about math and science principles like surface tension, elasticity, air pressure, and geometry.
This years Bubblefest will be the biggest and most impressive outdoor festival in the Centers history. With an inflatable play zone, water spheres, and interactive science zones Bubblefest is truly fun for the entire family. Me in a Bubble* offers the opportunity for guests to step inside a giant bubble and have their picture taken.
And if thats not enough fun, guests will need to bring an appetite, because some of the top gourmet food trucks in Southern California will be in attendance during the three week festival. Chow down on delicious food from Dogzilla Dogs, Lobsta Truck, Lees Philly, Calbi Truck, The Lime Truck and many more! In addition, Orange Countys own Zovs Bistro/Caf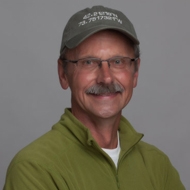 Niles, Michigan (PRWEB) February 09, 2012
Saturday, March 24, 8:15 am to 3:30 pm
Fernwood Botanical Garden and Nature Preserve announces the line-up of award-winning speakers and authors for its Annual Spring Garden Symposium on Saturday, March 24. These speakers show us how they use their artistic instincts, environmental consciousness, and knowledge of great plants to create garden designs with social significance.
Janet Marinelli is the principal of her own firm, Blue Crocus Consulting, a consultant to public gardens around the globe, and a prolific author. As a former director of interpretation and publishing at Brooklyn Botanic Garden for more than sixtyeen years, Marinelli has been at the forefront of the sustainability revolution that is transforming landscapes and buildings. She has been called "an ecological and horticultural visionary." Marinelli has written three books: Stalking the Wild Amaranth: Gardening in the Age of Extinction, Plant, and The Climate Conscious Gardener, and she is a columnist for Public Garden, the publication of the American Public Gardens Association. She has received numerous awards, including the American Public Garden Association's 2010 Award of Merit and the American Horticultural Society's American Gardener Award for making a "significant contribution to horticulture."
Marinelli will take you on a whirlwind tour of the history of landscape design, explore discoveries on the frontiers of science, and show how every gardener can harness natures power to create a sustainable landscape that helps repair the tattered web of life.
Bob Hyland is an accomplished plantsman who spent 25 years at public gardens including Brooklyn Botanic Garden, San Francisco Botanical Garden, and Longwood Gardens. Hyland developed and managed Loomis Creek Nursery in Hudson, New York, from 2002 to 2010. He has a design and consulting business in Portland, Oregon, and has designed public and private gardens, including Martha Stewart's, and has appeard on The Martha Stewart Show.
Hyland will speak about how well-chosen plants are the heart and soul of good garden design. With new plants hitting the market at record speed, how do gardeners choose wisely and develop an adventurous, sustainable personal style?
With his award-winning work in botanic gardens and arboreta, landscape architect Gary Smith masterly blends artistry with sustainability. Author, artist, and landscape architect, Smith celebrates the connections between people and plants, combining art and horticulture to explore ecological design and artistic abstraction. Smith's work can be enjoyed at Longwood Gardens, Ladybird Johnson's Wildflower Center, and Garden in the Woods. His garden of fairies and

woodland spirits a Winterthur offers a blend of fantasy, imagination, and horticulture. While visiting Fernwood, Smith will offer his assistance in the design of its new Children's Nature Adventure Garden. Smith received both a Gold Medal and an Award of Distinction from the Association of Professional Landscape Designers. He released From Art to Landscape: Unleashing Creativity in Garden Design in 2010.
In Smith's presentation, you will learn some simple graphic techniques that unleash the artist within yourself to make meaningful gardens that express the relationship between the site and your own creative spirit.
The symposium qualifies for three Michigan Master Gardener continuing education credits. Lunch is included. Fee $ 120 (Members $ 100). Register by March 22.
You can now register for Fernwood classes online. Details on the Spring Garden Symposium can be found here:
http://www.fernwoodbotanical.org/education/symposia.html
Fernwood recently launched an all new, redesigned website featuring an easy-to-use, online registration for Fernwood classes and events. Stephen Antisdel, manager of Precept Partners, the website's developers adds, "Not only is registration easy, but the new Fernwood website uses the latest technology to insure the security and safety of all transactions on the site."
About Fernwood Botanical Garden and Nature Preserve:
Fernwood is a favorite of all who love natureflora and fauna. Call 269.695.6491 to confirm status of classes. Fernwood is located near Buchanan, Michigan, at 13988 Range Line Road, Niles. Hours are Tuesday through Saturday, 10:00 am to 5:00 pm, and Sunday from noon to 5:00 pm. The Fernwood Caf


(PRWEB) March 14, 2012
WebsiteHowToMake.com is a leading one stop learning resource for budding webmasters. The easily affordable program is now available with a special spring discount. The original cost of the program is $ 79; it is now available at a slashed rate of $ 49.
WebsiteHowToMake.com is different from other training programs as the site incorporates even the most complex concepts into simple videos. With informative illustrations and close attention to detail, WebsiteHowToMake.com is a great learning center. Aspiring professionals in the field should not waste any time before signing up for the course, with the limited discount offer valid till April 15, 2012.
Every video lesson is designed to keep website building concepts clear and concise to ensure that the student is learning at his own pace. Completely free of complicated tech jargon, video lessons from WebsiteHowToMake.com are simple, engaging and targeted towards quick and effective learning. With these video lessons, webmasters can begin working on their website from the first tutorial. The course has been carefully designed by webmaster Stan Kaliyev and is inclusive of all the important facets of being a webmaster.
Each video lesson is filled with pauses that allow students to grasp the concept strongly before moving on. The simple language used in the tutorials make it easy for students across all educational backgrounds to understand the technicalities of website building. Students can also voice their queries through e-mail and discussion forums. Promising quick and helpful responses, WebsiteHowToMake.com is a great learning destination for online webmaster courses.
Being one industry that is recession-proof in the true sense, the internet is omnipresent. Since all facets of modern life are associated with the internet on some level, it pays to create and launch a website. Whether it is a simple blog to voice concerns or a platform to showcase talent, having the knowledge to build websites can reap incredible benefits. Promising a 100% success rate, Stan spells out the different benefits of learning how to make a website.
One of the biggest benefits of building a website is the high return on investment. To maintain a website, webmasters need to spend less than a hundred dollars a year. Additionally, the demand for webmasters is steadily increasing as more companies adopt the latest trends in website structuring, designing etc.
Creating a website is the most effective way of marketing a brand to the world. Reaching audiences of billions worldwide, it is also the least time consuming.
The potential of a website is endless and anyone can tap into it to earn income. Starting out with simple web pages, webmasters can expand to create interesting websites that interact, inform and entertain.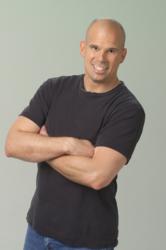 Liberty, NC (PRWEB) January 06, 2012
Comedy, Christianity, and sex: not words often put together, however, Christian comedian Keith Deltano uses comedy to promote sexual abstinence amongst teens. Keith will be going on tour this spring as part of the True Love Waits movement, an international effort to help teens make healthy decisions.
True Love Waits, founded in 1993 by Life Way Christian Resources, has educated over 2.4 million young people with the sexual abstinence message. They are often credited with starting the modern abstinence movement. Keith Deltano will be bringing his brand of uncompromising clean comedy to the True Love Waits movement this spring.
Keith combines, audience interaction, and cultural commentary into an unusual style of uplifting comedy. Keith has been an award winning public middle school teacher, youth leader, private counselor and educational comedian. He is a winner of the Teaching Excellence Award and was awarded the National Impact Award from the Abstinence Clearinghouse. The Christian Comedy Association called his comedy CD The Best Topic Driven CD. He believes that comedy can be used to teach teens that True Love Waits.
Keith says, My presentations promote waiting to have sex until marriage, and a fulfilling sex life afterwards, which is obviously a positive idea. However, I also discuss condom failure rates as well as some of the sexual myths teens believe. It can be graphic, so we are recommending that only those thirteen and above attend the tour. At the shows Keith will use comedy to contrast teen culture with reality. For example, he will contrast the Hollywood concept of sex with the fact that, according to the CDC, one out of four teenage girls has a sexually transmitted disease.
Keith says, "I believe Christian comedians can address cultural issues. I named my site Defy Conformity because all my comedy is about not running with the crowd, not conforming to what is considered normal. Whether Im doing a show on sex and drug resistance for teens or avoiding commercialism during Christmas for adults, Im trying to get my audience to recognize unhealthy behaviors and change them. Laughter is a great tool for social analysis.
Rodney Alaimo of the Niagara County Youth Bureau, stated, "No speaker deals with the cultural manipulation of sex like Keith does, he is the best out there. he teaches teens to analyze the sex saturated culture they live in." Keith believes that teens are very receptive to the idea that True Love Waits and that the use of comedy will hold their attention.
Keith Deltano has educated and entertained teens throughout the United States. To learn more about his unique brand of comedy go to [http://www.DefyConformity.com
###
Marshfield-Based Taylor Lumber Sends Hardware Manager to Preview Spring Product Lines at ACE Hardware Convention in Missouri











Marshfield, MA (PRWEB) November 11, 2004
The ACE Hardware Fall Convention was held recently in St. Louis, MO. and Taylor Lumber's Hardware General Manager Lenny Hunt was among the 15,000 people who attended the event. The October convention lasted four days and offered a variety of product knowledge seminars pertaining to the hardware business. This conference, held at America's Center Convention Complex, is exclusive to ACE dealers such as Marshfield based Taylor Lumber.
"This is when we do our Spring buying – examples are Weber Grills, Mosquito Magnets, etc." noted Lenny . "By purchasing off-season items now, we are able to pass the savings on to our customers in the Spring."
From hokey to high-end, the convention featured approximately 1,200 vendors with displays allowing dealers to preview products designed to improve the home and spruce up the back yard.
A bonus for NFL fans - the Lawn & Garden exhibits were held in The Edward Jones Dome, on the official playing surface of the St. Louis Rams.
Taylor Lumber/ACE Hardware has maintained the old fashioned, personal service once offered by every good hometown lumber and hardware store. The Taylor family has been serving Marshfield's lumber and hardware needs for more than 50 years. Today they are a full-service hardware store and lumberyard serving professional contractors and the "do-it-yourselfer". Taylor Lumber combines traditional, old-fashioned service with the advances of today's building materials. As an ACE affiliate, they are able to bring the customer a wide variety of top quality, competitively priced products.
Taylor Lumber/ACE Hardware is located at 2075 Ocean Street (Route 139) in Marshfield, Mass. They can be reached at 781.834.7921 or toll free at 800.562.9663. Also, visit Taylor Lumber/ACE Hardware on the web at http://www.taylor-ace.com.
# # #
©Copyright 1997-
, Vocus PRW Holdings, LLC.
Vocus, PRWeb, and Publicity Wire are trademarks or registered trademarks of Vocus, Inc. or Vocus PRW Holdings, LLC.
Find More Ram Press Releases
Join VCAD for its Spring Graduation Ceremony on May 5, 2011













Vancouver, BC (PRWEB) April 29, 2011
VCAD is proud to reward and celebrate a new group of talented and passionate students. Students from all VCAD programs will join friends, family and the general public in celebrating their hard work and achievements as they get ready to tackle new careers in the art and design field.
VCAD's professionally-oriented programs combine theoretical learning with hands-on training. Through VCAD's art and design programs, students learn to turn their creative passion into technical and professional skills.
The college has six unique programs - Graphic Design, Interior Design, Fashion Design, Marketing and Merchandising for Fashion, 3D Modeling Animation and Web Design - and graduates from all programs will come together on May 5th to celebrate their achievements.
The spring graduation ceremony will be held at the Michael J. Fox Theatre, 7373 MacPherson Avenue in Burnaby. Students, along with their family, friends and the general public are invited to join the festivities as learners are awarded their diplomas and certifications. The ceremony starts promptly at 7:30 p.m.
If you're interested in launching an exciting career in art and design, head to ww.vcad.ca for more information about the programs available. You can also find VCAD on Facebook and Twitter.
About VCAD
VCAD (http://www. vcad.ca) is an art and design school focused on inspiring creativity where the instructors share the same commitment, desire and passion for art and design as the students. Diploma programs in Interior Design, 3D Modeling Animation, Web Design, Fashion Design, Graphic Design and Marketing and Merchandising for Fashion, have quarterly start dates to maximize flexibility for students.
# # #
©Copyright 1997-
, Vocus PRW Holdings, LLC.
Vocus, PRWeb, and Publicity Wire are trademarks or registered trademarks of Vocus, Inc. or Vocus PRW Holdings, LLC.
Find More Graphic Press Releases
Four Top Design Students Awarded Scholarships at Academy of Art University Spring Show 2008












San Francisco, CA (PRWEB) June 26, 2008
Mary Scott, Chair, School of Graphic Design, Academy of Art University, presented scholarships to four graphic design students at the University's annual Spring Show and portfolio review. This year's student winners included BFA graduates and MFA graduates, and marked the first year that an online student was awarded a scholarship.
Spring Show 2008, held on May 22nd, drew a record number of professionals to review the work of students from all 13 of the Academy's fine art and design schools. "Each year we see more industry professionals attending Spring Show, and we are also seeing many of these professionals return year after year to see the work of each year's talented students," said Scott.
The School of Graphic Design recruits design experts from all over the country to judge the student portfolios and determine the winners of the scholarship awards. This year's judges were Camilla Bravo, (show chair), Kodak Photo Gallery, San Francisco, California; Marc English, Marc English Design, Austin, Texas; Jim Mousner, Origin Design, Houston, Texas; Michael Hodgson, Ph.D, Santa Monica, California; and Suzanne Nason, Tw!st Studio, San Francisco, California.
Each winner receives a $ 1,000 scholarship. This year's winners included:
BFA Awards:

Sumila Mehta: Hallmark Award for Excellence in Design

Katie Freathy: Lexicon Branding Award for Design Excellence

Christopher Brewer (online student): Lexicon Branding Award for Design Excellence
MFA Awards:

Emily Lemmer: Boisset Family Estates Award for Design Excellence
The School of Graphic Design recognizes design as a cultural force that spans consumer, commerce and social causes. Under the aegis of Mary Scott, Chair, and Phil Hamlett, Graduate Director, the School of Graphic Design is noted for its real world approach to teaching the art of graphic design, and ardently preparing its students for presenting themselves into the profession of graphic design. Graduates from the School of Graphic Design work in many of the industry's most prestigious firms.
About the Academy of Art University

With nearly 12,000 students, Academy of Art University is the nation's largest private art and design university. Established in 1929, the school offers accredited AA, BFA, M.Arch and MFA programs, as well as continuing art education with classes in copywriting, fashion merchandising, interior design, new media, computer animation, sculpture, graphic design, cinematography, industrial design, digital photography and car design. Students can also enroll in a flexible online degree program in art and design.
Academy of Art University is an accredited member of WASC (Western Association of Schools and Colleges), NASAD, Council for Interior Design Accreditation (BFA-IAD) and NAAB (M-ARCH).
For more information visit http://www.academyart.edu or call 1-800-544-2787.
# # #
©Copyright 1997-
, Vocus PRW Holdings, LLC.
Vocus, PRWeb, and Publicity Wire are trademarks or registered trademarks of Vocus, Inc. or Vocus PRW Holdings, LLC.