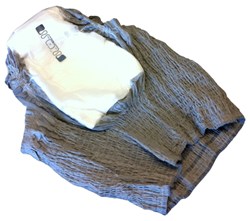 Neenah, Wis. (PRWEB) October 03, 2012
Sensor technology has been applied to the incontinence products category to create the SmartBrief, an intelligent adult brief, says Lynn Wilson, Founder of The CareGiver Partnership, a national retailer of incontinence products. It uses a patent-pending sensor and software to alert staff in nursing homes and skilled care centers when an adult diaper needs to be changed.
SmartBrief technology has the potential to reduce facility costs by eliminating unnecessary product changes, and its data tracking capabilities can make it easier to schedule staff and control inventory, Wilson says.
According to Gweepi Medical, the company that created the SmartBrief, using their patent-pending technology will result in cost savings for long-term care facilities and improved skin health for those who wear incontinence products. Wireless technology alerts staff when an incontinence product needs changing, and a user-friendly dashboard records data that administrators can use to track product inventory and operational efficiencies across multiple facilities.
One of its most important benefits to facility residents and their families is the potential for improved skin health, says Wilson. Removing urine and feces as soon as possible can help prevent skin breakdown and injury, increase wearer comfort and reduce urinary tract infections.
Gweepi Medical, based in Cambridge, Mass., and founded by a biomedical engineer and a software developer, is testing SmartBrief technology in a clinical setting and eventually will offer it to brief manufacturers. In addition, the company is researching cost-effective ways to apply the software to the home care setting.
Visit The CareGiver Partnership blog for further reading on incontinence and skin care.
The CareGiver Partnership is a national direct-to-consumer retailer of home healthcare products for incontinence, skin care, mobility, daily living aids, nutrition support and more. In its sixth year of providing products and services that help caregivers and loved ones maintain personal dignity, the company also offers an online library of more than 1,200 family caregiver resources and personal service by experts in caregiving. Call 1-800-985-1353 or visit http://www.caregiverpartnership.com.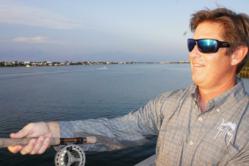 (PRWEB) July 24, 2012
As the heat of summer intensifies, a fishing tackle company has introduced an innovative clothing line to help sportsman reduce their risk of skin cancer. These performance fishing shirts help anglers and boaters protect themselves from the damaging UV rays. According to the American Academy of Dermatology and the American Cancer Society, melanoma and other skin cancers are on the rise, with between one and two million diagnosed cases per year. Now the American Fishing and Tackle Company, AFTCO, makers of Guy Harvey signature shirts and apparel, offers anglers and others a solution.
As fishermen, its impossible to avoid exposure to the sun, said AFTCO president Bill Shedd.
And sunscreens can wash off, leaving our skin unprotected. We were determined to make something that was comfortable for fishing but provided maximum protection.
While typical shirts may have a UV rating around 10, AFTCOs state-of-the-art, long-sleeve fishing shirts have an SPF of 30+. They also have special buffs, sometimes called gators, that cover the neck and lower face, also with the same 30+ SPF rating. Its not enough to wear a ball cap and a t-shirt anymore, Shedd said. Especially as we get older. Its about using technology to wear the right kind of materials. According to the National Cancer Institute, the majority of people diagnosed with melanoma are white men over the age of 50 also a strong demographic in fishing.
AFTCO has not only come out with high-tech, sun-resistant material, but theyve also designed their fishing clothing line with art from hall-of-fame fisherman and artist, Dr. Guy Harvey.
The most important thing is safety, Shedd said. But why not look good too? Guys vivid art depicts classic fishing scenes and marine specie, so its a perfect fit for our line of protective clothing.
In addition to their commitment to creating protective clothing, AFTCO is also focused on protecting the marine environment. A portion of every clothing items sold is donated to support the Guy Harvey Ocean Foundation. In 2011, the GHOF funded more than a million dollars in research and education related to the marine environment.
"Fishermen are some of the greatest stewards of the oceans," Shedd said. "We're proud to be able to fund the great work done by the Guy Harvey Ocean Foundation."
For all boaters, fishermen and water enthusiasts, Guy Harvey Sportswear is a perfect trifecta. It looks good, it protects from the sun's harmful rays and it supports marine conservation.
AFTCOs Guy Harvey apparel is available at more than 1,500 retail stores such as West Marine, Bass Pro Shops, Hibbetts Sporting Goods, Academy Sports and Bealls Department Stores.
To learn more about Guy Harvey's line of UV protection gear visit Guy Harvey Magazine
More Tech Press Releases
Saint Louis, MO (PRWEB) August 24, 2005
When you have more than 30 beautiful girls who have to keep an image up, who do you turn to? Well honestly that's a tough call, with so many skin care needs, so many different complexions, skin problems, skin types and ethnic backgrounds.
The St. Louis Rams Cheerleaders have scored with a Touch Down turning to Doctor Amy Miller and Adrienne Van Camp at St. Louis Skin Solutions. The best part about it is that Dr. Miller and Adrienne both have experience in dealing with all skin types, and many skin problems. Having a wide range of lasers to tackle issues such as facial vessels, acne, wrinkles, scaring, leg veins, and hair removal makes it a one stop skin care location for all skin types. They can safely treat both Caucasians and African Americans when it comes to laser hair removal, acne, and pigmented issues.
Other treatments such as Botox Cosmetic, Restylane, Lipotherapy, and Mesotherapy are also offered, yet the Cheerleaders are still young and beautiful and would rarely need such procedures. The St. Louis Rams Cheerleaders mostly turn to Dr. Miller and Adrienne for their skin care products such as Obagi, and MD Forte, their acne or breakout needs with microderms and chemical peels, and of course their laser hair removal needs. As you look for someone to turn to for your skin care needs trust who the St. Louis Rams Cheerleaders entrust their skin and beauty care to.
###
Find More Ram Press Releases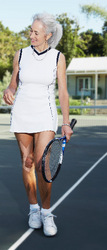 (PRWEB) April 21, 2010
SpiderTech is pleased to announce a new breakthrough product for Kinesiology Tape Therapy – SpiderTech Gentle. Developed by Nitto Denko, the original manufacturers of Kinesiology Tape products, SpiderTech Gentle was created for patients with sensitive skin.
SpiderTech Gentle products are scientifically formulated to minimize skin irritation through the use of Nitto Denko's new Stratagel adhesive, reducing redness and itching typical to patients with low collagen, fragile, or sensitive skin. Stratagel combines a lower level of adhesive force with a pliability that allows the adhesive to conform to the micro-contours of human skin, generating a gentle adhesion that fixes the tape firmly, but reduces stress on the skin during wear and at removal.
"The new SpiderTech Gentle truly is a breakthrough product," states Dr. Kevin Jardine, SpiderTech CMO. "Nitto Denko's StrataGeltm adhesive has allowed us to use SpiderTech Gentle on selected professional athletes with skin sensitivities, demonstrating its ability to adhere in extreme applications, as well as use it in-clinic on our patents with markedly lower levels of collagen to great success."
SpiderTech Gentle is water resistant and is designed to remain on the skin for up to 3 days or more. Excellent for use with patients that exhibit skin irritation with standard Kinesiology tape products, SpiderTech Gentle allows for continuous application on patients with chronic conditions.
SpiderTech Gentle is available in the complete line of SpiderTech pre-cut, ready –to-apply products, and SpiderTape rolls, making it the perfect addition to Geriatric and Pediatric-focused practices and facilities. The entire range of SpiderTech Gentle Pre-Cuts is now available for order. For more information on the
SpiderTech Gentle products, visit www.nucapmedical.com/products-gentle.html, or contact your SpiderTech Distribution Partner representative
For more information on SpiderTech, Contact SpiderTech Customer Service, customerservice(at)spidertech(dot)com
About SpiderTech

SpiderTech is the developer and world leader of , pre-cut and ready to apply kinesiology taping applications in a single piece. SpiderTech is committed to excellence and innovation in the management of pain and myofascial dysfunction through the use of specialized elastic tape applications. SpiderTech's focus is on the development and manufacturing of products and therapy protocols that meet the demands of today's health care clinician and therapist.
# # #