New York, NY (PRWEB) January 14, 2014
Semiconductor machinery manufacturing encompasses the necessary equipment for semiconductor production, including wafer-processing, assembly and packaging. According to IBISWorld Industry Analyst Darryle Ulama, "The industry is characteristically volatile; demand depends on conditions in downstream semiconductor manufacturing, which undergoes rapid technological change and shifts in the global supply chain." Industry performance also relies on downstream demand for electronic products, such as TVs, computers and cell phones. Although revenue is expected to expand slowly at an annualized rate of 1.4% to $ 11.4 billion in the five years to 2013, this figure masks wide fluctuations in growth rates over the period.
The recession dampened overall demand for electronic goods and semiconductor production, leading to a decrease in capital investment for semiconductor machinery purchases. Industry revenue contracted 32.9% in 2008, followed by a 41.2% decrease in 2009. Downstream demand for products that use semiconductors were weak during this period, as consumers cut back on discretionary spending. However, indications of a recovery emerged in 2010, bolstered by growth in smartphone technology, which led to a solid 62.4% growth in that year. The industry has since faced declines as semiconductor manufacturers move operations abroad to take advantage of more competitive labor costs and booming tech markets in Asia. In 2013, industry revenue is expected to decline 3.5%.
In the next five years, semiconductor machinery manufacturers will continue to be impacted by trends in its downstream markets. Industry revenue is expected to grow within the time period. Two competing trends will impact the industry. First, semiconductor manufacturing, the industry's largest market, will continue to move overseas to anticipate the significant market potential for electronics in Asia. Second, technological development in semiconductor production, such as the extreme ultraviolet (EUV) lithography, will drive growth domestically. "China, Taiwan and Korea are among the industry's top export destinations, with consumption levels of electronics in these countries expected to rise rapidly over the next five years," says Ulama. Industry exports are expected to increase in the five years to 2018. Concurrently, innovations in semiconductor technology for smartphones, tablets and cloud computing will push demand for more advanced machinery and encourage capital investment.
A medium level of market share concentration characterizes the Semiconductor Machinery Manufacturing industry. IBISWorld estimates that the top industry players are Applied Materials Inc. and ASML Holding NV. Many firms exited the industry in the five years to 2013, contributing to an expanding concentration of participating companies. During the five years to 2013, the number of industry enterprises declined at an average annual rate of 1.5% to 185. Further declines are expected over the next five years as major companies acquire smaller competitors and other firms move operations abroad.
For more information, visit IBISWorld's Semiconductor Machinery Manufacturing in the US industry report page.
Follow IBISWorld on Twitter: https://twitter.com/#!/IBISWorld

Friend IBISWorld on Facebook: http://www.facebook.com/pages/IBISWorld/121347533189
IBISWorld industry Report Key Topics
The Semiconductor Machinery Manufacturing industry manufactures equipment used to make semiconductors, more commonly known as chips or integrated circuits. Such equipment includes: wafer-processing equipment, semiconductor assembly and packaging equipment, and other semiconductor-making machinery.
Industry Performance

Executive Summary

Key External Drivers

Current Performance

Industry Outlook

Industry Life Cycle

Products & Markets

Supply Chain

Products & Services

Major Markets

Globalization & Trade

Business Locations

Competitive Landscape

Market Share Concentration

Key Success Factors

Cost Structure Benchmarks

Barriers to Entry

Major Companies

Operating Conditions

Capital Intensity

Key Statistics

Industry Data

Annual Change

Key Ratios
About IBISWorld Inc.

Recognized as the nation's most trusted independent source of industry and market research, IBISWorld offers a comprehensive database of unique information and analysis on every US industry. With an extensive online portfolio, valued for its depth and scope, the company equips clients with the insight necessary to make better business decisions. Headquartered in Los Angeles, IBISWorld serves a range of business, professional service and government organizations through more than 10 locations worldwide. For more information, visit http://www.ibisworld.com or call 1-800-330-3772.
San Jose, CA (PRWEB) November 26, 2013
Tensoft, the leading semiconductor Cloud ERP provider, today announced the execution of a formal agreement with Solantro Semiconductor Corp. of Ottawa, Canada. Solantro, a provider of highly integrated semiconductor chipset-based solutions for distributed power conversion, energy storage and grid management applications will use Tensoft's Software-as-a-Service (SaaS) solution, featuring Tensoft Fabless Semiconductor Management (FSM), to manage end-to-end semiconductor ERP processes. Benefits include maintenance of disciplined inventory levels, dynamic lead times, bolstered production automation and heightened financial awareness and controls.
Tensoft FSM was built from the ground up to accommodate the semiconductor industry's unique manufacturing flow using an "inverted bill-of-materials" (iBOM). The iBOM manages the nuances of starting with one wafer and ending with multiple die, chips or modules versus a traditional BOM available in mass market ERP and MRP systems designed to convert multiple raw materials into a single end product. FSM also supports many of the other functions that are critical for fabless semiconductor and integrated circuit manufacturers, such as the ability to consolidate and analyze work-in-progress (WIP), yield and attributes across vendors and over time, and the ability to track lot genealogy, both forwards and backwards.
"We look forward to implementing Tensoft FSM to manage our ERP and supply chain operations," said Solantro's COO Lucas Smith. "Tensoft's track record in the semiconductor industry as well as their success with other renewable energy and power management companies made them an ideal partner for us. In fact, I have worked with Tensoft before and found that their products and services significantly enhanced the productivity of our team and the reliability of our delivery commitments. We look forward to a successful outcome at Solantro as well."
"Solantro's unique products, complex manufacturing processes and rapid growth make it a perfect fit for Tensoft FSM," said Robert Scarborough, Tensoft President and CEO. "The ability to unite disparate departments, manufacturing facilities and systems through a single semiconductor ERP platform will enable them to scale for even greater growth in the future."
Solantro joins other Tensoft semiconductor-based customers in the renewable energy and power management industries that create solar, storage, power conversion, high performance computing and LED products, including CHiL Semiconductor, Solar Junction, SemiSouth Laboratories and iWatt.
"Smart Silicon" manufacturers rely on Tensoft FSM for:


Industry-specific planning engine, production control, operations execution and distributor management capabilities, such as an "inverted BOM", outsourced supplier and fulfillment portals and ship-and-debit capabilities, enable Tensoft customers to compete with larger competitors on a more even playing field.
Automated communication between subcontractor and supply chain vendors, providing real-time visibility and control into all production activity through standard reports and dashboards.
Streamlined capabilities at every step of the process from foundry to fulfillment to provide efficiency, visibility, and cost reductions, ensuring that Tensoft FSM customers can build the right materials and deliver them on time.
About Tensoft FSM
Tensoft Fabless Semiconductor Management (FSM) is a web-based application that supports semiconductor and related industry manufacturing processes. Delivered on premise or in the cloud, Tensoft FSM supports the unique production, supply chain and financial needs of semiconductor and high tech businesses, and is designed to smoothly scale with growth and changing business requirements.
About Solantro Semiconductor Corp.
Solantro enables the development of intelligent, distributed renewable power generation and smart grid management by introducing a fundamentally new approach to Grid-Tied Solar PV, Off-Grid/Micro-Grid, Grid-Tied Storage and Smart-Grid architectures. Providing highly-integrated semiconductor chipsets coupled with intelligent and customizable hardware and software reference platforms allows customers to bring to market highly-differentiated products with extremely attractive performance, reliability and economics. For more information about Solantro, go to http://www.solantro.com.
About Tensoft
Tensoft, the leading semiconductor industry Cloud ERP provider supporting emerging growth, mid-tier public companies and divisions of multinational conglomerates, provides business management applications to automate industry-specific lifecycle processes for the semiconductor, technology and software industries. Tensoft's business-ready solutions extend broad, horizontal ERP functionality to complete the most vertically demanding, high-tech needs through critically relevant content, domain expertise, embedded best practices and performance analytics. For over 17 years, technology companies worldwide have relied on Tensoft software and cloud-based services to power and improve operations. Tensoft is headquartered in Silicon Valley with offices throughout the U.S., Europe and Asia. For more information, go to http://www.tensoft.com or call (888) 450-4030 x406.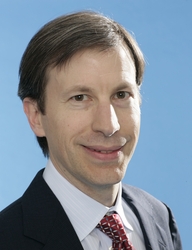 Tewksbury, MA (PRWEB) February 24, 2010
CHiL Semiconductor Corporation, a leading developer of high-performance, mixed-signal power management Integrated Circuits, announces that Thomas R. Macdonald has joined its board of directors. Mr. Macdonald has held a range of general management and high level strategic microprocessor and platform marketing management positions since joining Intel in 1988.
Mr. Macdonald is currently a vice president of Intels Architecture Group and general manager of the Platform Components Group, where he is responsible for Intel server, workstation, and storage chipsets, firmware, and platform technologies. He previously served as general manager of Intels Advanced Components Division. Mr. Macdonald has been marketing director for the Intel486 processor family, the Intel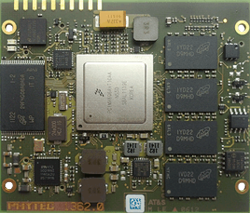 Munich, Germany (PRWEB) November 12, 2012
PHYTEC launches the phyFLEX i.MX 6 System on Module (SOM), a feature packed SOM supporting the i.MX 6 series of application processors from Freescale. The i.MX 6 series is a highly scalable family of embedded processors based on the ARM

London, UK (PRWEB) February 16, 2012
The world semiconductor market is showing signs of a healthy recovery after a rough 2011 in which year-over-year growth was flat. There will be a recovery in global demand for semiconductors after natural disasters in Japan and Taiwan disrupted production and supply chains last year. Semiconductor companies are also fueling growth prospects through new manufacturing facilities as well as research and development projects.
New market research study Global Semiconductor Marketplace: Industry Verticals, Growth Drivers, and Forecast 2012 - 2017 by Mind Commerce Publishing has been recently published by Market Publishers Ltd.
Report Details:
Title: Global Semiconductor Marketplace: Industry Verticals, Growth Drivers, and Forecast 2012 - 2017

Published: February, 2012

Pages: 124

Price: US$ 995

http://marketpublishers.com/report/technologies_electronics/semiconductors/global_semiconductor_marketplace_industry_verticals_growth_drivers_n_forecast_2012_2017.html
The research study offers a comprehensive guide to the global semiconductor market, evaluating the industry verticals, evolution, and major market drivers, as well as analyzing some key technology developments expected to accelerate the need for semiconductors going forward. Furthermore, in-depth analysis and forecast for key drivers for growth of semiconductors worldwide with a special focus on growth and sophistication of mobile communications devices can also be found in the report.
Report Contents:
1 Executive Summary
1.1 Modeling Simulation and Analysis

1.1.1 Technological Methods

1.1.2 Experimental Data

1.1.3 Semiconductor Simulation

1.1.4 Process Simulators

1.1.5 Response Surface Model (RSM)

1.2 Optimization

1.2.1 Strategies

1.3 Power MOSFET DC Modeling

1.4 Semiconductor Manufacturing Automation

1.4.1 Automatic Materials Handling System (AMHS)

1.4.2 Cluster Tools

1.4.3 Semiconductor Manufacturing Integration

1.5 Semiconductor Applications

1.5.1 Semiconductors in Near Field Communications

1.5.2 Passive RFID Technology

1.5.3 Close Coupling Systems

1.5.4 Remote Coupling Systems

1.5.5 Long Range Systems

1.6 Identification Process in Static Scenarios

1.6.1 Frequency Bands and Regulations

1.6.2 RFID Locating Systems

1.6.3 Applications of RFID and NFC

1.6.4 RFID Applications, and Deployment

1.6.5 Ticketing System

1.6.6 Payment Methods

1.6.7 NFC in Mobile Devices

1.6.8 NFC to Control Other Connections.

1.6.9 Semiconductors in the Computer Ships

1.6.10 Semiconductors in Energy

1.6.11 Semiconductors as a Sensors
2 Semiconductors Market Forecast 2012-2017
3 Manufactures of the Semiconductors Worldwide
3.1 Intel Corporation

3.2 Company Overview

3.2.1 Location

3.2.2 Industry Classification

3.2.3 Business Description

3.2.4 Service Offerings

3.2.5 Company History

3.2.6 Key People

3.3 Financial Position

3.3.1 Financials & Key Numbers

3.3.2 Financial Analysis

3.3.3 Segmental Performance

3.4 Company Updates

3.4.1 Key Developments

3.4.2 Legal Issues

3.4.3 Mergers and Acquisitions

3.4.4 Company Analysis

3.5 AMD (Advanced Micro Devices) Analysis

3.6 Company Overview

3.6.1 Location

3.6.2 Industry Classification

3.6.3 Business Description

3.6.4 Service Offerings

3.6.5 Company History

3.6.6 Key People

3.6.7 Financials & Key Numbers

3.6.1 Key Financials

3.6.2 Segmental Performance

3.7 Company Updates

3.7.1 Key Developments

...
More new market research studies by the publisher can be found at Mind Commerce Publishing page.
# # #
Related Computer Press Releases
CHiL Semiconductor Discusses Increasing GPU Performance Using Precise Digital Control of the Power Subsystem











Tewksbury, MA (PRWEB) October 14, 2010
CHiL Semiconductor Corporation, a leading developer of high-performance, mixed-signal power management integrated circuits for the server, personal computer and high-volume computing market segments, discusses how CHiL products increase GPU performance in a recently posted podcast at http://www.chilsemi.com. The discussion focuses on increasing performance by using precise digital control of the power subsystem.
Charles Bailley, a senior engineer at CHiL, provides background on how increased performance and functionality puts exponentially increased demand on the power delivery subsystem. He explains why graphics processors need precise digital control of their power subsystems to improve GPU performance, and provides specifics on how the CHiL VR controller increases GPU performance.
"To continue increasing the computing density of the graphics platform, the power density of the graphics platform must also increase, which in turn requires higher efficiency from its power delivery sub-system," says Bailley. "CHiL's new VR controllers provide the highest efficiency, lowest cost of ownership solution in the industry."
The CHiL VR controller provides telemetry to determine when the graphics platform is at peak performance, but also provides a safety net against breaching a system power limit. The power delivery sub-system can be configured to control input supply current from each of multiple input power sources, to maximize the total overall power delivered to the graphics platform. Also, the controller allows the power delivery sub-system to reduce power consumption during idle compute cycles, improving the system's overall efficiency of the system.
To learn more about how CHiL's VR controllers increase GPU performance by precise digital control of the power subsystem, go to http://www.chilsemi.com.
About ChiL Semiconductor
CHiL Semiconductor Corporation develops high-performance, mixed-signal power management integrated circuits primarily targeted at servers, personal computers and other high-volume computing market segments. CHiL Semiconductor's devices tightly integrate digital technology, precisely monitoring and controlling the power management process. Providing unique, intelligent features, CHiL devices yield significant system power efficiency and performance gains, while reducing system design and complexity.
###
©Copyright 1997-
, Vocus PRW Holdings, LLC.
Vocus, PRWeb, and Publicity Wire are trademarks or registered trademarks of Vocus, Inc. or Vocus PRW Holdings, LLC.
Related Graphic Press Releases
(PRWEB) March 17, 2004
Montreal, March 15, 2004 --
Part Number            Flash/RAM
VRS540            4K / 128 B RAM
VRS550            8K / 256 B RAM
VRS560            16K / 256 B RAM
VRS570            32K / 1K RAM
VRS580            64K / 1K RAM
VRS700            64K / 4K RAM
VRS1000            64K / 1K RAM (with ISP/IAP)
The VERSA MCU series come in operating voltages of 3.3V and 5V, except for the VRS1000 and VRS560 that operate at 5V only.
"By expanding the VERSA Microcontroller series, we are able to target a broader market and offer a more versatile range of MCUs for embedded applications," said John Zambakkides, VP, Sales and Marketing. "This family of products helps meet market demands for low cost MCUs that span 4KB to 64KB of Flash memory."
The VERSA Microcontroller Families are available in 44-PLCC and 44-QFP packages, are multiple sourced and are pin compatible with other 8051-based microcontrollers. Commercial gang programmers as well as evaluation programmers are available to program the on-chip Flash memory of the MCUs.
The VERSA MCUs are supported by a demo system and are compatible with various C-compilers, such as Keil, Tasking, Raisonance IDE / Compiler / Assembler, etc. – the latter available free from Goal Semiconductor
For detailed data sheets and tech briefs, refer to Goal website
For price and availability please contact any one of our worldwide manufacturers representatives, distributors or Goal Semiconductor directly.
Find More Ram Press Releases
Seattle, WA (PRWEB) September 30, 2004
WFNN's consistently outperforms established industry benchmark indicators. Based on in-depth research and analysis, their analysts recommend securities worldwide showing the highest probability for stock price appreciation. With constant vigil, WFNN looks for economic opportunities in the private and public company sectors.
Dr. Joseph de Beauchamp, WFNN's Chief Independent Analyst, said, "We see the stock down, as most of the industry. We see them balancing the debt to equity ratio in good management. With their stronger cash position, we see this company moving to make successful mergers. We see the semiconductor markets returning and helping this company with increased earnings. We see the earnings per share returning to the .39 cents per share. The stock should return to the $ 7.50 per share price by the end of 2004."
For brief information of this new, dynamic company, examine: http://wfnn.info displaying in the search engine section.
About WFNN: World Financial News Network provides a unique blend of data, timely information and today's technologies to assist with up-to-the-minute investment and economic values on markets and investments around the world.
About Trio-Tech International: Trio-Tech International provides third-party semiconductor testing and burn-in services primarily through its laboratories in Southeast Asia. Headquartered in Van Nuys, California, the Company also designs, manufactures and markets equipment and systems used in the testing and production of semiconductors and distributes semiconductor processing and testing equipment manufactured by others. Trio-Tech's mission is to provide high-quality products and services for the global semiconductor manufacturing industry that fulfill the requirements of the customers, create opportunities for achievement and personal growth for the employees, and enhance value for the shareholders. Founded in 1958, Trio-tech International designs, manufactures, and markets equipment and systems used in the production and testing of semiconductors. The Company's wet process equipment and its temperature controlled chucks are used to process and test silicon wafers at various stages of the "front-end" of the manufacturing process. Its centrifuges, leak testers, rate of return tables, test instruments, and burn-in equipment are used primarily to test finished semiconductor products at the "back-end" of the manufacturing process. Trio-Tech also provides third-party semiconductor testing and burn-in services and distributes semiconductor processing and testing equipment manufactured by others. The Company markets its products and provides testing and distribution services through facilities in the United States, Europe and Far East. Trio-Tech is headquartered in San Fernando, California.
# # #
Dale C. Cheesman
Trio-Tech International (AMEX: TRT)
14731 Califa St.
Van Nuys, CA 91411
Phone: 818-352-0887
DCheesman.Trio-Tech@comcast.net
http://www.triotech.com