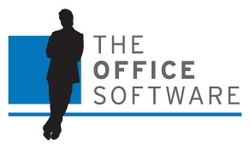 Las Vegas, NV (PRWEB) January 7, 2010
No one can argue the fact that the Internet has made all of our lives easier. But, increasingly, it has become a black hole for wasted time. And unfortunately, a lot of that time comes at an employer's expense.
To help businesses cope with both "cyberslacking" and security issues, Pandora Corp., makers of the well-regarded PC Pandora monitoring software, has introduced The Office Software (theOS), a monitoring software tool that will allow employers to increase employee efficiency and protect company assets.
"Employers have every legal right - and in some cases a duty - to monitor employee Internet activity," says Pandora Corp. co-founder Jamie Leasure. "And in this economy, companies can't afford lost productivity. They need to ensure that their employees are efficient and their business is running smoothly."
THE ISSUE:

Statistically speaking, an overwhelming majority of both employees and employers feel it is ok to surf non-work-related websites while on the job. The difference of opinion comes when surfing turns into an obsessive distraction.
"There is a difference between checking your personal email to reply to your mother and spending 10 minutes of every hour updating your social network profile," notes Leasure.
On average, workers with an Internet connection spend 21 hours per week online while in the office, a little more than four hours per day. And on average, 26% of that time is spent on personal-interest websites. That amounts to roughly an hour per day, or 22 hours per month.
"For every eight employees you have that spend one hour a day surfing the web for personal interest," Pandora Corp. co-founder Manuel Coats explains, "you have the equivalent of a full-time employee showing up to work and doing nothing."
THE SOLUTION:

The Office Software is a multi-functional office productivity tool designed to help managers of small and medium-sized businesses achieve increased productivity and enhanced security. The program allows managers to analyze activities performed by employees and the time spent on different work items. It also affords the ability to track computer usage at a group and/or an individual level, cross-reference activities reported by an employee, and access an employee's desktop in real-time.
"We think managers and business owners need to be able to see how their employees are spending the work day," says Leasure. "Being able to obtain reports of daily activity, and then analyze and compare them is priceless in today's corporate environment."
The Office Software consists of three major components: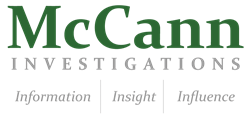 Houston, TX (PRWEB) November 20, 2012
McCann Investigations, a Texas-based private investigations and computer forensics firm is pleased to announce the release of a new case study titled "Risks of Incomplete Background Investigations in Partnership". This case study highlights the potential risks of incomplete background investigations in partnerships.
In most cases of proposed partnerships, background investigations are inadequate in determining the risks that may be involved. Fraudsters and con-artists involved in business may not have criminal backgrounds themselves, but may have a criminal element in their associations. "It's important to understand who a person's associates are" says Daniel Weiss, Managing Partner and Licensed Private Investigator at McCann Investigations. " There is some truth to the old saying,
Huge Risks Pay Biggest - You can make Gigantic Sums of Money in any Business if you're just willing to take some Risks











(PRWEB) June 19, 2005
My name is Stanley Patterson, and I want to thank you for taking the time to read this e-mail on our amazing opportunity.
I feel it is my responsibility to offer you the best assistance on this opportunity.
I am a average person like others - the only difference is that I saw, and jump at this incredible opportunity that was created for us! I have seen so many opportunity come and go. I have made, and lost money in many so called "systems" as the years went by.
It was for this reason that I thoroughly investigated any opportunity before putting it out on the web, therefore I'm here to answer any questions you may have whether you have any concerns or need help to better understand the opportunity. Please see our Info below:
5-Minute Sizzle Call: 1-800-318-9787 ext: 1010
24/7 Recorded Opportunity Call: http://ezwbd.com/real/ram/info042405.ram
Your income chart: http://www.ezwbd.com/leadership/training_income_chart.htm
Conference Number - (212) 990-8000 PIN 4115#
Days & Times
Monday thru Thursday
12:00 PM EST (Opportunity call)
4:00 PM EST (Opportunitycall)
8:00 PM EST (Opportunitycall)
9:30 PM EST (Opportunity call)
Friday
12:00 PM EST (Opportunity & Training call)
8:00 PM EST (Opportunity call)
Saturday
12:00 PM EST (Opportunity & Training call)
4:00 PM EST (Opportunitycall)
8:00 PM EST (Opportunitycall)
9:30 PM EST (Opportunity call)
Welcome to what I sincerely believe is your final project!
Feel fee to contact me at any time.
Kind Regards
Stanley
910 904-1469
# # #
©Copyright 1997-
, Vocus PRW Holdings, LLC.
Vocus, PRWeb, and Publicity Wire are trademarks or registered trademarks of Vocus, Inc. or Vocus PRW Holdings, LLC.
Related Ram Press Releases