(PRWEB) March 25, 2005
Elastic Systems has just released Rainy Screensaver 2.2 for Windows. This screensaver is so realistic; you may just worry about water damage to your computer! Unlike similar screensavers developed around the concept of rain, Rainy Screensaver gives the uncannily realistic feeling of looking out the window on a rainy day. The raindrops splash against the inside of your monitor glass and wend their way down, smearing your documents or whatever else may be in their path. The effect is so convincing, you'll be reaching for a towel to wipe up the mess!
This release adds two new screensaver control options. Now you will be able to limit the CPU load produced by the screensaver if needed. An option to ignore mouse and keyboard (except the ESC key) will let you run the screensaver on an unattended computer so that nobody will accidentally stop it.
The screensavers features the pleasing sounds of rain, and even booming thunderclaps if you like. Completing the realism are intermittent flashes of lightning. The sound volume is completely adjustable and can even be turned off if desired. With its numerous user settings, you can set up your own sound and light effects schemes which are either soothing and relaxing or clamorous and explosive!
With just a few clicks of the mouse the software is installed and enchanting you with gentle spring showers. No expensive 3D hardware is required. Rainy Screensaver runs on any Windows 95/98/Me/NT/2000/XP PC supporting high-color (16-bit) or true-color (24 or 32-bit) monitor settings.
Says Roman Kramar, CEO of Elastic Systems, "Nature wallpaper enthusiasts like me will love the effect this screensaver has on their scenery collections. It very literally brings your favorite photographs and wallpapers to life. And with its ability to rotate through a series of wallpapers, you can even enjoy all of your favorite wallpapers regardless of the number of windows you have open on your desktop."
Rainy Screensaver is sure to draw exclamations and compliments from your friends and co-workers, and provide you with hours of enjoyment, amusement and relaxation. It really is a 'must have' for nature wallpaper aficionados, and makes an indispensable addition to any screensaver collection.
Rainy Screensaver is only $ 14.95(US) for a single-user license. Network and site licenses are also available. For more information, contact Elastic Systems via its Web http://www.elasticsystems.com/ or E-mail rainy-pr@elasticsystems.com.
# # #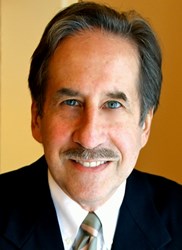 Fairfield, IA (PRWEB) January 03, 2014
Accounting students at Maharishi University are gaining certification in a new worldwide standard for exchanging financial and accounting information that's required by the US government as well as a growing list of international organizations. Maharishi U is the first university in the world to offer this certification training as an academic course.
"The government is increasingly expecting financial institutions to adopt this new standard, but there are very few accountants trained in this area," said accounting professor Andrew Bargerstock, PhD, CPA. "Our students are moving quickly to fill this void."
Extensible Business Reporting Language (XBRL)
The new standard, XBRL, or eXtensible Business Reporting Language, is a formal markup language with some similarities to computer programming that systematically defines business facts, values, contexts, units, and more in order to exchange financial information.
Common functions in many countries that make use of XBRL include regulators of stock exchanges and securities, banking regulators, business registrars, revenue reporting and tax-filing agencies, and national statistical agencies.
A Highly Marketable Skill
According to Dr. Bargerstock, the XBRL standard is rapidly spreading worldwide. In the U.S., both the Securities Exchange Commission (SEC) and the Federal Deposit Insurance Corporation (FDIC) require that all data reported to them use XBRL.
The Netherlands has adopted XBRL as a government-wide standard of reporting accounting and financial information. And in a recent report, the International Accounting Standards Board (IASB) stated that "XBRL reporting has become an integral aspect of most registrants' financial reporting infrastructures, and interactive data is more readily available to financial statement users than ever before."
"We want our students to be on the cutting edge," Dr. Bargerstock said. "This new system is very challenging to learn, but once an accountant is certified, he or she will be highly sought after by the many large institutions who are now having to prepare their data in this new way. This will give our students another credential that will make them attractive in the US and international job market."
Students, Faculty Earn Certification
XBRL International, (http://www.xbrl.org), which developed this new standard, offers testing to certify that accountants have mastered it. Dr. Bargerstock and six of his students have so far earned XBRL certification. According to XBRL International, Maharishi University of Management is the first university to offer XBRL instruction and certification as part of the curriculum. XBRL is offered as a one-credit course in MUM's MBA Accounting program.
The MUM Accounting MBA
Maharishi University of Management offers an MBA for Accounting Professionals program that enrolls students from a variety of countries. They spend seven months on campus taking MBA courses, and then are placed in paid practicum positions around the US while completing their degree via distance education.
Track Record of Success
Dr. Bargerstock, director of the University's MBA programs, received the 2009 Excellence in Lean Accounting Professor award from the Lean Enterprise Institute (LEI) at the Lean Accounting Summit. Since then, Dr. Bargerstock has published research articles in Management Accounting Quarterly and guided two Ph.D. students who won the Lean Accounting Student of the Year Award (2011, 2013) by LEI at the annual Lean Accounting Summit.
Dr. Bargerstock's students have also placed in top 10 positions of the revolving CAPSIM business simulations CAPSIM business simulations. Every year since beginning the simulation as part of the MBA curriculum, MUM has placed student teams in the Top 10th percentile worldwide including #1 finishes in the world in 2011 and 2013. This online simulation addresses the need for accountants to become better acquainted with strategic thinking and decision-making in circumstances of uncertainty and in a team environment.
The XBRL training and certification adds to the growing list of skills MUM students have been developing, including their recent course in Data-Mining using the latest SPSS Modeler software and its application in business marketing.
"This combination of these three things—success is Business Simulations, understanding of Data Mining, and XBRL certification," said Dr. Bargerstock, "puts MBAs coming out of Maharishi University of Management in a whole new light with great potential for building long-term careers in the United States and internationally."
About the University
Founded in 1971, Maharishi University of Management (MUM) offers Consciousness-Based℠ Education, a traditional academic curriculum enhanced with self-development programs like the Transcendental Meditation® technique. Students are encouraged to follow a more sustainable routine of study, socializing and rest without the typical college burnout. All aspects of campus life nourish the body and mind, including organic vegetarian meals served fresh daily. Located in Fairfield, Iowa, MUM is accredited by The Higher Learning Commission and offers bachelor's, master's, and doctoral degrees in the arts, sciences, humanities, and business. Visitors Weekends are held throughout the year. For more information, call the Admissions Office at 800-369-6480 or visit http://www.mum.edu.
Find More Computer Press Releases
A major upgrade to Xara's template-based web graphic creation software means that anyone can now create professional-quality custom graphics in seconds. No skill required!











(PRWEB) August 23, 2001
London, England – August 23st 2001 - XARA announces the launch of a new and significantly enhanced version of Xara Webstyle.
Xara Webstyle 2 can be used to create top quality, fully customized web graphics. And there's no design skill or software expertise required.
Webstyle is template based - the user simply selects the type of graphic required from the hundreds of Webstyle graphic templates. The templates are designed by professional artists, which ensures the design and artistic quality of the original.
The real secret to getting the best on-screen quality is that the graphics are created from vector files and rendered using Xara's 2D and 3D vector rendering engines. All the individual elements of a graphic can be fully customized - including the text, size, color, font - with the quality remaining pixel perfect. This contrasts with the normal bitmap clipart collections where you can't change the color or wording or indeed even re-size without the image being distorted (which accounts for many of worst graphic offenses on the web!).
Webstyle uniquely solves the problem faced by practically every web site owner in the world; how to create professional looking original web graphics if you don't have the artistic ability or design skills!
Webstyle can produce eight classes of graphics - mouse-over or 'rollover' navigation bars, animated banner ads, 2D and 3D headings, buttons, backgrounds, bullets, dividers, logos - which can be customized to create an infinite collection of tailored graphics. In addition to hundreds of individual designs the program includes 40 'themed' sets of matching graphics. Advanced features include the automatic 'smart' resizing of buttons and NavBars to fit the new text and one-click addition of states for NavBars (Webstyle automatically creates and exports the necessary HTML and JavaScript).
Xara Webstyle does all this with no knowledge of jargon or graphics skills required. The underlying technology is leading edge - the resultant graphics (GIF, PNG or JPEG) are fully anti-aliased, palette optimized and color reduced - but the user doesn't need to know or understand any of the technology to achieve these professional results.
"We can all recognise good design when we see it, but if we're honest with ourselves very few of us have the real ability needed to produce it", said Xara marketing director Kate Moir. "Creating good graphics requires an eye for design plus skill, time and patience. Not to mention a good working knowledge of illustration software and the intimidating subject of optimising graphics for the web. Absolutely none of this is necessary with Webstyle, which is why we feel we've created a killer app for web graphics", she added.
There is now a free trial version available for download from xara.com and a CD will be sent to each purchaser with the complete set of Webstyle templates. Additional template packs will be offered to owners in future. List price of Xara Webstyle 2 is $ 69.00 (+ VAT in Europe). Win 95/98/2000, Me and NT4.
About Xara
Xara has been producing software since 1981 and has developed particular expertise in the area of software for creating Web graphics. Our aim is to combine clean, dead simple UIs with ultra fast performance, in packages that create compact, screen-optimized graphics. Xara is completely committed to the Internet and all Xara software has been delivered online since 1997.
Webstyle 2 homepage: http://www.xara.com/products/webstyle/


Webstyle 2 walk-through: http://www.xara.com/products/webstyle/tour/walkthru.asp


Webstyle 2 screenshots: http://www.xara.com/press/ws2_screens.asp


Download the trial version: http://www.xara.com/downloads/webstyle/


Further information about Xara: http://www.xara.com/about.asp


For further information and review copies, contact:
Kate Moir, Marketing Director, Xara UK
email: kate@xara.com
tel: +44 (0)1442 350000
fax: +44(0)1442 350010
ends -
©Copyright 1997-
, Vocus PRW Holdings, LLC.
Vocus, PRWeb, and Publicity Wire are trademarks or registered trademarks of Vocus, Inc. or Vocus PRW Holdings, LLC.
Philip Morris USA Selects Sucid For Load and Performance Testing Of SAP BW Application; Sucid Identifies Key Changes Required To Ensure SAP Reliability and Performance











Austin, TX (PRWEB) July 25, 2005
Sucid Corporation, the leader in SAP testing, announced today that Philip Morris USA has selected Sucid to provide the products and services for load, stress and performance testing of a new Philip Morris SAP Business Warehouse (BW) application.
The application to be tested was developed by IBM for Philip Morris. Wholesaler data is gathered, normalized and loaded into the SAP Business Warehouse. The SAP BW system holds three years of distribution information, and two terabytes of storage are required to house the information.
Under the agreement, Sucid provided a SaaS (Software as a Service) license to the Sucid Process Modeler, Sucid Load, Sucid Analytics and Sucid Reports products, as well as the professional services needed to deliver a complete solution. Sucid modeled 165 transactions representing 20 areas of data analysis, scaling from 20 to 300 concurrent users using both stateful and stateless HTTP models.
Working with IBM and Philip Morris, Sucid identified operating system changes, SAP kernel changes and SAP instance tuning opportunities to enable a smooth application rollout. Sucid's testing also identified opportunities to rebuild data aggregates that would reduce memory and CPU consumption by the application.
"We are very pleased to partner with Philip Morris USA to help ensure SAP application quality and business continuity," said David Wilson, President and CEO of Sucid Corporation. "Philip Morris has been a great customer for us and has played an important role in helping us to enhance and extend our SAP test automation product line."
Learn More
For more information, please visit the Sucid website at http://www.sucid.com/?src=pr.
About Sucid
Sucid Corporation is the leading provider of SAP test automation products, services and solutions. Sucid products deliver SAP functional, regression, load, performance and security testing without the complexity and expense of test script development and maintenance. Sucid solutions enable SAP customers to continuously ensure SAP application quality and business continuity, significantly cut testing costs, reduce the time required for testing, and convert the test expenditure from a throw-away cost into a leveraged investment. Sucid Corporation is a private company based in Austin, Texas.
Contact
David Wilson
Sucid Corporation
(512) 293-0843
http://www.sucid.com/?src=pr
Sucid(tm) is a trademark of Sucid Corporation. All other brand and product names are trademarks or registered trademarks of their respective owners.
###
©Copyright 1997-
, Vocus PRW Holdings, LLC.
Vocus, PRWeb, and Publicity Wire are trademarks or registered trademarks of Vocus, Inc. or Vocus PRW Holdings, LLC.
Related Cpu Press Releases
Become IC³ Certified and Show You Possess the Knowledge Required for Basic Use of Computer Hardware, Software, and the Internet











Dublin (PRWEB) November 8, 2005
Research and Markets (http://www.researchandmarkets.com/reports/c27214) has announced the addition of E-Learning Course - Internet and Computing Core Certification (IC³) to their offering.
The Internet and Computing Core Certification (IC³) is the first globally accepted, standards-based, validated certification program for basic computing skills and is often the first certification individuals pursue to show competence in computer skills.
Becoming IC³ certified demonstrates that you possess the knowledge required for basic use of computer hardware, software, and the Internet. The How To Master IC³ Training Solution includes online, CD-ROM, and instructor-led materials for the three exams individuals are required to pass in order to complete the Internet and Computing Core Certification (IC³).
The How To Master IC³ Training Solution online and CD-ROM courses use audio narration, interactive exercises, simulations, graphics, animated tips, and video clips to present training that is easy and enjoyable to use.
These self-paced courses allow learners to progress at their own speed and review lessons as often as desired to become more comfortable and proficient with the concepts and tasks presented.
IC³ certification is based on successfully passing three exams - Computing Fundamentals, Key Applications and Living Online.
IC³ is the ideal starting point for anyone interested in learning computer and Internet basics. The program gives individuals sufficient Internet and computing literacy skills to enter current job markets or begin higher education programs.
Global, broad-based IC³ Certification verifies that candidates possess the accepted standard level of basic computer and Internet literacy and are more efficient and marketable. Successful completion of IC³ provides core skills and knowledge necessary to use some computer applications and the Internet. The course effectively tests computing knowledge and skills to ensure mastery is achieved and gives a resume-building standard certification as proof of successful completion of the program. IC³ Certification provides the foundation necessary to further enhance productivity and marketability with other desktop application-specific certifications and gives individuals confidence and security in being part of today's "digital world".
For more information visit http://www.researchandmarkets.com/reports/c27214
Laura Wood
Senior Manager
Research and Markets
Fax: +353 1 4100 980
###
©Copyright 1997-
, Vocus PRW Holdings, LLC.
Vocus, PRWeb, and Publicity Wire are trademarks or registered trademarks of Vocus, Inc. or Vocus PRW Holdings, LLC.
MakeMyOwnLogo.com Allows Instant Logo Creation - No Artistic Ability Required











Ann Arbor, MI (PRWEB) March 23, 2005
Chado Software, a software company based in Ann Arbor, MI, recently unveiled http://www.MakeMyOwnLogo.com, a web site that uses the latest web and graphics technology to allow users to create their own logos. Professional graphic designers create targeted logo designs, and the website merges those designs with each user's specific information to dynamically create unique logos.
"Unless you're willing to spend $ 350 or more for a graphic artist to create a logo, your options are limited.", says Chado founder and president Greg Sommerville. "With MakeMyOwnLogo.com, we feel we've come up with a completely new approach. The logos are created by our graphic designers, so they're professional quality, but they're also customizable so you're not getting some template with your name slapped on top of it that a dozen other people already own. And for only $ 99, it's affordable for just about anyone."
Using the company's proprietary logo editing software, graphic designers create logos that not only allow the use of a customer's name and other information, but also provide a set of customizations. All the customer has to do is type in their company or association name, and then pick the customizations they like best. Once a logo is selected and customized, the final results are e-mailed to the customer within minutes. Payment is handled through PayPal.
###
©Copyright 1997-
, Vocus PRW Holdings, LLC.
Vocus, PRWeb, and Publicity Wire are trademarks or registered trademarks of Vocus, Inc. or Vocus PRW Holdings, LLC.