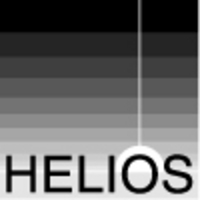 Hannover, Germany (PRWEB) February 23, 2012
HELIOS WebShare UB2 in combination with the Eizo ColorEdge CG245W and CG275W color proofing monitors, has been certified by the Fogra Graphic Technology Research Association for producing soft proofs in compliance with FOGRA39 conditions. The new FograCert 25486 confirms that the HELIOS UB2 web solution fulfills the requirements of the FograCert Softproofing System with three Eizo ColorEdge monitor configurations, and achieving a high quality visual match between a display and a reference.
Customer demand led us to get additional color proof monitors certified with our WebShare UB2 remote proofing solution, explains Helmut Tschemernjak, CEO of HELIOS Software GmbH. Pre-media service providers, printers and multiuser in-house proofs sites realize that web browser based customer collaboration and with remote soft proofing provides an essential advantage for their business. It turns communication into a modern age."
The FograCert Softproofing System measures and certifies, that the soft proof results are within the rigorous tolerances for measured and visual accuracy. This assures designers, print specifiers, and print providers that they can rely upon these soft proof set-ups for accurate, consistent results, even at different locations. In addition, the HELIOS WebShare built-in multi-user threaded annotation system makes markups and collaboration easier and more productive than ever.
The newly certified systems comprise HELIOS WebShare in use with HELIOS PrintPreview UB2. The combination generates soft proofs simulating the FOGRA39 printing condition, displayed on three Eizo ColorEdge monitors: a CG245W using its built-in Calibration Sensor, a CG245W using an X-Rite i1 spectrophotometer, and a CG275W using its built-in Calibration Sensor. These monitor proofs are measured against a reference print in a Just colorCommunicator 2 viewing booth.
Tom Gadbois, Eizo's North American Color Graphics Specialist, adds, "Our association with HELIOS creates a globally available and certified solution for a united, accurate workflow. Now, it is truly possible to do, what we imagined only a few years ago. Teaming with HELIOS has given Eizo the opportunity to provide a trusted solution, that is exciting and valuable to us as a technology provider."
The three new Fogra Certifications add to the list of official certificates earned by HELIOS proofing solutions. In 2009, the IPA (International Prepress Association) Proofing RoundUP confirmed that HELIOS WebShare proofing produced excellent results on a remote non-PostScript Epson R2880 inkjet printer. In 2010 HELIOS WebShare UB+ earned its first FograCert certification for soft proofs in compliance with FOGRA39.
Benefits of the HELIOS WebShare UB2 remote proof solution include:


Fogra certified remote soft proof accelerate approval workflows replaces print proofs
Eizo ColorEdge CG245W and CG275W proof monitors includes build-in ICC calibration (no need for additional measurement devices/solutions)
Web browser based solution is very easy to use no need to install software
Multi-user threaded annotation system allows markups with discussions
No hidden proofing costs or "click charges" as remote proofing is an integral part of HELIOS
WebShare and the PrintPreview add-on.
Technical details of the FograCert certification of the HELIOS WebShare remote proofing solution, as well as descriptions of additional proofing features of the HELIOS Server Solution Suite can be found on the HELIOS web site http://www.helios.de
SMART IDEAS FOR BETTER NETWORKING
HELIOS UB2 Unbreakable Server Solutions deliver mission critical server solutions to enterprise, government, university, and prepress sites. WebShare, EtherShare, and PCShare provide integrated cross-platform networking for Mac, Windows and Web clients, with advanced file and print server features, and easy remote server administration. HELIOS ImageServer, PDF HandShake and PrintPreview bring high efficiency and advanced capabilities to design, prepress and printing operations.
HELIOS products run on powerful and scalable servers including Apple Mac OS X, IBM AIX, Linux, Oracle Solaris, and Windows systems. HELIOS products provide reliable cross-platform support for Mac, Windows, Web and UNIX-based clients.
Distributors sell HELIOS products worldwide to value-added resellers who provide complete networking solutions to customers. HELIOS also works with many strategic partners that incorporate HELIOS server software to provide powerful third-party archive, asset management and workflow solutions.
About EIZO

Eizo Nanao Technologies Inc. is the North American subsidiary of Eizo Nanao Corporation, a leading Japanese manufacturer of high-end visual display products with a wide range of LCD computer monitors. The image quality, long-term reliability, and innovative features of EIZO monitors make them the product of choice in many financial trading rooms, hospitals, back offices, and design studios throughout the world. EIZO is based in Japan and represented in over thirty countries by a network of exclusive distributors.
Editorial contacts:
Germany: Helmut Tschemernjak, HELIOS Software GmbH, Steinriede 3, D-30827 Garbsen, Germany; Tel +49-5131-709320 Fax +49 5131-709325; E-mail: mktg (at) helios.de; Internet: http://www.helios.com
U.S.A.: Thomas Hallinan, HELIOS Software GmbH, 209-827-2760, mktg (at) helios.de

Bill Gram-Reefer, WORLDVIEW, 925-323-3169, reefer (at) worldviewpr.com
Eizo U.S.A.: Joey Sanchez, Eizo Nanao Technologies Inc., 562-431-5011 x. 140, joey(dot)sanchez(at)eizo(dot)com
###
Related Graphic Press Releases
Class 1, Division 1 Explosion Proof Workstations for Hazardous Area Usage











Baton Rouge, LA (PRWEB) January 15, 2006
In order to improve the safety of equipment operating in hazardous environments, Class 1, Division 1 guidelines have been developed. These guidelines are in effect throughout environments where flammable gases, vapors, liquids, combustible dusts or ignitable fibers are likely to exist under normal operating conditions. In accordance with Class 1, Division 1 guidelines, VarTech has released a series of purged (pressurized) rugged intrinsically safe workstations, model VT500ESW and VT900ESW.
This VarTech line of hazardous area workstations, are comprised of completely enclosed computers (configurable to your exact processing specifications), bright active matrix TFT LCD monitors and intrinsically safe keyboards within 316 Stainless Steel purged enclosures; sizes supported include both 15" and 19" LCDs. These systems are ideally suited for use throughout coalmines, quarries, offshore drilling platforms, petrochemical plants, and other environments that face explosive hazardous area conditions as normal operating conditions. These rigorous workstations are NEMA 4X waterproof, dust proof, shock and vibration tolerable, and corrosion resistant. These monitors are engineered to withstand extensive temperature ranges.
VarTech Systems is a worldwide leader of industrial and marine/military grade LCD flat panel display systems and rugged CRT monitors. Today, VarTech Systems products are used in virtually every industrial sector in a wide variety of applications. From the factory floor to the control room, from the ship's bridge to submarine sonar, from the cockpit to the simulator, from the harshest environments such as direct hose-down washing to vehicle mounting for the Border Patrol, our products provide exceptional quality and reliability. VarTech display products include ruggedized touch screens, NEMA 4 and 4X (IP65/IP66) industrial panels and enclosures, public access kiosks, formidable systems for mission critical applications, sunlight readable displays designed to operate throughout high ambient light conditions, and dependable solutions for the harshest indoor locations and the worst outdoor environments.
For More Information Please Visit:
http://www.vartechsystems.com/products/class1-div1-monitor-computer-workstation.asp
Company Information
VarTech Systems Inc.
International Phone: 001.225.298.0300
Toll Free: 800.223.8050
# # #
©Copyright 1997-
, Vocus PRW Holdings, LLC.
Vocus, PRWeb, and Publicity Wire are trademarks or registered trademarks of Vocus, Inc. or Vocus PRW Holdings, LLC.
Find More Tech Press Releases