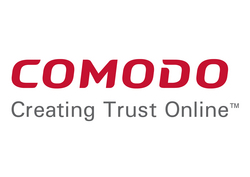 Jersey City, NJ (Vocus) October 7, 2010
Comodo, a leading Internet security organization, today announced the launch of GeekBuddy ™ - an online support service designed to give live, instant technical assistance to home PC users whenever they have problems with their computer.
The service allows anyone with a Windows based computer and a high-speed Internet connection to receive immediate help from a live Comodo ® security professional anytime of the day, seven days a week.
For an annual subscription, GeekBuddy software will proactively monitor your PC and alert you when there is a problem allowing you to then connect to a Comodo technician for quick resolution. From this point, the technician will securely work with the customer to help correct any performance or system problems to not only correct the immediate issue but to ensure the machine running in peak condition. Typical services include comprehensive malware diagnosis and removal, performance tune-ups, correction of system and driver errors, printer set up, e-mail set up, assistance with software installation and more.
"No other product on the market comes close to GeekBuddy," said Melih Abbdulhayoglu, Comodo CEO and chief security architect. "This type of proactive, remote support has been available for years at large corporations with dedicated IT departments - but never before at the consumer level. Up until now, consumers would have to spend hours to find a solution, rely upon a trusted family member who is computer savvy or send their computer out for repair, or even worse yet, resort to buying a whole new computer... GeekBuddy changes this by empowering PC users to efficiently and effectively maintain their PC with a single click of a desktop icon."
GeekBuddy customers can connect to Comodo technicians for help as many times as they want throughout the year – without incurring any additional charges. GeekBuddy also comes with bonus security and productivity software including Antivirus, Firewall, Registry Cleaner, Backup Utility and Uninstaller.
"Our expert support technicians are available round the clock 365 days a year helping users to ensure trouble free computing. In addition to being a great support tool GeekBuddy helps users avoid the loss of valuable files and photos and provides the security and maintenance tools necessary to do so," said Robert Schaffer, Comodo managing director.
GeekBuddy Features and Functionality

    VIRUS DIAGNOSIS/REMOVAL: PC scan to check for viruses and spyware, then removes any viruses detected.
    PC TUNEUP: Full assessment to evaluate issues affecting computer's performance, then fine tunes key areas and improves speed and stability.
    EMAIL SETUP: Set up of Internet-based email accounts—any provider, any account.
    SECURITY REVIEW: Activation of basic computer security settings to fix vulnerabilities and prevent loss of sensitive data and possible identity theft.
    PRINTER SETUP: Installation or update software and printer drivers and configure printers to work on a wireless or wired network.
    SOFTWARE INSTALLATION: Installation of software products and customized configuration for maximum security protection and efficiency.
    COMPUTER TROUBLESHOOTING: Checks basic hardware conflicts in Windows.
    POWER OPTIMIZATION: Green PC services for optimizing power management settings based on how the user users their computer. Go green and save money on electric bills.
Pricing and Availability

GeekBuddy and other Comodo products are available at the following retailers: OfficeMax®, Sam's Club®, J&R™, Fry's Electronics, and online at Walmart.com, Amazon.com® and Newegg.com®, and PcMall® for $ 49.95 for a one-year subscription. GeekBuddy is also available for a free 60-day trial from http://www.GeekBuddy.com.

System Requirements

Windows Vista®, Windows® 7, Windows® XP, 32-bit version or 64-bit version
High-Speed Internet Access, Internet Explorer Version 5.1 or higher
210 MB hard disk space
128 MB available RAM
CD ROM or DVD drive (if not installing via electronic download)
For more information about GeekBuddy go to: http://www.GeekBuddy.com.
About Comodo

Comodo is a leading brand in Internet security. With US Headquarters in New Jersey and global resources in UK, China, India, Ukraine, and Romania, Comodo provides businesses and consumers worldwide with security and trust services, including digital certificates, PCI scanning, desktop security, and remote PC support. Securing online transactions for over 200,000 businesses, and with more than 25 million desktop security software installations, including an award-winning firewall and antivirus software, Comodo is Creating Trust Online®.
Comodo products and services referenced are either trademarks or registered trademarks of Comodo and/or its affiliates. Other names are trademarks or registered trademarks of their respective owners.
For more information, reporters and analysts may contact:

Comodo -- Creating Trust Online®
Robin Carley

Corporate Communications and Public Relations

Email: robin.carley(at)comodo(dot)com

+1 (201) 963 0004 x4073
###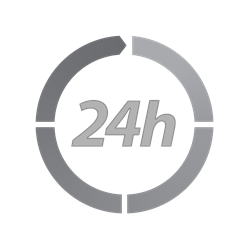 Wilmington, Delaware (PRWEB) November 27, 2013
From 24h Local, makers of 24hComputerRepair.com, comes 24hApplianceRepair.com with complimentary answer to household and commercial appliance repair problems.
24h Local launched a similar service on computer repair questions this past September. The free answers to consumer questions are organized into categories and can be searched through by all visitors instantly. The service gained significant momentum and now the company is excited to branch out to appliance help. Appliances are something we all need to run smoothly, they very literally keep our lives running.
The convenient site allows visitors to connect with verified repair professionals across brands like Amana, Frigidaire, GE, Hotpoint, Jenn Air, Kenmore, KitchenAid, Maytag, Whirlpool and various others. To add to the benefits of this new technological approach to maintenance 24h Appliance Repair isn't short on the communication. It allows consumers to have useful back and forth conversations with service repair professionals. With unlimited free answers homeowners, business owners and renters alike have the advantage. No longer does an intimidating repair look like dollar signs.
24hApplianceRepair.com strives to demystify technology and make it accessible for all with questions about appliances. The website lets users log on any time of the day and pose a question to qualified experts about appliances. Consumers can get help on issues such as maintenance, installation and other appliance concerns within 24 hours.
Offering help with answers to issues with refrigerators, dishwashers, microwave ovens, garbage disposers, freezers, washing machines, dryers, stoves, ovens and even vent hoods leaves nothing out. Ultimately offering busy people assurance that their appliance repair can be handled easily with a fix at the direction of a professional the 24h Appliance Repair site could prove more than invaluable over time as well as in the immediate.
For more information visit http://www.24happliancerepair.com/24hanswers/new-question/.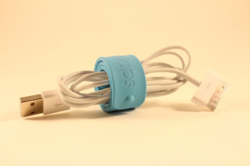 Hollywood, FL (PRWEB) October 25, 2012
Cableslaps (http://www.cableslaps.com) announces the debut and namesake product to conquer the spaghetti of cords and cables that threaten to overwhelm us today.
Building on the bistable spring concept popularized in the 80s slap bracelet but updated with a fully-bonded soft and grippy silicone coating replacing the traditional loose fabric jacket, Cableslaps coddle your precious electronics cords while organizing them securely. Cableslaps are the ultimate in easy and secure cord management.
There are two sizes and six hot colors available for Cableslaps. Both sizes coil-up to about the same diameter but the lightweight and compact small size works great for managing iPod, iPhone, iPad, smartphone, cellphone, and digital camera cables while the large is heavier and has a more powerful coiling action that is best suited to organizing larger cables, laptop cords with power transformers, extension cords and similar applications.
Cableslaps are constructed with a solid steel bistable spring core for durability and a fully-bonded, soft but grippy silicone outer casing to hold and coddle your precious cables. Due to their unique design, Cableslaps do not cause interference with electronic devices. In fact, performing musicians who have tested Cableslaps proclaim that these are the only cable management product they have found that does not add interference or noise even when used with powerful amplification.
Cableslaps are made to fit most applications but they are also easily adjustable if you prefer them to coil-up a little tighter. We could try to explain how to adjust them, but its one of those rare things that is easier done than said so visit Cableslaps.com to see their short video to show the adjustment procedure.
About Cableslaps:

Cableslaps were designed to deal with cord management with all the various cellphone, camera, iPod, and computer cables. While they are not perfect for every application, they are the simplest solution that we have come up with.
InterTech Service to Counter Widely Reported Problems in Automotive, Medical Device and Other Industries Requiring Rigorous Quality Standards












Chicago, IL (Vocus) April 28, 2010
Responding to the recent rash of reports of quality failures in both the medical device and automotive industries, InterTech Development Company is now providing no-cost consultations on how to develop and maintain strict gage R&R for entire assembly and test systems, not just instruments. Having been called in to solve quality issues for global manufacturers for 35+ years, InterTech's Testing Applications Lab reports that this failure to differentiate between gage R&R of test instruments vs. gage R&R of entire assembly and test systems is at the root of most quality issues on the public radar and those not yet reported.
Jacques Hoffmann, President of InterTech Development Company, comments, "This assumption that specifying the gage R&R of test instruments as being a sufficient step to maintain quality standards is very widespread but also highly mistaken. Even if quality issues do not rise to the level of the headlines we've seen in recent weeks and months, companies are taking a big hit in production inefficiencies created by failing to adequately test to appropriate gage R&R specifications at earlier stages of production and at appropriate points throughout the assembly process. Higher material costs, higher labor costs, and now defective products released to the market--these are exactly the effects of taking a manufacturer's stipulated gage R&R for a test box and equating it with gage R&R of entire test systems."
For more information on no-cost consultations on entire assembly and test system Gage R&R standardization, contact Gerald Sim, gsim(at)intertechdevelopment.com , +1- 847 – 679 – 3377 x 250.
InterTech Development Company (http://www.intertechdevelopment.com ) is a world leader in test-centric assembly and test specializing in automated leak and functional testing with 7 patented mass flow and hydraulic technologies, as well as, helium mass spectrometry (ISO-17025 International Standards for Quality Management). InterTech Development Company-engineered solutions are used by hundreds of manufacturers worldwide. InterTech Development Company's worldwide support organization maintains offices in North America, Asia, and Europe.
Please send editorial inquiries to:

Amy Munice

ALM Communications

+1-773-862-6800, (skype) ALMCommunications
###
©Copyright 1997-
, Vocus PRW Holdings, LLC.
Vocus, PRWeb, and Publicity Wire are trademarks or registered trademarks of Vocus, Inc. or Vocus PRW Holdings, LLC.
Related Tech Press Releases
Safely Scan and Repair Registry Problems











Handan, China (PRWEB) July 26, 2006
Eusing Software announces the release of Eusing Free Registry Cleaner 1.1, a free registry repair software to safely scan and fix registry problems.
Eusing Free Registry Cleaner is a free registry repair software that allows you to safely clean and repair registry problems with a few simple mouse clicks.
The Windows Registry is a crucial part of your PC's operation system.Problems with the Windows Registry are a common cause of Windows crashes and error messages.Registry problems can occur for many reasons, including references left behind after uninstallation; incorrect removal of software; missing or corrupt hardware drivers; or orphaned start-up programs.This will significantly increase the Registry size and slow down your computer, because Windows will need more time to load, search, and read data from the Registry.
Eusing Free Registry Cleaner will scans your Windows registry for invalid or obsolete information and provide a list of the errors found.After fixing the invalid entries, your system will be more stable and run faster.For maximum safety, Eusing Free Registry Cleaner will make a backup of the repaired entries.You will be able to restore any changes made using the software by choosing Restore registry backup.
Eusing Software products are free of spyware and adware.
System Requirements
Eusing Free Registry Cleaner will run under Windows 95, 98, Me, NT4, 2000, 2003, and XP on a 486 PC or greater. The program requires 8 MB of RAM and 10 MB of disk space.
Price and Availability
Eusing Free Registry Cleaner is available now. It is a freeware product. It is available from the Eusing Software web site at:http://www.eusing.com/download/EFRCSetup.exe.
Screen shot
http://www.eusing.com/Images/Registry_Cleaner/MainInterface.jpg
Eusing Software, based in Handan, China, produces high-quality software products for the Windows operating system.
###
©Copyright 1997-
, Vocus PRW Holdings, LLC.
Vocus, PRWeb, and Publicity Wire are trademarks or registered trademarks of Vocus, Inc. or Vocus PRW Holdings, LLC.
New 4 Axis Receiver Solves Industrial Alignment Problems











Peabody, MA (PRWEB) July 15, 2009
Pinpoint Laser Systems® is announcing a new four axis Microgage Receiver that provides useful alignment information for evaluating and correcting machinery alignment problems. The new 4D Microgage Receiver measures two linear axes X and Y and their two angular components yaw and pitch. The two linear axes show how well machinery is aligned along a common centerline and the angular readouts show if parallelism problems are present. The new 4D Microgage Receiver is ideal for aligning lathes, turning centers, spindles as well as moving linear slides, rams and pistons, injection molding machinery, moving mechanical sub-assemblies and more. A compact, digital display provides precise linear and angular readings and is easy and intuitive to use.
4D Receiver in useThe method of operation is simple - a narrow laser beam provides a measuring reference line and the 4D Microgage Receiver measures where this laser line lands on an internal detector and determines the position of a machine or sub-assembly relative to this laser reference beam. This receiver will operate over distances of 100 feet or more and deliver a measuring precision of 0.0005 inch and 0.005 degrees; ideal for demanding industrial alignment applications. The Laser Microgage system along with this new 4D Microgage Receiver puts precise measuring and alignment capability right into the hands of plant engineers and manufacturing personnel so that they can monitor and optimize their own production machinery and equipment.
Since 1992, Pinpoint has offered a broad line of easy-to-use products that incorporate lasers, optics, electronics, and solidly built mechanical features. Customers use the tool for both routine and complex measuring and alignment tasks. Pinpoint's measuring equipment is actively used in the aerospace industry, machine ships, paper and textile mills, shipbuilding facilities, extrusion plants, and electronic assembly facilities to name a few. Pinpoint has also worked closely with many manufacturers to develop specialized alignment systems for robotic applications, medical scanning devices and numerous other applications.
For additional information on any of our Microgage products or editorial material, please contact Pinpoint Laser Systems at 800-757-5383 or visit our website at http://www.pinlaser.com.
###
©Copyright 1997-
, Vocus PRW Holdings, LLC.
Vocus, PRWeb, and Publicity Wire are trademarks or registered trademarks of Vocus, Inc. or Vocus PRW Holdings, LLC.
Related Ram Press Releases
Phoenix, AZ (PRWEB) October 20, 2008
For a limited time, the experienced consultants at RAM Financial Services are offering FREE 30 minute financial coaching consultations over the phone. These advisors can help clients determine their very best plan of action and help them attack debt fast.
"Most people that are in debt are never informed of all the resources that are out there to get them back on track. We know and understand all of these programs, and we pride ourselves in helping each client individually get debt free," says Travis Collins, one of the Managing Partners at RAM Financial Services. "Many of our clients have been victims of misleading ads by companies claiming that they can reduce their debt by 50% or more. We inform people of all of their options and help them make an informed decision on the best plan of action for their unique situation."
RAM Financial Services is a financial consulting firm for those people who need it most. They advise clients on how to navigate through difficult financial situations. They have coached thousands of clients on how to avoid bankruptcy, pay off debts, qualify for insurance, secure loans, and save more money.
For those hundreds of thousands of people that are concerned about their financial situation, now is the time to call RAM Financial Services. The 30 minute coaching session is free for a limited time only. And ask about their Debt to Prosperity™ program that is one of the best systems in the entire country for getting rid of your debt fast.
Callers can reach a friendly consultant at RAM Financial Services by calling their toll free number at 866-RAM-2122. You can also check out their website at www.CalltheRam.com.
RAM Financial Services

"When You're in a Jam … Call the RAM"
###