Killeen, TX (PRWEB) July 09, 2013
Proactive Communications, Inc., a Texas-based integrated communications provider, today announced that it was awarded a contract from the Texas Department of Information Resources (DIR) to provide end-to-end Emergency Preparedness hardware, software and network services under the Texas Department of Information Resources (DIR) Cooperative Contracts Program.
The products and services under Contract DIR-SDD-2147, which range from Proactives Integrated pCom


Tinley Park, Illinois (PRWEB) May 31, 2012
Graphicsland, Inc., is always thinking of new ways to better serve their customers. To do just that, they have developed Graphicsland Proactive Tracking. This software solution will enable Graphicsland customer service reps to actively monitor all outbound FedEx shipments to their customers. In addition to tracking shipments, this application also detects potential transit problems such as bad weather, missed planes, or mechanical failures.
Each package stops at certain distribution centers along the way to its delivery. This Proactive Tracking application monitors each arrival and departure of every package at these distribution centers, and if a package hasnt reached one of these specified locations on time, the system will alert Graphicsland personnel. While FedEx and UPS provide tracking tools, late deliveries are usually only reported at the end of the day. Using this new proactive approach, Graphicsland is notified at the earliest time possible that a package may be delayed, allowing time for the customer to be contacted and notified.
On-time delivery is important to many companies, and Graphicsland is no exception. Graphicsland prints scientific research posters through their MakeSigns.com web site. Sometimes, many months of research is summarized in these posters in order for the researcher to present his/her work. The timely delivery of these posters is critical, as researchers travel to national conferences to display their research. If you find out at the end of the day that the poster wont arrive, its sometimes too late to produce another poster. With Proactive Tracking Graphicsland has been able to work miracles by reprinting a poster and shipping it for morning delivery at a different location, such as the conference center or a hotel. In these cases, Graphicsland will usually re-print and re-ship a new poster at absolutely no cost to the customer - even if Graphicsland will not be reimbursed by FedEx for the delay, such as in the case of inclement weather. According to Jerry Feil, Graphicslands President, Its a significant cost to reprint and reship an order for a MakeSigns.com customer, but we consider it an investment in goodwill. Customers cant get over the wow factor of what we do for them. Theyll tell everyone at the conference about their positive experience with MakeSigns.com.
Graphicsland also understands that delays arent the only issue that shipments can run into. Sometimes incorrect addresses can be the culprit. Graphicsland understands, and their customer service reps manually verify each address for every order against a database containing all addresses in the US. Whether it is an incorrect zip code or a missing number in an address, they are usually able to catch it before the package even ships. If it gets past their database, Graphicsland Proactive Tracking will provide a report on all shipments that had an incorrect address. This allows Graphicsland customer service reps to appropriately adjust the address so future orders will be shipped to the correct location.
The Proactive Tracking application was developed exclusively for use by Graphicslands customer support for their MakeSigns.com, MakeStickers.com, and MakePins.com customer. The application is not available for sale to other entities at this time.
Graphicsland, Inc. is a privately held corporation based in Tinley Park, IL that specializes in custom printing solutions. The companys expertise is in graphic design, digital printing and custom software development.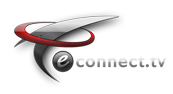 Las Vegas, Nevada (PRWEB) January 23, 2012
Today eConnect.tv announced the availability of new versions of POS Connect and Casino Connect, which include the added dashboard functionality featured in the latest Windows 8 innovations by Microsoft. The dashboard leverages touch screen friendly tiling built into its next version of the Windows 8 Operating System. The new OS is one of the most highly anticipated in years as it takes the best features from Windows and adds a better graphical user experience to the platform.
Chief Architect, Jeremiah Morrill designed the new interface for eConnect. In 2011 Mr. Morrill was awarded the coveted Microsoft MVP for Client Application Development. Mr. Morrill will be attending the Microsoft MVP Summit in Redmond, Washington at the end of February.
We are so happy to release this version of our software, commented Travis Whidden, eConnects Chief Technology Officer. Jeremiah has been such an asset for us. The delivery of this new dashboard function is going to streamline the end user experience allowing the business operator to see real-time information and drill down with the touch of the finger.
eConnect empowers Casinos, Restaurants, Retail Stores and Banks with the ability to proactively monitor live transactional information synchronized with surveillance video. This gives business operators mission critical reports with the dynamic ability to see all visual aspects along with every keystroke from the transactional source systems. eConnect offers their products as both local installations and cloud based, hosted solutions.
For custom solutions, eConnects eStream Analytics interfaces to any digital 3rd party system enabling businesses to deploy Proactive Video Intelligence which is far more valuable than data alone.
eConnect interfaces to electronic casino games and slot systems, which can be seen in this video demonstration:

http://www.econnect.tv/dragonbaccaratdemo.html
As a free download see eConnects Dragon Baccarat game for the iPhone: http://itunes.apple.com/gb/app/dragon-baccarat/id463309728?mt=8
Additional Information:
See eConnect at ICE Gaming Jan 24th-26th in Stand L1-449

http://www.totallygaming.com/event/ice-totally-gaming-2012/exhibitor/econnect
About eConnect:

eConnect is the industry leader in Retail Loss Prevention, Fraud Detection and Live Streaming Business Intelligence. eConnect integrates with all major Gaming, Point of Sale, NVR based surveillance systems, and ATMs providing information critical to business efficiency and profitability. eConnects product suite consists of POS Connect, Casino Connect, ATM Connect and eStream Analytics. eConnect is partnered with many of the top leaders in POS, Retail, Gaming and Surveillance. The eConnect system can be installed locally on clients property or can be hosted remotely in the cloud to minimize infrastructure requirements. See eConnect at the World Game Protection Show in Las Vegas from Feb. 27th-29th.
Learn more about eConnect in this video

http://www.econnect.tv/index.php/video
# # #
Related Graphic Press Releases
XenCare Software Introduces Their Proactive Security-ware "XenCare SoftLock 2.0"












Redmond, WA (PRWEB) September 2, 2008
XenCare Software today announced the launch of their flagship product XenCare SoftLock 2.0 to provide the Windows users simpler yet powerful proactive security solution to deal with threats yet to be identified.
XenCare SoftLock is a lightweight and powerful protection for Windows computers. It is a virtual lock system which, when turned on, thwarts all suspicious activities no matter who tried to do it: a normal program or a threat (virus, spy ware, Malware, Adware) from inside user's computer or over the network. It prevents programs from automatically making another program (or itself) start automatically when Windows starts. XenCare SoftLock protects creation, deletion, copying and modification of some sensitive types of files (.exe, .dll and .com .sys etc) and thus stops unknown threats spread through malicious program. It breaks the trend of using threat definition databases and periodic updates by conventional security products.
This virtual lock system is superior to other similar products in terms of both ease of usage and low CPU overhead. We can use the analogy of a house to represent a user's computer system. There are lots of advanced electronic security systems with complex features and closed-circuit cameras with streaming live view on a website so that user can even monitor the cc-view of her house from anywhere. But nothing replaces the faithful lock at the main entrance of the house. Similarly there is a number of such computer System Protection software in the market which is very rich in features and truly effective if the user is smart enough. But they are not without pitfalls. They can be heavyweight with high CPU and I/O consumption or advanced user interface that makes an average user confused to set up the optimal settings.
Again, XenCare SoftLock is not an antivirus. Using the house analogy, the contrast between an antivirus product and XenCare SoftLock will be more evident. Basically, antivirus is something like getting a big wanted list of all bad guys from all law enforcement agency, and putting a guard inside your house telling him kick out anyone to get in my house from that list, no need to add lock on your front door. Whereas, XenCare don't depend on the correctness of the list or effectiveness of the guard, rather than lock the front door, and unlock it when needed. XenCare SoftLock brings the conventional wisdom back into play that "prevention is better than cure" -- prevent the threat before it can infect your system.
SoftLock keeps its constant eyes on what is going on inside your Windows computer, even inside the most restricted areas of Windows kernel. It monitors access requests to program files like executables (.exe and .com), Dynamically Linked Libraries (.dll), drivers and some other. Whenever any program tries to create or modify any binary file on your computer, XenCare SoftLock will freeze it and notify you. You can always unlock the system, install new program and lock the system again. XenCare SoftLock 2.0 supports 32 bit Windows environments of Windows XP and Windows Vista. To get a trial or a complete version of XenCare SoftLock visit http://www.XenCare.com/site/product_softlock.php.
"Future security solutions for 21st century should protect system from threats that hasn't been identified yet. XenCare SoftLock is just a step forward to that direction," stated Shafiqul Khalid, founder and Chief technology officer of XenCare Software.
About XenCare Software:

XenCare Software is a Redmond, WA, USA based privately held software security solution provider with an offshore development site in Dhaka, Bangladesh. Founded by former Microsoft employees in 2008, XenCare Software is committed to providing proactive security solutions for the users who are threatened by the current sophisticated, targeted and financially driven threats to computer security. XenCare Software builds its solution for the future using few patent pending technologies to provide proactive protection. For detail information, visit http://www.XenCare.com/, email: info @ XenCare.com.
CONTACT:

ATM Shafiqul Khalid

Chief Technology Officer

XenCare Software

17446 NE 28th ST

Redmond, WA 98052

Tel: 425-445-7157

E-mail: atmkhalid @ XenCare.com

http://www.xencare.com
###
©Copyright 1997-
, Vocus PRW Holdings, LLC.
Vocus, PRWeb, and Publicity Wire are trademarks or registered trademarks of Vocus, Inc. or Vocus PRW Holdings, LLC.
Stuttgart, Germany (PRWEB) February 25, 2008
Intergral announces the immediate release of FusionReactor™ 3.0, the leading server monitor for Adobe's ColdFusion server and LiveCycle Data Services as well as all other popular J2EE servers. FusionReactor 3.0 introduces over 150 new features and improvements, ranging from enhanced crash protection capability, new detailed metrics and 'rich' real-time graphs. This feature packed release takes server monitoring to new levels of discovery, visualization and protection.
FusionReactor's feature rich toolset has two main areas of focus, the first is "issue isolation and identification" -- which involves the "discovery" and "visualization" of what is happening on your server. FusionReactor provides visually rich metric information, such as current running requests, DB query details, memory and CPU usage, to let developers easily and quickly isolate and fix application runtime issues. The second area is about "maintaining service levels" in production environments i.e. to "protect" server stability and maintain application availability using FusionReactor's unattended monitoring and server self healing capabilities.
New features in FusionReactor 3.0 include:

AIR Enterprise Dashboard -- delivers a rich internet client which seamlessly integrates onto your desktop to give you immediate notification of server status changes.
Resource graphs -- take the guesswork out of resource configuration by delivering a detailed insight into how many resources your server really needs. Resulting in more predictable infrastructure costs and optimized system performance.
Self Healing Scripts -- maintain high availability by using the new scripting features to automatically restart problem server instances or issue alerts using custom email messages.
System Metrics -- show the current status of request activity, JDBC requests, memory and CPU usage -- all rendered in a set of interchangeable real-time graph components and designed to let users quickly 'focus in' on issue hot-spots.
"Being successful in the server monitoring space is all about reliability, accuracy and non-intrusion and this is where FusionReactor excels," said David Tattersall, CEO of Intergral. "The new FusionReactor 3.0 release provides unbeatable ROI by allowing developers to isolate and solve more issues before going to production and by maintaining ongoing service levels and application up-time in production environments."
Read about FusionReactor, see a live demo and download an evaluation copy today at www.fusion-reactor.com.
About Intergral GmbH

Since the '90s, Intergral has been providing innovative products, software solutions and IT Services to thousands of customers across the globe. Intergral's product range covers essential development and support extensions to Adobe's ColdFusion product line as well as Enterprise scale web solutions in the information management space. For more information on Fusion products, please visit http://www.fusion-reactor.com.
# # #
More Cpu Press Releases
Proactive Training Solutions Launches Its New Interactive Online Sales Training Platform, ADAPT VT












Scottsdale, AZ (PRWEB) September 14, 2009
For the past few decades, the most common means for training automotive sales staff has been on or off-site seminars / conferences. One disadvantage with this method has been the drop in productivity during those times as the sales staff attends the event (usually during business hours). The other is that although these seminars might pump up the sales staff, because the training is not continual in nature, the return on investment for the dealer may not be optimal.
While there is still a place and benefit to these methods, Proactive Training Solutions has recently introduced another option for dealers through its ADAPT VT Online Interactive Platform. ADAPT VT is an online and interactive comprehensive sales training platform for automotive dealerships. Topics include Telephone Training, Sales Training, BDC Training, Management Training, and Internet Training.
Many salespeople are at home in the showroom, but feel ill at ease on the phone. ADAPT VT provides staff with a game plan that they feel confident in and are confident in executing to capitalize on every opportunity, whether inbound or outbound. Successful training requires the repeated application of learned skills. With ADAPT VT, training is available 24/7 so that the dealership sales and management staff can train in increments during downtime or when most convenient. Additionally, with interactive exercises and comprehensive testing, salespeople can also practice with virtual customers and be held accountable for their training by management.
Lastly, ADAPT VT is a lifesaver for dealership sales managers. Regardless of turnover within the sales staff, new hires can train on ADAPT VT from day one, freeing up the managers to close deals, manage salesperson activity, and use their time wisely.
To learn more about ADAPT VT, visit http://www.proactivetrainingsolutions.com
About Proactive Training Solutions:
Proactive Training Solutions was founded in 1991 by Alan Ram, who is recognized by many in the automotive industry as the best at increasing individual and dealership productivity through effective utilization of the telephone, Internet, and client base management. Through the years, Proactive Training Solutions has worked with several leading manufacturers, as well as tens of thousands of salespeople and managers. They have also worked with some of the nation's premier dealer groups, including the Penske Auto Group, Future Auto Group, and Staluppi Organization.
Contact:

Alan Ram, President

866-996-4665

http://www.proactivetrainingsolutions.com
# # #
©Copyright 1997-2010, Vocus PRW Holdings, LLC.
Vocus, PRWeb and Publicity Wire are trademarks or registered trademarks of Vocus, Inc. or Vocus PRW Holdings, LLC.
More Ram Press Releases
Proactive Training Solutions Has Been Chosen as a Preferred Partner on the New NADA University Online Learning Hub for Dealer Members














Scottsdale, AZ (PRWEB) January 29, 2010
Alan Ram has been chosen as a Preferred Partner on the all new NADA University. This selection was based upon Proactive Training Solutions outstanding reputation along with Alan's standing as an industry leader in telephone, activity management, BDC, internet, and sales training.
Proactive Training Solutions has worked with some of the premier dealer groups in the United States including the Penske Auto Group, Staluppi Organization, Kendall Auto Group, Future Auto Group and Sewell Auto Dealers. Alan and his company have also conducted training for nine Toyota regions throughout the country and are currently being featured and promoted by the new Chrysler Academy.
The launch of the NADA University and its Learning Hub will take place at NADA's Annual Convention in Orlando, Florida, February 13-15, 2010. Individuals and Dealers interested in automotive sales training, automotive telephone training, and increasing dealership sales, will find a convenient one-source format, combining both online and classroom-based solutions.
"NADA University and its Learning Hub platform bring dealers the best in the industry for high-quality content and state-of-the-art training, all in one place," said NADA Dealer Operations Committee Chairman Bill Underriner. "It gives you all you need – and a lot more -- to improve business performance across the board."
"Access to the industry's top trainers and high-quality information would be invaluable in any market conditions, but it can be an absolute 'game-changer' in today's extraordinarily tight environment," he added.
"As a dealer group or individual dealership, your management and sales staff must have a game plan that they embrace and believe in for capitalizing on each and every opportunity to do business daily. This program was developed by a car person for car people. It is easy to understand, a lot of fun to use and provides instant results," says Alan Ram.
Proactive Training Solutions, founded in 1991 by Alan Ram, provides dealerships, dealer groups, manufacturers and individual users with the following: Automotive Sales Training, Automotive Telephone Training, Automotive Management Training, Automotive BDC Training, and Automotive Internet Training.
To learn more about Proactive Training Solutions, visit http://www.proactivetrainingsolutions.com.
Contact:

Alan Ram

President

866-996-4665

info(at)proactivetrainingsolutions(dot)com
###
©Copyright 1997-2010, Vocus PRW Holdings, LLC.
Vocus, PRWeb and Publicity Wire are trademarks or registered trademarks of Vocus, Inc. or Vocus PRW Holdings, LLC.
Proactive Training Solutions Partners with Callbright to Provide Automotive Sales Training and Call Monitoring Solutions for Dealerships













Scottsdale, AZ (PRWEB) October 4, 2010
Proactive Training Solutions is the industry leader in internet based automotive sales training and automotive sales telephone training while Callbright is recognized as one of the premier call management solution providers.
Proactive Training Solutions is also featured as a partner providing online automotive sales training on the all new NADA University. The NADA's curriculum is required for certification for all Chrysler Group dealers in 2010. Callbright has strong ties with leading auto industry companies such as Lexus, Mercedes-Benz, FordDirect, Vehix and Sonic.
Alan Ram, president of Proactive Training Solutions said this when asked about the new partnership: "For us this partnership with Callbright is something that we've been pursuing for a long time. I've obviously been exposed through my dealer clients to every solution that's offered in the automotive industry and I've always thought that Callbright offered the absolute best technology and ease of use regarding call monitoring and management for dealerships."
"They help identify the problem with their product while we help fix it with our complete suite of automotive telephone training as well as dealership sales and management training products."
Dealers that bundle products from both companies will be offered substantial discounts as part of the affiliation.
Proactive Training Solutions was founded in 1991 by Alan Ram, who is recognized in the automotive industry as the best at increasing individual and dealership productivity through use of his internet based automotive sales training.
To learn more about Proactive Training Solutions, visit http://www.proactivetrainingsolutions.com
Contact: Alan Ram

President

866-996-4665

info(at)proactivetrainingsolutions(dot)com

alan(at)proactivetrainingsolutions(dot)com
# # #








Attachments
















©Copyright 1997-2010, Vocus PRW Holdings, LLC.
Vocus, PRWeb and Publicity Wire are trademarks or registered trademarks of Vocus, Inc. or Vocus PRW Holdings, LLC.
Related Ram Press Releases
(PRWEB) August 5, 2005
The OASIS team, form INRIA-University of Nice Sophia Antipolis-CNRS I3S announced the calculation of N-Queens for N=25, setting a new world record in grid computation.
The number of solutions is: 2,207,893,435,808,352
The nQueens problem consists in placing n queens on a nxn chessboard with that no queens are enable to capture each others.
Thanks to the ObjectWeb ProActive library, the computation was achieved in Peer-To-Peer mode (P2P), just using the spare CPU cycles of INRIA desktop machines. As such , the computing platform was highly heterogeneous: Linux, Windows, various JVMs, PII to Xeon bi-pro from 450 Mhz to 3.2 GHz, etc.
The total duration time was slightly over 6 months (4444h 54m 52s 854), starting October 8th until June 11th, using the spare CPU cycles of about 260 machines. The cumulated computing time was over 50 years: 53 years 2 days 16 hours 27 minutes 1 seconds 117 ms!
More information about Proactive and ObjectWeb is available at:
http://proactive.objectweb.org


http://www.objectweb.org
###
More Cpu Press Releases