Dallas, Texas (PRWEB) August 07, 2013
idcloak has published a new article Track IP address protection which suggests ways that internet users may protect themselves against new forms of web-based threats, including hacking, corporate tracking, cyber stalking and cyber theft.
The article groups the dangers into two threat levels, giving separate advice for each. In the section of the article What High and Low Level Computer Security Risks do you Face? examples are given of what constitutes a high or low level threat.
Ask any security expert and they will tell you that threat is measured by the likelihood of harm against the degree of expected damage if it does happen, says Robin Welles, lead web researcher at idcloak and author of the article. So, low level threats can either belong to a high probability of minor harm, such as corporations tracking your activity in order to build marketing profiles, or a low probability of major harm, such as hackers placing spyware on compromised websites.
Asked what kinds of threats constitute a high level threat, Welles explains, The primary definer of a high-level threat is that its motivated and targeted towards an individual. When this happens, there is a much greater risk of significant damage being done. We are talking coordinated hacking, focused surveillance and experienced cyberstalking.
The third and fourth sections of the article offer a suite of suggestions which can be used for protection in the face of low and high level threats. Clearly it is quite reductive to give one set of advice for a series of different threats, but when you realize that many of these threats employ the same tricks, such as IP tracking, it becomes possible to give security advice that is relevant to multiple contexts.
In addition to the many third-party protection services recommended, idcloak introduces its own VPN, an advanced IP address privacy tool that protects against third-party tracking.
idcloak Technologies is due to launch its own anonymous VPN service next month.
Find More Computer Press Releases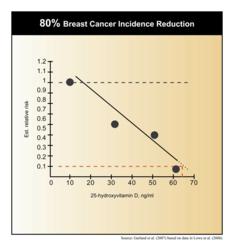 Encinitas, CA (PRWEB) October 03, 2012
GrassrootsHealth focus is on prevention of breast cancer, not early detection. Our aim is to engage women in the primary prevention of breast cancer by getting their vitamin D serum levels tested and then getting that level to the 40-60 ng/ml (100-150 nmol/L) range, says Carole Baggerly, director of GrassrootsHealth.
According to Dr. Cedric F. Garland of the Moores Cancer Center and the UCSD School of Medicine:
This will potentially be the most important action ever conducted toward prevention of breast cancer. The more women who participate in this study, the greater the chance that we will defeat breast cancer within our lifetimes.
Women across the world are invited to enroll in a 5-year Breast Cancer Prevention Study initiated by GrassrootsHealth. To be eligible to enroll, women must be at least 60 years of age and have no current cancer. A free vitamin D home test kit will be provided for the first 1000 women to enroll. The study aims to fully demonstrate health outcomes of vitamin D serum levels in the range of 40-60 ng/ml (100-150 nmol/L) and will examine the occurrence of breast cancer among a population of women 60 and over who achieve and maintain a targeted vitamin D serum level in the bloodstream. In addition to breast cancer prevention, short-term effects of vitamin D such as hypertension, falls, colds and flu will also be tracked. More information can be found at http://www.grassrootshealth.net.
Funding for this enrollment is being actively solicited by GrassrootsHealth. Participants as well as other sponsors are encouraged to make a donation of at least $ 75 to help cover the costs of this step in the project. The total funding goal for this cycle is $ 150,000. Everyone can donate at http://www.razoo.com/story/Prevent-Breast-Cancer.
We are expecting to find individuals and organizations who can help us meet our target of $ 300,000 per year. This will cover the participation of 1000 women for two vitamin D screenings per year and the analysis of the information. We have been funded entirely by private individuals and private organizations. Currently, both Bio-Tech Pharmacal and the Vitamin D Society are helping fund D*action Community Breast Cancer Prevention Projects in Northwest Arkansas and Canada respectively.
There is a large group of people who are ready for action to prevent breast cancer. We sincerely hope that those people will help by donating directly to this effort to demonstrate how we can do primary prevention, not early detection. Ive had breast cancer. I dont want anyone else to get it! says Carole Baggerly, director of GrassrootsHealth.


Newport Beach, CA (PRWEB) March 06, 2012
GTB Technologies, the Data Loss Prevention Company, announced that world-wide donations of GTB Technologies Inc's, eDiscovery Tools are currently underway to Non-Profit Cancer Centers. Due to the success of last year's donation event, GTB has decided to expand the program. Now GTB Customers, Partners & Business Associates can make a donation of GTB's eDiscovery tool to a Non-Profit Healthcare organization of their choice.
The GTB Donation program is in memory of Leslie Cohen Tully, a sister of one of GTB Technologies founders. Leslie was diagnosed with Stage II cancer in the Spring of 2002, who unfortunately, after a brutal fight, succumbed to the disease March 8, 2006; just a few days shy of her 48th birthday.
"Leslie had always been the first to lend a hand to various worthy charities including Cancer Research and Treatment, both before and during her struggle with the disease." says GTB co founder, Wendy Cohen, "We have seen firsthand that our donations help Cancer Centers avoid heavy fines and damaging publicity while achieving compliance and maintaining patient privacy. Now these organizations are able to spend valuable funds on research and patient care."
All eDiscovery donations include a perpetual license to the GTB eDiscovery tool, free training, free support as well as maintenance upgrades. To request a donation of the eDiscovery tool please Click Here
About GTB Technologies Inc:

With offices worldwide, GTB Technologies Inc. has re-invented the enterprise extrusion / data leak prevention marketplace, like no other; bringing a broad set of influential innovations such as solving the known market limitation of false positive rates.
Unlike others, GTB customers are comfortable moving into enforcement mode quite quickly. This is due to an innovative, unique differentiator in its DLP design. Based on a Content-Aware Reverse Firewall, GTB DLP is the only Data Leak Prevention solution which can block Real-Time, with unsurpassed accuracy, on all ports & protocols; while being intuitive for administrators to operate with minimal operating expense.
GTB customers' include enterprises across the Global 1000 in sectors such as financial services, healthcare, defense contractors, power and energy, telecommunications, retail, and high-tech, as well as government agencies around the world in defense, homeland security, law enforcement, and intelligence.
GTB's Flagship product, the GTB Inspector, a content-aware reverse firewall, provides port-independent inspection covering all 65,535 ports. This technologically unsurpassed platform - provides accurate visibility and control over all content and applications in use, on the network, in real time. Some of its market distinguishing features are:

Support for all file formats
Real-Time Detection (without the need for File Cracking Tools)
100% accuracy for detecting both Personal Identifiable Information, PCI and partial file matching (on fingerprinted data)
Multi-language detection
Flexible and easy policy definition
GTB SSL Proxy - for SSL encrypted visibility (all in one product)
Scalability to outbound network bandwidth
Workflow for event remediation
Port hopping
Tunnelling Detection
SIEM integration
24/7 support
All at a fraction of the cost of any other comparable DLP solution
Enterprises with Data Loss Prevention initiatives whom have an interest in evaluating the GTB DLP / Extrusion Prevention suite can sign up for a free 30 day evaluation at

http://www.gtbtechnologies.com/support_evaluation_dlp_downloads.asp
The Evaluation comes with free Data Leak Prevention education, training plus GTB's unprecedented support, analysis and reporting.
To learn more about next generation extrusion / data loss prevention solutions, how to "Put the 'P' back into DLP" , visit http://www.gtbtechologies.com or follow us on twitter@gtbtechnologies
Find More Tech Press Releases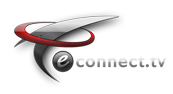 Las Vegas, Nevada (PRWEB) January 23, 2012
Today eConnect.tv announced the availability of new versions of POS Connect and Casino Connect, which include the added dashboard functionality featured in the latest Windows 8 innovations by Microsoft. The dashboard leverages touch screen friendly tiling built into its next version of the Windows 8 Operating System. The new OS is one of the most highly anticipated in years as it takes the best features from Windows and adds a better graphical user experience to the platform.
Chief Architect, Jeremiah Morrill designed the new interface for eConnect. In 2011 Mr. Morrill was awarded the coveted Microsoft MVP for Client Application Development. Mr. Morrill will be attending the Microsoft MVP Summit in Redmond, Washington at the end of February.
We are so happy to release this version of our software, commented Travis Whidden, eConnects Chief Technology Officer. Jeremiah has been such an asset for us. The delivery of this new dashboard function is going to streamline the end user experience allowing the business operator to see real-time information and drill down with the touch of the finger.
eConnect empowers Casinos, Restaurants, Retail Stores and Banks with the ability to proactively monitor live transactional information synchronized with surveillance video. This gives business operators mission critical reports with the dynamic ability to see all visual aspects along with every keystroke from the transactional source systems. eConnect offers their products as both local installations and cloud based, hosted solutions.
For custom solutions, eConnects eStream Analytics interfaces to any digital 3rd party system enabling businesses to deploy Proactive Video Intelligence which is far more valuable than data alone.
eConnect interfaces to electronic casino games and slot systems, which can be seen in this video demonstration:

http://www.econnect.tv/dragonbaccaratdemo.html
As a free download see eConnects Dragon Baccarat game for the iPhone: http://itunes.apple.com/gb/app/dragon-baccarat/id463309728?mt=8
Additional Information:
See eConnect at ICE Gaming Jan 24th-26th in Stand L1-449

http://www.totallygaming.com/event/ice-totally-gaming-2012/exhibitor/econnect
About eConnect:

eConnect is the industry leader in Retail Loss Prevention, Fraud Detection and Live Streaming Business Intelligence. eConnect integrates with all major Gaming, Point of Sale, NVR based surveillance systems, and ATMs providing information critical to business efficiency and profitability. eConnects product suite consists of POS Connect, Casino Connect, ATM Connect and eStream Analytics. eConnect is partnered with many of the top leaders in POS, Retail, Gaming and Surveillance. The eConnect system can be installed locally on clients property or can be hosted remotely in the cloud to minimize infrastructure requirements. See eConnect at the World Game Protection Show in Las Vegas from Feb. 27th-29th.
Learn more about eConnect in this video

http://www.econnect.tv/index.php/video
# # #
Related Graphic Press Releases
Return of Football Season Brings Attention to High Injury Rates and Need for Prevention













Rosemont, IL (Vocus) September 8, 2010
With fans anticipating the return of their favorite college and NFL players, thousands of young athletes also are conditioning for football programs of their own. The high-speed, full-contact plays may be an exciting aspect of the game, but also create a unique set of injuries that recent studies show are skyrocketing nationwide.
According to U.S. Consumer Product Safety Commission:


    The 2009 football season saw over 1.2 million football-related injuries;
    Such injuries resulted in more than $ 2.8 billion total medical costs from treatments in hospitals, doctor's offices, and emergency rooms.
"Traumatic injuries to the knee and shoulder as well as concussions are the most common types of injuries we see on both the professional and youth levels," said orthopaedic surgeon Matthew Matava, MD, team physician for the St. Louis Rams and spokesperson for the STOP Sports Injuries campaign and the American Academy of Orthopaedic Surgeons (AAOS). "Overuse injuries, especially in the beginning of the season are another big issue with kids pushing themselves too far and too fast without proper conditioning."
The STOP Sports Injuries Campaign was launched in the spring of 2010 by a coalition of leading healthcare organizations, including the American Orthopaedic Society for Sports Medicine (AOSSM), the American Academy of Orthopaedic Surgeons (AAOS), the American Academy of Pediatrics (AAP), National Athletic Trainers' Association (NATA), National Strength and Conditioning Association, American Medical Society for Sports Medicine, Sports Physical Therapy Section and SAFE Kids USA to expose the growing epidemic of youth sports injuries related to overuse and trauma.
Because many football injuries can be prevented, the AOSSM and AAOS encourage the following easy strategies for parents, coaches and athletes:
    Have a pre-season health and wellness evaluation to determine ability to participate
    Warm-up properly with low-impact exercises like jogging that gradually increase heart rate
    Consistently incorporate strength training and stretching. A good stretch involves not going beyond the point of resistance and should be held for 10-12 seconds
    Hydrate adequately to maintain health and minimize cramps
    Play multiple positions and/or sports during the off-season to minimize overuse injuries
    Wear properly fitted protective equipment, such as a helmet, pads, shoes and mouthguard. Do not modify equipment.
    Tackle with the head up and do not lead with the helmet
    Cool-down properly to gradually lower heart rate with exercises like light jogging.
    Don't play through the pain. Speak with an orthopaedic surgeon who specializes in sports medicine or athletic trainer if you have any concerns about injuries or tips on injury prevention.
Concussions in football are another serious concern and could have long-term health and mental ramifications. "Having coaches, parents and athletes know the symptoms of a concussion, is critical and could save lives," said Matava. Concussion symptoms include:
    Balance problems
    Difficulty communicating, concentrating
    Dizziness
    Drowsiness
    Fatigue
    Feeling mentally foggy
    Headache
    Irritability
    Sleeping more than usual or not as much as usual
    Visual problems
If you recognize these symptoms in an athlete, seek treatment from a certified athletic trainer or physician immediately.
For more information on football injury treatment and prevention, visit http://www.STOPSportsInjuries.org or http://www.orthoinfo.org.
The STOP Sports Injuries campaign was initiated by the American Orthopaedic Society for Sports Medicine (AOSSM) and includes a comprehensive public outreach program focused on the importance of sports safety—specifically relating to overuse and trauma injuries. The initiative not only raises awareness and provides education on injury reduction, but also highlights how playing safe and smart can enhance and extend a child's athletic career, improve teamwork, reduce obesity rates and create a lifelong love of exercise and healthy activity. The campaign's message underscores the problems of youth overuse and trauma injuries and emphasizes the expertise of our coalition of experts, including the American Orthopaedic Society for Sports Medicine, American Academy of Orthopaedic Surgeons, American Academy of Pediatrics, National Athletic Trainers' Association, National Strength and Conditioning Association, American Medical Society for Sports Medicine. Sports Physical Therapy Section, Pediatric Orthopaedic Society of North America and SAFE Kids USA.
About the AAOS
Contact: Lisa Weisenberger

lisa(at)aossm(dot)org

847-655-8647
Lisa Meyer

lmeyer(at)aaos(dot)org

847-384-4033
###
©Copyright 1997-
, Vocus PRW Holdings, LLC.
Vocus, PRWeb, and Publicity Wire are trademarks or registered trademarks of Vocus, Inc. or Vocus PRW Holdings, LLC.
Acclaimed Computer Doctor brings Prevention, Diagnoses and Cures to Dallas Computers











Dallas, Texas (Vocus) September 16, 2009
Data Doctors Computer Services is proud to announce the opening of its newest location at 6333 East Mockingbird Lane in North East Dallas. This store is home to Data Doctor's new Computer Crash Coverage or "Quality Care" program -- the first of its kind in the country.
"Quality Care" provides affordable coverage for business and consumer computers; a low flat rate co-pay allows all computer owners to avoid expensive surprise repair charges that invariably hit everyone.
At their new Dallas store, Data Doctors offers complete computer repair, troubleshooting and data recovery services to businesses and consumers, as well as home and business networking solutions. Data Doctors' award-winning comprehensive computer repair is unique in the industry. It incorporates a personalized "whole system" approach. Data Doctors explores beneath the symptom to identify and cure the cause and to ensure that Identity Theft dangers don't infect the system. Frequently these are overlooked and continue to plague the user indefinitely. Data Doctors treats these issues in addition to the immediate problem.
For additional information or to interview Data Doctors Founder & President, Ken Colburn, please contact Lindsy Parker, 508.238.7715.
About Ken Colburn

Ken Colburn, Founder and President of Data Doctors Computer Services, combines his passions for technology, media and service. He uses every form of media to broadcast acclaimed technological knowledge and skills to people in need of information and advice.
In 1988, recognizing an emerging need to deliver technological help to the average user and to small businesses, Ken founded Data Doctors, a national computer service provider. Now, in 2009, Ken is defying the downturn and growing his business again. Data Doctors was recently awarded the W.P. Carey School of Business "Spirit of Enterprise" Award.
Ken's community service and education extend far beyond the offices he oversees. He appears weekly on CNN.com/video as a tech contributor explaining the latest issues in technology. He has been the host of the award-winning "Computer Corner" radio show on KTAR in Phoenix for over a decade, and writes a weekly computer advice column for the Tribune newspapers. Colburn was voted the Best Computer Help Radio Host in the Country by TechTV, a 24 hour national cable channel.
His ability to explain technology to the average user has made him a popular media interview, and a sought-after speaker at schools, computer clubs and national conferences. Ken has also been a featured columnist in The Business Journal, eBay magazine, and BizAZ magazine. Additionally, Ken is a certified Community College instructor, and serves on the advisory board of several technology institutions.
About Data Doctors

Data Doctors is a national computer service provider currently with 45 locations in 14 states. They specialize in serving the small-to-medium business community as well as the residential consumer market with offerings such as Service and Repair, Troubleshooting, Data Recovery, Home and Business Networking and Custom-Built Computer Systems.
http://www.datadoctors.com

http://www.twitter.com/thedatadoc
###
©Copyright 1997-
, Vocus PRW Holdings, LLC.
Vocus, PRWeb, and Publicity Wire are trademarks or registered trademarks of Vocus, Inc. or Vocus PRW Holdings, LLC.
Third Brigade CTO to Co-Host Intrusion Prevention Webcast with InfoTech Research Industry Analyst











Ottawa, ON and Reston, VA (PRWEB) September 18, 2006
What:    
Third Brigade Inc., (http://www.thirdbrigade.com) specialists in intrusion prevention software, today announced an upcoming webcast on InfoTech Talk, on "Protecting critical applications with host-based IPS", co-hosted by Third Brigade's Chief Technology Officer and a Senior Research Analyst from Info-Tech Research Group.
Who:    
Brian O'Higgins, Chief Technology Officer, Third Brigade
Ross Armstrong, Senior Research Analyst, Info-Tech Research Group
Where:     
http://www.ittshow.com/eventdetail.jsp?evntcmpnyid=28
When:    
Tuesday, September 26, 2006 - 2pm ET
Why:    
Businesses across a wide variety of industries look to protect critical web applications from attacks. A host-based intrusion prevention system (IPS) provides the best and last line of defense against attacks that exploit vulnerabilities in commercial and custom software, including web applications.
This event will discuss how to greater control operations by creating and enforcing comprehensive security policies that proactively stop damaging attacks before they impact critical data, applications and hosts.
You will learn about:
Fitting IP into the Security Infrastructure

The Vendor Push toward HIPS and delivering on IP Promises

Common Misconceptions of IPS

How host-based IPS can protect commercial & custom-built web applications

Why deep packet inspection is important to a host-based IPS

About Third Brigade Deep Security an advanced, host-based IPS
About Third Brigade
Third Brigade specializes in providing intrusion prevention systems (IPS) to health care, government, telecommunications, financial services and other organizations that need to prevent attacks that exploit vulnerabilities in commercial and custom software, including web applications. It enables you to create and enforce comprehensive security policies that proactively protect critical applications, sensitive data, and hosts, ensure regulatory compliance, and maximize the performance of your people, processes and hosts. Unlike other intrusion prevention systems, Third Brigade's is not intrusive. It has been architected from the ground-up for intrusion prevention, and is smaller, faster and simpler. Third Brigade. That's control.
For more media and analyst inquiries only, contact:
Kathryn Schwab
Media and Analyst Relations
Third Brigade, Inc.
(T) 613-599-4505 x2238
(M) 613-858-4407
###






Attachments

















©Copyright 1997-
, Vocus PRW Holdings, LLC.
Vocus, PRWeb, and Publicity Wire are trademarks or registered trademarks of Vocus, Inc. or Vocus PRW Holdings, LLC.
Xtreme Graphics Produces Cups for National Fire Prevention Educational Campaigns












Inver Grove Heights, MN (PRWEB) July 24, 2007
Xtreme Graphics, the world's leading provider of high-quality plastic in-mold decorated drinkware, is proud to announce the completion of a project for Alert-All Corporation. Beginning this month, Cappy Firedog™ and the Fire Safety Xtreme Team™ will be promoting valuable fire safety messages on vibrant cups.
"These cups make uniquely appropriate educational tools with a message that can be retained and emphasized on a daily basis" stated Larry Buck, Director of In-Mold Operations at Xtreme Graphics.
Available nationwide through Alert-All's product catalog and website, these collectible 12 oz. cups feature important fire safety instructions. They come in two designs featuring Cappy Firedog™ and Fire Safety Xtreme Team™. These cups are also fit for long-term use and are dishwasher-safe.
Since 2001, Alert-All has offered free ground shipping on fire prevention orders. The result has been a savings of over one million, six hundred thousand dollars to their fire prevention customers. "We are not in the shipping and handling business. We are here to help fire educators promote fire safety," said Ron Hanna, founder and CEO of Alert-All.
About Xtreme Graphics

Xtreme Graphics is the world's leading provider of high-quality in-mold decorated plastic drinkware. Xtreme Graphics' focus is to provide a variety of superiorly-printed drinkware and packaging products through the use of high-resolution printing processes. For more information on all of Xtreme Graphics exciting products, visit http://www.xtremegraphics.com.
About Alert-All

Alert-All Corporation is a family owned and operated business founded April 1st, 1974. The company offers fire safety education products to fire departments, county governments, companies, and corporations that sponsor and promote fire safety in their towns and communities. For more information on Alert-all, visit http://www.alertall.com.
###
©Copyright 1997-
, Vocus PRW Holdings, LLC.
Vocus, PRWeb, and Publicity Wire are trademarks or registered trademarks of Vocus, Inc. or Vocus PRW Holdings, LLC.