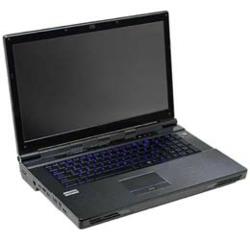 ADDISON, Ill. (PRWEB) January 10, 2013
The one major drawback to mobile technology has always been the lack of power when compared to a desktop. The good news is that 2013 is bringing in a host of excellent portable computer servers (also called mobile/portable workstations or mobile/portable desktops), such as Ace Computers cutting-edge Raptor 7, that bring excellent processing power and capabilities to mobile devices such as laptops.
These new portable servers are perfect for anyone needing powerful processing capabilities and a large system memory including researchers, architects, designers, educators---all professionals who need the performance of a desktop and the mobility of a laptop
The big advantage of going with a custom technology builder such as Ace Computers is that organizations can get exactly what they want to meet current needs along with the expandability to meet forecasted needs. This is especially important when it comes to portable servers.
Its also important to note that Ace Computers developed and built the first Raptor portable server long before much larger competitors even saw the need. Now, years later, Ace Computers is recognized as a master in the development and construction of the smartest, highest quality, most cost-effective portable servers in the business.
We developed the Raptor 7 in response to specific needs for more power and more storage in portable technology, said John Samborski, CEO of Ace Computers. But we are also looking at the overall technology trends, which include mobile solutions with compact footprints. The Raptor 7 brings a new level of enterprise-class computing out to the field and on the road.
The Raptor 7 includes the latest Intel processors, large 17.3" wide screens, multiple hard drives, TPM 1.2, an available express card slot and up to 32 GB of memory. It provides enterprise-level computing power, storage, and flexible customization options for users who need the power of a rackmount server or tower workstation in a highly portable, compact unit. Raptor 7 specifications include: