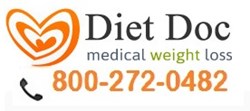 Chicago, IL (PRWEB) November 18, 2013
The professionals at Diet Doc are serious about helping everyone lose weight to improve health, longevity and quality of life. The company is consistently searching for new ways to make achieving weight loss goals simpler, more convenient and less costly for everyone in need. Utilizing Telehealth, the latest medical technology, now enables the company to reach patients in even the most remote regions of the country, delivering fast, safe and consistent weight loss directly to patients' doors. One of the first prescription diet companies to join this new revolution in healthcare, Telehealth allows patients and physicians to connect via the telephone, thus avoiding time consuming and costly visits to local weight loss clinics.
Patients who are ready to change their lives by losing unhealthy excess weight can begin simply by calling the company or logging on to the computer to complete a comprehensive, yet quite simple, medical evaluation, after which the patient will schedule an appointment, at their convenience, to speak directly with a board certified physician. This level of personal service allows the doctors to review and assess each patient's entire system and to identify any improperly performing organs or other barriers that may hinder fast weight loss, without the patient ever leaving their home. Each patient will receive a plan of action along with a complete and detailed physician report.
Qualified patients will work closely with nutritionists, who are certified and specially trained in the science of safe and fast weight loss. Diet plans will be designed that are unique to each patient's personal nutritional lifestyle and medical needs, designed to be rich in essential nutrients, helping the body to function at maximum capacity while melting pounds and inches. Because the diet plans incorporate a wide range of delicious food choices, patients find that they maintain their interest while the rapid loss of weight keeps them motivated. Each diet plan is uniquely developed with emphasis on achieving optimal weight loss with focus on safety and improved long term health and weight maintenance.
Diet Doc's prescription hormone complements the uniquely designed diet plans by sending a powerful signal to the hypothalamus to target stores of trapped fat to be released into the bloodstream and burned as the body's primary energy source. This dynamic combination turns the body into a fat burning machine with patients reporting fat melting from the body in areas that are typically the most stubborn and difficult areas to lose, such as the belly, hips, thighs and underarms.
Diet Doc offers incomparable services to dieters across the country, delivering a consistent effective medically supervised diet plan directly to patients' doors. To further add to the convenience of this revolutionized new diet plan concept, videoconferencing eliminates the need for costly, embarrassing and time consuming follow-up visits to weight loss clinics, while offering improved and easy accessibility.
The addition of Telehealth is making losing unhealthy excess weight easier than ever before. By shifting their focus to the numerous possibilities that Telehealth offers, Diet Doc has made their prescription hormone diet plans available nationwide. Diet Doc's physicians and nutritionists can reach out to a patient in any location using advanced technology, eliminating all geographical and communication barriers.
Diet Doc Contact Information:
San Diego, CA

(800) 272-0482

Weight-loss(at)Dietdoc(dot)info

http://doctorsupervisedweightloss.com/testimonials.php
Twitter: DietDoc10

Facebook: DietDocNaturalHealth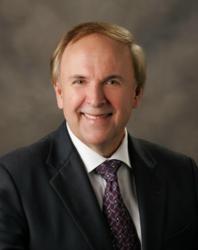 Monroe, MI (PRWEB) January 03, 2013
In light of recent reporting by the Wall Street Journal, Physicians Technology, LLC is renewing its pledge to remove one billion harmful pills from the streets. Physicians Technology hopes to reduce demand for these opioid-based painkillers and OTC pain pills using new high tech digital therapeutics that reduce inflammation and stimulate natural healing.
The flagship technology, FDA approved WilloMD iLaserX, is a digital device that uses dynamic photonic and thermal kinetic energies to relieve pain and promote healing. WilloMD uses patented sensory technology to learn and analyze the users affected joints to determine a personalized energy dosage. WilloMDs one hundred twenty-seven photonic clusters work together with its kinetic energy stations to safely and easily deliver painless relief to affected joints in as little as five minutes.
WilloMD is a drug-free treatment with a promise. Unlike prescription medications that mask pain, WilloMD provides relief and promotes healing. Physicians Technology is filling the gap between pain pills, injections and elective surgery by treating pain locally at the point of inflammation without introducing harmful toxins to the rest of the body.
With over 100 tons of OxyContin and Vicodin legally dispensed each year the United States is in a pain relief crisis. These pills are addictive, deadly and do little to fix the problem. President Obama recently observed that they are Americas most pressing addictive epidemic, commented David Sutton, Physicians Technology Chief Executive Officer.
WilloMD can be used to treat knee, shoulder, wrist, ankle, hand and neck pain as well as other joints. Your WilloMD can also be used to treat most forms of arthritis, including osteoarthritis, gout, lupus, rheumatoid arthritis, psoriatic arthritis, carpal tunnel syndrome, fibromyalgia, Osgood-Schlatter Disorder, Patello-femoral syndrome, Plica syndrome, and swollen joints from tennis elbow and general overuse.
WilloMD is currently offered as an in-home, risk free 30-day trial. The National Arthritis Foundation has approved WilloMD as an easy to use pain relief device.
About Physicans Technology, LLC and WilloMD

Developed by a dedicated team of doctors, pain researchers, and computer scientists, the WilloMD iLaserX is a drug-free solution for people who don't want to rely on pain medication. The teams research discovered bio-therapeutic technology that is safer and more gentle than existing therapeutic pain laser technology with a higher therapeutic success at a fraction of the cost of a conventional therapeutic pain laser.
Media Contact
David Sutton

Physician's Technology, LLC

734-241-5060
Related Tech Press Releases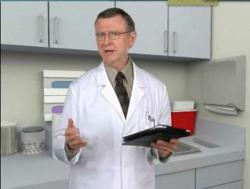 West Hempstead, New York (PRWEB) January 27, 2012
Continuing Education Company, Inc., a 501(c)(3) non-profit medical education organization introduced a new learning technology to the medical education community at the recent Alliance for Continuing Medical Education 37th Annual Conference on January 21-24 in Orlando, Florida. The technology uses highly interactive medical simulations that are presented in a series of movies to an audience of physician learners in a continuing medical education (CME) setting.
Walter Ejnes, President of Continuing Education Company revealed the new learning methodology in a presentation entitled Technology Enabled Simulation in Live CME: A Case Study of Highly Immersive Learning and its Impact on Physician Behavior.