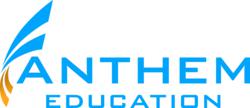 North Brunswick, New Jersey (PRWEB) May 03, 2013
Despite his complex learning disabilities and high-functioning autism, Teore is excelling in the Graphic Design and Animation program at Anthem Institutes North Brunswick campus. Teore is a gifted nature photographer and his education is helping him gain the skills and knowledge necessary to pursue his goals, which include working for National Geographic in film and photography.
Kenny sleeps, eats and drinks his program of studies, said his mother Joananne Teore. We are so grateful for Kennys incredible opportunity to attend Anthem, where not only does he have an excellent curriculum-based education, but also wonderful instructors who have enlightened him about reading social cues and enabled him to be successful by meeting his needs using assistive technology.
Through his exhibit, featuring a display of more than 20 photographs, Teores goal was to educate others about his experiences with autism, dyslexia and dysgraphia.
Kennys story is just one example of how we strive to work with each and every one of our students to help them succeed, said Maria Veglia, Executive Director at Anthem Institute in North Brunswick. We have full confidence that Kenny will successfully complete his program and look forward to helping him establish a fulfilling career.
Anthem Institutes Graphic Design and Animation diploma program gives students hands-on experience with Graphic Design Industry Standard applications. Students take courses in basic design, digital imaging and print, 3D modeling and 3D animation. They learn to use the same packages and tools as graphic design professionals, including 3D Studio Max and Adobe Master Collection Creative Suite and are introduced to standard markup/scripting languages such as HTML, PHP, CSS ActionScript and MySQL.
Taught by graphic design and web professionals, students can receive academic advising from professional education staff, which also arrange for tutoring services when needed and help organize study groups. Program graduates can compete for different kinds of entry-level positions in the graphic design field, including web designer or developer, flash animator, Photoshop specialist or multimedia designer or specialist.
Anthem Institute in North Brunswick is located at 651 US Route 1 South on the 1st floor. For more information about Anthem Education, please contact the campus locally at 855-331-7764.
Find More Graphic Press Releases
Columbus, GA (PRWEB) June 22, 2012
Varun Mehtas (India) animated short The Unknown World won the buzzgoo Inaugural Short Film Competition. Branden Stanleys (U.S.) film The Walk was runner-up.
Currently in the process of establishing his own animation studio called 'Wiz', Mr. Mehta has been making animated films that tackle social, economic, and cultural issues for several years. His advice to aspiring filmmakers, Just believe in yourself, in what you do and make. You might not have the best technical skills but the idea of your storytelling can be the most eminent ever.
In the photography competition, Sammie Saxon (U.S.) Mine won 1st prize and Christine Giddens (U.S.) Blake Shelton was runner up.
Sammie who is currently Photographer and Graphic Designer at Southern Views Magazine has been shooting for 12 years. He discovered his love for photography at age 7. I grew up really poor and couldnt afford yearbooks, so I would buy disposable cameras and make my own. It was these limitations that have driven Sammie to encourage aspiring photographers with the importance of knowing their cameras and equipment. Being poor, starting from scratch with nothing, then building my way up was the only thing that got me this far. It forced me to learn the limitations of my camera lens.
Winners were selected in three phases: popular vote to determine films moving to the second phase; a panel of judges reducing the field to the top 8 films; and popular vote determining the winners.
Short Film Winners:

Varun Mehta The Unknown World (Animation Studio)

Branden Stanley The Walk (Student)
Photography Competition:

Sammie Saxon Mine (Head Photographer and Graphic Designer Southern Views Magazine)

Christine Giddens Blake Shelton (Student)
buzzgoo is an entertainment based platform created by Orbis Systems, LLC, and is solely dedicated to give grassroots artists in the fields of filmmaking, gaming, music, art, video blogging, and writing a chance to gain global exposure by connecting them with other international artists in various contests and programs. Connect with buzzgoo online at http://www.buzzgoo.com
Orbis Systems LLC of Columbus, Georgia, is a privately held, Internet-based company established in 2010, and specializes in the development of online applications. The company creates timesaving, success-driven solutions (buzzgoo and eLibertas - educational tutorial system). For more information about Orbis, visit http://www.orbissystemsllc.com.
Contact: Timothy Porter , Orbis Systems LLC, PO Box 1266 Columbus, GA 31902 PHONE: 706.326.5402 EMAIL: tporter(at)orbissystemsllc(dot)com
Find More Graphic Press Releases
Sarasota, FL (PRWEB) May 18, 2012
Steven James Collins, a professional photographer based in San Francisco, aims to help eradicate the scourge of human trafficking and modern day slavery by raising awareness through a traveling photography exhibition that begins this Saturday, May 19, at 7 p.m. at the HourGlass Art & Wine Gallery in Rancho Cucamonga, Calif.
The Modern Day Slavery Awareness Photo Exhibit has been printed on LexJet Sunset Photo Metallic Paper, donated by LexJet to help support the goals of the project, and printed by Sam Hoffman on a Canon iPF8300, owner of LightSource San Francisco. The exhibit features 21 large iconic and luminescent images created by Collins to represent the horrors of human trafficking and slavery.
"Just as important as the content itself is the delivery medium on which it is displayed. We feel blessed to have found the LexJet Sunset Photo Metallic Paper as the medium," says Collins. "The impact is exponentially greater to our viewing audience with this product. These images reach out of the paper and grab you from the first glance. And believe me, this is not just our professional opinion; the feedback we already have received of how unique and powerful the prints are on this paper has been nothing short of remarkable. We are so exceedingly happy to have LexJet Sunset Photo Metallic Paper as the visual backbone of this vital cause."
The Modern Day Slavery Awareness Photo Exhibit will be showcased at the HourGlass Art & Wine Gallery from May 19 through June 9. From there, the exhibit plans to travel to San Francisco, Berkeley, Los Angeles, New York City and Maysville, Ky., home of the National Underground Railroad Museum. Other dates and locations are being negotiated with galleries and museums across the U.S., as well as plans to take the exhibit to international venues.
It is estimated that 10 to 30 million people are in some form of slavery (debt bondage, sex slavery, child soldiers and labor slavery); 75 percent of those in bondage are female and more than 50 percent are children. Sex trafficking is the most common form of modern slavery and is the fastest growing and second-largest existing crime worldwide.
"We were honored that Steven James Collins selected our Sunset Photo Metallic Paper to best represent this awareness-building campaign. It's important that the American public understand that the most vulnerable among us are being exploited and abused, often right under our noses," says Regan Dickinson, LexJet's marketing specialist. "Awareness leads to action so that we can work toward eradicating human trafficking for good."
The premier of the Modern Day Slavery Awareness Photo Exhibit on Saturday, May 19 at HourGlass Art & Wine will include a press preview from 3-5 p.m., a VIP cocktail hour from 6-7 p.m., presentations by activists Dr. Ken Morris and Aaron Cohen from 8-9 p.m., as well as talks by Collins and spokesperson Shannon Johnson.
"Our team's philosophy is rooted in the basic human need for the connection and love we feel for our families. For us, activism stems from rejoining families torn apart," states the Team Philosophy and Goals of the exhibition. "Once youre aware of the horrors other families are enduring, such as daughters or sons being kidnapped, raped, tortured and forced into underage sex slavery debt bondage/labor, how can we not take action?"
For more information about the traveling exhibit, how you can help, and updates on the dates and venues of future exhibitions, go to http://www.stevenjamescollins.com. For more information about LexJet, go to http://www.lexjet.com and the print provider, LightSource SanFrancisco, go to http://www.lightsource-sf.com.
LexJet is a one-stop, direct source for all kinds of equipment, materials, and software used to digitally print photographs, art and commercial graphics. Dedicated to total convenience and personal customer service, LexJet provides one-day ground delivery to most of the continental United States, telephone and on-line ordering, highly trained account specialists, free and unlimited product and technical support, and extensive educational resources.
Find More Graphic Press Releases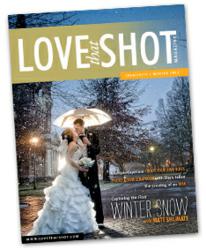 Meridian, Idaho (PRWEB) February 07, 2012
LoveThatShot.com, a website designed especially for beginner and amateur photographers who want to learn how to use their cameras and edit their photos, has announced the release of the Creativity Issue of their photography magazine, a web-based publication.
In this issue readers will discover new ways to Create [Their] Own Rules with multiple exposures, learn how to take their photos on a Fairytale Adventure using photo textures, and find inspiration from talented photographers in a new feature called The Gallery.
A feature article shares how photographer Matt Shumate captured the gorgeous photo you see on the cover; he shares his insight and more in Capturing the First Winter Snow. Join Stacy Julian of Big Picture Classes as she shares her secrets for an easy way of capturing memories with Photo Album Scrapbooks. Learn how to turn photos into dramatic black and white images in five simple steps. And this is just the tip of the iceberg!
According to Misti Tracy, Editor of Love that Shot Magazine, "Each issue will feature some of the best photographers around the globe for our readers to gain inspiration from. We cant wait for you to dig into this special Creativity Issue! Weve spent the last few months gathering ideas and trying out some pretty cool products that will surely kick your creativity into high gear. In this issue, you will find creativity, inspiration, and a whole lot of fun!"

Also included in this issue are some great reviews on products from Lensbaby, Nik Software, Kubota Image Tools, Kolo, Mod Straps, and Ella Publishing.

To celebrate the release of this issue of Love that Shot Magazine, LoveThatShot.com will be hosting a giveaway on their blog throughout the month of February. The awesome prizes up for grabs include:
Flyerstarter announces the launch of an industry-first nightclub and bar-focused stock photography agency.











(PRWEB) May 5, 2004
FlyerStarter.com is a new online portal to buy and sell graphics, photos, fonts, and complete flyer designs, geared for the busy nightclub promotions industry. It is a central hub for promoters, club owners and music agencies to quickly find a fresh design to purchase, in lieu of hiring a graphic designer to make one from scratch.
An average major-city nightclub publishes 2-3 flyers each week, with a circulation of 5000 (N.C.B. Journal Sep. 2003). Flyerstarter is a unique service that connects independent graphic designers and photographers with the promoters spending the money.
The overall global recession has hit the nightclub industry hard, with many owners downsizing in all areas, even including activities for the essential task of getting customers into their establishments. Traditional independent contractor advertising channels are disappearing as more and more owners frustrate graphic designers and ad agencies with dwindling promotions budgets.
Flyerstarter connects the people with the talent to the people with the jobs. It is a community-driven stock photography and design portal that is a location for designers who have hard drives full of graphics that have seen the light of day once (or sometimes not even), to offer their original material for sale to the global club promotions market.
"Imagine you're sitting in an event planning session in the middle of the night and your client asks for a completely fresh flyer design, due tomorrow. No sweat - browse Flyerstarter, find a great premade template, order it using our 128-bit secure credit card payment system and download it within minutes. Paste in your event logos and text and you've just saved yourself hours of work." says Sebastian Dreschler, Flyerstarter Communications Director.
Flyerstarter's catalog of files is unique. Most of the major online stock photography agencies offer material suitable for a higher bracket of the advertising industry; department store catalogs, general interest magazines, commerical websites, etc. The Flyerstarter site offers only material visually and thematically specific to the nightclub promotions industry, at prices that club owners can afford.
Says Keith Tuomi, Creative Director of Flyerstarter, "Why browse endlessly through stock photo agencies looking for one good image amongst the thousands of irrelevant average images if one excellent one does the job? On Flyerstarter.com all photos and graphics are selected, unique and non-redundant. We're not selling megabytes, we're selling quality."
Flyerstarter.com Contributors who have consigned their designs for sale on the site enjoy extended services such as private sales tracking screen which displays realtime statistics about how their files are selling. In addition, they are provided with a customized profile page which lets them further advertise their designs and business.






Attachments




©Copyright 1997-
, Vocus PRW Holdings, LLC.
Vocus, PRWeb, and Publicity Wire are trademarks or registered trademarks of Vocus, Inc. or Vocus PRW Holdings, LLC.
Nude photography workshop on ancient sites with global photo community











(PRWEB) February 10, 2004
The internationally renowned photographer Pascal Baetens and the global photography community Nikonians teach interested photographers how to improve their nude and portrait photography in Cancun, Mexico this spring.
Some 30 international, serious amateur photographers will have the chance on improving their eye-skills around pyramids, haciendas and on beaches together with the lead photographer Pascal Baetens from Belgium in Mexico this April.
"It's too cold to do this at home right now" says Bo Stahlbrandt, one of the two Nikonians founders, while suffering the crude German winter. Mexico is a land of a thousand traditions, offering a target-rich scenery and many good shooting locations for both advanced photographers as well as newcomers. With the locations and models provided, the photographers will be provided many opportunities to bring back real value and experience.
"The paradisiacal Mayan Riviera with turquoise waters, white talcum powder beaches and jungle, fantastic weather and splendid sunsets, is a must visit for any serious photographer" says the founder J. Ramón Palacios. "Add the main Mayan ruins sites at exclusive and private guided off-hours sessions and it becomes a dream destination."
A lot of interest is expected for this exclusive tour and workshop. Early-bird rebates provided throughout February. Additional information available at http://www.nikonians.org/html/workshops and via email: workshops-2004@nikonians.org
About Nikonians
With over 15,000 members from 100 countries, Nikonians is the largest Internet community for Nikon® photographers worldwide.
About Pascal Baetens
Author of several books on nude photography; "The Fragile Touch" (1999), "Allegro Sensibile" (2002), "The Art of Nude Photography" (2003) and "Heavenly Girls" (2004). His photographs and articles are known from international magazines. His work can be seen on various international exhibitions. http://www.pascalbaetens.com






Attachments




©Copyright 1997-
, Vocus PRW Holdings, LLC.
Vocus, PRWeb, and Publicity Wire are trademarks or registered trademarks of Vocus, Inc. or Vocus PRW Holdings, LLC.
More Ram Press Releases
Embassy Pro Books Sponsors 2008 CONTACT Toronto Photography Festival












Oakville, Ontario (PRWEB) May 13, 2008
Embassy Pro Books, North America's premier manufacturer of professional photo books and pro books to help professional photographers and graphic designers market their businesses and express their creativity, is very pleased to announce that they will be a sponsor of the CONTACT 2008 Toronto Photography Festival.
CONTACT is an annual month long photography festival held in Toronto for national and international photographers and is devoted to celebrating and fostering the appreciation of the art and profession of photography. The festival features amateur and professional photography from around the world. Since its inception 12 years ago, CONTACT has become the biggest photography event in the world with an audience of well over one million people viewing photography in over 200 venues across the Greater Toronto area.
Embassy Pro Books is honored to sponsor this year's CONTACT festival and views their support as a natural extension of their ongoing efforts to provide support and a creative outlet to photographers across North America. Embassy Pro Books' professional photo books enable professional photographers and graphic designers to market their work to prospective clients in a way that lets the images tell a compelling story. Photographers and graphic artists have complete control of the look, layout, text, and appearance of the photo book so that they may express the scope of their creativity and showcase their talent to their clients.
These professional photo books not only help photographers and graphic artists market and grow their businesses; they also help them create memorable keepsakes for their clients that capture their weddings and other significant events in their lives. This allows them to give their clients a unique opportunity to provide input in the creation and look of their pro book and enhances the professional's prestige and marketing opportunities in their communities.
Anyone interested in learning more about using Embassy Pro Book's professional photo books to grow their business and express their creativity can visit the Embassy Pro Books website at http://www.embassyprobooks.com or call 888-243-8189. To learn more about the 2008 CONTACT Toronto Photography Festival, visit: http://www.contactphoto.com.
MEDIA CONTACT

Bryan Payne

Embassy Digital

888-243-8189

bpayne @ embassyprobooks.com
# # #








Attachments

















©Copyright 1997-
, Vocus PRW Holdings, LLC.
Vocus, PRWeb, and Publicity Wire are trademarks or registered trademarks of Vocus, Inc. or Vocus PRW Holdings, LLC.
Related Graphic Press Releases
A2Z Keywording Launches Keyword Perfect™ 2.0 Image Tagging Studio to Ensure Photography Professionals Are Never at a Loss for Words













Tivoli, NY (PRWEB) October 18, 2010
A2Z Keywording, specialists in the practice of professional image keywording, today announced the launch of Keyword Perfect™ 2.0, a highly efficient sales tool that enables photographers, stock photo agencies, archivists and other imaging professionals to tag their photo libraries using a comprehensive dictionary of searchable keywords, ensuring that their images are as accessible as possible to potential buyers. First developed as the in-house engine around A2Z Keywording's successful keywording service, Keyword Perfect is now available to pro photographers as a means to quickly input relevant tags and, with a minimum of keystrokes, generate dozens of associated keywords that make their work more likely to be identified by stock agencies and other image buyers.
Attendees of the PhotoPlus Expo (Oct. 28-30, 2010, New York) are invited to visit the A2K Keywording booth (#177) to view demonstrations of Keyword Perfect and obtain trial versions of the software.
With an easily mastered user interface running on top of a powerful platform that includes A2Z Keywording's proprietary keyword dictionary and thesaurus, Keyword Perfect imports digital images into its workspace and displays them in a convenient filmstrip pane. Users can then keyword each image by selecting any number of pre-defined and/or user-generated tags, representing not only the image's physical contents, but also its less tangible elements such as time of day, photo style, concept, emotion and activity. The keyword engine then reads each assigned tag and adds a number of logically associated keywords, eliminating significant input time while ensuring that the images are thoroughly and accurately identifiable to discerning image buyers.
"After all the time, effort, and emotion that goes into creating great images, properly editing them and preparing them for the market, photographers still need to ensure that their images will be seen by potential buyers, regardless of how broad or specific a search those buyers might conduct," said Alexander Zane, president of A2Z Keywording. "The only way to ensure maximum success is to tag each image comprehensively, but no photographer wants to spend precious hours manually keywording or fumbling with a dictionary and thesaurus. With Keyword Perfect, we took the system we used to produce accurate keyword matrices for as many as 200,000 images per year and made it available to everyone. We're confident that the results will be a true revelation to both veteran photographers and those new to image tagging."    
As more photographers make their work available to image buyers and additional content floods the marketplace, it is absolutely vital to properly keyword images to ensure they are searchable by the most appropriate audience. To increase the accuracy of Keyword Perfect, A2Z Keywording developed a powerful set of automated checks that guide users through a structured review of their work to catch oversights or inconsistencies. This feature, comprising more than 300 individual checks, helps avoid the human errors that are common in manual keywording. And since Keyword Perfect manages keywords in a central dictionary and reviews all work in a structured process, it delivers an unsurpassed level of consistency.
"A2Z Keywording has long provided a critical service to stock houses like ours by keywording large batches of images quickly and accurately, and I admit that I've been somewhat envious of their capabilities in the past," said Monika Mosch, managing director of the stock agency goZOOMA. "With Keyword Perfect, anyone who relies on high keyword quality can achieve professional results in less than half the time it would take to input manually. The software is powerful, yet easy to work with; clearly A2Z Keywording has honed this product to meet the specific requirements of both photographers and image consumers who search through large volumes of stock images."
Pricing, Availability and System Requirements
Starting today, Keyword Perfect is available for purchase at http://www.keywordperfect.com at a list price of $ 249.00. A special introductory launch price of $ 199.00 is available through Dec. 31, 2010 and a free trial version is available.
-- PC Requirements: Windows XP, Windows Vista recommends utilizing a quad-core processor. Minimum 2 GB RAM, recommended 3 GB.
--Apple Requirements: Intel Macintosh 2.5 GHz dual core CPU with 2GB minimum RAM (4GB is recommended) running Mac OS 10.5.x (Leopard).
--Minimum 15-inch monitor.
About A2Z Keywording
A2Z Keywording are specialists in the practice of professional image keywording, having created keywording databases for stock photography agencies and publishing companies for more than a decade. With the release of Keyword Perfect 2.0 in 2010, A2Z Keywording has expanded its presence in the stock photo industry by offering individual users the same comprehensive and efficient keywording engine that has driven its business for more than 15 years.
Using a proven methodology, A2Z Keywording's service and technology transcribe virtually every detail of a given image - not just its personal subject and object, but the unique emotions, concepts and photographic styles that give the image its character and make it stand out in a crowded marketplace. Companies who have worked with A2Z Keywording include Meredith Publishing; Reader's Digest; Images.com; Direct Stock; Hemera Inc.; American Showcase; Solus Images; Corbis; The Metropolitan Museum of Art; and Chelsea House Publishers.
For more information, visit http://www.a2zkeywording.com and http://www.keywordperfect.com.
###








Attachments
















©Copyright 1997-2010, Vocus PRW Holdings, LLC.
Vocus, PRWeb and Publicity Wire are trademarks or registered trademarks of Vocus, Inc. or Vocus PRW Holdings, LLC.