Great Neck, NY (PRWEB) January 14, 2014
The North Shore-LIJ Health System announced today that it completed the last phase of a $ 50 million, three-year project to upgrade its diagnostic imaging systems. The final phase cost $ 12 million and included installing 15 computed tomography (CT) scanners at its healthcare facilities in the metropolitan area to reduce patients' exposure to radiation and provide the highest quality imaging.
CT technology is a critical tool for diagnosis and early detection of cancers, cardiac disease, neurological problems, trauma, inflammation and other conditions.
Last June, North Shore-LIJ announced at a news conference its purchase of 15 GE low dose CT scanners for 10 of its facilities on Long Island and in New York City. This initiative was part of the first, $ 50 million step in an on-going effort by the health system to replace or update all of its conventional diagnostic imaging systems through quality initiatives designed to assure cutting edge technological capabilities while also assuring patient safety. In addition to the equipment, North Shore-LIJ also installed system-wide monitoring software, which tracks radiation exposure by CT, creating a database that monitors levels of emission and helps radiologists adjust their practices based on the latest clinical evidence.
"North Shore-LIJ is one of the first health systems in the country to replace or upgrade all of its diagnostic imaging equipment to reduce patients' risks to radiation exposure," said Michael J. Dowling, president and chief executive officer of North Shore-LIJ. "This initiative is a significant investment in our commitment to move beyond treating illness but also to protect public health."
The Joint Commission, the nation's top hospital and healthcare accrediting organization, issued a sentinel alert about the long-term radiation risks of diagnostic imaging in 2011. Jason Naidich, MD, chairman of radiology at North Shore-LIJ, said the health system was already planning its major project to upgrade its CTs and radiology equipment when the report made national news.
"North Shore-LIJ has a comprehensive radiology safety program across its hospitals and outpatient imaging facilities," Dr. Naidich said. "Our radiology physicians, technologists, and physicists are specifically trained in radiation safety and are committed to limiting patients' exposure to the lowest dose necessary to make the proper diagnosis.
"We offer low-dose CT imaging in every community the health system serves and all of our emergency departments are equipped with the most-up-to-date, low-dose CT scanners," Dr. Naidich said. "This is important for everyone, but especially for children and young adults who may be more susceptible to harm from radiation exposure over time."
"When used appropriately, CT is a safe tool that can save lives. At North Shore – LIJ, our patients can be confident that we are using this innovative technology to make their imaging procedures even safer."
For more information about North Shore-LIJ Imaging, call 1-855-377-3456.
Find More Computer Press Releases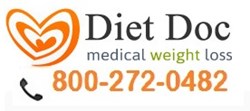 Chicago, IL (PRWEB) November 18, 2013
The professionals at Diet Doc are serious about helping everyone lose weight to improve health, longevity and quality of life. The company is consistently searching for new ways to make achieving weight loss goals simpler, more convenient and less costly for everyone in need. Utilizing Telehealth, the latest medical technology, now enables the company to reach patients in even the most remote regions of the country, delivering fast, safe and consistent weight loss directly to patients' doors. One of the first prescription diet companies to join this new revolution in healthcare, Telehealth allows patients and physicians to connect via the telephone, thus avoiding time consuming and costly visits to local weight loss clinics.
Patients who are ready to change their lives by losing unhealthy excess weight can begin simply by calling the company or logging on to the computer to complete a comprehensive, yet quite simple, medical evaluation, after which the patient will schedule an appointment, at their convenience, to speak directly with a board certified physician. This level of personal service allows the doctors to review and assess each patient's entire system and to identify any improperly performing organs or other barriers that may hinder fast weight loss, without the patient ever leaving their home. Each patient will receive a plan of action along with a complete and detailed physician report.
Qualified patients will work closely with nutritionists, who are certified and specially trained in the science of safe and fast weight loss. Diet plans will be designed that are unique to each patient's personal nutritional lifestyle and medical needs, designed to be rich in essential nutrients, helping the body to function at maximum capacity while melting pounds and inches. Because the diet plans incorporate a wide range of delicious food choices, patients find that they maintain their interest while the rapid loss of weight keeps them motivated. Each diet plan is uniquely developed with emphasis on achieving optimal weight loss with focus on safety and improved long term health and weight maintenance.
Diet Doc's prescription hormone complements the uniquely designed diet plans by sending a powerful signal to the hypothalamus to target stores of trapped fat to be released into the bloodstream and burned as the body's primary energy source. This dynamic combination turns the body into a fat burning machine with patients reporting fat melting from the body in areas that are typically the most stubborn and difficult areas to lose, such as the belly, hips, thighs and underarms.
Diet Doc offers incomparable services to dieters across the country, delivering a consistent effective medically supervised diet plan directly to patients' doors. To further add to the convenience of this revolutionized new diet plan concept, videoconferencing eliminates the need for costly, embarrassing and time consuming follow-up visits to weight loss clinics, while offering improved and easy accessibility.
The addition of Telehealth is making losing unhealthy excess weight easier than ever before. By shifting their focus to the numerous possibilities that Telehealth offers, Diet Doc has made their prescription hormone diet plans available nationwide. Diet Doc's physicians and nutritionists can reach out to a patient in any location using advanced technology, eliminating all geographical and communication barriers.
Diet Doc Contact Information:
San Diego, CA

(800) 272-0482

Weight-loss(at)Dietdoc(dot)info

http://doctorsupervisedweightloss.com/testimonials.php
Twitter: DietDoc10

Facebook: DietDocNaturalHealth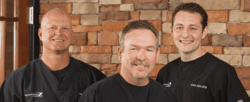 Fort Worth, TX (PRWEB) December 29, 2012
Fort Worth Dental's Dr. Terry M. Zang, Dr. Arthur J. Mund, and Dr. Justin Mund provide patients with the solutions they are looking for to get straighter teeth. When a patient desires a discreet method for straightening teeth, the Invisalign procedure is often the dental procedure of choice. The dentist can offer the treatment to patients of practically any age who wish to forego the traditional metal braces. The process requires customized plastic trays that are worn daily and adjusted and replaced regularly.
Most people are not born with teeth that will remain perfectly straight throughout their lives. While many people choose the traditional metal braces, the Invisalign procedure gives patients another option for getting straight teeth. The plastic aligner trays are very discreet and many people do not even notice when someone is wearing them.
The Invisalign dental procedure begins by having the dentist or an assistant take x-rays and impressions of the teeth. From them, a three dimensional model is created on the computer and is used to determine a treatment plan for the patient. A set of clear plastic aligner trays is molded to fit the patient's teeth. The trays are designed to be worn night and day, but can easily be removed when the patients eats or needs to clean their teeth and the trays.
Every two weeks the patient returns for a new set of dental trays. These trays have been tweaked slightly from the previous set to help gently guide the teeth into the proper position. The patient meets with the dentist every six to eight weeks to make sure that the teeth are moving according to plan and to make any adjustments that are necessary. The entire treatment often takes about a year to complete, and should be overseen by a trained Invisalign dentist. More information on the procedure can be found by visiting http://www.fortworthdental.com.
Fort Worth Dental is a general practice offering patients personalized dental care for Fort Worth, TX. Dr. Terry M. Zang, Dr. Arthur J. Mund and Dr. Justin Mund are all dedicated to their dental practice, which offers the recent FDA cleared laser procedure for gum disease and periodontal treatment. Focused on preventative, restorative and cosmetic dentistry, they each have unique attributes for the practice. To learn more about Fort Worth Dental and their dental services visit their website at http://www.fortworthdental.com.

(PRWEB) June 21, 2012
Parker Waichman LLP, a national law firm dedicated to protecting victims from defective drugs and medical devices, is notifying the public about a recent discovery concerning Fresenius Medical Care and two dialysis products, GranuFlo and NaturaLyte. According to the New York Times, GranuFlo and NaturaLyte are associated with elevated bicarbonate levels, a problem that is linked to a six-fold increased risk for cardiopulmonary arrest. http://www.nytimes.com/2012/06/15/health/fda-investigates-fresenius-for-failure-to-warn-of-risk.html
According to an internal memo dated November 4th 2011, 941 hemodialysis patients experienced cardiac arrest from 667 Fresenius facilities in 2010. The company conducted an analysis of these patients, comparing them to over 80,000 other dialysis patients in the same center. Overall, the data indicated that excess bicarbonate, or alkalosis, significantly increased the risk of heart problems in hemodialysis patients. graphics8.nytimes.com/packages/pdf/business/fresenius-memo.pdf
GranuFlo and NaturaLyte are powder and liquid dialysis products, respectively. They both contain acetate, but GranuFlo contributes twice as much as NaturaLyte. The liver rapidly metabolizes acetate to the alkaline substance bicarbonate, which is used in dialysis to counteract the acidity that can build up in the blood. But according to the New York Times, these products contain more acetate than its competitors, and thus results in more bicarbonate in the body. These excess bicarbonate levels increase the risk for heart attack, according to the memo.
While Fresenius alerted its own physicians and medical directors about the issue, it did not notify the public or the U.S. Food and Drug Administration (FDA) about the findings until the agency received an anonymous copy of the memo and inquired about it. When Dr. Franklin W. Maddux, chief medical officer of Fresenius North America, was questioned about the companys lack of action, he said that it was not in a condition for general consumption, according to the New York Times. When the company did inform its customers in late March, the issued letter did not mention the 941 patients who had suffered cardiac arrest, nor did it include other statistics highlighted in the memo. fmcna.com/fmcna/idcplg?IdcService=GET_FILE&allowInterrupt=1&RevisionSelectionMethod=LatestReleased&Rendition=Primary&dDocName=PDF_300045654
Here we have a textbook example of a company trying to minimize the dissemination of information outside of its walls, says Matthew McCauley, attorney at Parker Waichman LLP. Fresenius clearly chose not to advise its outside customers about these documented cardiac risks and that is reprehensible conduct.
The issue has prompted an FDA probe to determine whether or not their failure to warn violated federal regulations. According to Law360, the investigation may even come to encompass the entire company. Last month, the FDA issued a Safety Communication warning about alkali dosing errors for products like GranuFlo and NaturaLyte in hemodialysis patients. massdevice.com/news/leaked-fresenius-memo-spurs-fda-probe-legal-news; law360.com/lifesciences/articles/350581/fda-probe-could-grow-to-encompass-fresenius-empire;fda.gov/Safety/MedWatch/SafetyInformation/SafetyAlertsforHumanMedicalProducts/ucm305630.htm
Parker Waichman LLP offers free lawsuit consultations to victims of Fresenius GranuFlo and NaturaLyte side effects. If you or a loved one experienced sudden cardiac arrest or sudden heart attack following dialysis with GranuFlo or NaturaLyte, please visit the firm's GranuFlo and NaturaLyte injury page at yourlawyer.com.
Free case evaluations are also available by calling 1 800 LAW INFO (1-800-529-4636).

For more information regarding Fresenius GranuFlo and NaturaLyte lawsuits and Parker Waichman LLP, please visit: yourlawyer.com or call 1-800-LAW-INFO (1-800-529-4636).
Contact: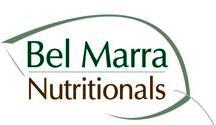 Toronto, ON (PRWEB) August 11, 2012
Bel Marra Health, well known for offering high-quality, specially formulated vitamins and nutritional supplements, supports a recent medical report that shows dementia patients are much more likely to have emotional deterioration.
The report, published in the journal Dementia and Geriatric Cognitive Disorders, says a certain proportion of patients with dementia are more prone to develop depression, based on specific characteristics of the frontal lobe of their brain. The investigators of this study wanted to determine if there was a relationship between certain regions of the brain and the risk of developing depression among patients with dementia.
This study involved the participation of approximately 77 elderly individuals who have been positively diagnosed with mild dementia. These individuals were interviewed and examined for various neuropsychological features.
To screen for depression, the study participants were assessed using the standard depression scale (Montgomery-Asberg). In addition, these individuals also underwent magnetic resonance imaging (MRI) to determine the volume of a specific region of the brain, namely the white matter. It should be understood that the brain consists of two major components, the gray and the white matter. The gray matter serves as the processing centers or computers of the brain, whereas the white matter connects the various processing centers of the brain, allowing the smooth transmission of signals to elicit an action, idea, or simple keep a memory.
The study revealed that elderly subjects with dementia and larger white matter volumes showed a greater severity in their level of depression, as compared to those with dementia but without depression. The results of the study also showed that the elderly subjects suffering from forgetfulness and presented larger white matter volumes carried higher scores according to the depression rating scale. The severity of their depression also worsened upon follow-up after several years.
This recent study has directly shown that the brain plays a direct influence on the development of depression, especially when certain regions of the brain are affected. In the case of elderly individuals with dementia, the volume of the white matter of the brain served as an indication of depression. Coupling the symptoms of depression and dementia may thus indicate a more serious situation, as shown by the occurrence of two mental health conditions.
Spokesperson for Bel Marra Health Dr. Victor Marchione says, Aging is usually associated with the occurrence of forgetfulness, which is often considered as a highly common feature among elderly individuals. When an elderly loved one is observed to develop forgetfulness, family members often extend additional supervision and monitoring of the elderly, to ensure that the individual does not lose important items or forget to perform his or her daily tasks.
The recent study involving MRI examination of the brain to establish the relationship between forgetfulness and depression has directly shown that the biological condition of an aging body, especially that of the brain, may hasten the development of depression.
CEO of Bel Marra Health Jim Chiang says, The occurrence of depression in an elderly who is struggling with forgetfulness may be a more serious condition, requiring extensive monitoring and assistance to prevent accidents and to improve an elderly persons quality of life."
(SOURCE: Dementia and Geriatric Cognitive Disorders White Matter Hyperintensities and the Course of Depressive Symptoms in Elderly People with Mild Dementia, March 31, 2012)
Bel Marra Health, as the distributor of Smart Pill, offers high-quality vitamins and nutritional supplements in formulations designed to address specific health concerns. All ingredients are backed with scientific evidence. Every product is tested for safety, quality, and purity at every stage of the manufacturing process. Furthermore, Bel Marra Health products are produced only in Health Canada approved facilities, going that extra mile to ensure our health conscious customers are getting top quality products. For more information on Bel Marra Nutritionals visit http://www.belmarrahealth.com or call 1-866-531-0466.
Bel Marra Nutritionals, Inc.

100-7000 Pine Valley

Woodbridge, ON L4L 4Y8

pr(at)belmarrahealth(dot)com

866-531-0466

http://www.belmarrahealth.com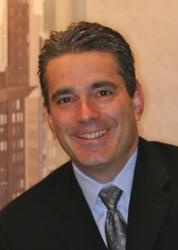 Chicago, IL (PRWEB) July 05, 2012
Perfect teeth, although coveted by millions across the nation, are an attribute that few people can attain without a little cosmetic dentistry work. Fillings, dental crowns and veneers are found in most peoples mouths. Research shows that in the next 10 years, 1.2 billion of these fillings will need to be completely replaced. Dr. Michael Marcus is using the innovative Chairside Economical Restorations Esthetic Ceramic to make fixing a cavity or a bad tooth a one-time event that lasts about as long as a regular appointment.
Normally, a visit to the dentist will result in a follow-up appointment due to the discovery of cavities or other problems that will need to be taken care. This involves taking more time out of the patients schedule and a possible, extra cost for the procedure, gas money, etc. Now, with the advanced techniques involved with CEREC, that may no longer be the case.
CEREC is not all that new to the field of cosmetic dentistry, but Marcus Dental Practice makes it something worth experiencing. With the help of specialized tools and machinery, an optical impression of the teeth in need of fillings or dental crowns is taken and processed. Because there is no need for a mold made of goop that you bite into, this image of your teeth is then converted by 3D software to create a virtual model on the computer screen.
Using a separate milling machine found on-site, Dr. Marcus designs the appropriate restoration to exactly fit your needs. This is then created out of a ceramic block that matches the shade of your tooth--all within one appointment, lasting perhaps 10-20 minutes. After a good polish, the needed dental crowns or restoration is securely bonded to the tooth of the patient, with a guarantee that a return trip will not be necessary.
For the dentists and staff at Marcus Dental Practice, cosmetic dentistry has never been easier, more accurate, and effective for their patients. Using CEREC has proven to be fast and economical for both dentist and patient, and the results are reported as overwhelmingly positive.
Marcus Dental Practice is a dental office providing patients personalized dental care and implant dentistry for Chicago, Illinois for over 50 years. As a father-son team, David and Michael Marcus strive to continue their dental education and are both members of the American Dental Association. They aim to provide dentistry in all dimensions as part of one percent of dental professionals providing the most recent FDA cleared laser procedure for gum disease and periodontal treatment. To learn more about Marcus Dental Practice and their dental services visit their website at http://www.marcuslaserdentistry.com and call (312) 241-1328.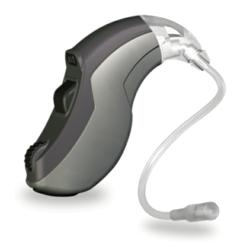 Johnson City, TN (PRWEB) February 22, 2012
* Clik provides instant fit capability without cables or computers, and without having to learn any new and complicated software. Instead, everything needed to program the hearing aid is on board the processor. A hearing aid stethoscope is the only tool necessary, other than a finger, to cycle through available algorithms that are embedded in Cliks unique digital processor core.