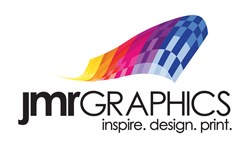 Central Islip, NY (PRWEB) October 09, 2013
Nationwide truck wraps manufacturer, JMR Graphics, comments on MacArthur Airport's efforts to revitalize their indoor and advertising efforts.
According to an October 7th, 2013 article published by Aviation Pros titled "Departure Media Airport Advertising Takes Flight at MacArthur Long Island Airport", MacArthur Airport, located in central Suffolk County on Long Island, is working to "revive the airport's indoor and outdoor advertising network by introducing competitively priced, state-of-the-art technology, spectacular wall wraps, floor exhibit displays for boats and automobiles, and large-format graphics to entertain and inform passengers." All of these displays will provide "added value" for not only the airport but for the local brands they each promote, such as vineyards, small businesses, tourist information and cultural organizations.
Approximately one million Long Island passengers and visitors utilize MacArthur's services on a yearly basis, making it a gold mine for local advertisers looking for large-scale exposure to relevant audiences. Some ways brands and companies can advertise will be through TV ads displayed on digital monitors throughout the airport, spaces for large-format graphics and decals, or sponsorships for a children's play area and a recharge/relax station.
TJ Pannell, a representative of JMR Graphics, a nationwide truck wraps manufacturer, sees this partnership as a win-win situation for not only MacArthur airport itself but for the local Long Island economy as well. "For the first time in this airport's history, local brands and companies will be able to advertise their services to the most relevant of audiences at low-costs," says Pannell. "Businesses will be provided with the most effective opportunities to advertise; large-format wall and window graphics and digital ads displayed on monitor screens. This partnership will be beneficial all involved."
JMR Graphics is an award winning Nationwide 3M Certified Manufacturer of Graphics for over a quarter of a century. We specialize in branding companies through Fleet Graphics, Vehicle Wraps, Architectural Wall Graphics, Promotional Window Clings, Floor Graphics, Event Signage and much more. We offer a variety of 3M Graphics Films, which are specially designed for most surfaces that require a changeable, short and long-term application. Our exceptional "Turn Key Service" is backed with a 3M MCS Warranty to give you peace of mind when you need optimum performance for the intended life of your graphics. With our state-of-the-art, cutting-edge facility we inspire our clients by providing creative design, custom-printed graphics and handle a network of nationwide installers. JMR Graphics provides expert capabilities and capacities needed to meet any graphic challenge.