Nashville, TN (PRWEB) October 23, 2013
redpepper, a Nashville-based, award-winning advertising agency, is proud to announce their October 23-24 participation in CreateAthon 2013, a 24-hour, marketing blitz during which creative agencies, professional organizations, and universities provide pro-bono marketing services to under-funded local non-profits. This is redpepper's seventh year participating in the national event, and thus far the company has contributed more than $ 650,000 in work to various non-profits through the program.
redpepper is one of fourteen agencies in North America that is hosting their own CreateAthon as part of Pro-Bono week that kicked off on October 20, 2013. This year redpepper, who has offices in both Nashville and Atlanta, will be working to create social change in both local communities by partnering with Nashville's St. Luke's Community House, Hands on Nashville, The Tennessee Respite Coalition and Atlanta's Kate's Club.
"It's caffeine-fueled insanity. And I couldn't think of a more fulfilling way to give back to our community," says Tim McMullen founder and executive creative director at redpepper. "We pull an all-nighter to create anything from brand identity packages and social media plans to videos and t-shirt designs for underdog nonprofits so that they can continue to tell their story effectively and serve more people in need."
Since its inception in 1998 led by a single ad agency, Riggs Partners, CreateAthon has grown exponentially with 81 participating agencies that hold events in their respective markets. The effort has impacted more than 1,275 nonprofits, delivering more than 3,100 projects valued at more than $ 15 million.
About redpepper:

Ad agency by day, invention lab by night, redpepper is an award-winning integrated marketing agency with offices in Atlanta and Nashville. They have achieved a 10-year run of growth in clients, revenues, and profits, and have been recognized as one of the 5000 fastest growing companies in the country by Inc. Magazine for five years running. Partners Tim McMullen and Dave McMullen achieved the equivalent of a marketing double play with back-to-back Agency Marketer of the Year Awards (Atlanta 2009 and Nashville 2010). redpepper's creative work has been recognized with more than three dozen national and regional industry awards. The agency has also received global coverage for their marketing innovation in a variety of outlets from CNN and 60 Minutes to TechCrunch and Slate. To learn more, please visit http://www.redpepperland.com.
Find More Tech Press Releases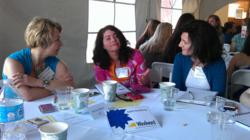 Boulder, Colorado (PRWEB) June 18, 2013
Windward, the expert in reporting, document generation and business intelligence software, has returned from a successful appearance at the third annual Colorado Technology Association's Women in Tech Conference. The Women in Tech Conference, which took place this year June 7, 2013, in Littleton, Colo., is a full-day professional growth conference for women working in a variety of technical careers.
Windward sponsored a round table discussion that facilitated the exchange of ideas around a variety of topics such as setting goals, increasing productivity at work, and blending a career with a personal life. Meanwhile, CEO Shirley Clawson headed a nearby table where she led conversations and speed mentoring sessions.
In addition, among the roughly 400 attendees were VP of Marketing Lisa Harris, Sales Executive Audrey McGlothlin, Marketing Manager Annette Grotz, programming interns Sarah Scheffler and Wendy Brooks, and two friends of the Windward community: Stephanie Wanek of the NCWIT Entrepreneurial Alliance and Karen Frame of Makeena, Inc.
"Certainly the most important message that I took out of the conference is that there is a wonderful network of women out there supporting each other in the tech industry," said Scheffler. "Ive been fortunate thus far in my life to work and go to school at places where my gender isnt important in the eyes of my coworkers. However, thats definitely not true everywhere, or even most places. There are sadly few women in technical fields and its wonderful that we have this network to call on for support and mentoring."
Participation in the Women in Tech Conference is part of the Windward STEP (Science, Technology, Engineering and Programming) program, one of Windward's community outreach enterprises. Windward's summer internship program provides opportunities for college students to expand their knowledge through events such as this.
"What struck me the most were the speakers talking about relationships in the workplace, but the information was really applicable in a much broader sense," said Brooks. "The way you interact with people is really important, and the speakers called us out on the fact that we were only thinking and not always doing. I found that very motivational, and have since began to not only consider how I think about and interact with others, but to make changes and act on them."
For more information, please contact marketing(at)windward(dot)net.
About Windward
Windward delivers powerful reporting, document generation and business intelligence solutions for OEM or enterprise use. Businesses worldwide create custom reports better, faster with data intelligence made easy. Windward has been delighting customers technical and non since 2004. windward.net
Find More Tech Press Releases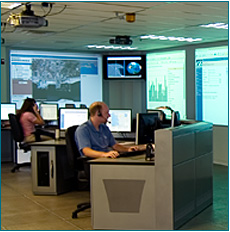 Portsmouth, NH (PRWEB) November 15, 2012
Global Relief Technologies (GRT) participated in the 66th Annual Conference of the Southeastern Association of Wildlife Agencies (SEAFWA) with Verizon Wireless in Hot Springs, Arkansas from October 7-10, 2012. Attending as part of the Verizon Wireless Booth at the 66th Annual SEAFWA Conference Global Relief Technologies (GRT) displayed and conducted demonstrations of Rapid Data Management System (RDMS) which is GRTs propriety Advanced Mobile Field-Data Collection & Analysis Solution which has proven to deliver a 30-50% increase in field workers productivity upon successful implementation and utilization.
Josh Bresette, Senior Vice President of Global Relief Technologies (GRT), was excited to have participated in the 66th Annual SEAFWA Conference stating, The GRT Team attending the 66th Annual SEAFWA Conference found the event extremely rewarding. Verizon Wireless, our highly valued strategic business, offerd GRT the opportunity to develop initial relationships with key decision makers for many Fish & Wildlife State Agencies. The SEAFWA Conference also allowed GRT to further our understanding and knowledge of the business process workflow in the field for these Agencies which is critical to the future success of our advanced mobile field-data collection and analysis solution called Rapid Data Management System (RDMS). We are excited to participate in SEAFWAs annual conference next year and all those going forward, especially given the fact we recently completed a very successful RDMS Pilot Program with the Texas Department of Parks & Wildlife.
The Southeastern Association of Fish and Wildlife Agencies (SEAFWA) is an organization whose members are the state agencies with primary responsibility for management and protection of the fish and wildlife resources in 15 states, Puerto Rico and the United States Virgin Islands. Member states are Alabama, Arkansas, Florida, Georgia, Kentucky, Louisiana, Mississippi, Missouri, North Carolina, Oklahoma, South Carolina, Tennessee, Texas, Virginia, and West Virginia. The Directors of the Association meet semi-annually, in the spring and fall.
The Southeastern Association of Fish and Wildlife Agencies (SEAFWA) conducts an annual conference each fall to provide a forum for presentation of information and exchange of ideas regarding the management and protection of fish and wildlife resources throughout the nation but with emphasis on the southeast. Representatives from state and federal agencies, citizen's organizations, universities, and private wildlife research groups present their latest findings relative to resource management, both through scientific research and actual case histories. Fisheries and wildlife scientists present peer reviewed papers at their respective sessions, agency enforcement personnel exchange information on tactics and mutual problems, agency attorneys discuss the latest developments in wildlife law and other pertinent legal issues, and information and education personnel address relative communication, marketing and public relations matters. The conference provides a well balanced exchange of ideas and information of significant benefit to the conservation community in its efforts to manage fish and wildlife resources.
Global Relief Technologies (GRT) Rapid Data Management System (RDMS) is a flexible and adaptable Enterprise Mobile Field-Data Collection and Analysis Solution that provides the ability for field personnel (mobile workforces) to quickly and accurately collect, transfer, share, access, manage, and analyze key operational field-data and business information. Rapid Data Management System (RDMS) is comprised of the RDMS Collect software application running on any hand held mobile device and the RDMS Cloud Management & Collaboration Center accessible from any mobile device or through a secure web browser.
Rapid Data Management System (RDMS) by GRT features include an easy-to-use intuitive graphical user interface, 100% real-time two-way communication, a Workflow Rules & Computation Engine which guarantees structured data validation and improved accuracy in the data collection process, complete Global Positioning System (GPS) & Geographic Information System (GIS) integrated mapping capabilities, the ability to work in a connected and/or disconnected environment, complete Mobile Device Management (MDM) capabilities, as well as the ability to be configured without difficulty to meet each users specific requirements while maintaining the highest levels of security including FIPS-140-2 and full SSL security. Furthermore, RDMS by GRT offers the necessary ability to stay connected 24/7 with the option of using Broadband Global Area Network (BGAN) Satellite Communications when wireless or other modes of connection are not available. Additional features include signature capture capability, photo/sketch reporting functionality, voice-to-text, automated PDFs, bar code scanning, RFID tracking, on-demand satellite imagery, and a complete audit trail on all data.
ABOUT GLOBAL RELIEF TECHNOLOGIES (GRT)

Global Relief Technologies (GRT) core competency is designing, developing and supporting cutting-edge Total Enterprise Mobile Field-Data Collection & Analysis Workflow Technology Solutions. GRTs proprietary Rapid Data Management System (RDMS) technology (1) is easy to use, configure, and integrate, (2) is highly secure, adaptable, and customizable, and (3) offers exceptional real-time mobile field-data collection, communication and collaboration capabilities delivered with outstanding support by GRTs Global Client Service & Support Teams 24x7 365. Since 2005, RDMS by GRT has proven to perform successfully in normal to extreme work environments all over the world, and has been utilized by the United States Navy, the United States Marine Corps (USMC), the American Red Cross as well as AIR Worldwide (AIR), the Texas Division of Emergency Management (TDEM), and Northeast Utilities. GRT is a Verizon Wireless Business Solution Alliance Partner, a Motorola Solutions Provider Gold Level, a member of the AT&T Industry and Mobility Alliance Program (IMAP), and a Samsung Enterprise Alliance Partner (SEAP). Other formalized GRT strategic business partnerships include: Raytheon, GeoEye, and Vizada. Global Relief Technologies (GRT) is a member of the National Emergency Management Association (NEMA), a GSA schedule 70 contract holder, and a Texas Department of Information Resources (DIR) contract holder. For more information about Global Relief Technologies (GRT) and Rapid Data Management System (RDMS) by GRT please visit the website: http://www.GRT.com
Louisville, KY (PRWEB) May 05, 2012
Ronald McCaskill and his wife Linda launched their Spring speaking tour in early April targeting Arkansas, Tennessee, West Virginia, Indiana and Kentucky. While stopping over in Louisville, Kentucky, Ronald McCaskill and Linda served as counselors in a community event called The 99.
The 99 uses shock value to highlight poor decisions by teens and young adults. Ronald McCaskill and Linda volunteered to participate in the event because they found the objective of the event very heartwarming and important.
We are believers of change and overcoming hardships, it is important to show the young, in a gentle manner, the cause and effect of bad decision making. Sometimes you cannot survive and change, sometimes bad decisions are deadly, said Ronald McCaskill.
Ronald McCaskill plans to participate in other community events in the towns he and his wife pass through.
Whenever we enter a new town or community, we attempt to volunteer or participate in some sort of community event, it is important for us to feel a connection, and to ensure the townspeople understand the message we bring, Ronald McCaskill said.
Ronald McCaskill is a senior pastor at his Palm Beach County based church, the New Life Christian Centre. He has been preaching across the nation and world for over 20 years, yet most recently he and his wife have launched speaking tours.
More About Ronald McCaskill

Ronald McCaskill, a Florida Native, formed his church, the New Life Christian Centre in 1992, since then, he has become the churchs senior pastor. New Life Christian Centres mission is for its congregation members to love God, people and serving others. Ronald McCaskill and his wife are trained motivational speakers, they conduct speaking events for businesses, schools, community centers and faith establishments nationwide as well as abroad. The duo launch two speaking tours throughout the year, a Spring speaking tour and a Summer speaking tour.
The 99

The 99 is a walk-through theater that graphically reenacts the five leading causes of death in teenagers and young adults. Many of these deaths are influenced by drugs or alcohol and a vast majority of them can be avoided. The 99 is a state-of-the-art production designed to portray the real consequences of poor decisions that claim about 37,000 young lives every year.
Related Graphic Press Releases
Forward Systems Participates in Pittsburgh Carnegie Science Center's SciTech Spectacular











New Kensington, PA (PRWEB) October 22, 2006
Forward Systems, a southwestern Pennsylvania software and services company specializing in critical alerting and urgent notifications, announced today its participation in the Pittsburgh Carnegie Science Center SciTech Spectacular. From October 13th through October 22nd, Forward Systems will host an exhibit at the Tech Zone of the 2006 SciTech Spectacular. Forward Systems offers the SciTech attendee an opportunity to discuss technology careers, opportunities within the Pittsburgh area and the technology behind its core product, MessageCentral. Leading these discussions will be a combination of student-oriented staff as well as technical, career-oriented staff.
"As a young company, we are looking forward to exhibiting at this year's SciTech Spectacular and demonstrating to our region's youth the exciting opportunities in information technology in the Pittsburgh region," said Scott Malagari, Forward Systems' President. Keith Haugh of Forward Systems added, "It's a nice opportunity for us to give back to the community while having some fun".
In addition to the technology discussions, Forward Systems will engage visitors of all ages with a simple computer game which tests the player's knowledge of science while demonstrating the practical applications and concepts of MessageCentral.
About Forward Systems:
Forward Systems, founded in 2002, provides urgent messaging software and services to businesses nationwide. The company is headquartered in New Kensington, Pennsylvania. For more information, visit the Forward Systems Web site at http://www.forward-sys.com or contact a Forward Systems representative at (724) 226-0311.
MessageCentral™ is a trademark of Forward Systems, LLC.
###
©Copyright 1997-
, Vocus PRW Holdings, LLC.
Vocus, PRWeb, and Publicity Wire are trademarks or registered trademarks of Vocus, Inc. or Vocus PRW Holdings, LLC.
More Tech Press Releases
M-Tech Participates in the Microsoft Suite at the Burton Catalyst Conference











(PRWEB) July 15, 2005
Burton-Catalyst Conference, San Diego, California – July 13, 2005 – M-Tech Information Technology, Inc., a leading provider of identity management (IdM) solutions, today announced that it will be demonstrating its software in the Microsoft suite at the Burton Catalyst Conference.
Combined, the Microsoft Identity Integration Server 2003 (MIIS 2003) and the M-Tech IdM suite create a compelling value proposition for enterprise identity management. MIIS 2003 is the industry's leading meta directory enabling synchronization of user data among systems and applications. The M-Tech IdM suite compliments MIIS 2003 by accelerating deployment, providing additional connectors and enabling value-added features such as user provisioning workflow and access certification.    
The integration between the M-Tech IdM suite and MIIS 2003, first announced in 2003 (http://mtechit.com/news/rel_20030709.html), allowed M-Tech and Microsoft to extend the functionality of their respective identity management offerings and add value to shared customers including one of the largest HMOs in the U.S., Alcan and Royal & Sun Alliance, among others.
"Engaging with Microsoft has been a great opportunity to expand our client base," says Jamey Miles, M-Tech V.P. Business Development. "Our close, strategic partnership provides value for our customers and growth opportunities for both M-Tech and the Microsoft IAM team," adds Miles.
To learn more about the integration between the M-Tech IdM suite and MIIS 2003, please visit the Microsoft suite, 2nd Floor Betsy ABC, at the Burton-Catalyst Conference in San Diego, CA on July 13th from 6:30 PM until 9:30 PM (http://www.burtongroup.com/catalyst/).
About M-Tech Information Technology, Inc.
M-Tech is a leading provider of identity management solutions for the enterprise. The M-Tech Identity Management Suite™ combines ID-Synch® for user provisioning, P-Synch® for password management, ID-Certify® for regulatory compliance, ID-Access® for self-service resource access, ID-Telephony® for telephone password reset and ID-Discover® for account cleansing and reconciliation. Combined, this suite offers a comprehensive, integrated identity management solution for mid-sized to global enterprises. M-Tech is the only identity management software vendor to consistently prove an ROI in three to six months.
For more information on M-Tech and its products, please visit mtechIT.com or call 403.233.0740.
About MIIS2003
Microsoft Identity Integration Server (MIIS) 2003 is a centralized service that stores and integrates identity information for organizations with multiple directories. The goal of MIIS 2003 is to provide organizations with a unified view of all known identity information about users, applications, and network resources.
MIIS 2003 helps improve productivity, reduce security risk, and reduce the total cost of ownership associated with managing and integrating identity information across the enterprise.
For more information on MIIS 2003 please visit http://www.microsoft.com/windowsserversystem/miis2003/evaluation/overview/default.mspx.
M-Tech                         
Stefani Menghani                    
403.233.0740 ext 268                    
stefani_menghani@mtechIT.com    
2005 M-Tech Information Technology, Inc. All rights reserved. M-Tech, M-Tech IDM Suite, M-Tech Identity Management Suite, P-Synch, ID-Synch, ID-Access, ID-Discover, ID-Telephony, P-Synch/SSO, ID-Certify and AdMax, are trademarks or registered trademarks of M-Tech Information Technology, Inc. in the United States, Canada, and all other countries. All other marks, symbols and trademarks are the property of their respective owners.
###
©Copyright 1997-
, Vocus PRW Holdings, LLC.
Vocus, PRWeb, and Publicity Wire are trademarks or registered trademarks of Vocus, Inc. or Vocus PRW Holdings, LLC.

Clearwater, FL (Vocus) April 10, 2008
Kowabunga!® (AMEX:THK), the leading provider of interactive performance-based advertising networks and technology platforms, announced today that it will be exhibiting as a gold sponsor and hosting a lunch forum at ad:tech San Francisco, being held April 15 – 17, 2008 at the Moscone North Convention Center in San Francisco, California. The annual event provides for the opportunity to spend focused time with a quality audience of brand marketers, advertising agencies and online publishers.
On Tuesday, April 15, Kowabunga!'s chief technology officer, John Linden and Fair Isaac's chief research officer, Dr. Andrew Jennings will host a lunch forum to explore their exclusive technology alliance and how ValidClick AdExchange is closing the value-price gap in PPC (pay-per-click) advertising. The lunch forum will take place in room 134 of the Moscone Center and will run from 1:00PM-2:00PM (PST).
The ad:tech San Francisco event spans over three full days, with the exhibit hall opening at 10:00AM (PST) on Tuesday, April 15 and Wednesday, April 16. The conference will then extend into Thursday, April 17 with additional keynote speakers, panel discussions, and workshops. Kowabunga! will showcase its high profile brands including PrimaryAds, MyAP and ValidClick AdExchange in booth #5460. Members of our executive team will be available for media interviews by appointment. Please contact Tanya Boggs at 727-324-0046 ext 2170 for details.
About ad:tech

For more than ten years, ad:tech has provided media, marketing and technology professionals with the tools and techniques they need to succeed in a changing digital world. With 11 shows in 7 countries, ad:tech's globally respected roster of speakers, workshops and exhibitors continues to make it the preferred resource and destination for digital marketers everywhere. For more information about ad:tech, visit www.ad-tech.com.
About Kowabunga! Inc.:

Think Partnership Inc. is now doing business under the name "Kowabunga! Inc." and will seek formal shareholder approval to change its legal name to Kowabunga! Inc. later in 2008. Kowabunga Marketing Inc. will continue as a subsidiary, operating its affiliate network and related products.
Kowabunga! Inc. is the leading provider of interactive performance-based advertising networks and technology platforms. Kowabunga! provides a comprehensive and integrated set of scalable and cost-effective marketing solutions for both advertisers and publishers. These solutions increase customer retention and revenues through a diverse set of related marketing channels, including affiliate marketing, click-fraud-protected pay-per-click advertising, lead generation, interactive direct marketing, integrated offline advertising, campaign management, public relations, and branding. Kowabunga! also operates several direct-to-consumer services including online dating, online education, and home business opportunities. High-profile brands include ValidClick AdExchange™, MyAP™, PrimaryAds™, BabyToBee™, Second Bite® and MSA. For more information, visit www.kowabunga.com.
Contact:

Kowabunga!®

Tanya Boggs

Director of Marketing, 727-324-0046 x2170
or
ICR Inc.

Ina McGuinness, 310-954-1100
###