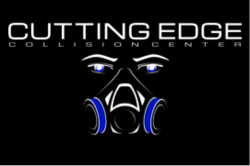 Tucson, AZ (PRWEB) May 16, 2013
Tucson auto body repair shop, Cutting Edge Collision Center, has developed a helpful guide to maintaining your automobiles paint job. Proper maintenance of a cars exterior finish can mean the difference between preserving the beauty of an automobile or leading to the need to have it repainted before its time.
The finish placed on your car after the collision damage has been repaired stands out as the most obvious feature. Painting a vehicle can be costly, so it is important to preserve the finish that is applied initially after an accident.
Gary Hagen of Cutting Edge Refinishing said, When a vehicle is repaired in our shop, it leaves with a very high quality finish. I can say with an absolute certainty that if its well taken care of, it will last for many good years. Summer is coming, and the hot summer sun does serious damage to automobile paint. If you dont take preventative measures, it will become dull, oxidized and eventually your vehicle will need to be refinished.
Cutting Edge makes the following suggestions to add years to the life and luster of an automobiles exterior finish:
Wash the Vehicle Weekly By washing regularly, using the right products and techniques, it will ensure that the vehicle remains free of contaminates and will always look its best.
Use the Proper Tools When washing a vehicle, a cotton or paint-safe microfiber wash mitt should be used. It should have a deep pile and be lint-free. It should be completely nonabrasive to the cars finish. Before washing, make sure the vehicle is in the shade and that it is cool to the touch. Amply spray the car before starting the wash in order to remove larger amounts of dirt and grit.
Use the Right Cleaner Make sure to find a cleaning product that is pH balanced and non-detergent. Detergent can strip off your cars wax finish. The cleaner should be infused with lubrication so that the washing process will not scratch. It should also contain a conditioner to preserve and maintain the shine of the vehicle. This is not only important for the finish, but for any rubber, vinyl or plastic components. Never use household cleaners, as they can strip wax away and promote oxidation. Thoroughly rinse the wash mitt in a second bucket of clean water often during the washing procedure, to remove any grit or dirt the mitt picks up.
Do Not Skip Drying In order to prevent water spots and mineral deposits, it is imperative to thoroughly dry the vehicle after washing. A 100% cotton detailing cloth or a sheepskin chamois should be used. If you are not completely confident about what to use, you can purchase paint safe drying towels that are very absorbent, lint-free and scratch-free.
Remove Foreign Materials If there is road grime, bug residue or tree sap on the surface of your car, an auto detailing clay bar should be used. It will remove contamination from the surface without abrasion or scratching. A clay bar usually comes in a kit, along with a lubricating spray that protects the paint. The area to be cleaned should be sprayed with the lubricant, and then the clay bar can be slid along the surface to pick up the foreign material. If there are heavy tar or insect deposits, you may need to use a solvent specifically for automobile surfaces.
Keep the Car Waxed The most important thing you can do to preserve the surface of your car is to keep it properly waxed. In order to achieve the most effective results, use a paint sealant. Paint sealants provide a long lasting protection that will not melt, wash off or wear away for approximately six months. Ideally, once the sealant is applied, you should follow up by using a high quality wax product over it.
Cutting Edge Refinishing is a full service auto body shop in Tucson, Arizona specializing in collision repair, custom paint (including graphics and airbrushing on autos and motorcycles), restorations, and RV body and paint repair.
Grand Rapids, Michigan (PRWEB) April 30, 2013
X-Rite, Incorporated with its wholly owned subsidiary Pantone is launching its Ci4100 countertop spectrophotometer to give retail paint and hardware stores a way to provide superior customer service in color matching, while reducing instances of mistints and improving in-store efficiencies.
X-Rite, the world's largest designer and manufacturer of color management and communication systems, designed the Ci4100 to address the needs of paint retailers for an easy-to-use, compact countertop unit that can accurately measure colors in a wide range of gloss finishes. The Ci4100's small footprint and relatively light weight makes it easy to orient in either the horizontal or vertical position to take color measurements of large or bulky items. The instrument uses a powerful 31-point color engine and Spectalon sphere to precisely define even hard-to-match colors such as dark reds, browns and greens so paint can be mixed right the first time, with few instances of mis-tints.
The Ci4100 has a number of features that give retailers a significant competitive advantage by providing exceptional customer service in color matching, while at the same time reducing time that it takes to train personnel on proper use and calibration of the instrument. The instrument connects seamlessly with the industry's leading software program for paint color matching and formulation -- X-Rite's ColorDesigner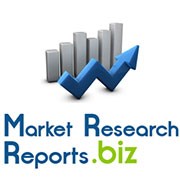 Albany, New York (PRWEB) June 07, 2013
TechNavio's analysts forecast the Paint Manufacturing industry in China to grow at a CAGR of 10.9 percent over the period 2012-2016. One of the key factors contributing to the industry growth is the increasing demand for architectural paints and coatings. The Paint Manufacturing industry in China has also been witnessing an increase in capital intensity. Moreover, the rising cost of raw materials could also pose a challenge to the industry growth.
TechNavio's report, the Paint Manufacturing industry in China 2012-2016, has been prepared based on an in-depth market analysis with input from industry experts. The report covers the Paint Manufacturing industry in China landscape and its growth prospects in the coming years. The report also includes a discussion of the key vendors operating in this market.
To read the complete report with TOC, visit: http://www.marketresearchreports.biz/analysis-details/paint-manufacturing-industry-in-china-2012-2016
The key vendors dominating this space include Akzo Nobel Coatings (China), Chugoku Marine Paints (China) Co. Ltd., DuPont China, Nippon Paint (China) Co. Ltd., and PPG Paints (China) Co. Ltd.
The other vendors mentioned in the report are Guangdong Carpoly Chemical Industry Co. Ltd., Guangzhou Pearl River Chemical Industry Group Ltd., Hempel-Hai Hong (China) Ltd., Huarun Paints Holdings Co. Ltd., and Kansai Paints (China).
Key questions answered in this report:

(PRWEB) June 03, 2013
Paint My Place App, launched with over 30,000 built-in brand name paint colors, is an innovative design tool to virtually repaint properties, without lifting a paint brush, ensuring users get it right the first time. Simply capture or upload a photo of any aspect of the property and start painting. Share, save or email the finished look with paint colors used itemised. The intuitive and responsive user interface makes Paint My Place easy and fun to use.
To ensure the success of the Paint My Place App, my team and I worked tirelessly over the past six months to deliver this outstanding product. Im delighted with the paint color quality and functionality of the App, as I am sure our users will be, states Daniel.
Whereever you are in the world, features paint brands you can access locally. Perfect for property owners, professional painters, architects, builders, interior designers and as a tool for real estate agents in selling that unsightly property.
Paint My Place fun in Scotland

Paint My Place App Demonstration
Notes for Editors
Visit our Press Room and discover editorial and social media samples, images and videos, and of course the Apps features.
About Daniel Plit
Daniel Plit is a young entrepreneur in the technology and innovation field. He holds a Bachelor of Computer Science from the University of NSW, Australia and is a Microsoft Certified Technology Specialist. He runs various businesses such as DogMatrix Technology, a business IT support and infrastructure firm as well as Custom Mobile Apps, a company specializing in mobile app development projects.