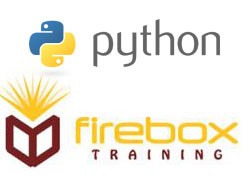 Golden, CO (PRWEB) April 19, 2013
Firebox has announced the addition of a new Python training course that will be offered in a four-day format. The course-ware being used for the new Python training course was recently completely re-engineered from the ground up. The previous version of the course-ware lacked some of the practical application aspects included in the new course. The new Introduction to Python | Fundamentals and Essentials of Python four-day course, jump starts students into action. After completing the course students will immediately be able to use Python to complete tasks in the real world.
Some of our best Python instructors also do consulting. Instructor-led online Python courses help these instructors bring recent real-world experience to the classroom, said Julie Johnson, Founder of Firebox Training.
In this four-day Python Fundamentals training course, our students get a hands-on learning experience starting with the Python programming basics of writing and running Python scripts to even more advanced Python programming features such as file operations, regular expressions, and using the extensive functionality of Python modules, said Mr. Johnson. If you are an IT professional looking to modernize the tools in your skills set, becoming a Python programmer and developer is a definite must and Firebox can help you get there.
Firebox Training is instructor-owned and instructor-operated. According to Firebox, Python and other programming instructors are well vetted - its part of why they seek out actively consulting instructors. Firebox seems to be finding success with this top-grading of instructor talent, which means only the most qualified deliver Python training. The new Introduction to Python four-day course is delivered most often as a live instructor-led public online course-the virtual classroom. Additionally, the courses are taught on-site at client locations throughout the US and world. Firebox also offers traditional classroom style IT training courses.
The upstart and growing IT training firm recently passed another milestone with their Firebox YouTube channel subscribers exceeding 1000. Firebox has also integrated many of the YouTube video training tutorials into their website blog including Python training videos like this one: http://www.fireboxtraining.com/blog/2013/04/17/python-training-how-to-install-pydev-plugin-in-eclipse/. Firebox also received some very positive feedback from recent post course student surveys, according to company sources.
'Possibly the best online training courses I have ever taken,' was a student comment we received recently, stated Shawn Johnson, Director of Operations at Firebox Training. We take our post Python training surveys seriously and make adjustments as needed.
There is a wide variety of industries using Python programming from web development, gaming and graphics firms to financial, science and business software. Clearly Python is a widely used and popular coding language today. Education and governments are also implementing operational solutions using Python.
Python programming skills are in high demand right now. In fact at the start of Q2 2013, there were more that 2000 Python programming jobs advertised on Dice.com, a leading IT employment source. There are a wide variety of employers and locations seeking to hire IT professionals with Python skills and the Introduction to Python programming course offered by Firebox Training empowers students to get past technical interviews and land a job. Python programming is also relatively easy to learn and very flexible as compared to some other code languages.
All Firebox courses, whether onsite or online are instructor-led live classes, with an hour break for lunch. The class is very hands-on, 50% lecture and 50% lab with Q&A. All courses include course-ware, live instruction and a certificate of completion.
Firebox Training is instructor-owned and instructor-operated, meaning the very structure of the training business is student-centric. Firebox instructors are also consultants that bring in real-world scenarios into the classroom environment. Firebox Training was founded in 2007 in Golden, Colorado. The owner of the company is not only the technical director, but she also delivers and creates many of our courses.
Firebox has delivered training for well known organizations including, General Dynamics, Bank of America, Comcast, NREL, Vertafore, Fidelity Investments, Micron Technologies, Time Warner, and HP, just to name a few. Instructors have traveled to client locations across the globe. Most recently, completing training in Sydney, Singapore, London, New York, Austin, Seattle and Denver.
You can learn more about practical Python here: http://wiki.Python.org/moin/OrganizationsUsingPython.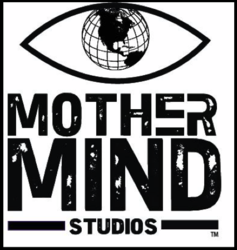 Denver, CO (PRWEB) May 28, 2012
Director/producer Dane Bernhardt, writer Cuyler Mortimore, visual artist Daniel Crosier, editor Jose Medina, director Stephen Santa Cruz, photographer/graphic artist Norman Dillon and Denver DigiFest director/producer Mike Hance - partner up to create Mother Mind Studios.
Mother Mind is a new digital media company that specializes in creating artistic and compelling marketing solutions for local businesses in Colorado, while also developing, producing, marketing, & distributing feature films. In addition Mother Mind Studios will develop and print materials such as the "Distortions Unlimited" comic book, and other projects featuring original content.
Mother Mind Studio's original feature films are in various stages of development and production. Mother Mind Studios productions are able to operate on micro budgets opting for the DIY (Do It Yourself) method.
Mother Mind Studios also offers its service for developing & producing commercial, new media, and online content for local businesses in addition to marketing.
The studio is currently marketing Stephen Santa Cruz & Joel Stangles by submitting it to film festivals around the world, and setting up free screenings to the local communities. Colfax & 15th is also being made available on DVD.
Original film projects are currently is various stages of productions. The mockumentary Isolation Man directed by Daniel Crosier & Dane Bernhardt, is currently in post-production, and will screen a rough-cut at Denver Comic Cons Filmapalooza, Saturday June 16th, at 8pm. Colfax & 15th will also be screened at Denver Comic Con at 6pm. Bernhardt is also wrapping up a documentary with Tom Murphy about the Denver music scene called Denver Undiscovered as well as a film with Cuyler Mortimore about the Denver comic book scene.
Show Devils, a comic book about the sideshow performance duo the Enigma (X-Files, Ripleys Believe Or Not) & Serana Rose will be the first publishing endeavor debuting in June. The Show Devils book features the talents of writer Daniel Crosier, and illustrator Karl Krumpholz.
"We've built up a talented team and we're excited to see where we can go and how far we can get. This is an age where the independent media experience can achieve ever-wider distribution thanks to the Internet. states Bernhardt, The studio structure we're developing is one built with the help of the Denver community. Our goal is to continue to provide and develop a sustainable home for collaborative filmmakers and artists.
Mother Mind Studios has several more projects that will be announced in the near future. Visit Mother Mind Studios or call 7202366339 for press inquiries.
Los Angeles, CA (PRWEB) May 02, 2012
Fusing visual statements with devotion to detailed craft, Meticulosity, a multimedia exhibition at Otis College of Art and Designs Ben Maltz Gallery, features the work of eleven Southern California-based artists and three poets who work in a variety of different formats: sculpture, painting, digital media, photography, video, textiles, and installation.
Artists: Tanya Batura, Hilary Brace, Eileen Cowin, Linda Hudson, Gegam Kacherian, Otis Alumnus Sandeep Mukherjee (Fine Arts '96), Ross Rudel, Linda Stark, Arthur Taussig, Elizabeth Turk, Samira Yamin. Poets: Graduate Writing Faculty members Guy Bennett, Dennis Phillips, and Martha Ronk.
The title Meticulosity references both the technical/formal approach of the artists and the spiritual focus of their creative efforts -- their tenacity and continuity. The premise for Meticulosity is that these artworks are created in a meditative mode, or through a trance-like process, and that the painstaking exactitude expressed by these works is intended for the viewer to perceive along with the work's conceptual values. We connect that visual meticulousness to a sense of the ineffable, or that which is beyond words, and to the meaning of beauty.
Our interest is in bridging the way in which the conceptual and the visual seem to have diverged. As curators, our self-appointed task was to avoid preclusions on either side of this divide. We are presenting exceptionally thoughtful artwork where the visual acuity is as important as the originating idea, and have selected a variety of genres to underscore the plurality of our point of view.


Co-curators Meg Linton and John David O'Brien
Leah Ollman, Los Angeles Times art critic, calls Meticulosity a meeting of the mind and spirit. In her review, Ollman writes, The increasing academization of the art world and the shift, among many artists, to a practice that involves actions outside the studio rather than objects made within it, have reinforced that notion of divergence: beauty headed in one direction, brains another. Either/Or. "Meticulosity" makes a case for And.
This project is sponsored in part by the Otis Board of Governors, and supported in part by the Pasadena Art Alliance.
Meticulosity

April 28 July 7, 2012 at Ben Maltz Gallery

Curators: Meg Linton and John David O'Brien

Poets selected by Graduate Writing Chair Paul Vangelisti
The Ben Maltz Gallery is located at the Otis College of Art and Design Elaine and Bram Goldsmith Campus on the 1st floor of the Bronya Galef Center for Fine Arts - 9045 Lincoln Blvd., Los Angeles, CA 90045.
Admission and Parking: free

Gallery Hours: Tuesday-Saturday 10am-5pm, Thursday 10am-7pm,

Closed Sunday-Monday, May 26-28, July 4

Gallery Contact Information: (310) 665-6905, galleryinfo(at)otis(dot)edu
Events in Conjunction with the exhibition, all free and open to the public:

June 9, 11am: Tour of exhibition with the curators and artists

June 16, 2pm: Poetry reading by Guy Bennett, Martha Ronk, and Dennis Philips
Workshops:

Offered through Otis Continuing Education; for more info and how to register, contact: 310.665.6850, otisce(at)otis(dot)edu, http://www.otis.edu/ce
Introduction to Woodcarving with Ross Rudel 8 Saturdays, June 2 August 4, 2-6pm

Paper Cutting with Samira Yamin 1 Sunday, June 3, 10am-1pm

Writing for Artists with Samira Yamin 10 Saturdays, June 2 August 4, 10am-1pm
An Exhibition Catalogue, available June 2012, features an essay by co-curators Meg Linton and John David OBrien; full-color reproductions of the artwork in the exhibition; and a poem each by Guy Bennett, Dennis Phillips, and Martha Ronk.
About Otis College of Art and Design

Founded in Los Angeles in 1918, Otis College of Art and Design prepares diverse students of art and design to enrich the world through their creativity, their skill, and their vision. The College offers an interdisciplinary education for 1200 full-time students, awarding BFA degrees in Advertising, Architecture/Landscape/Interiors, Digital Media, Fashion Design, Illustration, Graphic Design, Product Design, Painting, Photography, Sculpture/New Genres, and Toy Design; and MFA degrees in Fine Arts, Graphic Design, Public Practice, and Writing. Continuing Education offers certificate programs as well as personal and professional development courses. Additional information is available at http://www.otis.edu.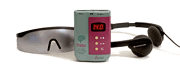 Los Angeles,CA (PRWEB) May 13, 2012
MindMachines.com announces the immediate availability of the new Proteus light and sound machine by MindPlace. Several improvements to the design and accessories make this a worthy upgrade to the previous version.
The Protues mind machine uses a BiColor LED system in its lightframes that creates a range of up to 4096 perceived colors. It also features TamasLabs Audiostrobe compatibility allowing users to experience intricate sessions of music synchronized to light and sound brainwave entrainment stimulation. The new Proteus now sports a USB cable for computer connectivity. In addition to operating system enhancements it can now be connected to the ThoughtStream Biofeedback System to use biofeedback readings to control programs. MindMachines product specialist Fred Williams says, The Proteus is a great value for the money and when connected to the ThoughtStream it becomes a powerful biofeedback driven device.
The Proteus package includes the compact control console, deluxe stereo headphones, stereo audio cable, printed manual, carrying case, US AC power adapter and ships with Ruby/Emerald Ganzframes which have 4 red and 4 green LEDs generating an extremely bright and engaging display.
For more information about the Proteus light and sound machine visit MindMachines.com.


Sacramento, CA (PRWEB) January 27, 2012
Lumens.com is spotlighting modern gifts for him and her for Valentines Day 2012, with gift ideas from top brands like Areaware, Alessi, Blomus and more.
From cheeky toys for the kid at heart to playful, heart-themed home accessories, Lumens.com offers a number of gift ideas for Valentines Day. Some of the favorite modern gifts for this romantic holiday include:
Xtreamliner Wedding Wooden Toy Car by Playsam: A great gift between newlywed couples, the Wedding Wooden Toy Car pays homage to Swedish Princess Victoria and her husband, Daniel. The Wedding Car takes after Playsams line of wooden toy cars, this one lacquered in white with playful cans dragging behind. $ 80.
Big Love Spoons by Alessi: This fun and functional addition to the kitchen drawer brings love to bowls of ice cream, soup, cereal and more. Designed in stainless steel by Miriam Mirri with a heart-shaped spoon and weighty handle. $ 52 for a set of 6.
Art Breaker by Francois Dallegret for Areaware: This petite, heart-shaped steel object can be used as a paperweight or simply displayed as a dainty piece of art. Actually composed of two separate pieces, it can be rotated into numerous sculptural configurations via a hidden axis. Each half is plated in 14k gold and chrome, respectively. $ 64.
Big Love Ice Cream Bowl with Spoon by Alessi: This contemporary bowl makes a witty mix of elegance and youth in a design that combines shiny steel with bright colors. Designed by Miriam Mirri, the Big Love Ice Cream Bowl features a removable inner bowl for easy cleanup. $ 56.
Glovers by Radius: Exclusive to Lumens.com and perfect for Valentines Days chilly winter timing. These gloves-for-two are made a soft, high-quality red thermofleece and includes two individual gloves and another connected glove to share while while holding hands. Designed by Franziska Holzmann. $ 36.
Lumens.com is also a great place to find modern gifts for her this Valentines Day, including vases, jewelry, candleholders, personal accessories and more. Gifts for him include modern tech gifts, playful desktop toys, Alessi watches and more.
In addition to these, Lumens.com has hand-picked ideas for creating romance this Valentines Day, including mood lighting, picking the right vase for flowers, and all the accessories and tools needed for wining and dining.
In addition to these gift picks, Lumens.com also offers:
-Free shipping on orders of $ 50 or more (exclusions do apply)
-Low-price guarantee
-Expert service via our customer service center
-Easy, no-hassle returns
-Volume order discounts
-More than 300 manufacturers from all over the globe, offering everything from contemporary lighting to transitional fixtures and modern furnishings, gifts and home accessories.
For additional information on the Lumens.com new gifts and the Lumens.com modern Gift Guide, contact Sarah Schaale or visit lumens.com.
About Lumens Light + Living:
Lumens Light + Living is dedicated to offering the very best of design-oriented lighting, fans and home accessories, from the most contemporary lighting from international designers to modern interpretations of classic design.
Contact:
Sarah Schaale, Assistant Marketing Manager
Lumens Light + Living
916-444-5885
http://www.lumens.com
# # #
Find More Tech Press Releases
From the Mind of Oscar-Winning Film Producer Aron Warner a New Generation of Super-Teens Are Introduced at Comic-Con 2011












Los Angeles, CA (PRWEB) May 26, 2011
They're not super powered, they're just super smart. The teen protagonists who lead us through the world of Pariah, a twelve-book graphic novel series from the mind of Oscar-winning film producer Aron Warner and published by Sea Lion Books, are the next generation of heroes in the comic book world. Eisner-nominated illustrator Brett Weldele (The Surrogates) will bring the stories to life in ink, and Philip Gelatt will pen the scripts set in Warner's world for the twelve books. As buzz builds about this unlikely collaboration and the unique story of Pariah, the series will premiere at San Diego Comic Con on July 20 – 24th.
"I came up with Pariah after reading an article about in vitro genetic manipulation," Warner says. "We take medications every day without fully understanding how they work. It's kind of terrifying if you think about it. In Pariah, kids grow up with incredible intelligence as a side effect of modern 'cures.' The problem is that they're so smart, they question everything – even things we hold as sacred. All of our laws, morals, and even physical constraints will be torn apart and re-built. These kids are adrift in every way, equipped with mental tools we can't even imagine. On top of all of that, they're persecuted, feared and hated. As if being a teenager didn't suck enough…"
The Vitros, as the characters are called, are a group of several hundred kids from all over the world who possess beyond-human intelligence produced via genetic manipulation. As teenagers in the process of trying to uncover their identities, they live relatively normal lives, though not without a fair amount of suspicion thrown at them from the fringes of society. When the Vitros are framed for a deadly explosion at a laboratory that releases a virus on the population, the government systematically begins to round up these pariahs, sending our heroes on the run from the authorities and their lives.
Says Sea Lion's Publisher, Derek Ruiz, "Aron has captured the essence of being a Pariah as seen through the eyes of a group of scientifically created teens. They are a Petri dish of innocent souls infinitely more intelligent than anyone else on Earth. Yet their creation and existence has left them shunned and condemned."
What happens when the society that created them also tries to destroy them? The Pariahs fight back this July. For updates and additional information join Pariah on Facebook or follow PariahComicBook on Twitter.
ABOUT ARON WARNER

Aron Warner is the Academy Award®-winning producer of the animated blockbuster "Shrek" series. Mr. Warner joined PDI/Dreamworks in 1997 working as the producer on the animated film, Antz. He is currently in partnership with director Andrew Adamson in Strange Weather where they and partner Jeff Fierson are developing a slate of live action and animated feature films and television shows. He, producing alongside James Cameron, just wrapped the Untitled Cirque Du Soleil 3-D project, which was written and directed by Adamson. Pariah is his first graphic novel series.
ABOUT SEA LION BOOKS

Sea Lion Books is quickly becoming one of the leading publishers of fantasy, science-fiction, paranormal and young adult trade-paperbacks, hardcovers and graphic novels in the industry. In addition to Pariah, upcoming releases include the graphic novel adaptation to Paolo Coelho's The Alchemist, Extraterrestrial by Pat Lee and Dark Swan by Richelle Mead. Learn more at http://www.sealionbooks.com.
###








Attachments

















©Copyright 1997-
, Vocus PRW Holdings, LLC.
Vocus, PRWeb, and Publicity Wire are trademarks or registered trademarks of Vocus, Inc. or Vocus PRW Holdings, LLC.
Find More Graphic Press Releases
Faster and Easier than Hypnosis, Break-through Technology Allows Anyone to Access the Power of the Subconscious Mind














San Francisco, CA (PRWEB) February 15, 2011
The new breakthrough technology program MindMaster allows anyone to quickly access the power of their subconscious mind, faster and easier than hypnosis. Through subliminal messages and positive affirmations, MindMaster allows users to lose weight, stop smoking, reduce stress and anxiety, or enhance any area of their lives. This revolutionary technology from MindMaster.TV is now available for download directly over the Internet.
Hypnosis is a great way to access the subconscious mind to bring about changes in one's life. However, the problem with hypnosis is that if the person undergoing it has trouble focusing and relaxing, the hypnotherapist will have difficulty getting through. And while a good hypnotherapist can help patients, it takes significant time and money to look for one. With the current downturn in the economy, people are looking for ways to save money and still achieve desired results.
"There are ways that you can access the power of your mind using faster and better methods than hypnosis," says Certified Clinical Hypnotherapist Tony Dosanjh. "MindMaster is one of these new technology breakthroughs."
Both hypnosis and MindMaster are intended to deliver messages to the subconscious mind in order to bring about changes in thoughts, behaviors, actions, attitudes, belief systems and value systems. The difference is hypnosis usually requires a conscious effort by the user to follow verbal instructions, while the technology MindMaster uses does not.
"Being a psychiatrist for the past 16 years, I have to say that MindMaster is a real breakthrough in the area of personal development," says Doctor Gary Casaccio.
MindMaster is light years ahead of subliminal tapes and other self-help and motivational programs and uses the same type of technology that has been scientifically proven and independently verified by studies at the University College of London and other major universities. MindMaster is completely customizable and works by flashing custom affirmations and subliminal images on a user's PC while it is in use. The user selects the messages, customizes them with a few simple clicks, and sets the location and speed at which the messages will appear. The program then works silently in the background whenever the computer is in use. Since it is proven that the subconscious mind thinks in images, users can also use Google or Yahoo Images to select any images from the billions available online and paste them into the program.
MindMaster can deliver up to 3,600 customized affirmations and images to your subconscious mind per hour, making the program extremely powerful in bringing about changes quickly without using hypnosis or a hypnotherapist.
Another great feature about MindMaster is that a computer's screensaver can be set to display the program's motivational messages and images. This way, when the computer is not in active use, the user can still reap the benefit of instructing the conscious mind to help bring about change.
Professionals such as personal development coaches, alternative healers, world-class athletes, hypnotherapists and even medical doctors are recommending and using the MindMaster Program. Olympic Gold Medalist Nikki Stone says "MindMaster is something that I highly recommend to all those who are trying to achieve goals, build confidence and self esteem, or create success in any area of their life."
A Demo Version of MindMaster is available on http://www.MindMaster.TV. The company also offers a 14-day free trial. After the trial, users pay a one-time fee of $ 44.95, which gives them the program for life.
Medical doctors, hypnotherapists, natural healers, NLP trainers and bloggers who blog about the program are currently being offered MindMaster at 25 percent off; after purchase, simply e-mail the company and they will credit 25 percent back.
Overall, MindMaster is much less expensive than visiting a local hypnotherapist for a hypnosis session, especially when you take in to consideration that MindMaster provides a lifetime of customized use.
For more information about MindMaster and its technique of using subliminal messages to unleash the subconscious mind, or for more information about MindMaster's benefits over hypnosis, visit http://www.MindMaster.tv/hypnosis. MindMaster can also be found on Facebook at http://www.facebook.com/mindmaster.tv.
# # #
©Copyright 1997-
, Vocus PRW Holdings, LLC.
Vocus, PRWeb, and Publicity Wire are trademarks or registered trademarks of Vocus, Inc. or Vocus PRW Holdings, LLC.