Como, Italy (PRWEB) December 08, 2013
A' Design Award and Competitions are happy to share that the design Surface by Grégoire A Meyer has been granted the notable Silver A' Design Award at Computer Graphics and 3D Model Design Competition.
Insights on Surface project

A winning project Surface demonstrates the ethereal nature of the piece gives rise to something tangible. The idea comes from the use of water as an element to convey the concept of surfacing and being a surface. The designer has a fascination for bringing into being our identities and the role those around us have in that process. For him, we "surface" when we show something of ourselves.
To learn more, please follow: http://www.adesignaward.com/design.php?ID=28179.
The Silver A' Design Award

The Silver A' Design Award is a prestigious award given to top 5% percentile designs that has delivered an exemplary level of excellence in design. The designs are judged by a panel of three different jury which is composed of Academic, Professional and Focus Group Members. The designs are evaluated with score normalization to remove any biases and are voted on aspects such as functionality, ergonomics, engineering, presentation, innovation, usability, fun details, technology, and any other specific points that could be considered, each of these points are further weighted for different jury groups.
About A' Design Award and Competitions

A'Design Award and Competitions, aims to highlight the excellent qualifications of best designs, design concepts and design oriented products. A' Design Award and Competitions are organized and awarded annually and internationally in multiple categories to reach a wide, design-oriented audience. Learn more: http://www.whatisadesignaward.com.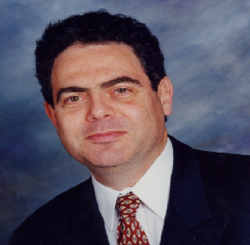 Goleta, CA (PRWEB) June 21, 2012
Alan Turing was born in London on 23 June 1912. At the turn of the millennium, 45 years after his death, Time magazine listed him among the twentieth century's 100 greatest minds, alongside the Wright brothers, Albert Einstein, DNA busters Crick and Watson, and the discoverer of penicillin, Alexander Fleming. Turing's achievements during his short lifetime were legion. Best known as the genius who broke Germany's most secret codes during the war of 1939-45, Turing was also father of the modern computer.
Bertrand Meyer, CTO of Eiffel Software, is honored to have been selected to speak at a panel during that prestigious conference. Internationally recognized computer scientist and recipient of the ACM Software System Award and the Harlan Mills Award Bertrand Meyer has devoted his carrier at Eiffel Software designing software tools for the production of high quality applications as it was his belief early on that software, which is at the core of everyone's delay life, must work all the time and full-fill flawlessly the tasks intended.The title of the panel: big questions in computation, intelligence and life reflects the focus of his carrier at Eiffel Software.
About Eiffel Software

Eiffel Software was founded in 1985 with the mission of developing compilers and tools based on the power of pure object-oriented concepts to improve programmers' productivity, lifecycle efficiency and quality of the resulting applications. For over twenty-five years Eiffel Software has delivered to its customer base the most cost-effective and advanced development tools on a large variety of platforms. For more information contact us at tellmemore(at)eiffel(dot)com or call +1-805-685-1006.
Product or company names mentioned herein may be trademarks of their respective owners.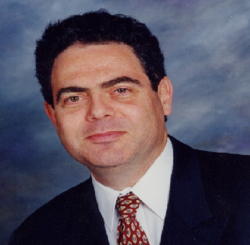 Santa Barbara, CA (PRWEB) May 11, 2012
Eiffel Software announces that award-winning technology guru Dr. Bertrand Meyer will present a one day seminar on Concurrent and Parallel Programming at the Sheraton Palo Alto on Thursday, June 14th, 2012.
The press agrees. With Go Parallel, Dr. Dobbs, one of the leading publications for developers, dedicates a full permanent section of its website to the topic. Neil McAllister, technology writer for InfoWorld, recently cited parallel computing as one of his 5 hot specialties for ambitious software developers in 2012. Herb Sutter, an influential authority on software development and C++, wrote: The free lunch is over. The biggest sea change in software development since the O-O revolution is knocking at the door, and its name is Concurrency.
Dr. Meyers information packed one-day session presents the state of the art in concurrency and parallel programming, including the most recent advances in the field. Topics include:

Holly Meyer Named Account Executive at River Bend Marketing Communications Group











Alton, IL (PRWEB) April 22, 2005
Holly Meyer has been named an Account Executive at River Bend Marketing Communication Group, a full-service healthcare marketing communications company. The announcement was made today by Ford R. Phillips, president and CEO of the company.
"The addition of Meyer to our staff gives us additional capabilities to extend our reach in the healthcare marketing communications field," Phillips said. "With her experience in public relations as well as with the media, she will be a definite asset in helping us better serve the needs of our clients."
In her new position, Meyer will assist in the marketing communications for a variety of River Bend's healthcare clients and in attracting new clients to the company's portfolio.
Prior to joining River Bend, Meyer was an account executive at Fleishman Hillard in St. Louis, primarily serving clients SBC Communications and Dell Computers. She more recently served as public relations consultant for the Diversity Awareness Partnership, a nonprofit arm of the St. Louis Rams Foundation. Meyer received her undergraduate degree in public relations from Fontbonne College and her Master's in Mass Communications from Southern Illinois University at Edwardsville, IL.
About River Bend Marketing Communications Group
River Bend Marketing Communications provides hands-on communications experience to healthcare vendors with annual sales in the $ 500,000 to $ 90 million dollar range. The company is totally dedicated to healthcare marketing communications and has over 30 years experience working with the trade press that serves this unique business. The company's years of experience in the healthcare industry give them a unique perspective in helping guide their clients through the morass of every-changing issues and challenges. For more information, call (618) 463-1027 or visit http://www.riverbendmarketing.com.    
###
©Copyright 1997-
, Vocus PRW Holdings, LLC.
Vocus, PRWeb, and Publicity Wire are trademarks or registered trademarks of Vocus, Inc. or Vocus PRW Holdings, LLC.