Woodbury, NY (PRWEB) December 11, 2013
Leading accounting and business valuation Gettry Marcus CPA, P.C., discusses various methods to time year-end bonuses for tax purposes.
Taxpayers generally prefer to accelerate deductions to reduce their current year income and taxes. In some situations, the tax code's accounting rules allow an accrual-basis employer to deduct a year-end employee bonus in the current year, even though the bonus will not be paid until the following year. A recent IRS Chief Counsel memorandum (FAA 20134301F) highlights some of the pitfalls that can affect when bonus compensation is deductible.
Accrual Method
Under the accrual-method of accounting (in contrast to the cash-method of accounting), a liability is incurred, and can be deducted, in the year in which:
1.    All the events have occurred that establish the fact of the liability;

2.    The amount of the liability can be determined with reasonable accuracy; and

3.    Economic performance has occurred.
The first factor, the all-events test, is met when the event fixing the liability occurs and payment is unconditionally due. Although an expense may be deductible before it is payable, liability must be firmly established. The "fact of liability" depends on whether legal rights or obligations exist as of the close of the year, not the probability that the rights will arise in the future.
Bonus Plans
An employer may establish an arrangement or plan that will pay a bonus to its employees in the succeeding year, based on an evaluation of current year performance.
Performance could be determined by objective factors, such as numerical goals set for the company or the employee. These bonuses may be deductible in the earlier year even though the employee, who must figure taxes on the cash method, won't need to recognize the income until it is paid. Or performance may be based on more subjective factors, such as an individual performance appraisal or the employer's discretion. These bonuses may be deductible in the later year. The requirements for awarding the bonus must be scrutinized, to determine when the liability becomes certain.
Is the liability deductible?
The IRS has stated that a bonus can be deducted in the current year if, under a bonus plan, the employee is notified in the current year the employee will receive a bonus, even though the bonus is not calculated or paid until the following year. An employer's bonus liability that is ascertainable by a fixed standard, such as a percentage of profits at the close of the year, accrues and is deductible in the current year even though the computations are not made until the following year.
For information about instances when a bonus cannot be accrued or employers may be denied a deduction in the current year, read the Gettry Marcus tax update.
Gettry Marcus CPA, P.C. is a Top 200 firm nationally with offices in Woodbury, Long Island and New York City. We provide accounting, tax, and consulting services to commercial businesses, high net worth individuals and various industries which include Real Estate and Health Care. We have one of the premier and most credentialed Business Valuation, Litigation and Forensic Accounting Groups in the New York Area. Our experience in diverse industries and a highly talented and experienced professional staff gives us the ability to share valuable insights into our clients' businesses, to better understand their goals and problems and to help them attain the vision they have for their company.
Gettry Marcus is "Always Looking Deeper" to build value for our clients. Visit the Gettry Marcus tax page here.
Media inquiries: Contact Fayellen Dietchweiler at 516-364-3390 ext. 225 or via email at fdietchweiler(at)gettrymarcus(dot)com.
If and only to the extent that this publication contains contributions from tax professionals who are subject to the rules of professional conduct set forth in Circular 230, as promulgated by the United States Department of the Treasury, the publisher, on behalf of those contributors, hereby states that any U.S. federal tax advice that is contained in such contributions was not intended or written to be used by any taxpayer for the purpose of avoiding penalties that may be imposed on the taxpayer by the Internal Revenue Service, and it cannot be used by any taxpayer for such purpose.
#####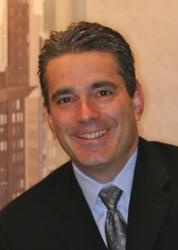 Chicago, IL (PRWEB) July 05, 2012
Perfect teeth, although coveted by millions across the nation, are an attribute that few people can attain without a little cosmetic dentistry work. Fillings, dental crowns and veneers are found in most peoples mouths. Research shows that in the next 10 years, 1.2 billion of these fillings will need to be completely replaced. Dr. Michael Marcus is using the innovative Chairside Economical Restorations Esthetic Ceramic to make fixing a cavity or a bad tooth a one-time event that lasts about as long as a regular appointment.
Normally, a visit to the dentist will result in a follow-up appointment due to the discovery of cavities or other problems that will need to be taken care. This involves taking more time out of the patients schedule and a possible, extra cost for the procedure, gas money, etc. Now, with the advanced techniques involved with CEREC, that may no longer be the case.
CEREC is not all that new to the field of cosmetic dentistry, but Marcus Dental Practice makes it something worth experiencing. With the help of specialized tools and machinery, an optical impression of the teeth in need of fillings or dental crowns is taken and processed. Because there is no need for a mold made of goop that you bite into, this image of your teeth is then converted by 3D software to create a virtual model on the computer screen.
Using a separate milling machine found on-site, Dr. Marcus designs the appropriate restoration to exactly fit your needs. This is then created out of a ceramic block that matches the shade of your tooth--all within one appointment, lasting perhaps 10-20 minutes. After a good polish, the needed dental crowns or restoration is securely bonded to the tooth of the patient, with a guarantee that a return trip will not be necessary.
For the dentists and staff at Marcus Dental Practice, cosmetic dentistry has never been easier, more accurate, and effective for their patients. Using CEREC has proven to be fast and economical for both dentist and patient, and the results are reported as overwhelmingly positive.
Marcus Dental Practice is a dental office providing patients personalized dental care and implant dentistry for Chicago, Illinois for over 50 years. As a father-son team, David and Michael Marcus strive to continue their dental education and are both members of the American Dental Association. They aim to provide dentistry in all dimensions as part of one percent of dental professionals providing the most recent FDA cleared laser procedure for gum disease and periodontal treatment. To learn more about Marcus Dental Practice and their dental services visit their website at http://www.marcuslaserdentistry.com and call (312) 241-1328.
marcus evans Unrivaled techCongress Series Launches in Houston, Texas











Houston, TX (PRWEB) August 20, 2004
marcus evans proudly presents the techCongress series, completing their global and regional portfolio of events. The series kicks off with the Houston techCongress scheduled to take place on September 14-15, 2004 at the Crowne Plaza, Houston – Downtown.
As the U.S. economy continues its slow recovery, IT industry analysts and pundits alike are predicting a corresponding rise in technology spending for mission-critical business applications. However, with vigilant CEOs and CFOs still demanding a clear linkage between business objectives and IT infrastructure spending, a proven return on invest is the only meaningful strategy for project success.
With that thought-provoking backdrop in mind, this two-day event will bring together regional vendors and decision makers from a wide range of technical fields -- characterized by keynote presentations, case studies, and discussion groups in combination with interactive one-on-one business meetings and a full exhibit floor to make the best use of even the most discerning attendees valuable time.
"We're very pleased to be the host city for this opportune and very important event." Said Pamela Lovett, President, Economic Development, Greater Houston Partnership. "My colleagues and I are eager to promote technology-related growth in the Houston area, and this event further demonstrates our collaborative efforts."
Keynote sessions highlighted on day one at the upcoming Houston techCongress will be presented by Robert Staubach, Chairman & CEO, Former Quarterback Dallas Cowboys, The Staubach Company and Mike Baker, VP & Chief Information Technology Officer, HP focusing on Effective Change Management.
Other session presenters represent a virtual who's who of recognized Houston-area business leaders and senior-level technology innovators. The event's organizers encourage prospective delegates to visit their web site for access to the most current session agenda details, and a comprehensive list of solution providers and other exhibitors.
About marcus evans
marcus evans is the leading provider of conferences across a diverse range of industry segments. Our conferences are thoroughly researched with high caliber practitioners from international blue chip organizations, academic bodies, government institutions, innovative start-ups and other leading edge industry sources. Designed to meet the requirements of senior market representatives, our conferences offer a unique opportunity to gain knowledge into the latest market trends from the undisputed experts, whilst providing the occasion to network in a very interactive and stimulating environment.
For more information please visit our website at http://www.houston-techcongress.com or
contact: Warren Wm. Gollop at E: tech@marcusevansbb.com | T: 246.431.1073
©Copyright 1997-
, Vocus PRW Holdings, LLC.
Vocus, PRWeb, and Publicity Wire are trademarks or registered trademarks of Vocus, Inc. or Vocus PRW Holdings, LLC.
Related Tech Press Releases