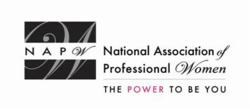 Garden City, NY (PRWEB) December 24, 2013
NAPW honors Carolyn Hollingsworth as a 2013/2014 Professional Woman of the Year for leadership in business and management with this prestigious distinction. As the largest, most-recognized organization of women in the country, spanning virtually every industry and profession, the National Association of Professional Women is a powerfully vibrant networking community with over 600,000 members and nearly 400 local chapters.
As senior manager for Lennox International, Ms. Hollingsworth has been the major force for improving the efficiency of its IT repair. She explains in a recent interview, "I've extended help desk applications out in the field, which has been a significant cost-saving measure for Lennox."
A computer crash for a leading HVAC equipment manufacturer company such as Lennox could cost the company millions of dollars for as long as that system stays down. Many of Lennox's manufacturing processes are automated, and if the PC running a line goes down, the line stops. Reducing downtime is exactly why the $ 3.7 billion company began looking for ways to improve the efficiency of its IT repair process. Deployment of BMC Software's Remedy Solution, although effective, was not the entire solution.
By giving techs access to the solution from the field, Ms. Hollingsworth solved the loss of downtime problem. She contributed to extending the help desk applications out to the individuals that actually go and fix equipment. Techs also now have an immediate view of a job's priority; more pressing trouble tickets show up higher in their work cues, so techs are always working on the most critical issues.
NAPW Provides an exclusive, highly advanced networking forum to successful women executives, professionals and entrepreneurs where they can aspire, connect learn and achieve. Through innovative resources, unique tools and progressive benefits, professional women interact, exchange ideas, advance their knowledge and empower each other.