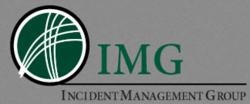 Dallas, TX (PRWEB) May 24, 2013
The Incident Management Group, Inc. (IMG), a leading Global Security Consulting Firm, is issuing 3 tips on counterfeit avoidance to electronic manufactures and other high-tech component makers. There has been a rising number of fake electronic components and counterfeit technology found on the market. Knock-off versions of items such as headphones, smartphones, tablets, and other electronic devices have become increasingly common. Many of these fake electronic components and counterfeit tech are originating from China. Chinese companies are harvesting parts from electronic waste dumps, reconstituting it, and remarketing these shoddy items as legitimate brand name products. The counterfeit tech is then being sold online, where the customer has little information on the legitimacy of the vendor. As a result, companies are looking for ways to combat fake electronic distributors and high-tech counterfeiters. To meet the demand, IMG, a leading Global Security Consulting Firm, is issuing 3 tips on counterfeit avoidance.
Each year more and more businesses are stumbling across poorly-made counterfeit tech products that brandish their company logo, said Chris Hagon, CEO of IMG. Obviously, companies are worried that their brand image is being damaged by fake electronics and knock-off items. Yet, even small firms can take steps that can significantly improve their counterfeit avoidance posture. That is why we are issuing these 3 easy tips. We want to show firms how simple steps can greatly increase the effectiveness of anti-counterfeiting efforts.
For more information on IMG, visit the website and request information on Crisis Management and Event Security, at -


http://www.theimg.com/index.html
Three Easy Tips on Counterfeit Avoidance
The following are three tips firms can use to further their anti-counterfeiting efforts. These tips are applicable to many companies whether they be electronic component manufacturers or high-tech companies.
1. Remember the Basics

A solid anti-counterfeiting plan ultimately starts with the basics. Companies should use standard, hard-to-duplicate packaging. They should etch or emboss their company name on product components. They also should perform due-diligence and monitor the quality of their registered distributors. These simple steps make it significantly harder for the counterfeiter to manufacture counterfeit tech products that appear credible.
2. Spot-Check Returned Electronic Components

One of the most common ways that firms discover that they are the victim of counterfeiting, is when the fake item is returned by a customer. Because many counterfeits are of poor quality, they will often break and be returned by the purchaser. As such, companies should regularly have these returns spot-checked in order to determine if components are genuine. Regularly performing these checks can help a firm determine the effectiveness of its counterfeit avoidance measures.
3. Monitor the Web

Many fake items and counterfeit electronic components are sold on the web. Therefore, firms should be on the lookout for the sale of their products on the internet. Fake items are commonly listed on websites as new, but at a significantly reduced retail price. Many times employees are the first to spot such anomalies. As such, training employees how to spot counterfeits on the web can be a vital part of an anti-counterfeiting strategy.
About the IMG Group

The IMG Group is a leading International Travel Security Consulting firm. Corporate or business organizations concerned about their need for detailed and robust travel security planning can reach out to the IMG Group for assistance. The companys expert security consultants provide services such as executive, employee, VIP, and expatriate travel security, risk and threat assessments, workplace violence prevention, crisis management planning, and more.
Web. http://www.theimg.com

Tel.


PENNSAUKEN, NJ (PRWEB) November 08, 2012
Disc Makers, the nations leading independent CD and DVD manufacturer, has reported some interesting news in this era of digital downloads and music streaming. The company announced today that in October it broke two of its all-time disc replication records, proving thatas much as everphysical media is a crucial part of any musicians product offerings and the CD is not yet dead. In October 2012, Disc Makers replicated 4,380,296 CDs, an increase of over 600,000 units from October, 2011. This figure outpaces Disc Makers prior all-time monthly CD & DVD replication record of 4,013,000 CDs, which had held since 2008.
The music industry has always sustained two simultaneous formats, says Disc Makers CEO Tony van Veen. Whether it was vinyl and cassettes, or cassettes and CDs, or now CDs and downloads/streams, these numbers show the continued demand for multiple formats simultaneously. As the primary product offering at live shows, as an additional driver of online sales, and as a requirement for any serious product release PR campaign, having CDs is a vital part of every musicians marketing mix.
The new record-breaking disc replication numbers not only indicate that independent artists may be feeling the positive effects of economic recovery, but also that the music industry has settled into a more comfortable balance between the demand for physical media and growing digital music technologies. A few years ago, during the height of the economic crisis, many music business pundits were hyping digital-only releases, says van Veen. But now that much of the dust has settled, independent artists know theyre leaving money on the table if they dont make their music available in both physical and digital form.
In addition to breaking its previous CD manufacturing record, Disc Makers also set a new all-time record for DVD production at 1,113,508 units, suggesting similar trends for businesses which create video media as part of their marketing or product offerings. Were really thrilled by these CD & DVD replication numbers, says van Veen, and expect to see strong demand continue for the foreseeable future.
About Disc Makers

In business since 1946, Disc Makers is the nations leading independent CD & DVD manufacturer, offering a wide variety of products and services, including state-of-the-art automated printers and duplication systems as well as complete CD & DVD duplication, CD & DVD replication and custom disc packaging for independent musicians, filmmakers, and businesses. The companys state-of-the-art facilities are outfitted with the latest graphic, printing, and CD & DVD replication equipment and products, as well as in-house studios for mastering and post production, DVD and CD-ROM multimedia authoring, and award-winning graphic design. Disc Makers manufactures and distributes a large selection of disc duplication and printing systems, as well as a full line of recordable media and disc packaging supplies. The company also offers a variety of additional services including download cards, posters, and music distribution. Disc Makers main office and plant is located near Philadelphia in Pennsauken, NJ, and the company has regional offices in Los Angeles, New York City, Chicago, Seattle, Nashville, Boston, Houston, and Puerto Rico.
###
Studio City, CA (PRWEB) August 10, 2006
This week, Author Doug Crill of the highly successful and controversial graphic novel series -- Cry Wolf -- was the featured guest on Global Talk Radio's -- "A Story to Tell" -- where he made the announcement that his company, Dark Dance Productions, would establish itself as the "myth makers" of graphic novels.
"We live in an ever-changing world," says Crill. "Therefore, it makes sense that new myths and legends are needed to accommodate the way we perceive reality." In the radio interview, Crill stated that Dark Dance Productions prides itself in creating a unique style of graphic novel that differs from the formulated "super hero" publications of Marvel and DC.
Crill commented that his wife's battle with breast cancer has had a profound impact on the way he now views life in general. "I fully intend to create stories that may help raise society's awareness about the real important issues in life," says Crill. He elaborated by saying, "Daniel and I are working on a graphic novel series called – Green Hand – that will truly offer the reader a mind altering experience."
Currently, Crill and illustrator Daniel J. Frey's impressive graphic novel series Cry Wolf is a true testament to the duo's philosophy about the importance of spiritual matters and life itself. Although there has been some controversy surrounding the series, the popularity of the novels has proven to be somewhat overwhelming for both the creators and publisher Open Book Press.
The interview also established that Dark Dance Productions will unveil a new graphic novel entitled – Earthbound – to be released in October of this year. Also, the third installment of the Cry Wolf series – "Hell's Gut" -- will be available in September.
To learn more about Dark Dance Productions, please log on to www.darkdanceproductions.com. Also, visit www.crywolfgraphicnovel.com and www.openbookpress.com. Cry wolf can be purchased online at Amazon.com, Walmart.com, Borders Books and Books-a-million as well as several on line book stores. Look for the series at your favorite bookstore in the very near future. To hear Mr. Crill's radio interview log on to www.globaltalkradio.com/shows/astorytotell.
###
Find More Graphic Press Releases
Miami, FL (PRWEB) June 19, 2008
Psystar - The leading provider of Mac-compatible computers, has announced the release of two highly anticipated products: the OpenGamer and the OpenServ. It seems that Psystar is taking over the computing industry in alphabetical order, starting with Apple and Alienware. "We want to serve the entire market, not just the mainstream or niches, but everyone," said Christian Infante, Director of Sales and Marketing. "We want to offer a relevant product for every user, regardless of their needs." The OpenServ is capable of running practically any server software, ranging from Linux, Windows, to Leopard Server. Also, unlike the Apple Xserve, Pystar's OpenServ is available with the option to choose Leopard Desktop for special use applications and tasks such as rendering. Mac OS X Leopard Server, which until now was only offered on Apple hardware, is finally available on an affordable, open platform.
The OpenServ comes with a variety of choices, stemming from a single Xeon 2.5Ghz quad-core E5420 processor, all the way to massive Dual Xeon 2.66Ghz quad-core E5430 processors. It is available with anywhere between 4GB and 16GB of fully buffered DDR2 RAM, plus the OpenServ offers up to 6 drive bays on tool-less rails, in a rackmount form factor. The OpenServ is available in two varieties: the 1u version (referred to as the 1100) and the 2u version (2400).
The bare bones quad-core Apple Xserve costs up to a hefty $ 2,949, while a similarly configured Pystar OpenServ (capable of just as much power as the Xserve) is available in a comparable stripped down form for just $ 1,599.
The Open Gamer is comparable to the most capable gaming units in the market. Even the most popular gaming computer, the Alienware Area 51 ALX, configured with Dual SLI 9800GX2 video cards, 1TB hard drive, and 4GB of RAM, totals out to $ 5,749, hardly "affordable." On the other hand, an Open Gamer configured with identical specifications comes to only $ 2,899, providing an equally powerful gaming desktop, at virtually half the cost.
###