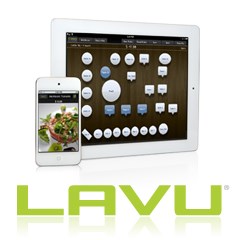 Albuquerque, NM (PRWEB) November 14, 2013
Lavu Inc. has announced an update to their license levels: the Platinum license is being replaced by the new Lavu Professional (Pro) license. Lavu Pro will make it easier for small businesses to obtain a full-featured iPad POS system by reducing upfront cost. Larger businesses and franchises who desire the premium features will pay a significantly reduced license upgrade cost.
Lavu POS continues to be a full-featured point of sale system for any type of restaurant, from food trucks to upscale nightclubs and fine dining establishments. Silver and Gold POS Lavu licenses will remain available at the same prices.
The new Lavu Professional license will be available starting Nov. 20. New customers will be able to sign up for a Lavu Professional license from the Lavu iPad POS website, and existing Lavu customers can upgrade through their Admin Control Panel. Lavu Platinum Licenses will no longer be available for purchase after Nov. 20.
With Lavu Pro, customers will have access to the additional features and reports that are available to current Platinum license holders. The base price for Lavu Pro is $ 2,495 with a monthly hosting fee of $ 149 for three iPad terminal devices. For each additional terminal device, the monthly hosting fee will increase by $ 20. Lavu Pro will also allow for up to 20 handheld devices, including iPhones, iPod Touches, or iPad Minis in Tableside mode.
Lavu Sales can provide more information or assist in referring a local Lavu Certified Specialist. Lavu Certified Specialists will be able to access and upgrade customers to the Platinum license until January 7, 2014, when the Platinum license will no longer be available. Lavu Sales can be contacted at 855-528-8457 option 1.
About Lavu Inc.

Founded in Albuquerque, NM, and operating worldwide, Lavu Inc. was formed as a solution to common point of sale problems and restaurant industry issues. Lavu Inc. offers POS Lavu as a full-featured restaurant point of sale software solution at a fair price. Through cloud computing, wireless mobility, and multi-touch devices, Lavu iPad POS redefines the entire approach to restaurant business management.


San Jose, CA (PRWEB) May 30, 2013
Content Rules, a leading provider of content services, announced the expansion of its content strategy consulting practice. Preeminent companies and start-ups alike will now benefit from a full suite of content strategy solutions provided by Content Rules and founded on The Rockley Strategic Method, a methodology employed by leading brands around the world.
The Rockley Strategic Method is based on concepts first introduced by Ann Rockley in her bestselling book (now in its second edition), Managing Enterprise Content: A Unified Content Strategy. Ann has an international reputation for developing multichannel content strategies and digital publishing solutions. Her ground-breaking work in the field of content reuse provides the basis of the methodology.
Our customers understand the inherent strength in correct information design for content reuse and enterprise content management, said Val Swisher, Content Rules Founder and CEO. The Rockley Strategic Method will enable us to help our customers manage their content effectively and efficiently across functions, systems and delivery methods, she added. We are proud to be awarded a license to use this comprehensive methodology as a direct answer to customers struggling with structured content challenges, said Swisher.
We see this as a win-win-win, explained Ann Rockley. Content Rules is an organization whose business practices and mission closely align with The Rockley Groups. We have worked together on joint projects to train and certify their team in the methodology. Our relationship with Content Rules will extend the reach of The Rockley Group and benefit organizations struggling to manage the increasing complexities of content, said Ann Rockley.


Woodbridge, NJ (PRWEB) January 07, 2013
Is Microsoft licensing confusing you? Do you have questions about which plan is best for your organization? For 30 minutes, Microsoft licensing expert, Tim Hegedus of Miro Consulting, will answer your specific questions. Questions will range from managing compliance and reducing risks to tips on negotiating the best vendor contract. Prior topics covered in the last Miro Microsoft event included:

Provo, UT (PRWEB) August 10, 2006
Cluster Resources, Inc., a leading provider of cluster, grid and utility computing software, announced today that the Department of Energys National Nuclear Security Administrations Advanced Simulation and Computing Program has selected Cluster Resources Moab workload and resource management software (http://www.clusterresources.com) as a standard for use across NNSAs high performance computing systems.
The Advanced Simulation and Computing Program (ASC) unites the high performance computing expertise and capabilities of the national labs responsible for ensuring the safety, security and reliability of the nations stockpile of nuclear weapons without testing. ASC, also known as Tri-Labs consists of Lawrence Livermore National Laboratory (LLNL), Los Alamos National Laboratory (LANL) and Sandia National Laboratories. ASC currently has the number 1, 3, 6 and 9 largest systems in the TOP500 Supercomputing list, as well as dozens of other systems equating to approximately 25% of the TOP500s total CPU count (http://www.top500.org).
Cluster Resources is honored to be selected by ASC, said David Jackson, CEO of Cluster Resources, Inc. There is no organization in the world which matches the technical expertise and scope of compute systems found at ASC in terms of scalability and architectural complexity.
This agreement brings two industry leaders together. ASC is widely acknowledged for their leadership in successfully deploying next-generation massive architectures, networks and storage solutions, as well as their research and expertise in scalable middleware. Cluster Resources provides industry leadership in intelligent workload and resource management that orchestrates compute, network, and storage resources, in order to maximize utilization, availability and responsiveness. The ASC/Cluster Resources partnership will push innovation boundaries for the Supercomputing / High Performance Computing (HPC) industry on both current and future leadership-class systems.
Assessing Resource and Workload Management Solutions
ASC initiated the search for a common resource and workload management solution to improve usability and manageability of their diverse resources and to attain an improved return on their significant computing investment. In addition, the program also sought enhanced reporting for managed resources and to optimize resource utilization while maintaining the flexibility required to meet the individual needs of each site and project. ASC has a highly heterogeneous environment with systems that range from large scale Intel and AMD Opteron-based systems provided by IBM, HP, Dell and others, to more exotic and powerful systems such as Crays XT3 and IBMs Blue Gene. Going into the assessment, ASC also had a high degree of knowledge in the resource management space due to their development of advanced resource management and scheduling tools such as BProc, SLURM (http://www.llnl.gov/linux/slurm/), and LCRM.
ASCs expertise, from their own extensive research and development work and from managing the world's largest array of leadership class systems, makes this review and selection a great honor, Jackson said. What makes this selection so meaningful is that this organization knows supercomputing, knows the real world and is able to see through the marketing fluff that can be so prevalent. Not only does this speak well of Cluster Resources Moab product line and our service capabilities, but it also provides significant value to us as we collaborate with these thought leaders to develop capabilities for the next generation of systems and enhance our ability to meet their current and future needs.
The Selected Solution
The awarded contract grants ASC use of Moab software, which provides workload management, system accounting, capacity planning, automated failure recovery, virtualization and a host of other capabilities in cluster, grid, and utility computing environments. In addition, the contract also includes collaborative research and development, consulting, 24/7 support and other professional services.
The Moab solution adds significant manageability and optimization to HPC resources, while providing deployment methods that effectively minimize the risk and cost of adoption. Unique Moab capabilities allow it to be transparently deployed with little or no impact on the end-user; these capabilities include system workload, resource, and policy simulation, batch language translation, capacity planning diagnostics, non-intrusive test facilities, and infrastructure stress testing.
At the core of this solution is Moab Cluster Suite
Zircon Computing Announces Latest Software Release Version 3.1 Free Trial License Available Through May 9, 2010













Wayne, NJ (PRWEB) February 10, 2010
Zircon Computing today released Version 3.1 of the Zircon Software Product Suite of adaptive middleware and high performance software. The company also announced that it will provide a free trial license for usage in up to 256 cores through May 9, 2010.
"With this release Zircon software delivers several performance improvements, including in-process multi-core optimizations that Zircon's adaptive load balancer uses to scale the parallel processing of service requests, as well as exposes the powerful zNet service delivery platform to C++ application developers" said Alexander Mintz, CEO of Zircon Computing.

The zNet pattern-oriented middleware delivers a comprehensive array of functionality, including a real-time high-performance computing environment that enables the rapid development of cooperating business tasks by simplifying and automating key distributed programming tasks, and adaptive load balancing with real-time feedback.

Mintz adds: "these enhancements are a direct result of our client requests and exemplify our commitment to our customers and this marketplace. Our clients can now take full advantage of multi-core processors and cloud computing environments without significant code changes or application retrofitting."

Zircon also announced that a free trial license is available for download through May 9, 2010 for usage in up to 256 cores. The company also published developer's documentation, with comprehensive examples, and an updated product overview guide is available at the company website at: Zircomp.com.
About Zircon Computing

Zircon Computing, LLC, is an international software and services company based in Wayne, New Jersey. Founded in 2005 by senior technologists from the financial services industry, Zircon Computing develops and markets the Zircon Software Product Suite of adaptive middleware and high performance software and services worldwide, both directly to enterprise clients and through an international network of partners. Zircon Computing is privately held. For more information, please visit http://www.zircomp.com
CONTACT:

Ron Guida                

Zircon Computing, LLC                    

856-596-7444                

http://www.zircomp.com    
###
©Copyright 1997-
, Vocus PRW Holdings, LLC.
Vocus, PRWeb, and Publicity Wire are trademarks or registered trademarks of Vocus, Inc. or Vocus PRW Holdings, LLC.
Zephyr's New Audit-Free 3270 Enterprise Licenses End License Compliance Hassles












Houston, TX (PRWEB) February 28, 2010
Banks, insurance companies, state governments and other large IBM 3270 mainframe users stand to gain enormous financial benefits with the Zephyr approach to software licensing.
Zephyr's new Enterprise License Plans include all of the following:

Audit-free, hassle-free licensing ends compliance worries
Enterprise license is best for large mainframe users
Alternative to solutions from other terminal emulation vendors
Free macro conversion
Reuse existing 3270 integration applications as-is
Industry leader in 3270 terminal emulation migration
Large organizations that utilize IBM mainframes, particularly banks, insurance companies and government agencies, can license literally hundreds, even thousands, of software applications, including 3270 terminal emulation. Tracking and managing product licenses within these environments can be an enormous task.
With a Zephyr PASSPORT Enterprise License Plan (ELP), audits are eliminated, as is the need to record and track terminal emulation product licenses on a per CPU basis. Further, any Zephyr PASSPORT product that offers TN3270E or other legacy communications services, can be incorporated into the master license and widely distributed.
This simple but straightforward approach makes license compliance a thing of the past when it comes to 3270, 5250 or UNIX host access.
Read the Full White Paper
3270 is our Business:

Zephyr specializes in 3270 communication, whether from a Windows 7 desktop, XP, Windows 2008 Server, a standard web server or virtual server. If you seek IETF standard TN3270E solutions for Microsoft Windows, Zephyr is the number one supplier to consider.
Founded in 1985, Zephyr is an employee owned company that is debt-free and consistently profitable. The large majority of our revenue recurs annually and the company maintains an almost 100% renewal rate of its products and services. Zephyr maintains offices and distributors in the U.S., UK, Germany, South Africa and throughout Latin America.
Our Client List is Impressive:

Our client portfolio includes large U.S. banks such as Bank of America Merrill Lynch, Comerica, U.S. Bank and Wachovia, while we also support large U.S. insurance companies such as Liberty Mutual, Nationwide Insurance and Progressive.
###
©Copyright 1997-
, Vocus PRW Holdings, LLC.
Vocus, PRWeb, and Publicity Wire are trademarks or registered trademarks of Vocus, Inc. or Vocus PRW Holdings, LLC.
Frankfurt (PRWEB) January 27, 2005
Fujitsu Microelectronics Europe today announced the acquisition of a license to use the FlexRay™ (1) Communication Controller IP-Module from Robert Bosch GmbH. The license will allow Fujitsu to embed precision-designed FlexRay IP into its automotive control MCUs (2) and quickly bring to market high-quality next-generation products.
Fujitsu currently offers MCUs with CAN (3) and LIN (4) interface protocols for various automotive control applications, including body and comfort electronics, climate control, dashboards, navigation, safety and sensor electronics, power-train, and chassis electronics. In-car control systems of the future will require faster and more reliable data transfer as data volume increases and systems continue to become more complicated. By licensing FlexRay IP from Bosch, Fujitsu will be able to quickly introduce new automotive control application products with even higher-speed data transfer and reliability.
The FlexRay™ IP core features data transfer rates up to 10 megabits per second (10Mbps) and employs a bus system that pre-defines necessary time slots within the transmission bus to realise higher reliability. Embedding FlexRay IP into a single-chip MCU will further advance the performance and range of automotive electronic control applications.
Fujitsu plans to offer an FPGA (5) prototype board that will enable customers to incorporate FlexRay into their products with ease. The company also intends this year to offer FlexRay as an ASSP (6) standard IP solution, which will make it possible for customers to utilise FlexRay IP with other CPU cores as part of their systems. In early 2006 the first MCU with embedded FlexRay IP will follow. The embedded solution will be based on the 32-bit Fujitsu FR core (7).
Along with its CAN and LIN interface offerings, the new high-speed FlexRay equipped products will enhance and extend Fujitsu's line-up of highly reliable MCUs for automotive control applications.
Glossary and Notes
1. FlexRay™
A next-generation automotive LAN protocol. Features high-reliability and is suited for advanced control functions, with maximum speeds up to 10 megabits per second (10Mbps). The FlexRay Consortium is promoting the standardisation of FlexRay as a next-generation advanced automotive control protocol. Bosch is a key member of the FlexRay Consortium.
2. MCU
Micro Controller Unit. An ultra-compact microprocessor that is usually used for the same purposes as a central processing unit (CPU). Also referred to as a one-chip microcontroller.
3. CAN
Controller Area Network. An automotive LAN protocol that is the most widely-used. Maximum transfer speed: 1 megabit per second (1Mbps).
4. LIN
Local Interconnect Network. An automotive LAN protocol used for low-cost automotive networks. Maximum transfer speed: 20 kilobits per second (20kbps).
5. FPGA
Field Programmable Gate Array. Large-scale integrated circuits (LSIs) which are programmable and capable of changing logic operations in electronic equipment during design, manufacturing and post-production phases.
6. ASSP
Application Specific Standard Products. Standardised ICs for specific applications.
7. FR core
Fujitsu's 32-bit CPU for embedded devices.
About Fujitsu Microelectronics Europe
Fujitsu Microelectronics Europe (FME) is a major supplier of semiconductor and display products. The company provides advanced systems solutions to the automotive, digital TV, mobile telephony, networking and industrial markets. Engineers from design centres dedicated to microcontrollers, mixed-signal, wireless, FRAM, multimedia ICs and ASIC products work closely with FME's marketing and sales teams throughout Europe to help satisfy customers' system development requirements.
This solutions approach is supported by a broad range of advanced semiconductor devices, IP and building blocks as well as leading-edge LCDs and Plasma Display Panels.
(REF: 014576-13/PR818)
Further information on Fujitsu Microelectronics Europe's products is available on our website address at: http://www.fme.fujitsu.com
All company and product names mentioned herein are trademarks or registered trademarks of their respective companies.
Issued On Behalf Of:                        
Tel: +49-6103-690-0            
E-mail: jim.bryant@fme.fujitsu.com
Contact: Jim Bryant    
More Information From:
Tel: 0870 787 9510
E-mail: john@jdk.co.uk
Contact: John Kearley
###
Related Cpu Press Releases
Farmingdale, NY (PRWEB) May 6, 2004 -
We are pleased to announce Anchor Computer has been awarded the first *NCOALink™ Full Service Provider license issued by the USPS® (United States Postal Service®). Using secure data store technology the "Full Service Provider" NCOALink™ database provides mailers with more change-of-address moves, since it uses 48 months of up-to-date address information, versus the "Limited Service Provider" database that provides only 18 months of address information.
National Change of Address (*NCOA) identifies customers who have moved, improving mail deliverability and reducing the cost and time required to forward mail. The existing NCOA program will be replaced by NCOALink™ on September 30th 2004. In the interim mailers can process their address files through Anchor using either the existing NCOA program or use the new NCOALink™ program.
NCOALink™ is the third product introduced by the USPS that allows mailers to realize unprecedented address quality improvement. The first products were DPV™ (Delivery Point Validation) and DSF2™ (Delivery Sequence File Second Generation). For more information on NCOALink™ and our other address hygiene data processing services please visit www.AnchorComputer.com.
For resellers and end-users who want to process their change-of-addresses in-house, Anchor Software's new USPS certified MaxMover™ interface software is available. Resellers can obtain either a Limited Service Provider (18 months) or a Full Service Provider (48 months) license - and use MaxMover™ to access encrypted NCOALink™ change-of-address information. Organizations that process their own data only can become an End-User licensee that will provide 18 months of change of address data. The current *FASTforward® Mailing List Correction (MLC) program will no longer be available after September 30th 2005. For more information on our new MaxMover™ software, please visit www.AnchorComputerSoftware.com .
About Anchor:
Anchor Computer is a leading supplier of data processing services for Direct Marketers providing address hygiene processing for both U.S. and Canada, database services, merge/purge, mailing lists, business and consumer file enhancements including email and telephone appending and modeling. Anchor Computer is a member of the Direct Marketing Association (DMA), Mailing and Fulfillment Service Association (MFSA) and the Canadian Marketing Association (CMA). Anchor is headquartered in Farmingdale, NY. Please visit www.AnchorComputer.com for more information.
Contact for NCOALINK™ Services:            Contact for NCOALINK™ Software:
Paul Storch - Vice President Sales                 Gary Siegel - President
Anchor Computer Inc                                 Anchor Software LLC
800-452-2357 or 631-293-6100                 800-237-1921 or 240 631-2100
pstorch@AnchorComputer.com                  gsiegel@AnchorComputerSoftware.com
*Anchor Computer Inc. is a non-exclusive National Change-of-Address (NCOA), DSF2™, LACS, FASTforward® and NCOALink™ Full Service Provider licensee of the United States Postal Service®. Anchor Software, LLC is a non-exclusive Interface Distributor Licensee of the United State Postal Service®. The following trademarks are owned by the United States Postal Service:
NCOALink, FASTforward, DPV, DSF2, United States Postal Service and USPS.
# # #
Related Computer Press Releases
SoundOfMotion Offers a Free License for 1-degree Precision Bluetooth Bicycle Sensor for 2011













CES, Las Vegas, NV (PRWEB) January 7, 2011
SoundOfMotion announces at CES a royalty free one year license to manufacture and distribute the bluetooth wheel pedal bicycle sensor 1-degree precision bluetooth Wheel & Pedal Sensor sensor for bicycles. The royalty free license will be awarded to selected companies who can demonstrate their ability to effectively manufacture and distribute the VeloComputer sensors in six geographic regions: Africa, Americas, Asia, European Union, Eastern Europe and Russia, and Oceania. "Our philosophy is to make VeloComputer technology affordable for the benefit of sport," said Vlad Savchenko, Founder and CEO of SoundOfMotion, demonstrating the VeloComputer bicycle sensor at CES, Bluetooth SIG booth.
The VeloComputer sensor uses classic Bluetooth available in most mobile phones, transmitting performance cycling data to a mobile phone. The sensor is designed for mounting on a rear wheel along a chainstay and combines wheel and pedal strokes sensors in one unit. The sensor accurately measures wheel rotation within 1-degree accuracy and cadence from the pedal motion.
SoundOfMotion's innovative wheel sensing technology is at least 360 times more accurate than traditional cycling computers. The bluetooth cycling computer wheel sensor detects a magnetic field from a magnet attached to the wheel and determines the angle of a rotation with 1-degree accuracy. This 1-degree accuracy reduces latency in speed detection from up to 7 seconds in traditional bicycle computers to less than one second. This low latency allows the sensor to accurately determine a spot speed and acceleration, which is used to calculate torque, propulsion force and power on the wheel. Spot speed, acceleration, cadence, propulsion and applied power are critical for cyclists to improve their training and race technique.
The VeloComputer Bluetooth Sensor is compatible with most Bluetooth mobile devices, supporting serial port protocol - SPP. It uses a rechargeable battery lasting up to 12 hours. The sensor was originally designed for road and trek cyclists for its precision and simplicity but can also be mounted on other types of bicycles.
About the company: Apps for Sports is unique in its focus on developing and licensing innovative technologies for mobile devices and sports applications. SoundOfMotion is a finalist in Bluetooth Innovation World Cup 2010, the winner of the Orange Design and Innovation contest and a nominee in the Sony-Ericsson content awards. SoundOfMotion was featured at Electronica 2010, CTIA Wireless, JavaWorld, 'Mobile Rules!' by Nokia, 'Top 10 Bike Gadgets' by PC Magazine, Pro-cycling magazine, Bikeradar.com, Popular Science and other media.
# # #








Attachments


















©Copyright 1997-2011, Vocus PRW Holdings, LLC.
Vocus, PRWeb and Publicity Wire are trademarks or registered trademarks of Vocus, Inc. or Vocus PRW Holdings, LLC.
(PRWEB) March 24, 2005
HarrisData, Inc. announced today that it is offering a new administrative license to its existing and new customers that will distinguish its applications from any ERP/HRIS/Finance software development company.
The "OMNI License" administers any of HarrisData's applications or its entire suite in a unique offering. It includes a 99-Year server-based license with unlimited users, and five years of quality protection with unlimited hotline and online inquiries, frequent software upgrades, compliance and regulatory updates (such as IRS, Sarbanes-Oxley, HIPPA), free easy-to-download fixes, no fee CPU transfer, a preset Transfer Plan with cost certainty, free source code, high availability rights (redundant CPU), disaster recovery rights, complimentary developer copy, and unlimited rights to documentation.
"This offering is unlike anything in the Industry, and is demonstrative of our existing and future customers' needs and requirements," stated Michael Mallen, Chief Marketing Officer. "We believe that software companies should not penalize software customers through old and antiquated license agreements that fail to address a customer's business requirements," he further stated.
For over three decades, HarrisData has provided mid-market companies essential applications to run their business. Unlike other software development companies, HarrisData provides products and services that are so good, that it has been able to sustain a ninety-six percent retention rate of its clients. By realistically addressing Customer business requirements, HarrisData is the only Software Development Company that provides an "Omni License" ensuring that the client will receive services that are unavailable from any other vendor. Contact HarrisData at 800-225-0585 or visit their website at: http://www.HarrisData.com.
###