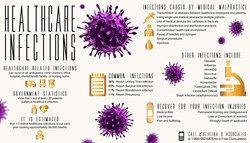 (PRWEB) September 30, 2013
Hospital infections can be caused by improper sterilization practices, unsanitary hospital conditions, or using single-use medical devices for multiple patients. Government statistics show that every 1.7 million people contract a hospital-related infection causing close to 99,000 deaths. The most common illnesses caused by this condition are pneumonia, bloodstream infections, urinary tract infections, and surgical site infections (i). People who have contracted an infection due to treatment at a clinic, hospital, or nursing home, should talk to a Rhode Island medical malpractice lawyer about their rights.
According to a CBS News article on September 2, 2013, a new medical study has found that hospital infections cost $ 9.8 billion every year. On average this bloodstream infections increase a patient's medical bills by $ 45,814 and surgical site infections increase this amount by $ 20,785. According to the article, 20,000 lives could be saved and up to $ 6 billion could be saved by using better practices (ii). This condition can lead to substantial losses due to medical expenses, lost wages, pain and suffering, scarring, disfigurement, and death.
Attorney Paul d'Oliveira stated, "People go to the hospital with the expectation that they will be treated and their condition will improve but in too many cases these people suffer further injury due to an infection. Our firm has worked on a number of these lawsuits. In one case, we maintained joint responsibility with another lawyer for a man whose leg was amputated after the surgical site was infected. Our legal staff is ready to answer any questions you have about your legal rights in these situations."
The hospital infections infographic lists the common infections and their causes. d'Oliveira & Associates focuses exclusively injury lawsuits and disability claims. The attorneys at the law firm have experience helping clients throughout Rhode Island and Massachusetts. The firm also works with medical malpractice lawyers, who handle these types of lawsuits, and there are no legal fees unless a settlement or award is obtained. To contact the firm call toll-free at 1-800-992-6878 or submit an online contact form.
(i) Center for Disease Control and Prevention.

cdc.gov/HAI/pdfs/hai/infections_deaths.pdf

(ii) CBS News, September 2, 2013.

cbsnews.com/8301-204_162-57601002/study-hospital-infections-cost-$ 9.8-billion-a-year/
Related Graphic Press Releases


Southfield, Michigan (PRWEB) October 23, 2012
The Buckfire & Buckfire, P.C. medical malpractice lawyers in Michigan recently created an infographic on the recent United States meningitis outbreak linked to steroid injections. The infographic was created to aid those victims who are currently suffering from meningitis due to the injection, as well as make others who have also received the injection aware of the symptoms of this disease, and how it spreads throughout the body. Buckfire & Buckfire, P.C. is a Southfield law firm that is actively investigating the legal rights of patients who have been injured or died due to the meningitis outbreak due to steroid injection.
The United States Steroid Injection Fungal Meningitis Outbreak infographic visually displays the most recent statistics of injury cases and deaths reported due to fungal meningitis linked to steroid injection throughout the U.S. (both an U.S. map and chart are used), a description of the disease, the signs and symptoms of fungal meningitis, as well as where the needle is injected into a patient who receives the medication. The statistics reported on the infographic are recent counts reported by the Centers for Disease Control and Prevention (CDC).
Fungal meningitis can develop after a fungus spreads through the bloodstream from somewhere else in the body, as a result of the fungus being introduced directly into the central nervous system, or from an infected body site infection next to the central nervous system.
According to NBC News, all infected patients received injection with preservative-free methylprednisolone acetate prepared by New England Compounding Center (NECC), located in Framingham, MA. The injections were shipped to 23 states and nearly 14,000 patients have been given this potentially tainted injection of pain medication.
The CDC reports 257 cases of patients who suffer from the fungal infection linked to steroid injections has been reported thus far. 20 reports of death to a patient from fungal meningitis due to steroid injection in the U.S. have also been reported.
Tennessee has the highest amount of cases reported with 63, following the State of Michigan with 49 cases, and Virginia with 37 cases. Tennessee also has the highest numbers of deaths reported (8 deaths), with the State of Michigan to follow in the same sequence (4 deaths).
To learn more about the recent meningitis outbreak and to see the United States Steroid Injection Fungal Meningitis Outbreak infographic visit http://bit.ly/MIMalpracticeLawyers
Share this infographic with others who may find this infographic interesting or have recently become a victim by embedding the graphic on your own site, emailing the link to family members, friends, colleagues, and neighbors, etc, and sharing on all social media sites such as Facebook, Twitter, and Google+.
The United States Steroid Injection Fungal Meningitis Outbreak graphic by Buckfire & Buckfire, P.C. is licensed under a Creative Commons Attribution-NoDerivs 3.0 Unported License. If you share our infographic, please include the link of its source: http://bit.ly/MIMalpracticeLawyers
About Buckfire & Buckfire, P.C.
Buckfire& Buckfire, P.C. is a Michigan personal injury law firm representing patients who have been injured or died due to the meningitis outbreak due to steroid injection. The award winning law firm has a team of top-rated experienced attorneys that specialize in medical malpractice and wrongful death lawsuits and have a reputation and track record for obtaining sizeable settlements for their injured clients and families. At Buckfire & Buckfire, P.C., the Michigan medical malpractice lawyers will obtain all of the medical records, personally review them, and consult the case with a board certified physician.
For a free legal medical malpractice consultation call toll-free at 800-606-1717 or visit the law firm website at http://www.BuckfireLaw.com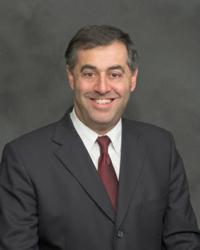 Southfield, Michigan (PRWEB) December 14, 2012
Buckfire & Buckfire, P.C. , Michigan personal injury lawyers go mobile with the recent launch of their website (http://www.BuckfireLaw.com). The launch of the mobile website marks a continuing upgrade to the law firms already current communication efforts in ensuring that accident and injury victims are able to access important legal information right at their fingertips.
The Buckfire & Buckfire, P.C. mobile website is designed for enhanced compatibility on smartphones, tablets, and other electronic devices. The user-friendly site allows accident and injury victims to access information on the go to keep the pace of everyday life, while providing a trusted source for Michigan legal information anytime and anywhere.
From resource pages on car accident injuries and medical malpractice cases, to social media buttons for Facebook, Google+, and Twitter, the Buckfire & Buckfire, P.C. Michigan personal injury lawyer mobile website provides viewer-friendly access to every feature available on the practices main website, including:


About Top-Rated Michigan Personal Injury Lawyers at Buckfire & Buckfire, P.C.
Practice Areas, including car accidents, medical malpractice, dog bite injury, nursing home neglect cases, and more
Client Reviews
Current News and Free Legal Resources/Information on a victims rights
Contact information
And More
The launch of our mobile website was very important, as the number of smartphone and tablet users accessing the worldwide web continues to increase every day. By launching a mobile website, we have created an avenue for victims to receive quick access on legal rights and Michigan law, including what actions they should take once injured in an accident. Our role as a firm is not only to act as an attorney, but also provide legal knowledge and expertise to victims no matter where they may be, says Partner and Attorney, Daniel Buckfire. With our mobile site, injured individuals or families of individuals injured will now have the opportunity to contact myself or the firm immediately with the touch of a call button on their phone. At Buckfire & Buckfire, we hope the mobile site is just one way of developing a stronger relationship with our clients.
About Buckfire & Buckfire, P.C.
Buckfire & Buckfire, P.C. handles all types of accident and injury cases, including auto accidents, motorcycle accidents, wrongful death cases, medical malpractice lawsuits, nursing home neglect cases, slip and fall cases, dog bite attack cases, and all other personal injury matters throughout the State of Michigan. Our best Michigan personal injury lawyers are known for their meticulous case preparation-an approach that results in major verdicts and settlements for their clients.
For more information on the personal injury law firm, please feel free to call the office, toll free at (800) 606-1717 or visit their website at http://www.BuckfireLaw.com on your computer or mobile phone.
Find More Computer Press Releases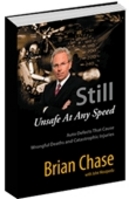 Newport Beach, CA (Vocus) March 23, 2010
The California auto defects lawyers of BISNAR | CHASE (www.BestAttorney.com)] have filed a product liability wrongful death lawsuit against Chrysler Corporation and Diamond Dodge Chrysler of Flagstaff, Arizona, stemming from an August 2007 rollover crash that claimed the life of Helene Lavonne Blair, a former resident of Lane, Oklahoma. According to the lawsuit, brought against the defendants by Helene's husband, Richard Blair, the 2005 Dodge Ram Heavy Duty 4x4 SLT pickup truck manufactured by Chrysler Corporation and sold by Diamond Dodge Chrysler, was defective and therefore failed to protect Helene during the rollover crash in which she sustained fatal injuries, including massive head trauma. The lawsuit is pending in the State of Arizona Superior Court, Apache County, case #CV2008-019845.
Dodge Ram Pickup Truck Rollover Crash Causes Fatal Injuries
According to court records, Helene Lavonne Blair was the properly restrained driver of a 2005 Dodge Ram Heavy Duty 4x4 SLT pickup truck as she traveled westbound on Interstate 40, near the city of Navajo in Apache County, Arizona, on August 15, 2007. As she drove at highway speeds, the truck suddenly veered off the roadway into the center median and then sharply veered right again across both lanes of westbound traffic, skidding counter clockwise and rolling over, eventually coming to rest on its roof. Due to the truck's roof crushing inward during the rollover sequence and Helene's partial ejection from the vehicle, she sustained fatal injuries, including massive head trauma which ultimately claimed her life.    
Multiple Chrysler Pickup Defects Alleged
According to the lawsuit, the Dodge Ram pickup truck Helene was driving at the time of the crash was wrought with a myriad of defects, including a weak roof design, a defective and insufficient restraint system that did not include available side curtain airbags , a defective window system and insufficient lateral and roll stability.
"Helene's death was tragic and unnecessary," said Brian Chase of the BISNAR | CHASE Auto Products Liability Law Firm. "We allege the 2005 Dodge Ram pickup truck Helene was driving at the time of her demise was significantly defective. What's more, we allege that even though Chrysler was well aware of these defects, it placed the truck into the public mainstream, putting drivers such as Helene at great risk without warning, and ultimately, without regard for human safety."
Chrysler May Have Been Aware of Dodge Ram Pickup Truck Defects
The suit alleges that since 1968, Chrysler has known about defects in its products, including its 2005 Dodge Ram Heavy Duty 4x4 SLT pickup truck. To begin, the truck's A and B pillars/windshield headers and roof rails lack sufficient strength and structural integrity to withstand roof crushing forces. What's more, the truck's defective and unsafe restraint system, including the lack of available side curtain airbags, permits excessive occupant vertical excursion which could facilitate the ejection of passengers in accidents such as rollovers. Additionally, the suit alleges the truck's window system design can fail and create openings for occupant ejection in the event of a rollover or side skid accident.
The action seeks economic damages for wrongful death , personal injuries, medical expenses, loss of past and future earnings and earning capacity, funeral and burial expenses and the loss of consortium.
About BISNAR | CHASE
The BISNAR | CHASE Auto Defect Attorneys represent people throughout the country who have been very seriously injured or lost a family member due to motor vehicle defects. The law firm has won a variety of challenging auto defect cases against General Motors, Ford Motor Co., Chrysler and many of the foreign manufacturers. For more information, read the book "Still Unsafe At Any Speed: Auto Defects That Cause Wrongful Deaths and Catastrophic Injuries" by Brian Chase and see www.ProductDefectNewsandAdviceBlog.com.
# # #
Find More Ram Press Releases