(PRWEB) November 27, 2012
Purchasing, refinancing, or selling a home can be an exciting yet stressful time for many individuals. The change often marks the beginning of a new journey, one which will likely take more than a bit of planning and time. FNC Title Services, LLC is a full-service settlement and title service company that can help ease the real estate transaction process and prevent any unforeseen snags. FNC has extensive experience in the reverse mortgage industry, having developed relationships with reverse mortgage brokers and lenders. With FNCs help, individuals can protect themselves from fraud, forged deeds and wills, mistakes in legal documents, will misinterpretation, undisclosed heirs, false impersonation of a propertys true owner, and instruments executed under expired or invalid power of attorney. Recognizing the standing of FNC among title service companies, Reverse Review Magazine invited FNC Legal Counsel, Alexander J. Chaudhry, to contribute to the publication.
In the November issue of Reverse Review, Mr. Chaudhry wrote about the rash of recent cyber-attacks targeting the bank accounts of high net-worth companies and the appropriate cyber security steps they should take. Given Mr. Chaudhrys expertise, Reverse Review Magazine has invited him to contribute a follow-up article in the January issue. The upcoming article will expand on the steps a company should take to secure its online banking platform. Mr. Chaudhry addresses the benefits of utilizing a computer that does not run Windows for online banking needs, creating a more secure password, the importance of setting rules with financial institutions to place limits on the ability to initiate online wire transfers, and a number of additional precautions. In order to be up to date on the current state of cyber security affairs readers can refer to Mr. Chaudhrys article in the November issue before the release of the January article.
I hope that my upcoming article in the January issue of Reverse Review Magazine can help companies secure their online banking information, said FNC Title Services Legal Counsel Alexander J. Chaudhry. A cyber-attack could be devastating if a company isnt safeguarded against it.
To learn more about how to secure online accounts from cyber-attacks, look out for the January issue of Reverse Review Magazine. The tips shared by Alexander J. Chaudhry can help a company avoid a potential disastrous financial mishap. In order to read about things you can do to immediately beef up cyber security, take a look at Alexanders article in the November issue of Reverse Review, out now. Individuals interested in learning more about FNC, CEO Ali Farahpour or the title services it offers can visit fnctitle.com.
Chicago, IL (PRWEB) June 14, 2012
Ziegler, a specialty investment banking firm, is pleased to announce the successful closing of a $ 24 million financing for Santa Rosa Academy (Santa Rosa). Santa Rosa is a charter school in Menifee, California, approximately 75 miles southwest of Los Angeles. Santa Rosa was opened in September 2005 by a group of teachers and administrators. Its initial enrollment consisted of 59 home-schooled students and seven staff members. The school started operating out of a garage while its leased offices were being built. Since then, Santa Rosa has grown to approximately 956 students and 54 staff members. Menifee Union School District, who approved the charter in 2005, renewed the charter in 2009 for a period of five years.
The Series 2012 bond proceeds will be used to acquire a new site and fund construction of the first of two project phases. Phase I will include a total of 67,065 enclosed sq. ft. across seven structures. Academic facilities include an elementary school building, a middle school building and a high school building. Phase I also includes a library/tech center, an administration building, a student pavilion and a security building, as well as outdoor playground areas, basketball courts, and courtyard area. Phase II, which will not increase capacity, will include a theater, gymnasium, soccer field and baseball field.
Santa Rosas steady enrollment growthenrollment has increased every year, almost tripling from 331 in FYE 2008 to 956 by FYE 2012is a testament to the strong demand for the schools academic programming. Santa Rosa has benefited from smaller class sizes and a hybrid program that includes three academic tracks: a full-time classroom track, a part-time classroom track and a full-time independent study track. All students, including independent study students, are required to spend time on campus and have access to school facilities for study and research. Financial performance has also been strongdespite funding cuts and continued funding deferrals by the state, the school has maintained solid cash flows.
Although Santa Rosa has no control over state funding, the schools historical performance demonstrates its ability to cut expenses and adapt to unexpected funding deferrals. Ziegler worked closely with Santa Rosa to demonstrate the truly hybrid nature of the independent study program.
Ziegler was pleased to have had the opportunity to work with the Santa Rosa team, Michael Braun, Director at Ziegler stated. They have a unique educational product that obviously serves their community very well. The demand for their school is tremendous, with enrollment tripling over the last three years and a waiting list that is more than sufficient to fill the open seats created by the new construction project. This demand led to significant investor interest that enabled Ziegler to price the bonds at a level that exceeded client expectations.
With more than 100 years of experience, Ziegler is a recognized leader in the educational sector throughout the U.S. That tradition continues today with its dedicated services to the charter school market nationally. Ziegler is ranked as the number one underwriter (in par value) for charter schools in 2011 according to the Electronic Municipal Market Access database (EMMA). Ziegler provides creative, tailored financial solutions for any type of charter school. Ziegler is one of the few financial services firms in the country that has a dedicated team of charter school finance professionals.
For more information about Ziegler Charter Finance, please visit us at http://www.Ziegler.com/CharterSchools.
About Ziegler:
The Ziegler Companies, Inc. (PINKSHEETS: ZGCO) together with its affiliates (Ziegler) is a specialty investment bank with unique expertise in complex credit structures and advisory services. Nationally, Ziegler is ranked as one of the leading investment banking firms in its specialty sectors of healthcare, senior living, religion and education finance, as well as corporate finance and FHA/HUD. Headquartered in Chicago, IL with regional and branch offices throughout the U.S., Ziegler creates tailored financial solutions including bond financing, advisory, private placement, seed capital, M&A, risk and asset management. Ziegler serves institutional and individual investors through its wealth management and capital markets distribution channels.
Certain comments in this news release represent forward-looking statements made pursuant to the provisions of the Private Securities Litigation Reform Act of 1995. This clients experience may not be representative of the experience of other clients, nor is it indicative of future performance or success. The forward-looking statements are subject to a number of risks and uncertainties, in particular, the overall financial health of the securities industry, the strength of the healthcare sector of the U.S. economy and the municipal securities marketplace, the ability of the Company to underwrite and distribute securities, the market value of mutual fund portfolios and separate account portfolios advised by the Company, the volume of sales by its retail brokers, the outcome of pending litigation, and the ability to attract and retain qualified employees.
# # #
Related Tech Press Releases
Ergonomics Remains Controversial Issue -- Carpal Tunnel Link and Business Impact Disputed in Safety.BLR.com Poll











Old Saybrook, CT (PRWEB) February 8, 2006
When it comes to controversy in the safety profession, ergonomics -- the science of fitting the job to the worker doing that job -- always tops the list. According to two recent polls conducted by Safety.BLR.com, "Making Safety Training and Compliance Easier," safety managers seem to be at odds with both a recent medical study and the view of many in business who have fought OSHA's proposed ergonomics standard. Poll results show that a majority of safety pros view computer use as a causal factor in carpal tunnel syndrome (CTS), and that an ergonomics standard would have little impact on economic activity.
The first poll asked: "Do you believe computer use causes carpal tunnel syndrome?" Fully 55 percent of the 474 respondents responded in the affirmative, that they believe there to be a causal link between CTS incidence and computer use.
These results came after the release of a Harvard Medical School paper disputing the linking of computer use and CTS. The researchers asserted that not only was there no link, but that computer use up to 7 hours a day has no effect on risk for developing CTS. Instead, risk factors may include heredity, body weight, fracture, or even pregnancy.
The second poll asked: "What effect would an ergonomics standard have on the economy?" Sixty-one percent of the 265 respondents said that its effect would only be slightly positive, slightly negative, or have no effect. This poll was conducted after the Michigan Senate passed legislation blocking regulations on workplace ergonomics.
"Viewed as a whole, the results seem to show that ergonomics remains an important issue for safety managers," said Steve Quilliam, editor of Safety.BLR.com. "They show that folks are convinced of the seriousness of carpal tunnel as an ergonomics hazard and that regulations to protect workers are necessary and would have a negligible economic effect."
To help control ergonomics hazards in the workplace, the safety editors at Safety.BLR.com have developed a free download, "Musculoskeletal Disorder Prevention Checklist." Download it here: http://www.blr.com/81001600/PRS86
About BLR
Old Saybrook, Conn.-based BLR produces plain-English compliance and training resources for HR, safety, and environmental managers. For more information, call 800-727-5257 or visit http://www.blr.com.
Contact:
Safety.BLR.com Managing Editor
Steve Quilliam
860-510-0100, x2148
# # #
©Copyright 1997-
, Vocus PRW Holdings, LLC.
Vocus, PRWeb, and Publicity Wire are trademarks or registered trademarks of Vocus, Inc. or Vocus PRW Holdings, LLC.
Find More Computer Press Releases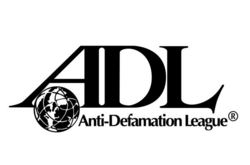 New York, NY (Vocus) February 19, 2009
The Anti-Defamation League (ADL) today welcomed the decision of the United Arab Emirates to issue a visa to Israeli tennis player Andy Ram so that he may participate in a tournament next week in Dubai.
Abraham H. Foxman, ADL National Director, issued the following statement:
"We are encouraged by the decision of the United Arab Emirates to issue a visa to Israeli Andy Ram so that he may compete in a tennis tournament in Dubai. It is a significant acknowledgement that sports should remain non-political, and reinforces the importance of respecting international commitments.
In granting the decision to issue a special entry permit 'in line with the UAE's commitment to a policy of permitting any individual to take part in international sports, cultural and economic events or activities being held in the country,' we hope this will now open the door for others from Israel - be they athletes, academics, business, medical or other professionals - to receive entry visas and to participate with their colleagues in important events in the Emirates. We see this approach as consistent with the signs of openness we expect from the leadership of the UAE."
About the Anti-Defamation League

Anti-Defamation League, founded in 1913, is the world's leading organization fighting anti-Semitism through programs and services that counteract hatred, prejudice and bigotry. Visit http://www.adl.org.
###
More Ram Press Releases