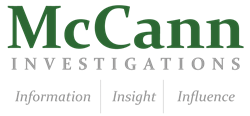 San Antonio, TX (PRWEB) December 12, 2013
McCann Investigations, a digital security and private investigations firm based in Texas, recently announced that it now offers the expertise of its professional digital security analysts for expert testimony in San Antonio court cases.
McCann provides a wide variety of digital forensics services, including traditional surveillance and computer security. All of the specialists at the agency must undergo rigorous training and have gained extensive field experience, which makes them perfect witnesses in court cases that require experts to clearly explain the significance of digital evidence found in investigations.
"We are always happy to be of use to the Texas court system," said Daniel Weiss, Managing Partner at McCann Investigations. "All of our investigators are capable of giving clear, knowledgeable testimony that makes it easier for judges and juries to understand exactly why evidence being presented to them is significant."
Computer forensics examinations typically involve analysts poring over files found on computers, laptops, flash drives, external hard drives, mobile devices and servers. These analysts extract any evidence that they find, and then use that evidence to track down the perpetrator of that crime and determine how they managed to accomplish their crime.
Because jury members and judges typically do not have expertise in digital security, the testimony services provided by McCann's San Antonio digital security specialists are extremely important to the process of any case. The evidence that they provide could sway the verdicts given by the court.
"We have great confidence in the ability of our digital security analysts to clearly articulate the significance of any evidence that they find," said Weiss. "The years of experience and the amount of training that these men and women have undergone is a major asset to court proceedings."
For more information about the services provided by McCann Investigations in the San Antonio area, visit the company's website at http://www.mccanninvestigations.com and follow the company on Twitter at @mccangi.
About McCann Investigations

McCann Investigations is a Texas-based private investigations practice focused on comprehensive investigations incorporating digital forensics, surveillance, undercover work and background checks for clients in various case types. Service areas include intellectual property theft, non-compete enforcement, fraud, embezzlement and family law. McCann Investigators are experts in the latest computer forensics tools and are licensed with the state of Texas. McCann examiners have provided expert testimony and reporting in hundreds of cases across the state.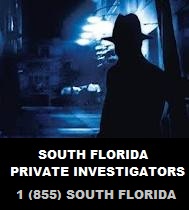 West Palm Beach, FL (PRWEB) January 01, 2013
South Florida Private Investigators Inc now offers full background checks, asset, bank searches, and full child support investigations in securing back child support owed, employment searches, and collection of back child support.
Private Investigator in West Palm Beach, Florida has many tricks to find dead beat parents in relation to collecting back child support. South Florida Private Investigators offers a new service in which the most high tech resources are used to find dead beat parents. Whether the subject is being employed by family members, getting paid under the table, or simply living off the government, South Florida Private Investigators can open a case and get the results needed at an affordable price.
South Florida Private Investigators Inc offers new services and affordable prices. Many new services include pre employment checks, bug sweeps, infidelity surveillance, background checks, and GPS vehicle surveillance. South Florida Private Investigators serves the Fort Lauderdale, Miami, Boca Raton, Delray Beach and West Palm Beach area.
John Bairunas is the Lead Investigator at South Florida Private Investigators Inc. Author John Bairunas discusses many ways fraud is on the rise in South Florida and tips on how to prevent infidelity, ripoffs, and scams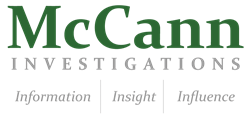 Houston, TX (PRWEB) November 20, 2012
McCann Investigations, a Texas-based private investigations and computer forensics firm is pleased to announce the release of a new case study titled "Risks of Incomplete Background Investigations in Partnership". This case study highlights the potential risks of incomplete background investigations in partnerships.
In most cases of proposed partnerships, background investigations are inadequate in determining the risks that may be involved. Fraudsters and con-artists involved in business may not have criminal backgrounds themselves, but may have a criminal element in their associations. "It's important to understand who a person's associates are" says Daniel Weiss, Managing Partner and Licensed Private Investigator at McCann Investigations. " There is some truth to the old saying,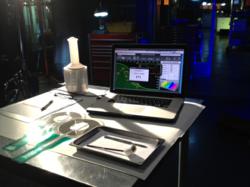 Boston, MA (PRWEB) May 23, 2012
Tekscan enjoyed a breakout role on the season finale of CBS hit show, CSI: Crime Scene Investigations.
When CSI was looking for a solution to measure impact force for their season finale, they turned to Tekscan. The challenge? To find out how much pressure it would take to liquidize a liver. The solution? The High Speed I-Scan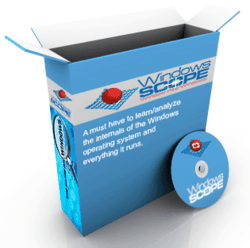 Amherst, MA (PRWEB) March 30, 2012
Designed as a Window into Windows, WindowsSCOPE enables in-depth analysis and reverse engineering of the Windows kernel and all kernel and user-space programs and drivers at a given time, through its unique extraction methods, intuitive representations of information and interactive graphical visualization, including down to single-instruction-level detail.

WindowsSCOPE Law Enforcement provides incident responders and digital forensics investigators with a powerful tool for in-depth analysis of computers running Microsoft Windows. In addition, it provides interoperability with existing tools, allowing it to be used either standalone, or combined with CaptureGUARD memory acquisition hardware or third party software based acquisition methods.

For more information, including demonstration videos and trial downloads, please visit the WindowsSCOPE website (http://www.windowsscope.com).
Find More Computer Press Releases
SUR-TECH Spy Store & Investigations











(PRWEB) August 9, 2003
Recently featured on 12News This Morning as one of the coolest stores in the Cincinnati area!
Sur-Tech Investigations, Inc. was established in 1985, providing exceptional private investigative services to businesses. As the customer base expanded, our role also expanded. Clients became interested in the equipment we used, and started buying equipment from us.
After years of selling products to people within the industry, Sur-Tech Investigations, Inc. officially created a retail division, Sur-Tech Spy Stores. This started in 1998 with one store, with the purpose of selling security equipment to the general public. As the number of stores increase, the original concept remains the same: Sur-Tech Spy Stores offer peace-of-mind at an affordable price.
For more Information about SUR-TECH Spy Store & Investigations please visit http://www.SURTECHSPYSTORE.com
©Copyright 1997-
, Vocus PRW Holdings, LLC.
Vocus, PRWeb, and Publicity Wire are trademarks or registered trademarks of Vocus, Inc. or Vocus PRW Holdings, LLC.
More Tech Press Releases
McCann Global Investigations Provides New Website Resources for Understanding the Computer Forensics Process












Houston, TX (Vocus/PRWEB) March 16, 2011
McCann Global Investigations provides new resources on its websites, http://www.mccannglobal.com and http://www.computerforensicssolutions.com that outline the Computer Forensics Process from imaging through extraction through analysis. McCann Globals new resource pages ensure that clients have a clear understanding of the processes that are involved and their importance in maintaining the integrity of the data.
The Computer Forensics Process: Analysis
When the security of your company has been compromised, it is important to follow the correct procedure for building a case with sound forensic evidence. The right evidence gathered in the wrong way can ruin any chances of presenting the data in court, and since electronic data can be a crucial factor in any case you take up, using the proper procedure is essential. To gather this evidence, you need a specialist with knowledge of hardware architecture and software systems—as well as the legal process.
    Experienced computer forensic technicians follow a set process to find and expose the digital fingerprints left behind in emails, Internet histories, files and networks. By having these professionals extract this information, you have evidence that can be used in a courtroom if any legal action needs to be taken. If you suspect that an employee is using private company information for their own personal gain, the first step is to contact a computer forensics expert.
    In order for any evidence to be considered forensically sound, the information must be found and analyzed by an experienced professional outside of your company. Evidence can be considered contaminated if the imaging is done within the company. McCann Global Investigations technicians use techniques that abide by both state and federal regulations for civil and criminal cases.
    After a technician acquires a forensically sound image of the device in question, the next step is analysis. McCann Global Investigations experts will determine what types of files—documents, images, etc.—can be recovered in the data. We gather information from email servers and their mailboxes, file servers, home directories and shared folders, as well as data pertaining to the type and location of data, electronic storage policies and back-up procedures. Aside from the content of the device, our specialists also extract metadata that identifies the file's creator. This includes when it was modified and when it was sent.
    After the images have been analyzed and the non-essential data discarded, the relevant information is uploaded into the Venio program, which is a very in-depth and forensically sound resource. The client, other counsel that may get involved and professional researchers can then use the same recovered data for analysis.
    In addition to computers, our experts also analyze floppy disks, zip disk tapes, USB drives, flash cards and network servers that can contain information that is important to your case. McCann Global Investigations specialists not only retrieve hidden or encrypted data from networks, hard drives and electronic sources, but also document every point of discovery in the process. This information is then compiled into a clearly written report explaining what the data reveals.
If you choose to take legal action, our investigators can testify in court with this forensically sound data as accredited investigators with years of experience and knowledge of the legal process. A third party is essential to establish the validity of your investigation so that the data found is not considered contaminated.
Digital Investigations, Real Results

In a digital world, evidence isn't as easy to spot as a smudged fingerprint or a smoking gun. McCann Global Investigations employs the most qualified and experienced investigative technicians in the field to find and analyze the electronic fingerprints your employees leave behind. Our local Houston-based investigators can quickly and discreetly undertake any inquiry into harmful activity at your company.
McCann Global Investigations can provide the services your company needs when your security is compromised:

•Investigations

•Data analysis

•Expert witnesses

•Consulting
Contact a McCann Investigator to learn more:

http://www.mccannglobal.com

info(at)mccannglobal(dot)com

800-713-7670

281-456-2474
###
©Copyright 1997-
, Vocus PRW Holdings, LLC.
Vocus, PRWeb, and Publicity Wire are trademarks or registered trademarks of Vocus, Inc. or Vocus PRW Holdings, LLC.