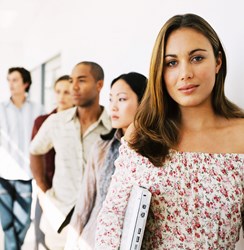 (PRWEB UK) 25 July 2013
The proliferation of social media has undoubtedly had an impact on how people look for jobs and probably nowhere more so than for students heading onto the jobs market for the first time. Data released earlier in the year* suggested that over the past two years, nearly two thirds of employers (59%) have increased the proportion of vacancies that they advertise on social media platforms such as Facebook and LinkedIn. This is good news for those looking for a new job, but leading ID fraud expert, Equifax, is urging job seekers to take care when posting CVs online and through social media sites.
Job seekers have become increasingly reliant on online recruitment sites to secure employment, explained Neil Munroe, External Affairs Director at Equifax. But people desperately trying to find a new job are also prime targets for fraudsters. Unfortunately, posting CVs online can increase the risk of falling victim to ID fraud and phishing emails.
Young people trying to get onto the jobs ladder could fall into the trap of placing more trust than they should in websites they find and post or provide an enormous amount of personal information online when they upload their CV. There are of course many job recruitment sites that are reputable and secure, but fraudsters are unscrupulous and will use any method to obtain personal information. We are therefore urging job hunters to look closely at the sites they are using to ensure they are legitimate and secure before providing any information.
The Metropolitan Police claims that it takes just 3 pieces of personal information to commit ID fraud. Equifax is, therefore, advising those looking for jobs to be cautious about what information they supply and ensure that they are not revealing too much. Equifax is also warning job seekers not to succumb to phishing emails they might receive asking for information in exchange for possible job interviews.
It is completely understandable that job hunters are going to want to get their CV out to as many potential employers as possible, concluded Neil Munroe. But they really must be careful how much personal information they give away.
To help protect job seekers from becoming victims of ID fraud when trying to find their dream job, Equifax has put together the following tips:
TOP TIPS TO PROTECT PERSONAL DETAILS WHEN APPLYING FOR JOBS ONLINE


Dont give out all your personal information on your CV when posting it online or making it available to others you can always provide more information at a later date
Ensure that the company or individual that has got in contact with you is genuine by carrying out some background checks on them
Check that websites on which you upload personal details have security locks to reduce the risk of them being hacked into
Never send any bank account details until you are totally sure that the job you have been offered is genuine and can transfer money securely
Make sure you have virus protection on your computer, which is regularly updated and a Firewall
*experHR March 2013
About Equifax

Equifax is a global leader in consumer, commercial and workforce information solutions, providing businesses of all sizes and consumers with information they can trust. We organize and assimilate data on more than 500 million consumers and 81 million businesses worldwide, and use advanced analytics and proprietary technology to create and deliver customized insights that enrich both the performance of businesses and the lives of consumers.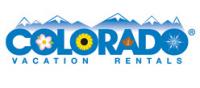 TELLURIDE, Colorado, (PRWEB) August 04, 2012
The 7th annual Telluride Festival of the Arts (TFA), Celebrating Visual & Culinary Arts, will take place August 17-19 in the Town of Mountain Village, Colorado. Foodies and art lovers will converge for three days to celebrate their passion for fine cuisine, art and entertainment. Many visitors heading to the event are already booking vacation rentals accommodations through ColoradoVacationRentals.com.
Produced by the nationally renowned Cherry Creek Arts Festival, TFA hosts professional national and regional visual artists from across the U.S. in an exhilarating outdoor exhibition tucked in a canyon surrounded by the majestic 13,000ft peaks of the San Juan Mountains. Vacation cabins in the Telluride area offer travelers private home-away-from-home comforts near the festival venue at costs that rival area hotels.
Highlights of the 2012 Telluride Festival include the signature Grand Tasting and a nationally juried art show, featuring artists in 13 different media categories including: ceramics, digital art, drawing, fiber, glass, graphics and printmaking, jewelry, metal-works, mixed media, painting, photography, sculpture and wood. Admission to the art show is free.
The signature Grand Tasting offers guests and patrons tastes of local restaurants, breweries, wineries and spirits for an evening of culinary and social celebration.
On Wednesday, August 15 folks arriving early for the weekend festival can join locals for the Mountain Village outdoor sunset concert series. The Festival kicks off on the 17th with a visual artist exhibition, followed by the opening night kick-off party. Visitors from across the U.S. and Canada enjoy staying in a Mountain vacation cabin or chalet, where they can stroll around the village and stay close to their lodgings, in the shadow of this beautiful mountain region.
ColoradoVacationRentals.com helps connect travelers to Telluride and across Colorado with private vacation home rentals near their venue, offering a homey alternative to expensive hotels.
With plenty of competition for accommodations in this resort town, travelers to Telluride are booking short term vacation rentals for their stay, and a Colorado vacation property offers some perks like a full kitchen and laundry room to make life a little easier on vacation.
Weve found that people have been taking advantage of vacation rental properties for short visits in places all across Colorado for years because of the convenience and cost savings, says John Romano of ColoradoVacationRentals.com. We make it easier for vacationers to connect with homeowners who want to rent their properties out to private parties.
For more information on booking private vacation rentals in Vail or anywhere in Colorado, visit the ColoradoVacationRental.com website.
###


(PRWEB) July 04, 2012
As a current topic on game industry lips, it is no surprise that gaming veteran, Codemasters co-founder David Darling CBE, has released a blog post about the digital revolution and the fall of game consoles.
Darling wrote his article last night on the website of his new mobile gaming company, Kwalee, labeling games consoles as old fashioned.
Darling writes: Consoles have become like dinosaurs heading for extinction.
With physical media such as DVD and CDs dying out fast, it is not surprising that gaming is indeed moving to digital distribution, which Darling believes will end the console wars.
He explains, Sony and Microsoft cannot let the retailers dictate game prices going forwards if they want to break free from the current over-priced model, their next consoles PlayStation 4 and Xbox 720 need to be digital only, or they will fail.
Once Apple add an App Store to Apple TV they could take over the living room games industry like they have taken over the handheld games industry with iPhone with flexible pricing and no distribution costs.
Darling adds, [Consoles] must adapt to a new environment where platforms like Steam, Facebook, Apple and Android App Stores are pushing innovation.
Darling co-founded Codemasters in 1986, focusing on high quality budget games for 8-bit home computers. The company released low retail price titles dominating the market in the 80s.
His experience in computer, console, and now mobile gaming, provides Darling with deep knowledge and understanding of game development. Mobile gaming is fast becoming the fastest growing sector of the gaming industry, projected to become an $ 18 billion industry by 2018.
Darling writes: Angry Birds has had more than one billion downloads. A sales figure totally beyond what can be achieved by boxed games. Giants like Apple and Google are taking over as the industry is transitioning from boxed to digital games.
Mobile gaming is a demanding market, with an increase of smartphone owners. Consumers are beginning to abandon their consoles and divert their budgets from paying $ 50 on a boxed product, to a free or $ 1 games with optional in-app purchases.
Darling comments on the advantages of free-to-play games:
Players can play more games for free and pay just for the content that they want.
Darling adds, Digitally distributed games can reach players all around the world quickly, cutting out physical production, warehouses, distributors and retailers. Therefore, it is no longer necessary to charge people huge prices to play video games.
Arguably, Darling debates the importance of game reviews. If a game can be downloaded and played for free, will you have a need for game reviews when you can try the game yourself for free? He states to have learnt what players want, going to great lengths to produce exciting games, with a number of creative and ambitious multiplayer turn-based games under development.
After all, digital distribution is only a delivery method. The important thing is making great games
David Darlings new company Kwalee, based in the centre of the Silicon Spa gaming community in Leamington Spa, focuses on social multiplayer mobile games. With iOS and Android devices offering gamers with numerous features that consoles cant such as touchscreen, cameras, GPS, accelerometers, built-in microphones etc. like other developers, Kwalees games would not work on the console market.
To read David Darlings full blog post, follow the link: http://kwalee.com/2012/07/03/jurassic-consoles/
Kwalee recently launched their latest iOS game, Pussy Flip, which is due to be available globally on the Apple App Store next month, unsurprisingly for free.
For more information and recent updates about Pussy Flip, visit facebook.com/flipkwalee
########
About: Kwalee is a company based in Leamington Spa that develop and publish social multiplayer games for iPhone and other mobile devices. Founded by David Darling CBE, co-founder of Codemasters, with decades of experience at the top level of the video game industry and contributions to many #1 games on numerous platforms in his CV. Kwalee is different. We seek to excite and entertain our customers with innovative new products that provide special experiences. Our ethos is based around a set of core values that put the customer first and which harness the creative skills of our staff to the maximum in order to do so. Kwalee is always very actively looking for those special people who want to join us in our exciting journey.
Check out kwalee.com for more information, Like us on facebook.com/kwaleeteam and follow us @kwaleeteam
Related Computer Press Releases