Albany, NY (PRWEB) December 28, 2013
According to a new market report published by Transparency Market Research "Bone Densitometers Market(DEXA, QCT, pDEXA, SEXA, pQCT, RA and QUS)- Global Industry Analysis, Size, Share, Growth, Trends and Forecast, 2013 - 2019," the global bone densitometers market was valued at USD 777.9 million in 2012 and is expected to grow at a CAGR of 3.3% from 2013 to 2019, to reach an estimated value of USD 908.5million in 2019.
Browse the full report with complete TOC at http://www.transparencymarketresearch.com/bone-densitometers-market.html
Bone densitometry is a non-invasive diagnostic technique which involves use of bone densitometers for quantitative measurement of bone mass or density. Over a past few decades, decrease in bone mass or density has been associated with the occurrence of fractures in future and thus bone density measurement has been considered as an indicator to predict fracture risk. Moreover, people with medications for corticosteroid treatment, cancer, eating disorders, amenorrhea and genetic disorders are also preferred for evaluation of bone mineral density.
Major improvements in diagnostic technology have been witnessed since last decade due to change in perception for osteoporotic disease, growing elderly population and high expenditure to society and healthcare agencies along with the adverse effects on patients across the globe. The advances in the technology are making it possible for early detection of disease before fracture occurs. With socio-economic development in many developing countries and rapid ageing of the population, osteoporosis has become one of the most prevalent and costly health problems in these regions. Growing ageing population combined with increased vitamin D deficient patients and rise in risk for osteoporosis in post-menopausal women contribute to the growth of this market particularly in emerging economies of Middle East, India, China and Japan. Moreover, technological advances in bone densitometerscoupled with increase in access and recognition of these technologies in emerging market, such as China, Brazil, Japan and India will serve as an opportunity for investors to invest in.
The global market for bone densitometers has been studied from the perspective of currently widely accepted technologies and the major end users. Technologies are further segmented, based on axial and peripheral bone density measurement. Axial bone densitometers include dual energy X-ray absorptiometry and quantitative computed tomography. Peripheral bone densitometers include single energy X-ray absorptiometry, peripheral dual energy X-ray absorptiometry, radiographic absorptiometry, quantitative ultrasound and peripheral computed tomography. The endusers for bone densitometers include clinics and hospitals.Hospitals remain the major hub in most of the countries across the globe for bone densitometry diagnostics and devices.
It is expected that the global market for axial bone densitometers will grow at a CAGR of over 3% from 2013 to 2019.In 2012, axial DEXA accounted for the largest share by revenue at USD 297.8 million of the total bone densitometers market. However, due to thedecrease in the reimbursement, the overall market revenue is expected to decline during the forecast period in the U.S and Europe.The market for axial QCTaccounted for the second largest share at USD 182.9million, in 2012. Moreover, it is expected that the global market for peripheral QCT bone densitometers will grow at a CAGR of over 4% from 2013 to 2019, owing to its high sensitivity, portability of devices, lesser scanning time, with better precision and accuracy, and also less radiation exposure.
Geographically, North America dominatedthe global market for bone densitometersin terms of revenue generation and is expected to maintain its position throughout the forecast period. Theadoption of DEXA systems, growing elderly population and consequent rise in incidences of osteoporosis in the U.S., is expected to contribute to the leadership of the North American market. Europe was the second largest regional market for bone densitometersin 2012, owing to the increased demand for bone density measurement.
Browse Blog: http://www.tmrblog.com/

Browse All Market Research Reports: http://www.transparencymarketresearch.com
Related Computer Press Releases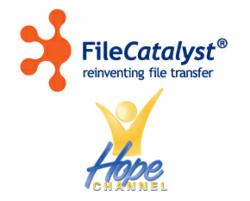 Ottawa, ON (PRWEB) May 07, 2013
Unlimi-Tech Software, the pioneer in accelerated file transfers and the creator of FileCatalyst, the worlds leading accelerated file transfer solution, is pleased to announce the selection of its software by Hope Channel, a global leader in Christian television programming and broadcast.
Founded in 2003, Hope Channel offers original, unique programs that foster wholistic Christian living. While it began broadcasting only in the United States, it is now a global network with 14 channels and reaches beyond North America to Africa, Asia, Europe, South America, and the islands of the Pacific.
To transfer its digital content to its entire global network reliably and at accelerated speeds, Hope Channel selected FileCatalyst Direct solution with the FileCatalyst Express client side option. Utilizing its unique acceleration technology, FileCatalyst Direct eliminated all slow file transfers regardless of transfer distance, file size and format, allowing Hope Channels media files to be sent reliably and at blazing speeds. Additionally, the FileCatalyst Express tool provided an efficient and simplified end user experience across all functions for sending and receiving files.
We used to FTP files from our east coast production center to our west coast satellite uplink facility for broadcast, said Justin Woods, Hope Channels Web Architect. However, even with high-speed connections on both ends, the coast-to-coast network latency meant that our transfer speeds were never higher than 2mbps. Transferring a single one-hour program would take nearly 24 hours! So, we ended up overnighting a lot of hard drives. With FileCatalyst, we instantly increased our transfer speed by a factor of more than 20 times, transferring files consistently at 45 mbps. A one hour program now transfers in 40 minutes. We couldnt be more pleased with FileCatalyst.
Hope Channel constantly moves their large format media assets on a global scale, making them great candidates for file transfer acceleration, says Dave McKeen, VP of Sales at Unlimi-Tech Software, Inc. The FileCatalyst platform ensures the quick and reliable movement of their content, eliminating any file transfer bottlenecks previously interrupting their workflows.
FileCatalyst will be demonstrating its accelerated file transfer technology at the Interop show in Las Vegas, taking place May 7 to 9, as well as hosting an open bar reception at booth 2159 during the show, on Wednesday, May 8th, beginning at 5:00 pm.
About Unlimi-Tech Software, Inc.

Located in Ottawa, Canada, Unlimi-Tech Software is the creator of FileCatalyst, the world's leading accelerated file transfer solution. Founded in 2000, the company has more than a thousand customers in media & entertainment, energy & mining, gaming and printing, including many Fortune 500 companies as well as military and government organizations. FileCatalyst is a software platform designed to accelerate and manage file transfers securely and reliably. FileCatalyst is immune to the effects that latency and packet loss have on traditional file transfer methods like FTP, HTTP or CIFS. Global organizations use FileCatalyst to solve issues related to file transfer, including content distribution, file sharing and offsite backups.
To learn more visit http://www.filecatalyst.com
About Hope Channel

Hope Channel is a Christian lifestyle television network that offers Gods good news for life today and for eternity. Its programs emphasize a balanced, wholistic lifestyle and focus on issues such as faith, health, family, finances and community. Using the latest technology, Hope Channel produces 95 percent of its content, making its programming unique, fresh, and relevant. What you see on Hope Channel you wont see anywhere else.
To learn more visit http://www.hopetv.org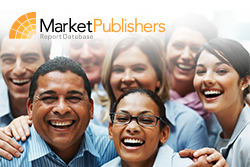 London, UK (PRWEB) November 01, 2012
The demand for pianos has been on the rise recently, fueled by the growing disposable income of consumers. The main production units are located in Europe and Asia. Driven by the globalization, many companies tend to move their piano manufacturing facilities to Asian countries, which is explained by the lower labor costs and prices for raw materials in the region.
China is the major contributor to the world piano output. In 2011, Chinese companies manufactured more than 350,000 pianos. By the end of 2012 the figure is likely to increase to 362,800. The market in China is highly concentrated: six leading producers account for more than 72% of the total country pianos output. The USA is the largest consumer of Chinese pianos amid more than 90 importing countries.
New research report Global and China Piano Industry Report, 2011-2012 worked out by ResearchInChina has been recently published by Market Publishers Ltd.
Report Details:
Title: Global and China Piano Industry Report, 2011-2012

Published: March, 2012

Pages: 78

Price: US$ 1,900.00

http://marketpublishers.com/report/industry/other_industries/global-n-china-piano-industry-report-2011-2012.html
The report provides comprehensive analysis of the piano industry development globally with a focus on China. The study provides a wealth of information on the main export and import trends, major consumer groups, top manufacturers, trade barriers and competitive landscape of the market. The Chinas piano industry is also examined in the context of the overall Chinese musical instrument industry. The research report is supplemented with production and sales volumes data. Furthermore, the report provides the investment analysis and development forecast of the piano industry in China.
Some of the major companies discussed in the study include: Yamaha Corporation; Roland DG Corporation; Steinway & Sons; Guangzhou Pearl River Piano Group; Ningbo Hailun Piano Co., Ltd; Beijing Xinghai Piano Group Co., Ltd; Shanghai Piano Co., Ltd; Kawai Musical Instruments (Ningbo) Co., Ltd; etc.
Report Contents:
PREFACE
1 PROFILE OF PIANO
1.1 Definition & Classification

1.2 Key Structure

1.3 Development Course
2 DEVELOPMENT OF GLOBAL PIANO INDUSTRY
2.1 Status Quo

2.1.2 USA and Japan

2.1.2 Europe

2.2 Competition Pattern

2.3 Industry Barrier

2.4 Dynamics

2.4.1Transfer of Piano Manufacturing to China

2.4.2 Attention on Brand Trademark and Protection of Intellectual Property Rights
3 DEVELOPMENT OF CHINESE PIANO INDUSTRY
3.1 Overview

3.2 Production and Sales Volume

3.3 Competition Pattern

3.4 Import & Export

3.5 Price Analysis

3.6 Major Consumer Groups

3.7 Problems and Suggestions
4 DEVELOPMENT OF CHINESE MUSICAL INSTRUMENT INDUSTRY
4.1 Policies

4.2 Current Development

4.3 Operation

4.3.1 Sales

4.3.2 Profit

4.3.3 Assets

4.4 Profitability

4.4.1 Loss Making

4.4.2 Return on Sales

4.4.3 Ratio of Profits to Cost

4.5 Operation of Segmented Musical Instruments

4.5.1 Violin

4.5.2 Ethnic Musical Instrument

4.5.3 Western Wind Instrument

4.5.4 Percussion

4.5.5 Guitar
5 KEY COMPANIES
5.1Yamaha Corporation

5.1.1 Profile

5.1.2 Operation

5.1.3 Development in China

5.2 Roland DG Corporation

5.2.1 Profile

5.2.2 Operation

5.2.3 Development in China

5.3 Steinway & Sons

5.3.1 Profile

5.3.2 Operation

5.4 Guangzhou Pearl River Piano Group

5.4.1 Profile

5.4.2 Operation

5.4.3 Development Strategy

5.5 Ningbo Hailun Piano Co., Ltd

5.5.1 Profile

5.5.2 Operation

5.5.3 Development Strategy

5.6 Beijing Xinghai Piano Group Co., Ltd

5.6.1 Profile

5.6.2 Operation

5.7 Shanghai No.1 Ethnic Musical Instrument Plant

5.7.1 Profile

5.7.2 Operation

5.8 Shanghai Piano Co., Ltd

5.8.1 Profile

5.8.2 Operation

5.9 Kawai Musical Instruments (Ningbo) Co., Ltd

5.9.1 Profile

5.9.2 Operation

5.10 Tianjin Jinbao Musical Instruments Co., Ltd

5.10.1 Profile

5.10.2 Operation

5.11 Yichang Jinbao Musical Instruments

5.11.1 Profile

5.11.2 Operation

5.12 Qingdao Sejung Musical Instrument Co., Ltd

5.12.1 Profile

5.12.2 Operation

5.13 Zhejiang Orient Piano Co., Ltd

6.13.1 Profile

6.13.2 Operation

5.14 Hangzhou GOODWAY Piano Co., Ltd

5.14.1 Profile

5.14.2 Operation

5.15 Shanghai Eurasian Piano Company

5.15.1 Profile

5.15.2 Operation

5.15.3 Dynamics
6 INVESTMENT ANALYSIS AND DEVELOPMENT FORECAST OF PIANO INDUSTRY
6.1 Outlook for Investment

6.2 Future Development

6.2.1 Development Prediction of Piano Manufacturing in China

6.2.3 Digital Piano as a development Tendency

6.2.3 Piano Consumption in China will be turned towards Medium and High-end Markets
SELECTED CHARTS
Distribution of Global Piano Output , 2010 & 2012

Piano Output and Number of Piano Companies in Major Countries, 2009-2012

Number of Pianos per 100 Urban Households in China , 2000-2012

Piano Output of China, 2005-2012

Output of Major Piano Manufacturers in China, 2010

China's Piano Export Volume, 2005-2012

Prices Offered by Major Piano Brands in China, 2004-2012

Instrument Consumption by Field, 2011

Policies for China Musical Instrument Industry, 2007-2011

Total Industrial Output Value of China Musical Instrument Manufacturing, 2008-2012

Operating Revenue of China Musical Instrument Manufacturing, 2005-2012

Total Profit of China Musical Instrument Manufacturing, 2005-2012

Number of Companies in China Musical Instrument Manufacturing, 2005-2012

Total Assets of China Musical Instrument Manufacturing, 2005-2012

Number of Loss-making Companies in China Musical Instrument Manufacturing, 2005-2012

Total Losses of Loss-making Companies in China Musical Instrument Manufacturing, 2005-2012

Sales Margin of China Musical Instrument Manufacturing, 2005-2012

Ratio of Profits to Cost of China Musical Instrument Manufacturing, 2005-2012

Yamahas Sales (by Product), FY2007-2011

Yamahas Sales (by Region), FY2007-2011

Operating Revenue and Total Profit of Hangzhou Yamaha, 2007-2009

ROLANDs Net Sales (by Region and by Product), FY2011

ROLANDs Net Sales and Operating Income in Electronic Musical Instruments, FY2010-2011

ROLANDs Net Sales in Guitar-related Equipment , FY2010-2011

ROLANDs Net Sales in Household Electronic Musical Instruments, FY2010-2011

ROLANDs Net Sales in Professional Audio & Video and Computer Music Device, FY2010-2011

Rolands Operating Revenue and Total Profit, 2007-2009

Operating Revenue and Operating Income of Steinway & Sons, 2008-2011

...
More new market research reports by the publisher can be found at ResearchInChina page.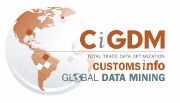 Eden, UT (PRWEB) August 22, 2012
CUSTOMS Info | Global Data Mining (CiGDM), leaders in trade compliance data and data management will present how to select the best destinations, products, and compliance strategy for expanding internationally.
When: Wednesday August 29, 2012 9:00 AM 9:30 AM EDT
Where: Online. Register for the webinar at https://www1.gotomeeting.com/register/892349633
Who: Matt Gersper, President & Founder, Global Data Mining and co-owner of CUSTOMS Info
What: Learn how you can stack the odds in your favor when expanding your business globally.

1) Selecting the best destinations for success

2) Selecting the best products for success

3) Selecting the right customs compliance strategy for your business needs
Quote: CUSTOMS Info & Global Data Mining helps companies expand sales into the global market, said Matt Gersper, No other company focuses more on trade data, HS classification and landed cost services than CiGDMserving nearly 1000 companies worldwide. Our fastest growing services are helping our clients go global.
About CiGDM:

CUSTOMS Info (Ci) and its sister company Global Data Mining (GDM) help businesses optimize global trade management (GTM) systems and streamline global trade automation.
Ci provides the worlds most comprehensive trade data repository delivered via web-based subscription, API web services or as data to populate any GTM or Landed Cost application. Ci is the largest provider of duty and tax content for international e-commerce with hundreds of e-commerce sites utilizing our data to provide accurate landed cost information. Our data and services provide faster deliveries and fewer border delays.
GDM helps multi-national companies increase the informational value of trade data and the productivity of global trade staff to reduce operating costs, improve customs compliance, accelerate supply chain speed and maximize the return on investment of this corporate function.
Our specialized strategy focuses on five areas of trade data optimization. Customs Info offers regulatory data formatted for lightning fast on-line research (#1) or formatted for computer automation (#2). GDM specializes in item compliance management (#3), customs audit compliance (#4), and business intelligence that identifies and quantifies financial opportunities and risks (#5).
Working in conjunction with GTM applications, Global Data Mining and CUSTOMS Infos strategic partners include SAP, Oracle, and other trade software partners. Please visit http://www.customsinfo.com , http://www.gdmllc.com for more information.
Find More Computer Press Releases
New Internet Technology Allows Schools, Small Businesses, Non-Profits To Share Documents and Collaborate Globally











Colorado Springs, CO (PRWEB) November 21, 2005
Finally there is an easy-to-use Internet tool that allows organizations such as schools, non-profits and small businesses to safely and securely share documents and collaborate globally without the need for an expensive computer network, Intranet or VPN connections.
ShareTechnologies (http://www.sharetechnologies.com) has developed a new Internet collaboration technology called "ShareSuite". ShareSuite allows an organization to easily connect all of its employees, sales reps, contractors, suppliers, and clients to an online collaboration system so the sharing of ideas and documents is seamless.
For security, every folder and every file has a security system that allows an administrator to determine which users have access to which files and how each user can interact with a particular file or folder.
To use ShareSuite, all each user needs is a computer with Internet access. This offers schools, non-profits and small businesses a tremendous cost savings because they do not need to own and maintain an expensive and complicated computer network with an Intranet and VPN connections.
According to Khaled Bitat, CEO of ShareTechnologies, "My team and I developed ShareSuite so organizations such as schools, non-profits and small businesses can securely collaborate and share documents globally without having to invest in building an expensive onsite computer network and Intranet."
For more information about ShareSuite and to try ShareSuite free for 30-days, please visit http://www.sharetechnologies.com or call (719) 785-7194.
ShareTechnologies, 130 E. Kiowa St, Suite 507, Colorado Springs, CO, 80905 (719) 785-7194.
# # #
©Copyright 1997-
, Vocus PRW Holdings, LLC.
Vocus, PRWeb, and Publicity Wire are trademarks or registered trademarks of Vocus, Inc. or Vocus PRW Holdings, LLC.
Philadelphia, PA (PRWEB) October 28, 2005
Currently enjoying an audience of tens of thousands around the world, the "techADDICTION" podcast is adding a third host, increasing the frequency of shows and re-launching independently as the "MobileTechRoundup" show. David Ciccone, owner and editor of the Dave's iPAQ website, joins "techADDICTION" co-hosts James Kendrick and Kevin C. Tofel for the new "MobileTechRoundup Podcast". The three mobile technology experts will record and release two 30-minute shows each week, starting with the inaugural episode on November 1, 2005.
"People are more connected and more mobile than ever," says co-host Kevin C. Tofel. "Our goal with the new show and additional host is to bring a broader perspective on mobile technology. The public is already riding the technology curve as more people utilize mobile devices everyday, ranging from cell- and SmartPhones, Personal Digital Assistants, Tablet PC's, iPods and numerous other small but powerful devices. Our goal is to educate and entertain our listeners by providing timely news, commentary, tips, tricks and product reviews to maximize the benefits of mobile technology."
James Kendrick offers this insight about the MoTR Podcast: "The addition of Dave Ciccone to the show is very exciting and I am thrilled. MoTR will be an informative podcast covering all facets of mobile technology with a humorous delivery by the three hosts. Kevin, Dave and I don't just talk about gadgets and mobile tech; we show how they can be used in innovative ways to make the listener's life a little easier. Most gadget consumers have limited budgets and on MoTR we tell listeners what works and more importantly what doesn't, so if we save listeners some of their hard earned money, we've done our jobs."
In addition to the show launch, "MobileTechRoundup" is proud to announce an advertising partnership with Battery Geek, Inc. Battery Geek, Inc. becomes the first sponsor of the new podcast, which will feature ads and product reviews of the company's external battery technology.
For additional information on the new mobile technology podcast visit www.mobiletechroundup.com.
About "MobileTechRoundup":
MobileTechRoundup is a bi-weekly podcast devoted to educating consumers about mobile technologies and best practices for using those technologies.
Contact:
Kevin C. Tofel
Tel: 215-913-3347
About Battery Geek Inc.
Battery Geek Inc. specializes in super long life external portable lithium ion rechargeable battery packs for laptops, portable DVD players, iPods, Sony PSPs, cell phones and many other portable electronic devices. They offer a distinctive ultra high density lithium ion battery technology featuring very long run times at reasonable prices. They also offer a free battery audit service on their website to try and help consumers select the right battery model for their personalized requirements. For further information, please visit http://www.batterygeek.net .
Contact:
Melissa Badillo
Tel: 306-791-5138
# # #