San Francisco, CA (PRWEB) November 25, 2005
The FontShop team (aka Santa's helpers) has been working on a sweet offer that will satisfy the need for type and reward you for being so good all year. Theres nothing better than licensing a long-coveted font collection -- unless its using those typographic treasures on a shiny new PowerBook. Spend your year-end budget wisely and well send you a little something to put under the tree (or on your desktop). Order select type libraries on CD before December 31, 2005, and youll get a brand new PowerBook, iBook, or iPod! ??FontShop offers type collections from major labels and independent foundries, including FontFont, Elsner+Flake, Emigre, Font Bureau, ITC, Linotype, and Monotype. Each library is an investment in licensed fonts that you can instantly access, eliminating the need to purchase and download individual typefaces for each project. Libraries also offer an incredible value "buying in bulk" means the cost per font is dramatically reduced.
*Download a library comparison chart and complete promotion details:
http://www.fontshop.com/virtual/newsletters/nov2005/FontShopLibrarySpecial2005.pdf
New Fall Libraries: Adobe OpenType and FF37
FontShop presents two new type collections. The Adobe OpenType library features more than 1,800 OpenType fonts, including Pro versions of Adobe Caslon, Adobe Garamond, and Adobe Jenson. OpenType is ideal for users seeking advanced typesetting features and extended language support. OT fonts are cross-platform, too a single font file is all that's needed for Mac and PC. A 20-CPU license is very inexpensive at $ 6,399.
The FF37 library includes every typeface in the FontFont collection, including new designs and long-awaited updates and extensions to classics like FF Dax, FF DIN, FF Meta, and FF Scala. Take advantage of our holiday special on this collection of more than 4,500 fonts licensed for 20 CPUs just $ 11,500 through the end of the year (a savings of $ 4,800 off the regular price).?
Call FontShop at 1-888-FF-FONTS to order either of these libraries.
'Tis the Season for Holiday Fonts
With more than 30,000 fonts to choose from on FontShop.com, you'll find the perfect means of expressing your spirit this season. Whatever suits your style edgy (Goudy Text, Saber, and Tourette), elegant and traditional (Chevalier, Cresci, and ITC Edwardian Script), whimsical (Xbats), or something antiqued and delicate (Chanson d'Amour) our faces will help you spread your personal brand of holiday cheer.
Free Font of the Month - Manual Sans Medium
http://www.fontshop.com/freefonts
Ole Sch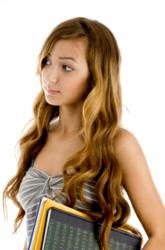 Pittsburgh, PA (PRWEB) November 29, 2012
ThoseTechGuys.com have released a list of the best Christmas gifts for college kids in 2012. This new list includes a range of products that are suited for young men and women attending college. Parents, aunts, uncles or friends that are purchasing gifts this season could benefit from this information. The list revealed that this retailer has some of the lowest online pricing for college student gifts for the 2012 Christmas shopping season.
The Kindle Fire is one of the hottest devices that is sold for the Christmas season. Amazon has listed this tablet as its most gifted item. College students can make use of the 40 percent increase in Wi-Fi connection that this tablet offers as well as the larger storage space.
Those Tech Guys found that the Kindle Fire has been marked down from its retail price online. Frequent sales are often found from select sellers. Those that did not purchase this tablet during Black Friday could still benefit from the low prices published online.
Laptop computers have remained a popular gift for students. The quality of laptops from manufacturers like HP have improved over the past decade. The light weight, faster processor and larger memory now included in these laptops have helped to make them popular according to Those Tech Guys.
The lowest price online was found for the model HP Pavilion dm1-4210us. This laptop is sold for 21 percent off the already discounted price for this holiday season. This special pricing is enacted to help those purchasing these as a gift online.
While sales of basic DVD players have been in decline, the blu-ray technology has helped to keep these media players alive. The high definition resolution that is offered with the picture quality and Dolby surround sound offered by these players has helped to keep them popular.
One of the best prices online found by Those Tech Guys for the Sony BDP-S590 was 35 percent off the list price. This larger than standard discount is offered only for online purchases and is not applicable to in-store buying.
Those Tech Guys review of the best Christmas gifts for college kids is scheduled to be maintained and updated as the Christmas holiday nears. This information is designed to be helpful to those searching for some of the best online pricing deals for 2012.
About Those Tech Guys
As a technology review website launched in 2010, Those Tech Guys have quickly grown into a consumer review resource online that helps men and women to find the latest products easier. This resourceful website receives help from writers, researchers and editors that help to compile some of the best pricing incentives found online. Both regular and holiday season shopping guides are written and released by Those Tech Guys to help consumers make better purchasing decisions online. A newly designed website is expected to launch in 2013 at http://www.thosetechguys.com.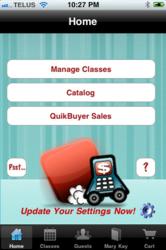 Houston, TX (PRWEB) June 02, 2012
Davlin Enterprises, LLC is aiming to help Mary Kay and Thirty-One Gifts consultants better run their businesses in the 21st century. The QuikCheckout app is now available in the app store. Designed for the iPhone, the app also works with iPod touch and has a high resolution on the iPad as well. The current version has been developed specifically to assist Mary Kay cosmetics consultants but is equally effective for sellers of Thirty-One Gifts. With QuikCheckout, consultants have their entire product catalog at their fingertips and can accurately calculate new orders with sales tax and discount codes, email customer receipts and manage their business contacts.
Mary Kay representatives have essentially been operating mobile businesses for decades, says David Jackson, President of Davlin Enterprises. This has always been a progressive industry, and we want to give them the most progressive tool with which to operate. Our main priority is to simplify and expedite the direct-selling process, creating an improved purchasing experience for customers and increased revenues for our users.
Apparently the developers are on to something. Says one satisfied user, I am so impressed and happy with this app! It has helped me so many times already on my iPhone. Now that I have an iPad, it is even more awesome . . . It is faster than ever and makes my parties run so smoothly.
In addition to helping consultants at sales parties, QuikCheckout also offers users the flexibility to sell whenever and wherever they please no longer limited only to gatherings in peoples homes. Its opened up a whole new door for me, says Stacy, a Mary Kay consultant. Ive been able to close sales with people I have just met in passing, at the grocery store, in the park and at other places because everything I need is right there on my phone. No more chasing for follow-ups hoping it turns into something later.
QuikCheckout removes the hassle of taking orders with pen and paper and enhances the selling process through speed, automation and accuracy. Jackson says that by removing the need for consultants to make sometimes complicated, manual calculations (often for numerous clients at one time) they are able to focus nearly all of their energy on what they do best - selling. This pleases customers and ultimately helps consultants increase their revenues with better quality sales.
Unlike a laptop computer, the mobile app has no need for Wi-fi - something often not available in peoples homes and other venues - and can run entirely on 3G. The developers plan to enhance the app even further in order to assist other direct sales consultants, and for that Jackson says the company is aggressively seeking additional consultants and corporate contacts. An Android version of QuikCheckout is also planned for the future. QuikCheckout can be downloaded from the App Store. To learn more visit quikcheckout.com or follow the developments on Facebook and Twitter.
Related Computer Press Releases


Sacramento, CA (PRWEB) January 27, 2012
Lumens.com is spotlighting modern gifts for him and her for Valentines Day 2012, with gift ideas from top brands like Areaware, Alessi, Blomus and more.
From cheeky toys for the kid at heart to playful, heart-themed home accessories, Lumens.com offers a number of gift ideas for Valentines Day. Some of the favorite modern gifts for this romantic holiday include:
Xtreamliner Wedding Wooden Toy Car by Playsam: A great gift between newlywed couples, the Wedding Wooden Toy Car pays homage to Swedish Princess Victoria and her husband, Daniel. The Wedding Car takes after Playsams line of wooden toy cars, this one lacquered in white with playful cans dragging behind. $ 80.
Big Love Spoons by Alessi: This fun and functional addition to the kitchen drawer brings love to bowls of ice cream, soup, cereal and more. Designed in stainless steel by Miriam Mirri with a heart-shaped spoon and weighty handle. $ 52 for a set of 6.
Art Breaker by Francois Dallegret for Areaware: This petite, heart-shaped steel object can be used as a paperweight or simply displayed as a dainty piece of art. Actually composed of two separate pieces, it can be rotated into numerous sculptural configurations via a hidden axis. Each half is plated in 14k gold and chrome, respectively. $ 64.
Big Love Ice Cream Bowl with Spoon by Alessi: This contemporary bowl makes a witty mix of elegance and youth in a design that combines shiny steel with bright colors. Designed by Miriam Mirri, the Big Love Ice Cream Bowl features a removable inner bowl for easy cleanup. $ 56.
Glovers by Radius: Exclusive to Lumens.com and perfect for Valentines Days chilly winter timing. These gloves-for-two are made a soft, high-quality red thermofleece and includes two individual gloves and another connected glove to share while while holding hands. Designed by Franziska Holzmann. $ 36.
Lumens.com is also a great place to find modern gifts for her this Valentines Day, including vases, jewelry, candleholders, personal accessories and more. Gifts for him include modern tech gifts, playful desktop toys, Alessi watches and more.
In addition to these, Lumens.com has hand-picked ideas for creating romance this Valentines Day, including mood lighting, picking the right vase for flowers, and all the accessories and tools needed for wining and dining.
In addition to these gift picks, Lumens.com also offers:
-Free shipping on orders of $ 50 or more (exclusions do apply)
-Low-price guarantee
-Expert service via our customer service center
-Easy, no-hassle returns
-Volume order discounts
-More than 300 manufacturers from all over the globe, offering everything from contemporary lighting to transitional fixtures and modern furnishings, gifts and home accessories.
For additional information on the Lumens.com new gifts and the Lumens.com modern Gift Guide, contact Sarah Schaale or visit lumens.com.
About Lumens Light + Living:
Lumens Light + Living is dedicated to offering the very best of design-oriented lighting, fans and home accessories, from the most contemporary lighting from international designers to modern interpretations of classic design.
Contact:
Sarah Schaale, Assistant Marketing Manager
Lumens Light + Living
916-444-5885
http://www.lumens.com
# # #
Find More Tech Press Releases
Buy Jewish Gifts and Ritual Items Directly from Israel and Support Israeli Economy












Los Angeles, CA (PRWEB) July 31, 2010
Now anyone worldwide has an opportunity to shop in Israel. Online Israeli shop http://www.YourHolyLandStore.com provides a very comprehensive list of Israeli made products.
If you are looking for unique Jewish gift or religious item it is a good idea to buy it directly from Israel. Such item will have a special meaning as it comes from the Holy Land. This way you also show your support and love to Israel by buying "blue and white" products.
Wide selection judaica items: kippahs, mezuzahs, tallits, shofars and Torah scrolls are offered by http://www.yourholylandstore.com (located in Israel).
Kippah is the most instantly identifiable mark of a Jew. In Jewish law wearing a kippah is described as "honoring God" and the Talmud states "Cover your head in order that the fear of heaven may be upon you" so Jewish men and boys wear the kippah at all times. The collection of kippahs in YourHolyLandStore is really huge. Made from various materials and techniques: crocheted, suede, velvet, satin. More then 100 various kippah designs are available in the store.
A mezuzah is affixed to the doorframe in Jewish homes to fulfill the mitzvah (Biblical commandment) to inscribe the words of the Shema "on the doorposts of your house". The commandment to affix a mezuzah is widely followed in the Jewish world, even by Jews who are not religiously observant. While the most important part of the mezuzah is the Kosher "Klaf," or parchment, and not the case itself designing and producing mezuzah cases has been elevated to an art form over the ages. Mezuzot are produced from an endless variety of materials, from silver and precious metals, to wood, pewter, stone, ceramics, and even polymer clay. The Kosher parchment is written by a certified Sofer Stam (scribe) and made of cattle skin. Usually the scroll is proofread by an expert proofreader, then scanned by a computer to ensure that scroll is error-free and Kosher.
Kosher authentic polished or half natural shofars also can be found at YourHolyLandStore. The horns production is performed using old and traditional techniques combined with modern techniques, and all under very strict supervision of quality and kashruth of the shofars. The factory is located in Ramat Hagolan (Israel) and is under rabbinical supervision. The shofar is mentioned frequently in the Hebrew Bible, the Talmud and rabbinic literature. In post-Biblical times, the shofar was enhanced in its religious use because of the ban on playing musical instruments as a sign of mourning for the destruction of the temple. The Ashkenazi and Sefardi shofar is made from the horn of a domestic ram (see sheep), while a Yemeni shofar is made from the horn of a kudu.
If you want to have a Torah scroll like the one in synagogue or to give your child his first Torah scroll as a gift for Bar or Bat Mitzvah or to dance with on Simchat Torah you can also find it at YourHolyLandStore. This Torah for kids has the Torah scroll with an embroidered mantel which opens up to reveal the complete Torah scroll printed on tear free paper. The Torah is the first of three parts of the Tanakh (Hebrew Bible), the founding religious document of Judaism, and is divided into five books, whose names in English are Genesis, Exodus, Leviticus, Numbers, and Deuteronomy, in reference to their themes (their Hebrew names: Bereshit, Shmot, Vayikra, Bamidbar, and Dvarim, are derived from the wording of their initial verses).
For more information about YourHolyLandStore or to view its wide range of Jewish gifts and jewelry visit http://www.yourholylandstore.com.
###








Attachments




©Copyright 1997-
, Vocus PRW Holdings, LLC.
Vocus, PRWeb, and Publicity Wire are trademarks or registered trademarks of Vocus, Inc. or Vocus PRW Holdings, LLC.
Related Ram Press Releases
Technology Expert and Guru, Scott Steinberg, Highlights the Top-Tech Gifts for Dad this Father's Day












Fairfax, VA (PRWEB) June 09, 2011
Nationally known technology guru, Scott Steinberg, recently appeared on NewsWatch to reveal his top hi-tech gift ideas for Dads this Father's Day. The four tech products Scott picked as the "Top-Tech Gifts For Dads" include; the TabGrip2 and TG Sleeve, The Sonos S5 Music System, The Audio-Technica ear-bud ATH-CP300 and in-ear ATH-CKP300 headphones, and the D-Link DCS-930L. Scott Steinberg spoke with NewsWatch through a Satellite Media Tour and shared his tech insights on the nationwide NewsWatch television show.
The TabGrip 2 is an integrated system designed to make the iPad 2 better in every use and every position. The TabGrip 2 is performance gear for your Ipad2, maximizing three core functions; gripping, standing, and protection. For gripping, the Tabgrip2 has soft touch contoured grips as well as a flexible backing which allows you to comfortably and securely hold and handle your iPad2. For standing, the TabGrip2 has adjustable stand legs which provide numerous sturdy and stable standing positions in both the horizontal (landscape) or vertical position(portrait). Lastly, for protection, the TabGrip2 has an integrated bumper system that actually prevents your iPad from hitting a hard surface when you put it down, keeping it safe from damage. The TG Sleeve is the companion for the TabGrip2, providing a grippy, water resistant, and lightweight sleeve that gives you added ease and protection for your TabGrip2 and iPad2 when you're on the go. The TabGrip 2 retails for $ 39.99 and the TG Sleeve goes for $ 14.99. You can save 10% by getting both in a combo -- called the TabGrip Complete -- for just $ 49.99 at http://www.tabgrip.com.
The Sonos S5 is a great gift for any music loving dad. The Sonos S5 is an all-in-one wireless music system for the house. You can have one S5 and easily move it around from room to room, or you can scatter as many of these as you want around the house. They all work wirelessly. The system streams music wirelessly from iTunes and the Internet including thousands of internet radio stations, shows, live concerts, sites like Pandora and pretty much all the music on the planet. A cool trick of the system? You can control all of these players wirelessly throughout the house using your iPhone, iPad, iPod or Android phone with free Apps. It's a great system that allows guests to play DJ throughout the night. The price of the Sonos S5 starts at $ 399 a room and they are available at http://www.sonos.com or many major retail stores including Best Buy, Amazon.com and more.
The Audio Technica ear-bud ATH-CP300 and in-ear ATH-CKP300 headphones are a great tech product for any athletic and sports loving dad. The ear-bud ATH-CP300 headphones deliver a sports-friendly fit with oval hangers that fit securely behind the ears. They won't fall out in the middle of a workout and most importantly, the ear-bud ATH-CP300 headphones deliver incredible audio clarity, something Audio-Technica is well-known for. If your dad prefers in-ear headphones, the ATH-CKP300's are the right gift. They feature an extra oval rubber ring that keeps the headphones in place during exercise and they have an angled housing that direct the cable behind your neck and out of the way. Both headphones come with a unique laboratory tested and approved sweat-proof design. The ear-bud ATH-CP300 headphones have a suggested retail price of $ 34.95 and the in-ear ATH-CKP300 headphones go for $ 39.95 and they can be found at http://www.audio-technica.com.
The DCS-930L Wireless N Network Camera is a mydlink-enabled Wireless Camera that comes with everything you need to quickly add a surveillance camera to your home or small office network. It works right out of the box. To view what the camera is seeing, simply log on to mydlink.com, choose your device, and start viewing. It retails for $ 119.99 and is a great gift for any dad that might want to make sure his infant child is sleeping well or his new Porsche is safe when he's in a different country.
Scott Steinberg is a nationally recognized Tech expert and appears regularly as a tech analyst for broadcast networks such as ABC, CBS, FOX, NBC and CNN. NewsWatch is a consumer-oriented nationally broadcast television show seen in more than 190 markets nationwide. Scott spoke with NewsWatch through a Satellite Media Tour from studios in New York City.

http://newswatchtv.com/ For more information you can head to http://www.newswatchtv.com.








Attachments




©Copyright 1997-
, Vocus PRW Holdings, LLC.
Vocus, PRWeb, and Publicity Wire are trademarks or registered trademarks of Vocus, Inc. or Vocus PRW Holdings, LLC.
Summit Racing Offers Unique Father's Day Gifts for Every Room of the House












Tallmadge, OH (Vocus) June 3, 2009
Summit Racing Equipment, the world's largest direct mail and Internet supplier of high performance automotive parts and accessories, is the car enthusiast's one-stop source for speed and horsepower. But the Tallmadge, Ohio-based company has a huge selection of products to help enthusiasts show off their passion inside the house, too. In fact, Summit Racing and Genuine Hotrod Hardware, a Summit Racing-owned company, have great hot rod-themed Father's Day gift ideas for every room of the house:
Den

    Automotive Lithographs by Larry Grossman: vibrant 19" x 25" hot rod-themed lithographs are featured in galleries worldwide

    Crosley Songwriter CD Recorder: 18 ½" x 11" x 15" recorder has an oak-finished case and plays vinyl records, tapes, CDs, and JPEG/MPEG digital formats

    Disc Brake Rotor Coaster Set: red brake caliper base with coasters that resemble vented brake rotors
Kitchen & Tailgate

    Gas-Powered Party Blender: a powerful 4-stroke, 23cc engine blends up to a quart of party drinks, and a stainless steel pitcher detaches for easy pouring

    Wrenchware Tableware: stainless steel set features fork with box wrench end, spoon with open end wrench, and knife with a plier end

    Diner Mug Set: heavyweight mug features Mobilgas logo
Bathroom

    Machined Aluminum 6-Speed Shifter Toilet Pump: plunger features billet aluminum stick and 6-speed engraved shift pattern and measures 15 ½" tall

    Machined Aluminum Toilet Paper Holder: holder is made from billet aluminum and holds standard toilet paper rolls

    Custom Flamed Toilet Seat: black seat features airbrushed flames and a clearcoat for years of durability
Bedroom

    Crosley Corsair Alarm Clock Radio: reminiscent of 1950s car radios, this clock radio has chrome accents, illuminated analog tuner, and top-loading CD player

    Disc Brake Alarm Clocks: these alarm clocks beep twice then go through the gears, screech to a stop, and say "Good morning!" They look like a disc brake system with caliper and rotor

    Big Block Night Lights: look like burly big block engines, right down to the manufacturers color and decals
Office

    1:6 Scale Dashboard Replica Card Holders: 6" x 9" holders feature replica dashboards from classic cars mounted on bases. Come with removable business card holder and engraved plaque

    Engine Desk Lamps: 18" tall lamps are accented with a 1:6 scale replica of a famous musclecar engine: Chevy 427 Tri-Power, Ford 427 SOHC, or Chrysler 426 Hemi

    Six-Speed Pen and Holder: unique pen holder features a six-speed shift gate machined from aluminum. The solid polished aluminum shift knob is threaded onto a shaft with a ballpoint pen on one end and features a built-in pencil sharpener.
Rec Room

    Billet Pub Seats: feature machined solid billet aluminum backrests in the shape of famous automotive logos—Chevy Bowtie, Ford Oval, Mustang, Dodge Ram, and more

    Logo Neon Clocks: 15" chrome plated housings with famous vehicle logos on black faces

    Revolving Wall Lights: 18" lights feature fluorescent lighting, reversible rotation, and Ford, Chevy, or Dodge logo. Lights extend 24" from wall.

    Crosley iJuke Tabletop Jukeboxes: 12" x 18" jukebox has a nostalgic look and accepts iPods to customize musical selections
Garage

    Air Tool Rack: holds nine different air tools and has a shelf for lubricants, oils, and other cans and bottles!

    Vintage Tin Signs: classic tin signs deliver a nostalgic look—Route 66, Gulf, Phillips, and much more!

    Tool Fridge: looks like a tool cabinet but holds lots of food and beverages! Measures 37" x 19" x 23".
For more automotive-themed Father's Day gift items for every room of the house, automotive enthusiasts can go to SummitRacing.com or GenuineHotRod.com, or call 1-800-230-3030.
Established in 1968, Summit Racing Equipment is the leading high performance parts and accessories company. Summit Racing offers the largest selection, lowest prices, and best customer service in the high performance industry via catalogs, Internet, and Retail Super Stores. The company is headquartered in Tallmadge, Ohio with retail locations in Tallmadge, Ohio; Sparks, Nevada; and McDonough, Georgia.
###








Attachments


















©Copyright 1997-
, Vocus PRW Holdings, LLC.
Vocus, PRWeb, and Publicity Wire are trademarks or registered trademarks of Vocus, Inc. or Vocus PRW Holdings, LLC.
New Easy Ways to Win Unique Father's Day Gifts He'll Love














New York, NY (PRWEB) May 23, 2011
It's not easy being a dad. That's why they get their own special holiday. This year on Father's Day, give Dad the gift of comfort, relaxation, and style with any one of these unique gift ideas. Any complete Father's Day Gift Guide wouldn't be the same without these picks. Plus, check out new sweepstakes and giveaways for multiple chances to win these cool gifts for dad just in time for Father's Day.
Give Dad ComfortTech Warmth
He'll love his very own ComfortTech™ Blanket -- there is no other blanket like it. Plush ComfortTech™ blankets are enhanced with 3M™ Thinsulate™ Insulation and perfect for year-round warmth. ComfortTech™ blankets feature lush microplush fabrics in a range of colors to compliment any room in the home. This way Dad is sure to stay warm on those cool nights or on the couch while enjoying his favorite game or movie. Visit Facebook.com/ComfortTech to enter for a chance to win one for dad.
Give Dad an Eclipse Man Cave
Eclipse curtains are exactly what Dad's man cave needs this Father's Day. He'll experience the darkness, silence, and beauty of Eclipse™ energy-saving, noise reducing, blackout curtains. Whether he wants to darken the room for optimal football game viewing, or turn his den into a home theater, Eclipse curtains are the perfect combination of function and style for the home. They're laboratory-tested to block out over 99% of outside light and reduce unwanted noise to give Dad his very own sleep oasis. Plus, they're machine washable and easy to hang. Visit Facebook.com/EclipseCurtains to enter for a chance to win an Eclipse Curtains man cave makeover for Dad.
Give Dad The Coolest Music Pillow Ever
The Sound Asleep™ Comfort Pillow is the perfect unique gift for the Dad who loves music. It's no average pillow! It's chock-full of awesome features he'll love -- a built-in speaker that plays sound from any audio device including iPods, iPads, Smart Phones, and even bedside radios. The speaker is buried deep inside the pillow – but comfy enough to earn a steady spot on the bed! Visit Facebook.com/SoundAsleepComfortPillow to enter for a chance to win the coolest pillow ever for Dad.
Media Inquiries
To host a product giveaway or request a review sample please contact Ellery Homestyles today.
About Ellery Homestyles - Ellery Homestyles is a leading supplier of branded and private label home-fashion products to major retailers – offering curtains, bedding, throws and specialty products in the U.S. Visit elleryhomestyles.com for more company information.
###








Attachments




©Copyright 1997-
, Vocus PRW Holdings, LLC.
Vocus, PRWeb, and Publicity Wire are trademarks or registered trademarks of Vocus, Inc. or Vocus PRW Holdings, LLC.
Clairebella Goes Greek with a New Line of Officially Licensed Sorority Gifts











(PRWEB) May 02, 2011
Clairebella will introduce officially licensed sorority gifts in May at the National Stationery Show. The line will include phone cases, clipboards, license plates, water bottles, desktop and table top items.
Designed by founder Kathy Denness, the products are mix and match like the entire Clairebella line. The line includes 74 pattern/color choices.
"We are excited to be working with the Greek organizations and providing new, unique products to what is currently available in the market," says Denness. "Today's young woman is trend-conscious with a sophisticated sense of style. She expects this style to transcend to all areas of her life. We hope that we are bringing a fresh, chic touch to the current selection of Greek merchandise."
About Clairebella:

Clairebella stands for "Stylish Living". The Clairebella brand incorporates bold, graphic patterns... classic with a modern aesthetic. Clairebella means pattern and color on unexpected products and in innovative ways. Clairebella is about having style all around you! Clairebella products can be found in specialty boutiques and stores throughout the US, Canada and the UK.
©Copyright 1997-
, Vocus PRW Holdings, LLC.
Vocus, PRWeb, and Publicity Wire are trademarks or registered trademarks of Vocus, Inc. or Vocus PRW Holdings, LLC.