ATLANTA, Ga. (PRWEB) December 27, 2012
Its almost the New Year and technology fans of the world are already salivating over the new gadgets to hit shelves in 2013. While nothing is certain and everything is possible, Protect Your Bubble, gadget insurance brand has a list of some possible gadgets that are certain to turn heads and be big hits in the upcoming year.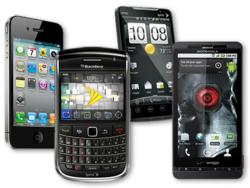 (PRWEB UK) 3 October 2012
As the summer gives way to Autumn, conference season begins anew. Travelers, meeting hosts and groups are getting ready to make their circuits. Along with their most comfortable shoes, business cards and company information, most of the presenters will have personal tech gadgets, laptops, tablets, cameras and phones plus all of the cables and other accessories.
Just because one is not in the office does not mean there is no productivity. Businesses expect employees to stay on the job, so having these tools with them is of the highest importance.
Besides, what better way to generate business than by encouraging pictures, blogs, tweeting and the occasional picture? The most difficult thing is not keeping up with everything on the floor, but keeping up with things while out of sight.
Mingling and networking are necessary at meetings, but dropping a guard is not a smart decision. Thieves know to target business gatherings because of the availability of unsecured technological devices. Protect Your Bubble, a gadget insurance specialist, provides the following ten tips for protecting gadgets while working at a conference or trade show:
1.
LAPTOP Picks the Gadgets to Give This Holiday Season











New York, NY (PRWEB) October 29, 2007
As tech gadgets gain ever-increasing popularity as holiday gifts, LAPTOP - Mobile Solutions for Business & Life, the leading mobile tech magazine, is taking the stress out of holiday shopping by naming the top ten gadget gifts for 2007. The list of must-have gear, featured in LAPTOP's Gadget Gift Guide special issue and online at http://www.laptopmag.com on November 6th, showcases tech gifts that everyone will love, from a GPS navigator with built-in Zagat ratings to a camcorder that uploads videos directly to YouTube.
The top ten gadget gifts are:


    Apple iPod touch (8GB: $ 299, 16GB: $ 399)                        
    Samsung 81 Series LCD HDTV (from $ 2,999)
    Sound ID SM100 Ear Module Bluetooth Headset ($ 129)    
    TiVo HD ($ 299)
    Panasonic Lumix DMC-FZ18 ($ 399)    
    Dell XPS M1330 (from $ 1,199)
    Navigon 5100 GPS Navigator ($ 499)
    Apple iMac (from $ 1,199)
    Flip Video Ultra Series Camcorder ($ 179)
    Creative Aurvana X-Fi Noise Canceling Headphones ($ 299)
The Gadget Gift Guide, available on newsstands November 6th, 2007, covers over 300 products, including notebooks, digital cameras, big-screen TVs, tech toys for every age, the best gadgets under $ 100, and good-karma gifts that give back. It also includes advice on everything from creating photo books from your favorite holiday photos to setting up Dad's new universal remote control.
About LAPTOP Magazine & Laptopmag.com

LAPTOP- Mobile Solutions for Business & Life celebrates the infusion of mobile technology in our daily lives, and its pages provide the information, advice, and insights that enable its readers to thrive in a wireless world. LAPTOP is the leading source of mobile technology information and serves as the essential guide for both mobile professionals and tech-savvy consumers who want to make informed buying decisions and stay connected and entertained on the go.
Contact: Liz Moran

Marketing Manager                                                    

(212) 807-8220

lmoran(@)bedfordmags.com
###








Attachments


















©Copyright 1997-
, Vocus PRW Holdings, LLC.
Vocus, PRWeb, and Publicity Wire are trademarks or registered trademarks of Vocus, Inc. or Vocus PRW Holdings, LLC.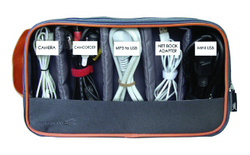 San Francisco, CA (Vocus) June 23, 2010
An innovator in the design of products for storage and organization, Kangaroom Storage announced today the launch of a new line of tech organizers, called Tech Tamers, designed to simplify the organization, charging and utilization of tech products and accessories. Alone, each organizer tames tech chaos by creating a labeled place for gadgets, cords and tech accessories. Together, these new organizing essentials provide a clean, sleek look to tech organization, while making it easy to find and use technology in busy daily life and travel.
"The new Tech Tamers line was conceptualized in response to the increased number of gadgets we all use everyday. Most people have at least one cell phone, camera, MP3 player, hand-held gaming device and headphones that they use on a daily basis and travel with. By taming the cords and accessories that are necessary for all of these electronic devices, we will enable our customers to always have their tech collection charged and ready to use when they need it. These sleek tech organizers, like our entire line of products, are focused on functionality, durability and simplicity." says Jeff Block, CEO & Founder of Blockware, LLC.
The Tech Tamer collection consists of 5 different organizers, each with a unique purpose. 1. The new and improved Personal Media Pouch stores adapters behind each device, simplifying the process of packing up gadgets and making it easy to keep track of tech essentials when out and about. 2. The On-the-Go Charger provides a place for gadgets and their corresponding adapters, as well as a power strip, and can convert into a tabletop tripod station for gadgets by folding the back cover. 3. Manage your multimedia entertainment system with the Remote Wrangler's color coded labeling system for simple operating instructions and storage unit for up to four remote control devices. 4. The Music Travel Pack allows users to carry quality sound everywhere by keeping headphones untangled and protected, while safely and efficiently stowing all other travel necessities in one centralized carrier. 5. The two-sided Cord Pouch makes tangle-free cord storage a painless process by supplying labeled sections for each cord. The Tech Tamers collection will be available for the public to purchase on and after July 15, 2010 at www.kangaroomstorage.com .
Customers, press and retailers are invited to visit Kangaroom's newly opened retail warehouse located in the South of Market district of San Francisco. Inquiries, interviews and product reviews are welcomed and encouraged.
About Kangaroom Storage

In the 4 years since its inception, Kangaroom Storage has gained international recognition as an innovative creator of organizing solutions for home, office, technology, and travel. They have garnered press coverage for their award-winning products including their popular Bamboo Laptop Stand, their Phone/PDA Wall Mountable Charging Station and their Stackable Storage Boxes. This year, Kangaroom's Recycle Bags were nominated for The Green Award for Most Eco-Friendly Organizing Product at the Los Angeles NAPO Awards.
Press Contact:

Karen Block

Director of Public Relations

415.305.6627 cell

415.522.0614 office
# # #