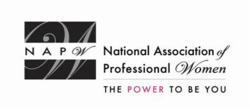 Garden City, NY (PRWEB) November 13, 2012
Members and guests of the NAPW Forest Hills, NY Local Chapter met for a professional networking meeting on October 24th at Biu Bella. While enjoying wonderful brick oven pizza, season salad, and a chicken platter, attendees embarked on a networking session. They then received expert tips from Leah Chase, Founder and President of Excelsior You, on how to transform themselves, and consequently, change the way they are seen by others.
Using her 20 years experience as a Personal Shopper and Coach, Leah expertly showed the women how they could create a look that is fashionable and comfortable by making simple yet significant wardrobe changes.
Leahs presentation was engaging and very positive. She made it clear that creating our own personal style is important because how we see ourselves is how we present ourselves to the world, said Forest Hills Chapter President Anjali Chugh.
Leah began her presentation by asking members and guests if they knew what their personal style is (some did, some did not) and suggested that the women identify their signature style and then get a little creative with it. She also noted that a persons signature style tends to change as she gets older.
Some notable fashion tips from Leah included: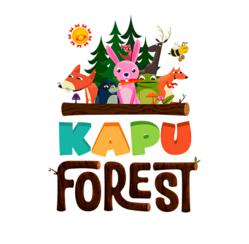 Helsinki, Finland (PRWEB) August 21, 2012
Kapu Toys debut release, Kapu Forest, presents the wonders and discoveries of a northern forest to kids all over the world. In Kapu Forest, kids can explore nature and carry out mini-tasks with various different forest animals. From feeding berries to the hungry fox, to directing the lost mole home and helping the rabbit harvest its carrots, each mini-toy promotes fun play, use of cognitive skills and altruistic behavior. At the same time, the toy reconnects kids to nature by acting as an inspiration to continue the play in real nature.
Kapu Forest is also dedicated to bringing generations together with the style and characters everyone loves the original artwork is inspired by the 1950s children books and the works of the legendary illustrators such as Mr. Alain Gr
The Leaders of Forest Industry Will Meet at Forest Tech Europe 2008, 5-6 November, in Helsinki, Finland











Helsinki, Finland (PRWEB) October 9, 2008
Forest Tech Europe 2008 is an international conference on emerging technologies for the forest industry in Europe. Forest Tech Europe recognizes the beneficial use of emerging technologies of the forest cluster and helps international corporations, scientists, policy makers and investors to focus on the future of forest industry.
Forest Tech Europe 2008 will bring together and host top speakers around the world. Key speakers include: Jorma Eloranta, CEO, Metso; Pauli Hänninen, Executive Vice President, UPM; Harri Kerminen, CEO, Kemira; Kaarlo Niskanen, CEO, KCL; Geert Dancet, Executive Director, European Chemicals Agency; Anne Brunila, President, Finnish Forest Industries Federation; Paul Strebel, IMD, Switzerland; Peter Axegård, STFI Packforsk, Sweden; Joseph Cleary, National Renewable Energy Lab, US Department of Energy, USA; Ronald Brown, Agenda 2020 Technology Alliance, USA and many more!
The conference will concentrate on the following themes: Innovations, Sustainable Development, Materials, Chemicals, Energy & Biorefining, Nanotechnology, International cooperation, and Future of Forest Industry.
"We are very delighted to arrange a truly international forest emerging technology conference that aims to vitalize the industry through many promising emerging technologies and strengthen the image of the whole industry", says Maria Sipilä, Event Director & Senior Consultant, Spinverse.
Event partners are UPM-Kymmene, Metso, Kemira, Forestcluster Ltd and KCL.
The lead organizer of the Forest Tech Europe conference is Spinverse, a Finland based company specialized in emerging technology commercialization.
Press and public are invited to meet the leaders of forest industry at Forest Tech Europe 2008, Helsinki Fair Center, 5-6 November 2008.
For more information on Forest Tech Europe 2008, visit http://www.forest-tech.net
Or contact:

Spinverse

Maria Sipilä, Senior Consultant

Tel: +358 45 125 9809, maria.sipila@spinverse.com
Spinverse - Your emerging technology partner

Spinverse commercializes emerging technologies by combining scientific, industrial and investment expertise with wide contact and knowledge networks. Spinverse organizes international technology events, provides capital and technology transfer services and coordinates national programmes in nanotechnology, functional materials, fuel cells and mobile communications.
More information about Spinverse: http://www.spinverse.com
###






Attachments





©Copyright 1997-
, Vocus PRW Holdings, LLC.
Vocus, PRWeb, and Publicity Wire are trademarks or registered trademarks of Vocus, Inc. or Vocus PRW Holdings, LLC.