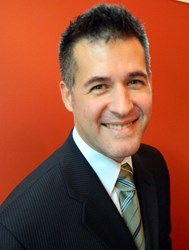 (PRWEB) January 12, 2014
Mr. Martin Clouthier joins Fauske & Associates, LLC (FAI) as a Senior Consulting Engineer serving Canada for testing and consulting services. Mr. Clouthier's career spans more than 20 years focusing on loss prevention in the process industries. He has conducted hundreds of formal assessments aimed at identifying, quantifying and reducing the risk of major accidents at industrial facilities across Canada.
His current interests are in fire risk assessment at nuclear facilities and explosion risk assessment for industrial processes involving dust, gas or hybrid mixtures. Since 2005, he has served as an active member of the NFPA committee for explosion protection systems.
"Martin's extensive on-site experience will be an important asset to FAI's presence in Canada particularly in light of recent hazardous events like the explosion at Babine Forest Products in Burns Lake, BC," states FAI Director of Sales & Business Development Jeff Griffin. "The largely voluntary nature of Canada's safety regulations means that companies rely on experts like Martin to ensure that their processes are safe, especially in the wake of a catastrophic event."
He has the following degrees:

    M. Sc. - (Fire Protection Engineering) Worcester Polytechnic Institute
    B. Eng. - (Electrical Engineering) Technical University of Nova Scotia
    B. Sc. - (Mathematics) Dalhousie University
And has the following professional designations and memberships:

    Salamander Honorary Fire Protection Engineering Society
    Canadian Society for Chemical Engineering
    Member, NFPA Technical Committee on Explosion Protection Systems (NFPA 67, 68, and 69)
    Association of Professional Engineers of Nova Scotia (APENS)
    Professional Engineers Ontario
    Ordre des Ingenieurs du Quebec
    Society of Fire Protection Engineers (SFPE)
    National Fire Protection Association (NFPA)
    FRM, Risk and Insurance Management Society (RIMS)
Per Fauske & Associates, LLC President Kris Fauske, "Martin is an excellent addition to our team. We are thrilled that he will provide more immediate service to our clients in Canada."
Founded in 1980 by Hans Fauske (D.Sc.), Michael Grolmes (PhD) and Robert Henry (PhD), FAI became a wholly owned subsidiary of Westinghouse Electric Co. in 1986. FAI assumed early leadership roles in the acclaimed DIERS program for AIChE and the IDCOR program for the nuclear power industry. These activities led to state-of-the-art methodology and laboratory tools for characterizing chemical systems and computer models for analyzing severe accidents in commercial nuclear power plants used worldwide. Recognized worldwide for phenomenological modeling related to the prevention and accommodation of chemical and nuclear power accidents, FAI also provides advanced training and research in physics, chemical engineering, mechanical engineering, nuclear engineering, computer science and other fields. FAI has several fully staffed laboratories supporting: EQ, CHAMP, full-scale thermal/hydraulics experiments, and basic physical sciences. FAI has a 10CFR50 Appendix B Quality Assurance (QA) Program and is ISO- 17025/IEC, ISO-9001 and TickIT certified. In addition, FAI is an Authorized Provider of IACET CEUs.
FAI is also recognized for conducting comprehensive plant evaluations. FAI's Nuclear Systems Group helps its customers enhance the availability and reliability of their operating plants while maintaining regulatory compliance, extending plant life and reducing operation and maintenance costs.
With regard to industrial and chemical process safety, FAI is at the forefront for dust explosivity/combustibility testing offering a wide range of services related to characterizing, preventing and mitigating combustible dust explosions and fire hazards. Already an established leader, FAI just opened one of the most comprehensive, state-of-the-art combustible dust hazards testing lab and education centers in the world. In addition to laboratory testing, educational training and on-site consulting services are a frequent customer request.                            
For more information regarding services to Canada, please contact: Martin Clouthier, 902-444-0207, clouthier(at)fauske(dot)com, http://www.fauske.com.
###


Miami, Fla. (PRWEB) October 10, 2012
Praised by educators around the world as the next big thing in ed-tech, Nearpod today unveiled the next generation of its all-in-one solution for the synchronized use of iPads to support teaching and learning. Launched less than six months ago, Nearpod rapidly emerged as the preferred platform for the growing ranks of K-12 schools adopting iPads. The app has been downloaded more than 150,000 times, and nearly 250,000 students have logged into Nearpod classes. In addition to downloads from every state in the United States, Nearpod has seen an explosion in popularity globally, with users representing 99 countries and every continent in the world.
Now available on the App Store, the new version of Nearpod is fully compatible with iOS 6 and unifies the teacher and student app into one, simplifying the user experience. Teachers can use Nearpods new Web Share feature to add web pages to presentations, allowing student to navigate them in a safe browser environment, guided by their teacher. With the tools new SlideShow feature, teachers can add slide shows to their presentations and allow student to navigate through them at their own pace, personalizing the learning experience. In addition, the new Nearpod saves teacher time by allowing them to use PIN (share a presentation in advance) to send a presentation to students with just the tap of a finger. Students receive the PIN by email and can have it downloaded and ready to launch when class begins.
The new Nearpod is already receiving high praise on the App Store. As one teacher said, This is a must-have app for any teacher using iPads in the classroom! The ability to create your custom presentation, engage your students with it and assess them in real time is like no other platform out there. Thank you for this power tool, and keep up the good work.
Nearpod allows teachers to easily create and share interactive lessons, receive feedback on student device use, assess learning in real time and personalize instruction for students. Teachers use Nearpod to create their own lessons or choose from its growing collection of complete multimedia presentations based on content from recognized sources, such as Khan Academy and TED Education. All Nearpod presentations include short lesson plans and can be aligned to the Common Core State Standards, featuring multimedia content and activities appropriate for any grade level. After class, the Nearpod Reporting Tool provides teachers with powerful analysis of individual and group achievement.
Schools are deploying iPads at a phenomenal pace. At the time same time, educators are looking for ways to ensure that the device fulfills their promise as a powerful tool to support student engagement and achievement, said Felipe Sommer, co-CEO, Nearpod. Nearpod is the bridge that transforms iPad into a learning tool for creating and sharing content, assessing performance and, ultimately, personalizing and improving the educational experience for students.
Teachers can download or update Nearpod by visiting the App Store at http://itunes.apple.com/us/app/nearpod-teacher/id523540409?mt=8. To learn more about Nearpod, visit http://www.nearpod.com.
About Nearpod

Nearpod was developed by a team of experienced entrepreneurs passionate about mobile technology and its implications across education. The companys exclusive focus is to develop software and interactive content for mobile devices, in ways that improve teaching for students of all ages. Nearpod has raised an undisclosed amount of money from a select group of angel investors, including Clarence So, senior vice president and chief strategy officer at Salesforce.com.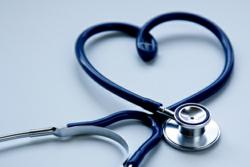 Orange, California (PRWEB) July 11, 2012
In an effort to reach more and more consumers, HealthCompare aims to release ebooks beginning in July to educate consumers on the ever-changing field on health insurance. They are a nationally recognized health insurance comparison site who has made it their goal to educate consumers so they can make their most effective medical coverage decisions with confidence.
They began the road to education by asking site visitors a series of questions which, if answered honestly, would empower the shopper by giving them the details they needed to choose a policy that would be effective and affordable.
The questions they asked were:
What are the consumers current health care needs? Do they currently require medication? Does the consumer have a pre-existing condition? Or are they seeking to start a family in the near future?
Does the financial state of the shopper allow for a lower deductible, thusly giving them a higher monthly premium? Or would having a high deductible (and therefore lower monthly premium) be more beneficial?
Is the consumers physician a factor? If they prefer to continue seeing their doctor of choice, HealthCompare helps them decide what policies allow that.
Are there any other health insurance options for the shopper, such as spouse or parent plan?
Once consumers get their quotes, HealthCompare then helps them narrow their decisions by prompting them to ask further questions, like:
How much will the policies being compared cost them from their pocket when considering deductibles, co-insurance, and co-pays?
What will the policies being compared offer in terms of maximum out-of-pocket expense?
Will the consumers office visits be covered?
Do any of the policies up for comparison offer maternity?
Is prescription drug coverage an option?
How much will the consumer pay for emergency services and ambulances?
Will the current primary physician and local hospitals be accepted under any of the policies being considered?
Health insurance costs are much more involved than mere premiums and buyers must carefully consider all out of pocket expenses to understand what their policies will ultimately cost them.
But HealthCompare did not stop with delving questions. They continued their path by releasing infographics. Seeing the inherent difficulty in their industry, they chose to illustrate the hardships associated with it through these graphics that extracted the essence of the topics through beautiful images and colors.
Some infographics released are:

Why Health Insurance Comparisons Are Important
Insurance For Self-Employed Isnt Impossible
Is Affordable Medical Insurance Just A Dream
Company Policies Vs. Private Health Insurance
Other infographics released can be found here.
HealthCompare has now announced their intention to reach more and more consumers through the current explosion of ebooks and the self-publishing industry. With the new affordability and portability of ebooks, more Americans than ever are reading again and they choose to continue to exhibit their compassion through this new media format.
The new ebooks will address topics that consumers face in every stage of life - from college to senior citizens. The first release will be in July and will continue weekly thereafter.
About Health Compare: HealthCompare was launched in 2009 to work with brokers and carriers to help individuals and families easily research, compare, buy, and enroll in the right health insurance plan at the right price. Based in Orange, Calif., it delivers accurate, customized, health insurance quotes for the country's diverse population.
Through a unique partnership with its sister company, CONEXIS, HealthCompare has the ability to quickly reach thousands of COBRA-qualifying consumers and provide them with COBRA alternatives at the moment they become eligible for COBRA benefits. This provides these consumers with an opportunity to enroll in individual or family plans and potentially save hundreds to thousands of dollars on COBRA premiums and, at the same time, rewards referring brokers with referral fee income for the life of each policy.
For more information, visit http://healthcompare.org/ or call 888.748.5152.
ad:tech San Francisco: 'Out of the Box' Conference Theme Confronts Today's Content Explosion












San Francisco, CA (PRWEB) April 12, 2007
ad:tech expositions, LLC (http://www.ad-tech.com), the leading organizer of conferences and exhibitions for the global marketing community, today announced ad:tech San Francisco, themed "Out of the Box: Building Great Brands in the Digital Age," April 24 - 26, 2007 at San Francisco's Moscone Center. The San Francisco event will examine the content explosion and ever evolving dynamic of the digital marketing industry. Interactive marketing has become mainstream, and the show's content-from CEO keynotes to workshops -- explores the "marketing maelstrom" in which today's modern marketers are caught.
"ad:tech San Francisco will jump-start our U.S. conference program this year," said Don Knox, VP, ad:tech expositions. "We expect record attendance for this show, setting the pace for the rest of 2007. This industry is powerful and continues to grow exponentially. Now, more than ever, ad:tech's expansive global reach connects industry players and contributes to the continued success of digital marketing."
ad:tech's Drew Ianni, Senior Global Analyst & Programming Chair, has crafted an event that addresses head-on the change and confusion that modern marketers face. ad:tech San Francisco will feature more than 200 speakers, including CEOs and marketing executives from major brands and disruptive companies, including NBC Universal, Yahoo!, Coca-Cola, Anheuser-Busch, aQuantive, Procter & Gamble, Unilever, Hewlett-Packard, Google, YouTube, Fox Interactive Media, Microsoft, Motorola and eBay as well as Sling Media, Second Life, Visible and Joost.
"ad:tech San Francisco will bring together veteran marketers with forward-thinking entrepreneurs to focus on the industry's shifting landscape and disruption," said Ianni. "Attendees will walk away with valuable insights, strategies and solutions that will enable them to explore new channels through which to engage their key audiences."
Sessions will begin on Tuesday, April 24 with a keynote, "The Digital Decade: What the Past Five Years Can Teach Us About the Next Five" by Brian McAndrews, President and CEO of aQuantive, Inc. He will discuss the state of the industry as it relates to online ad spending, emerging trends and the services business. ad:tech Chair Ianni will moderate "The State of the Industry" session, as market pundits, brand marketers and innovators discuss where digital marketing is heading.
ad:tech's signature roundtable "Content is King! (Again?)" will open the second day, Wednesday, April 25, as speakers share their thoughts about the state of content, distribution and customer demand. Panelists will include Jason Hirschhorn, President, Sling Media Entertainment Group; Kourosh Karimkhany, General Manager, Wired Digital; Suzie Reider, Head of Advertising Sales, YouTube.com; and Caroline H. Little, CEO and Publisher, Washingtonpost.Newsweek Interactive.
ad:tech San Francisco will host the 10th Annual ad:tech Awards ceremony and the Connect LIVE! event. ad:tech will recognize more than 30 winners for their creative contributions and honor three marketing veterans with the Industry Achievement Award.
Additional sessions include:

    The Next Big Thing: Is Advertising Really the Solution? This panel of experts will explain how traditional advertising has changed, and as a result marketing communications has expanded to present more opportunities.
    Dispatch from DC Listen to seasoned insiders as they offer their insights into the current public policy landscape and what the industry should be aware of as the public sector ecosystem continues to evolve.
    The Online Female Consumer -- Come Meet Them Panelists will address the force of females online and how they affect everything from user-generated content to the new ways marketers develop and promote products.
    Vertical Focus: Financial Services Online Find out how leading online and traditional financial institutions and media companies use integrated online and offline campaigns to drive customer acquisition and brand preference.
    Market Focus on the Asia-Pacific and U.S. HIspanic Markets Hear about changing user behaviors and growth of mobile services in the Asia-Pacific market and among U.S. Hispanics online, the fastest growing demographic in the U.S.
To help attendees take advantage of ad:tech's range of offerings, the program is organized around topic-specific session tracks: Performance Marketing; Emerging Platforms; and Media and Branding. Please visit http://www.ad-tech.com/conference-sf.asp for the workshop schedule.

The exhibit hall will showcase more than 300 exhibitors in the largest collection of ad:tech exhibitors to date. The expo hall will also include on-floor meeting rooms, ample room for networking and a business presentation room. For a list of exhibitors, please visit http://www.ad-tech.com/exhibitors-sf.asp.
Platinum Sponsors include: DatranMedia; DoubleClick Gold Sponsors include: Casale Media; TheBlindNetwork.com; VendareNetblue Silver Sponsors include: BossDev; EDebitPay; GenieKnows; PetskyPrunier Investment Bankers; TheUseful Bronze Sponsors include: AdECN; Clickbooth; Google; Leadpile; MediaWhiz; RighMedia Premier Media Partners include: Ad Age; Fast Company; Forbes.com; iMedia; Revenue Magazine Media Partners include: 1to1 Media; Web; Rovion; Search Marketing Standard; SimpleFeed; SmartBrief; Streaming Media Association Partners include: The ARF; MMA; Newspaper Association of America; OPA; SF Advertising Club and SF Big.
For public information , please visit http://www.ad-tech.com.

Editors: For interviews, images or more information, please contact Christel van der Boom at Edelman, ph: 650.762.2948 or christel.vanderboom @ edelman.com: or Renee Edelman at Edelman, ph: 212.704.8249 or renee.edelman @ edelman.com; Media inquiries should be directed to: Warren Pickett or call 970-419-8207.
About ad:tech: ad:tech expositions, LLC is the leading organizer of conferences and exhibitions for the interactive marketing community worldwide. ad:tech produces the world's largest interactive marketing events held in New York, San Francisco, Chicago, Miami, London, Paris, Hamburg, Shanghai, Singapore and Sydney. ad:tech is produced by dmg world media; based out of the company's headquarters in Larkspur, California. For listings of exhibitors, speakers, events and upcoming conference offerings, visit http://www.ad-tech.com.
About dmg world media: An international exhibition and publishing company, dmg world media produces more than 300 market-leading trade exhibitions, consumer shows and fairs each year and publishes 45 related magazines, newspapers, directories and market reports. dmg world media employs 800 people and maintains a worldwide presence through 38 offices in the United States, Canada, the United Kingdom, France, the United Arab Emirates, China, Australia and New Zealand. dmg world media is a wholly-owned subsidiary of the Daily Mail and General Trust plc (DMGT), one of the largest and most successful media companies in the United Kingdom. Additional information on dmg world media can be found at http://www.dmgworldmedia.com.
###
©Copyright 1997-
, Vocus PRW Holdings, LLC.
Vocus, PRWeb, and Publicity Wire are trademarks or registered trademarks of Vocus, Inc. or Vocus PRW Holdings, LLC.
Find More Tech Press Releases
Class 1, Division 1 Explosion Proof Workstations for Hazardous Area Usage











Baton Rouge, LA (PRWEB) January 15, 2006
In order to improve the safety of equipment operating in hazardous environments, Class 1, Division 1 guidelines have been developed. These guidelines are in effect throughout environments where flammable gases, vapors, liquids, combustible dusts or ignitable fibers are likely to exist under normal operating conditions. In accordance with Class 1, Division 1 guidelines, VarTech has released a series of purged (pressurized) rugged intrinsically safe workstations, model VT500ESW and VT900ESW.
This VarTech line of hazardous area workstations, are comprised of completely enclosed computers (configurable to your exact processing specifications), bright active matrix TFT LCD monitors and intrinsically safe keyboards within 316 Stainless Steel purged enclosures; sizes supported include both 15" and 19" LCDs. These systems are ideally suited for use throughout coalmines, quarries, offshore drilling platforms, petrochemical plants, and other environments that face explosive hazardous area conditions as normal operating conditions. These rigorous workstations are NEMA 4X waterproof, dust proof, shock and vibration tolerable, and corrosion resistant. These monitors are engineered to withstand extensive temperature ranges.
VarTech Systems is a worldwide leader of industrial and marine/military grade LCD flat panel display systems and rugged CRT monitors. Today, VarTech Systems products are used in virtually every industrial sector in a wide variety of applications. From the factory floor to the control room, from the ship's bridge to submarine sonar, from the cockpit to the simulator, from the harshest environments such as direct hose-down washing to vehicle mounting for the Border Patrol, our products provide exceptional quality and reliability. VarTech display products include ruggedized touch screens, NEMA 4 and 4X (IP65/IP66) industrial panels and enclosures, public access kiosks, formidable systems for mission critical applications, sunlight readable displays designed to operate throughout high ambient light conditions, and dependable solutions for the harshest indoor locations and the worst outdoor environments.
For More Information Please Visit:
http://www.vartechsystems.com/products/class1-div1-monitor-computer-workstation.asp
Company Information
VarTech Systems Inc.
International Phone: 001.225.298.0300
Toll Free: 800.223.8050
# # #
©Copyright 1997-
, Vocus PRW Holdings, LLC.
Vocus, PRWeb, and Publicity Wire are trademarks or registered trademarks of Vocus, Inc. or Vocus PRW Holdings, LLC.
Find More Tech Press Releases