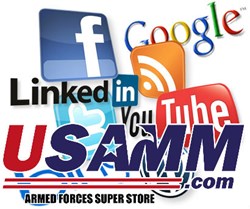 Milwaukie, OR (PRWEB) September 24, 2013
Local uniform superstore USA Military Medals is adding several professional graphic design and media specialists to its ranks, here, today, reinforcing their marketing department with the added talent.
While also upgrading software and computer systems to the latest and greatest, UMM is shifting its focus on marketing to a more advanced state. In a marketing world where social media and the quality of its content are growing at an unprecedented rate, UMM sets to embrace the movement full force.
"With the way things are going out there in marketing, it was a no-brainer that we hire on some folks with a deeper knowledge of these factors," said USAMM, LLC President of business operations, Jared Zabaldo.
USAMM, out of Milwaukie, Ore., owns and operates USA Military Medals along with various other military uniform e-commerce stores.
"These are professionals with a great amount of experience in these fields, which means we have a better shot at reaching our customers the majority prefers to be reached," said Zabaldo.
UMM's main focus involves building ready-to-wear, mil-spec ribbon and medal racks, which may be purchased through their sites and additionally through the "EZ Rack Builder" – a free online uniform tool for any branch of service.
A military ribbon or medal "rack" is military slang, referring to the colorful rows of awards generally located above the wearer's left pocket on U.S. armed forces dress uniforms.
Online marketing tools have major influence in the military uniform arena, notes Zabaldo, and to be competitive at this level requires that companies big and small revamp how they are approaching and tackling such goals.
"It's exciting to know that with all the online technological advances out there, that we have a foot in the door," said Zabaldo.
About USA Military Medals:
USA Military Medals (http://www.usamilitarymedals.com/) is an internet-based company formed in 2005, carrying more than 12,000 dress uniform products in stock and specializing in custom military medal and military ribbon rack production with their state-of-the-art rack builder. USA Military Medals also operates a brick and mortar store servicing local military personnel and veterans.
Lockport, NY (PRWEB) June 17, 2013
Altitude Marketing, one of the nation's largest DISH retailers, is expanding and is looking to hire new team members for several departments.
Altitude Marketing is currently hiring for its newly formed Internet Marketing Department, and is looking for staff members with at least one year experience with Search Engine Optimization, Pay-Per-Click advertising and/or social media marketing.
The agency, based in Lockport, NY, is also looking to expand its Internet sales and webchat departments. The agency is looking for tech-savvy team members with at least one year of experience in sales or collections.
Altitude Marketing is a retailer for several products, and specializes in providing affordable HDTV to the continental United States. With the introduction of the DISH Hopper with sling technology, Altitude Marketing can help users to watch TV online and throughout their home.
The agency is an in-bound call center, meaning customers are calling the sales staff directly and there is no cold-calling.
If you have experience in digital marketing or are tech-savvy and looking to join a growing Internet sales team, Altitude Marketing would love to hear from you. Please visit the Altitude Marketing website to apply.
Related Tech Press Releases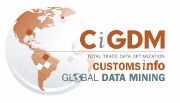 Eden, UT (PRWEB) August 22, 2012
CUSTOMS Info | Global Data Mining (CiGDM), leaders in trade compliance data and data management will present how to select the best destinations, products, and compliance strategy for expanding internationally.
When: Wednesday August 29, 2012 9:00 AM 9:30 AM EDT
Where: Online. Register for the webinar at https://www1.gotomeeting.com/register/892349633
Who: Matt Gersper, President & Founder, Global Data Mining and co-owner of CUSTOMS Info
What: Learn how you can stack the odds in your favor when expanding your business globally.

1) Selecting the best destinations for success

2) Selecting the best products for success

3) Selecting the right customs compliance strategy for your business needs
Quote: CUSTOMS Info & Global Data Mining helps companies expand sales into the global market, said Matt Gersper, No other company focuses more on trade data, HS classification and landed cost services than CiGDMserving nearly 1000 companies worldwide. Our fastest growing services are helping our clients go global.
About CiGDM:

CUSTOMS Info (Ci) and its sister company Global Data Mining (GDM) help businesses optimize global trade management (GTM) systems and streamline global trade automation.
Ci provides the worlds most comprehensive trade data repository delivered via web-based subscription, API web services or as data to populate any GTM or Landed Cost application. Ci is the largest provider of duty and tax content for international e-commerce with hundreds of e-commerce sites utilizing our data to provide accurate landed cost information. Our data and services provide faster deliveries and fewer border delays.
GDM helps multi-national companies increase the informational value of trade data and the productivity of global trade staff to reduce operating costs, improve customs compliance, accelerate supply chain speed and maximize the return on investment of this corporate function.
Our specialized strategy focuses on five areas of trade data optimization. Customs Info offers regulatory data formatted for lightning fast on-line research (#1) or formatted for computer automation (#2). GDM specializes in item compliance management (#3), customs audit compliance (#4), and business intelligence that identifies and quantifies financial opportunities and risks (#5).
Working in conjunction with GTM applications, Global Data Mining and CUSTOMS Infos strategic partners include SAP, Oracle, and other trade software partners. Please visit http://www.customsinfo.com , http://www.gdmllc.com for more information.
Find More Computer Press Releases