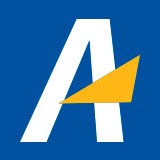 Amsterdam, NY (PRWEB) September 30, 2013
Amsterdam Printing, a pioneer in promotional products is excited to announce an all-new 2014 Wall Calendar line. The new line will offer calendars with three distinct price levels and dozens of design options. The wall calendars are exclusive to Amsterdam Printing and can be customized for all types of businesses.
The idea for the new and expanded wall calendar line emerged from the growing need of small businesses to brand themselves through powerful advertising and marketing strategies. The calendar is the ultimate advertising piece as it can be completely personalized in every way from the theme of the calendar to the full-color company imprint at the bottom.
Amsterdam Printing makes it easy to order 2014 wall calendars. Customers can choose their calendar, select their theme, choose a calendar template for their imprint, and upload their logo and company information. Upon ordering, customers will receive their calendar order within days.

Amsterdam Printing President, Tim Broadhead says, "Our goal is to continue to help business owners expand their market reach through promotional products. We invested into our wall calendar line because they provide huge advertising opportunities for our customers. Each calendar provides 365 days or more of business exposure."
Calendar options include:
Budget Plus Wall Calendars

Spiral Binding

13 month calendar

Price: As low as .79/calendar

Themes: Seasons, Inspirations, Tropical, Pet Friends

Includes 1 image for the year
Luxe Gold Edition Wall Calendars

Spiral or Stapled Binding

13 month calendar

Price: As low as $ 1.11 (Stapled) | As low as $ 1.19 (Spiral)

Themes: Inspirations, Destinations, America the Beautiful, Patriotic Landmarks
Scenic Wall Calendars

Spiral or Stapled Binding

13 month calendar

Price: As low as $ 1.03 (Stapled) | As low as $ 1.11 (Spiral)

Themes: Muscle Cars, Christian Reflections, Woodland Retreat, Lighthouses, Cats and Dogs, Scenes Across America, Garden Splendor, Inspirational Thoughts, North American Wildlife, Murphy's Law.

Amsterdam Printing also has a large selection of pocket calendars, academic planners as well as over 9,000 other promotional products. For more information visit AmsterdamPrinting.com
________________________________________________________________

About Amsterdam Printing®

Amsterdam, an affiliate of Taylor Corp., is a leading provider in promotional products and has been an industry leader for the past 115 years. Today Amsterdam is a leader in bringing innovative promotional products to market to help businesses creatively promote their company and retain their customers. Anything from personalized pens, pocket calendars, desk calendars and all types of promotional products have become the essentials of the Amsterdam product range. The company has changed significantly from its modest beginnings, but the underlying principles which have enabled continual growth and repeat business have not. The commitment to innovation and ultimate customer satisfaction are the driving forces which enable Amsterdam to keep ahead of the product trends. Customers can always be assured that they can find the most cutting-edge promotional products on the market to give to their customers. More than simply supplying a marketing pen and a promotional calendar, Amsterdam is providing today's company a means to connect with their customers and grow their businesses and help them build their own long-term success stories.
Not just promotional products

Amsterdam is also your source for all types of Human Resources Forms including the Confidential History Folder. While solving your promotional needs, Amsterdam Printing can also assist you in meeting your employee needs with important Human Resource forms.

http://www.amsterdamprinting.com
About Taylor®

Taylor Corporation, one of the largest privately held companies in the Unites States, provides innovative products, technologies and services that focus on the evolving needs – personal and business – of more than half of the Fortune 500 companies and millions of small businesses and consumers around the world. With more than 80 domestic and foreign subsidiaries, Taylor is recognized as one of the top 10 graphics communications companies in North America, delivering what matters most to its customers.

http://www.taylorcorp.com
                                                                                #    #    #
Find More Graphic Press Releases