(PRWEB) March 25, 2005
Elastic Systems has just released Rainy Screensaver 2.2 for Windows. This screensaver is so realistic; you may just worry about water damage to your computer! Unlike similar screensavers developed around the concept of rain, Rainy Screensaver gives the uncannily realistic feeling of looking out the window on a rainy day. The raindrops splash against the inside of your monitor glass and wend their way down, smearing your documents or whatever else may be in their path. The effect is so convincing, you'll be reaching for a towel to wipe up the mess!
This release adds two new screensaver control options. Now you will be able to limit the CPU load produced by the screensaver if needed. An option to ignore mouse and keyboard (except the ESC key) will let you run the screensaver on an unattended computer so that nobody will accidentally stop it.
The screensavers features the pleasing sounds of rain, and even booming thunderclaps if you like. Completing the realism are intermittent flashes of lightning. The sound volume is completely adjustable and can even be turned off if desired. With its numerous user settings, you can set up your own sound and light effects schemes which are either soothing and relaxing or clamorous and explosive!
With just a few clicks of the mouse the software is installed and enchanting you with gentle spring showers. No expensive 3D hardware is required. Rainy Screensaver runs on any Windows 95/98/Me/NT/2000/XP PC supporting high-color (16-bit) or true-color (24 or 32-bit) monitor settings.
Says Roman Kramar, CEO of Elastic Systems, "Nature wallpaper enthusiasts like me will love the effect this screensaver has on their scenery collections. It very literally brings your favorite photographs and wallpapers to life. And with its ability to rotate through a series of wallpapers, you can even enjoy all of your favorite wallpapers regardless of the number of windows you have open on your desktop."
Rainy Screensaver is sure to draw exclamations and compliments from your friends and co-workers, and provide you with hours of enjoyment, amusement and relaxation. It really is a 'must have' for nature wallpaper aficionados, and makes an indispensable addition to any screensaver collection.
Rainy Screensaver is only $ 14.95(US) for a single-user license. Network and site licenses are also available. For more information, contact Elastic Systems via its Web http://www.elasticsystems.com/ or E-mail rainy-pr@elasticsystems.com.
# # #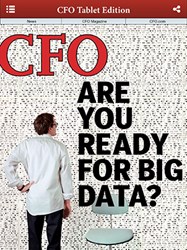 New York, NY (PRWEB) September 30, 2013
CFO Publishing, leading publisher of news and information for senior finance professionals, today announced the release of their CFO Tablet Edition for the iPad, a new app built specifically for the tablet format that includes interactive graphics, engaging stories and interactive advertising opportunities.
CFO Publishing has been providing senior finance executives with thought-provoking news and analysis for three decades through their flagship CFO magazine, CFO.com and the CFO digital edition. The new CFO Tablet Edition allows users to interact with our complete line-up of trusted editorial content like never before. Readers will get a first look at original content, not yet published in the magazine or online; provided through vivid graphics and multimedia, covering the most important and timely issues facing senior finance professionals. From within the CFO Tablet Edition, readers will also be able to easily access news articles from CFO.com via daily RSS feeds and the latest issue of CFO magazine.
The mobile trend is not slowing down. A recent Morgan Stanley study predicts mobile web usage will surpass desktop usage by 2015. Consumer spending on digital magazines is expected to exceed $ 80.1 B by 2016 according to a recent study by PriceWaterhouse Coopers. It's clear that more and more readers are turning to their tablets to access the news. "As our audience moves increasingly toward mobile platforms for information, CFO Publishing has embraced new methods of connecting with readers" said Richard Rivera, SVP of CFO Publishing. "The new tablet edition will allow CFO to offer more flexibility, more immersive content and more dynamic interaction and discussion of the most critical topics in corporate finance today."
In addition to improving the reader experience, the new CFO Tablet Edition will also enable CFO Publishing to offer increased value to advertisers by expanding the potential engagement of ads. Ads will become interactive and provide brands the opportunity to more fully engage with their customers. For more information on advertising opportunities contact: Katie Brennan at 646-277-6476.
The new CFO Tablet Edition can be downloaded now from the iPad AppStore or iTunes by searching for 'CFO'. Access to the content within the app is free to CFO subscribers. Login will be required and instructions can be found at http://www3.cfo.com/instructions. Non-CFO subscribers can purchase monthly issues or an annual subscription from within the app using their iTunes account. An Android version will be released early next year.
CFO Publishing partnered with Mag+ to deliver the new CFO Tablet Edition. Mag+ is a company whose software platform helps content publishers create apps utilizing a plug-in for Adobe's InDesign desktop publishing software.
###

About CFO Publishing: CFO Publishing LLC, a portfolio company of Seguin Partners, is the leading business-to-business media brand focused on the information needs of senior finance executives. Delivering content through multiple channels including online, digital, mobile, and print, the business consists of CFO magazine, CFO.com, CFO Research Services, CFO Learning and CFO Conferences. CFO's award-winning editorial content and loyal, influential audience make it a valued resource for its readers as well as an effective marketing partner for a wide range of blue-chip companies. CFO has long-standing relationships with nearly a million finance executives.
Find More Graphic Press Releases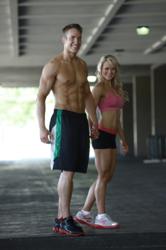 (PRWEB) June 27, 2013
Let's face it, most of us are busy, but are we too busy to live a healthy lifestyle? We try to avoid convenience food and make a whole-hearted effort to visit the gym, but due to the helter-skelter demands of life, we are running on empty. Because of this, our nation's health is no longer a priority. Even worse, our impressionable children bare witness to this routine and believe convenience food and inconsistent exercise is normal. This lifestyle is making it increasingly difficult to get the family together for quality time and family fitness.
Our nations health is at risk and convenience food, along with being time poor is to blame. Its so easy to pick up drive-thru food on the way home from work, the gym or soccer practice. However, this obliterates a workout, as one meal of this calorie dense food is equivalent to several nutrition dense meals. So, how does one implement a family fitness plan? Its actually easy and Team RundleFit of Workout Anywhere has the master plan!
RundleFits site: Workout Anywhere, is the perfect program for the whole family and totally time efficient. Their home workouts are actually anywhere workouts for home, work, the park, hotel room or anywhere. Since most of their workouts consist of bodyweight, core and plyometric exercises, the whole family can participate. As well, every weekly workout video has a beginner, intermediate and advanced version. Meaning, a true beginner to fitness can workout side-by-side the advanced level. Every workout has a unique circuit of total body, core and conditioning exercises, but with distinct variations for each level. Just turn on the Ipad, phone, computer or smart TV and one can Workout Anywhere.
RundleFit knows everyone is busy, especially families. With that in mind, time is not an issue for Workout Anywhere. Home workouts last 15 to 20 minutes and if their Four Minute Total Core Training videos are added, one can still finish under a half hour. Workout Anywhere provides the perfect smart training approach to fitness because they implement exercise science principles to make workouts lean muscle building/muscle-sparing and fat burning, without requiring a huge time commitment or trip to the gym. As well, the efficient and effective nature in tandem with new weekly workouts, crushes monotony and engages the whole family into the ultimate family fitness plan.
So, round up the whole family for only 15 to 20 minutes and make family fitness a priority. Access Workout Anywhere for new family friendly weekly home workouts, meal plans, recipes, challenges and coaching for only $ 9.95/month.
Find More Computer Press Releases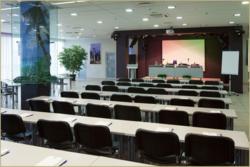 London, UK (PRWEB UK) 29 May 2013
Best Western Vega Hotel is one of a few high standard four-star hotels in Moscow that provides international companies extremely affordable rates for high quality accommodation, excellent choice of restaurants, and conference and business facilities all under one roof.
Moscow, known for outrageous prices for average service and poor quality accommodation, finally has something to offer the Best Western Vega Hotel. The standards are what every business needs without overcharging its guests. The Best Western Vega Hotel additionally provides many free services to make for an easy and comfortable stay for travellers from all over the world. Some of these free services include Wi-Fi throughout the hotel, and 24-hr access to a number of computers in the internet cafe located right in the lobby.
All needs for business travellers are taken care of and the Best Western Vega Hotel includes a few restaurants to choose from. The hotel is also an ideal venue in Moscow for large conferences to small meeting rooms, and everything in between, with access to the business center where you can catch up on your work and email.
The personal care of the Best Western Vega Hotel caters to individuals needs which include assisting in making important international conference calls to on-site tailoring. These added services make every guest feel well taken care of - a home away from home.
There are many benefits that companies enjoy while booking the hotel regularly, whether it is for individuals or larger groups. The Best Western Vega Hotel can deliver it all, and the most demanding customers can be easily satisfied with the high quality service they receive.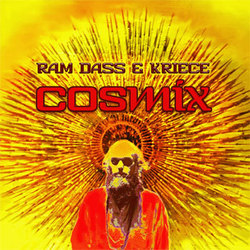 La Jolla, CA (PRWEB) August 12, 2008
From his Maui retreat, cultural icon Ram Dass embraces modern music and innovative new media to reach out to devotees across the miles and across the years. His new enhanced album, Cosmix, released today on Waveform Records, La Jolla, CA. Ram Dass' commitment to sharing personal experience is great as ever and his sense of compassion heightened, as felt during his regular satsang webcasts and periodic Hawaiian conferences.
With the release of Cosmix, the past and the present become one through music. Greatly recovered from the massive stroke he suffered in 1997, Ram Dass welcomed the invitation by DJ Kriece to select key dialogue from his broad range of lectures to mix and share with a younger generation. Ram Dass -- a spiritual and cultural icon known for embracing and sharing Eastern teachings with the West and a contemporary of revolutionary thinkers Timothy Leary, Aldous Huxley and Allen Ginsberg - immediately connected with Kriece, a world-renowned Australian DJ and producer who has played alongside Sasha, John Digweed, Carl Cox, BT, Dave Seaman, H-foundation, Kevin Saunderson, Dave Clarke and Lee Burridge.
"This album represents a full circle for me," Ram Dass says. "In the '60s, when Tim Leary and I began exploring inner space with psychedelics, the music was always a groove that we could follow, a route to take us higher. Music was at the forefront of the expansion of consciousness and the counter culture. There was a group consciousness that evolved in some of the performances of the Grateful Dead, Jefferson Airplane, Jimi Hendrix and others, that was transcendent and brought a sense of unity and a feeling of deep love and joy. Later, when I made it to India, I was introduced to other music and sounds that vibrate with the cosmos, using it to get high. The music itself is the high and you just become it, like a surfer becoming one with the wave."
Cosmix is a rhythmic, energizing album that merges timeless wisdom with modern sounds, chants, and world instruments. Ram Dass' most relevant dialogue is mixed with moving, chilled back electronica perfect for yoga, meditation, or atmospheric entertainment. The music dominates without diminishing the power of Ram Dass' messages on tracks "Mantra," "Stuck," "The Game," "Additya Hridayam," and six others. The enhanced CD also contains a historic, heartwarming ten minute video excerpt from "The Last Dance," Ram Dass' final recorded conversation with his life-long friend, the late LSD guru, Timothy Leary, who encouraged Ram Dass to celebrate death as the next transitional stage on their journey.
Forest, managing director of Waveform Records, says, "Not since the late Terence McKenna's 'Alien Dreamtime' album in the early '90s, has enlightened spirituality flowed so well with contemporary chill-out and this time each track is separate, a manageable length and broadcast-friendly. For the most part, the music dominates, without diminishing the power of Ram Dass' messages. Without being overly preachy, Ram Dass' expressive words give new meaning and interest to this energized yet inspirational musical environment, while DJ Kriece's deftly selected grooves bring new life and focus to some universal and timeless spoken truths."
Today, Waveform announced a comprehensive campaign underway for the enhanced CD, including promotional outreach to College and specialty radio, with prominent airplay on the Ambient channel of ambient RadioIO.com, Musical Starstreams and XM Satellite Chill 84.
Internet marketing will include a YouTube.com "RamDassCosMIXes" video re-mix page, increased MySpace outreach, and music downloads at Amazon.com, iTunes, Rhapsody and Napster. The enhanced CD is distributed by Allegro, NewSound, Arabesque (U.K. & Europe), White Swan and others; KDM Promotions and SPECTRE Music handle radio promotion, while Bette Timm services New Age retailers with promotions geared to gift and bookstores.
Ram Dass, who has numerous books, videos, DVDs and tapes available in the marketplace, tells us, "This collaboration makes this blend of music and spirituality available to a new generation. Kriece has brought together the influences of World music, chanting, electronics and spoken word. I am honored he has used words I spoke, though it is only us talking to ourselves. This mixdown of mantra and electronica merges into One Love."
One can visit Ram Dass, Waveform Records and Kriece at their official websites, and on their respective pages at MySpace.com and YouTube.com.
Links:

waveformhq.com and myspace.com/waveformrecords

ramdass.org and myspace.com/ramdass

kriece.com and myspace.com/kriece

youtube.com/RamDassCosmixes
###