(PRWEB) December 16, 2005
TRONSHOW2006 - Tokyo, Japan Ignios Ltd., a provider of semiconductor IP for the multicore System-on-Chip (SoC) market, today unveiled a T-Engine based demonstration of the seamless integration of Ignios SystemWeaver multicore-enabling technology with the multicore MB87Q1100 Fujitsu SoC. The demonstration shows how the use of the SystemWeaver API allows application software to be written, via a T-Kernel adaptation layer, and compiled in a manner that is independent of the number of underlying processing resources. The SystemWeaver IP core then manages the dynamic run-time distribution of software across all available processing resources in the multicore MB87Q1100 device, delivering the full potential of the hardware to the application.
"SystemWeaver technology clearly shows the path to establishing a viable way of using multicore SoCs. We believe that the success of this demonstration has now opened the door for the deployment of this technology. We have made a step forward in enabling concurrent, system-level software development independent of hardware, achieving seamless interaction of multiple heterogeneous CPU cores in the system," commented Tetsu Tanizawa, Deputy General Manager, Strategic Business Development Division, Fujitsu Electronic Devices Business Unit.
The demonstration is based on a combination of connected T-Engine boards one containing the Fujitsu MB87Q1100 device, the other containing an FPGA onto which the SystemWeaver IP core is synthesized. The MB87Q1100 integrates ARM926EJ-S and ARM946E-S embedded cores in Fujitsu's SoC platform. SystemWeaver manages the ARM processors via an AHB-Lite interface that connects the FPGA to the AHB bus within the MB87Q1100. In production systems, SystemWeaver would be integrated on-chip within the multicore SoC.
In addition to improving multicore software development and delivering run-time management efficiency, the demonstration also shows how the SystemWeaver IP core provides non-intrusive access to system-level trace information to enhance multicore debug.
We are delighted to be working with a leading semiconductor company such as Fujitsu to demonstrate the capabilities of SystemWeaver, declared Rick Clucas, Ignios CEO. The results of this project again show that SystemWeaver provides unparalleled ease-of-use and efficiency for multicore architectures.
Ignios is demonstrating the SystemWeaver-enabled MB87Q1100 T-Engine based multicore system at the TRONSHOW2006 event (December 14 -16 2005 in Tokyo) on the Fujitsu booth (booth number 5-3).
About SystemWeaver
SystemWeaver addresses the software and hardware challenges presented by the proliferation of all multicore architectures simple and complex in the embedded chip market. The SystemWeaver API provides a unified abstraction layer for complex multicore devices. This abstraction allows embedded systems companies to develop and debug multicore applications more effectively, improving time to market. The key underlying system management and communications functions are implemented natively in a SystemWeaver IP core that is integrated on-chip. SystemWeaver unlocks the full performance of the multicore hardware, with significant cost, power and performance benefits that maximise product competitiveness.
SystemWeaver release v1.1 is available now and consists of the parameterisable, synthesisable SystemWeaver IP core and the SystemWeaver API. A SystemC model of the core and reference models of SystemWeaver-enabled SoCs are also provided.
About Ignios Ltd.
Ignios was established in 2003 to develop and market products that enable the real-time on-chip system management of multicore SoC devices. Ignios raised a total of $ 3.8 million in a first round of private financing early in 2004. The funding round was jointly led by Alice Lab and BTG. Further information on Ignios can be found at http://www.ignios.com.
About T-Engine
T-Engine is an open, standardized, real-time operating system development environment for constructing a ubiquitous computing environment. The T-Engine Project standardizes the hardware, a real-time operating system, and the object format. For more information see http://www.t-engine.org/.
Trademarks
SystemWeaver is a trademark of Ignios Ltd. T-Engine and T-Kernel are computer specification names, but are not particular product names or product family names. All other company names or product names are trademarks or registered trademarks of their respective owners.
Chris Dace
PR for Ignios Ltd.
+44 8700 110 520
Dan Chester
Ignios Ltd.
Tel: +44 1865 78 46 30
###
More Cpu Press Releases
(PRWEB UK) 12 November 2012
Richard Hollyer, MD of Hollyer Projects explains, A wrap is a large vinyl graphic which is applied directly over the original paint of a vehicle, or ride carriage for instance. Vinyl wrapping gives a beautiful, eye-catching finish in a fraction of the time taken to repaint, and at around just 60% of the cost.
The wrap protects the original surface finish but can be easily removed making it ideal for short term promotions or themes and sponsorship opportunities.
Digital images, including advertising graphics, can be incorporated easily, allowing designers a free reign to create fantastic finishes that simply could not be achieved with paint.
The process is so flexible that a mesh design can be incorporated which allows graphics to be overlaid on windows, maintaining a theme across an entire vehicle.
Hollyer Projects has extensive experience of managing creative projects in the Attractions Industry, and has delivered vinyl wrapping solutions for clients that include Merlin Entertainments Alton Towers, Thorpe Park and SEA LIFE.
Weymouth SEA LIFE
SEA LIFE called in Hollyer Projects to rejuvenate the Weymouths land train, an iconic feature of the seaside town for many years.
On taking delivery of the vehicle from the town council, Weymouth SEA LIFE General Manager Craig Dunkerley saw that the vehicle was in urgent need of repairs and a facelift. With barely eight weeks to get the job turned round, Hollyer Projects restored the land train to pristine condition. The vinyl wrapping process ensured that deadlines were met and the land train now has a beautifully themed and superb shiny finish.
Dunkerley says, Ive known Richard Hollyer for 10 years. Hes reliable and trustworthy and very creative. He can take a project, understand what the business needs and just go with it.
Summary
A summary of the advantages of vinyl wrapping over painting or re-spraying are:

Around 60% of the cost
Faster process
Superior finish
More flexible design options incorporating digital images
Protecting the original paintwork
Easily removable
Perfect for promotions and theming
About Hollyer Projects
Following a sculptural grounding in the 80s, Richard Hollyer was employed by Merlin Studios (formerly Tussauds Group Studios) for nearly 18 years. He became one of the Studios project managers in 2003, delivering increasingly complex projects for the ever-growing portfolio of Merlin attractions.
Hollyer Projects manage creative installations from start to finish, providing a personal service, which includes project management, design, theme work and signage. Richard is always keen to meet with clients at the earliest opportunity to discuss their requirements and to offer ideas and possible solutions for achieving their ultimate objective.
For enquiries, please contact:
Richard Hollyer

Tel: +44 (0)7515 127217

Web: http://www.hollyerprojects.com
Notes for editors:
This press release is archived for your convenience at:

http://www.blooloop.com/PressReleases/Hollyer-Projects-Vinyl-Wrapping-Service-Offers-an-Efficient-Way-to-Revitalise-Attractions-/3689
Larger images are available on request from Rachel Read.
Find More Graphic Press Releases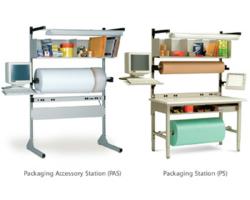 Brea, CA (PRWEB) October 09, 2012
Addressing efficiency, organization and critical ergonomics, IAC Industries has introduced a line of manual Packing Stations. The line consists of two primary types: Packing Stations that include a full workbench with all the packaging supply accessories, and the Packaging Accessory Station that enables the conversion of any table, bench or workspace to a fully capable packing and shipping workspace. IAC Industries new Packing Stations deliver a platform for a wide range of activities that help keep products moving out the door.
Packing Stations are completely configurable by the customer. Beginning with IACs rock-solid

four-leg workbench, providing a full 1/2-ton load capacity, customers can then select from a wide range of utility accessories to provide the functions needed. Telescoping legs on the bench allow worksurface height adjustment ranging between 30 to 36 inches in 2-inch increments. Overall bench sizes range from 30 x 60 to 36 x 72. Impact- and chemical-resistant laminate is used on the worksurface and features a 180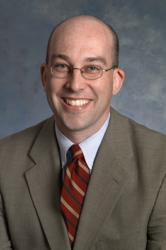 Harrisburg, PA (PRWEB) June 29, 2012
Utilizing new mobile hotspots technology, Grudi Associates is enabling businesses to connect Wi-Fi-only devices to the Internet even when Wi-Fi is not available. This powerful functionality is greatly expanding a companys ability to do business anywhere a wireless signal is available, without investing in devices with onboard modems.
This tool makes it easier and more economical for companies and organizations to do business outside the confines of their facilities, says Walt Grudi, President of Grudi Associates, a leading provider of telecom and IT services in Central PA and beyond. Now, with the expansion of 4G, and especially LTE, mobile hotspots can provide the high-speed Internet connections necessary for any Wi-Fi device to handle virtually every mobile business need.
The biggest benefits mobile hotspots offer businesses are:
Productivity By creating a Wi-Fi environment for several devices anywhere there is a cellular connection, team members can do business virtually anytime and in any location. This creates more collaboration, less down time and faster responses to customer and company needs.
Efficiency As a single source for up to ten Internet connections, mobile hotspots eliminate the need to equip every mobile device with its own onboard modem. It also connects more devices with the business network, especially if using a virtual desktop cloud-based environment (VDI).
Cost Savings A few mobile hotspots cost much less than purchasing many new devices equipped with onboard modems. Mobile hotspots can also significantly extend the life of older devices that only have Wi-Fi capabilities.
Security Most Wi-Fi in public places provides unsecured connections that are vulnerable to compromise and criminal activity. Mobile hotspots (Mi-Fi) create secure, encrypted connections, accessible only by authorized users.
Mobile hotspots, or Mi-Fi, are portable wireless broadband devices approximately the size of credit cards that simultaneously function as a modem, router and Internet access point, says Grudi. They are equipped with modems that access a wireless signal from the carriers and utilize an internal router to share the connection with users and devices usually five, but up to ten, at least for now. The numbers are sure to go up.
Unlike smartphones, mobile hotspots are very simple to use. They are essentially ready to go, right out of the box after initial charging, activation and minor setup. Just turning them on triggers an auto-connect feature on many models. If a carrier signal is present, the Wi-Fi connections are immediately available. Individual devices may have other features and capabilities (like SMS), but basic operation has virtually no learning curve.
Mobile hotspots are an excellent business solution for companies, organizations and individuals who: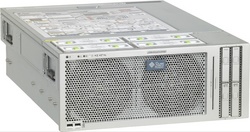 TOKYO & SANTA CLARA, Calif. (PRWEB) October 13, 2008
While competitive systems from IBM and HP cost as much as 80 percent more or deliver as little as 1/4 the performance, the SPARC Enterprise T5440 server with the Solaris(TM) 10 Operating System (OS) delivers world record performance and enables customers to consolidate and virtualize midrange applications, including large scale OLTP databases, CRM and ERP. In a compact 4U package, the SPARC Enterprise T5440 server increases server utilization while reducing energy consumption and lowering operating costs. Additionally, the SPARC Enterprise T5440 server is the first chip multi-threaded (CMT) server to scale up to four processors.
"Sun is dramatically changing IT economics and delivering enormous value to the midrange market that could not come at a more critical time," said John Fowler, executive vice president, Systems Group, Sun Microsystems. "The Solaris-based SPARC Enterprise T5440 server offers incredible performance on a completely different curve in a footprint that's half the size of the competition. For customers, it all comes down to faster, smaller, greener, better. And with the built-in virtualization of Solaris, they can save even more."
"The new SPARC Enterprise server delivers the vast scalability of 256 compute threads in just a four RU chassis," said Masami Yamamoto, corporate senior vice president of Fujitsu. "With the addition of the SPARC Enterprise T5440 server, we will be able to further address the needs of customers who are looking to enhance the performance of their datacenters while gaining the benefits of energy efficiency, consolidation and virtualization."
ENERGY EFFICIENCY ENGINEERED FROM THE GROUND UP; OPEN SOURCE, NO-COST VIRTUALIZATION BUILT-IN
The SPARC Enterprise T5440 server, with up to 32 cores (256 threads) and 512 GB of memory, is one of the first systems to incorporate unique power management features including the ability to park idle threads. The server also features Intelligent Fan Control (IFC) which adjusts rotational fan speed according to changes in temperature thereby reducing power consumption. Running fans at lower speeds saves significant amounts of energy, and also reduces noise and vibration which helps extend component life. An additional design element that maximizes power savings is dividing the chassis and fans into cooling zones which allow a response only from those fans needed to compensate for changes in temperature. The SPARC Enterprise T5440 server also features a redesigned power distribution subsystem with highly efficient digital regulators which reduce wasted energy over previous analog designs.
With built-in, open source, no-cost virtualization via Solaris Containers and Logical Domains (LDoms), the SPARC Enterprise T5440 server is an ideal platform for consolidating hundreds of existing enterprise class workloads onto a single system. Additionally, for existing Solaris customers, the Solaris 8 and 9 Containers capability enables customers to run multiple Solaris 8 or 9 environments on a single SPARC-based system. As a result, customers can quickly and easily move existing physical environments to virtual containers on Solaris 10 and take advantage of the performance, scale and cost savings of new SPARC Enterprise CMT-based servers today. Solaris 10 10/08, to be released later in October, also enables improved virtualization performance and includes an enhanced Solaris ZFS file system which offers increased data integrity and a fully integrated disaster recovery capability to help ensure business continuity.
SPARC ENTERPRISE T5440: IBM AND HP CAN'T STACK UP
The SPARC Enterprise T5440 server packs up to four processors into a four RU enclosure weighing 88 pounds (40kg) and typically consumes just 1,575 watts of power. Based on an industry-standard Java Business benchmark result published on SPARC Enterprise T5440 server, customers can reduce acquisition costs and still get better performance than the new eight processor IBM Power 560 Express system, which takes twice the amount of physical space, weighs twice as much and consumes 26 percent more power.(1)
The SPARC Enterprise T5440 server also offers massive I/O performance and expandability with up to 10GB/s of raw I/O bandwidth. With the addition of the optional External I/O Expansion unit, the number of I/O slots available to SPARC Enterprise T5440 server can be expanded to support up to 28 PCI-E slots, yielding 2.5x more slots than the competing quad socket HP rx6600 server. More food for thought on the SPARC Enterprise T5440 versus the competition is available at http://www.sun.com/proprietary6 and http://www.fujitsu.com/sparcenterprise/.
SPARC ENTERPRISE T5440 DELIVERS WORLD RECORD PERFORMANCE ON KEY ENTERPRISE BENCHMARKS; CUSTOMERS AND ISVs APPLAUD THE SPARC ENTERPRISE T5440 SERVER
The SPARC Enterprise T5440 proves its mettle with world record performance on seven benchmarks including the best four processor result on two-tier SAP
New York, NY (PRWEB) December 18, 2007
Data Guard Systems, Inc., today announced the deployment of a new authentication tier for its popular CellularManager point-of-sale and enterprise management software platform. This new authentication tier enhances the overall security of the CellularManager platform by upgrading from 128-bit encryption to 1024-bit encryption for all session information. At the same time, the new security tier dramatically decreases overall server utilization. Thus, application efficiency is increased as the platform's environmental footprint for power consumption is greatly reduced.
When you pair the ever-growing need for advanced security of confidential and personal information with the CellularManager software platform's large footprint in the cellular retail marketplace, facilitating retail transactions for over 4,500 cellular retail locations nationwide, the security capabilities present in this new authentication tier are both timely and relevant for these businesses.
The new authentication tier utilizes the latest RSA encryption libraries which are FIPS 140-2 Level 2 certified - the same type of encryption mandated for use by all levels of the United States government, including NIST, NSA, and the FBI. Despite the increase in complexity from 128-bit encryption to 1024-bit encryption, these new libraries are actually more efficient than previous versions, allowing Data Guard to dramatically upgrade the security while decreasing CPU processing. In fact, this upgrade significantly increases the processing power available to Data Guard's award-winning virtual infrastructure by 80%. In essence, this extra processing power allows Data Guard to support 2 million additional users on the existing infrastructure while launching the new AlertBoot Managed Full Disk Encryption service without the need to add more equipment.
"At Data Guard, we pride ourselves on always being at the forefront of security and technology. Our CellularManager platform was utilizing advanced encryption and security measures from the moment it launched," commented Timothy Maliyil, President of Data Guard Systems. "Not only does this authentication tier seriously upgrade our security for the CellularManager platform but the benefits will also be felt by our new AlertBoot Full Disk Encryption customers. This security upgrade again simply follows our mantra of providing superior enterprise-class software to our clientele at entry-level pricing and accessibility."
About Data Guard Systems
Data Guard Systems, Inc., headquartered in New York, NY, is a leading developer and marketer of online business management and security software. With extensive experience in developing and implementing multi-faceted, web-based enterprise applications for small-to-medium sized businesses, Data Guard Systems is well-positioned to offer comprehensive business software solutions with exceptional delivery platforms. AlertBoot Full Disk Encryption offers advanced full disk and file encryption, easily-deployed and centrally-managed via the Internet, to independent and business clients worldwide. CellularManager Cellular POS offers a comprehensive suite of data management, enterprise synchronization tools, and secure, paperless document management with complete point-of-sale integration to independent cellular retailers and master agents.
###
Find More Cpu Press Releases
Loa Angeles, CA and Espoo (PRWEB) August 10, 2004
Finland Adding a host of new advanced and innovative features to its graphics processor family, Bitboys moves a leap forward in developing graphics acceleration solutions for wireless and embedded devices. Bitboys products are licensed to semiconductor and mobile phone manufacturers as IP (Intellectual Property) cores that are integrated into the manufacturers' SoC (System-on-Chip) semiconductor products.
With the new graphics processor line, Bitboys continues to pursue its long-term goal of developing products that

improve the efficiency of the architecture, resulting in lower system cost and power consumption

improve image quality and clarity with photo-realistic 3D graphics rendering as well as 2D and vector graphics acceleration

provide customers with a complete graphics solution with not only the graphics processor core, but also optimized software drivers.
"With our new processor range, we are able to offer our customers a complete graphics solution that includes not only a fully-featured graphics processor, but also optimized software drivers to support application developers. Our processors have been specifically designed to provide a blend of size, performance, power consumption and price that is optimally suited for mass-market products," said Mr. Mikko Saari, CEO, Bitboys.
The new Bitboys product line covers the entire range of mobile phone platforms, with special attention devoted to developing efficient graphics cores for volume-market wireless and embedded devices. All products are available immediately for licensing.
G32 - Graphics acceleration for volume-market wireless devices
The G32 forms the basis of the new Bitboys product line. The G32 has been designed to be compatible with the new OpenGL® ES 1.1 graphics API, with emphasis on very small design size and very low power consumption to make the core particularly suitable for volume-market wireless devices.
G34 - Advanced 3D graphics for wireless gaming
An evolution from the G32 design, the G34 is a 2D/3D graphics processor core with the OpenGL® ES 1.1 feature set adding performance through a fully programmable geometry engine and support for programmable vertex shaders. The G34 is targeted for next-generation wireless gaming, and the processor supports scenes with numerous animated characters with tens of thousands of polygons, rendered with full anti-aliasing, 32-bit color at more than 30 frames per second for an immersive gaming experience. The programmable, floating-point geometry processor allows for advanced scene and object complexity by adding lifelike detail and animation to game characters and environments.
G40 - Fully programmable graphics acceleration for smart phone platforms
The G40 is a fully programmable 2D, 3D and vector graphics processor with the OpenGL® ES 1.1 feature set and support for upcoming programmable graphics APIs packed into a small design size with efficient memory bandwidth usage. Programmable vertex and pixel shaders provide for advanced photo-realistic rendering effects and unprecedented visual clarity. Hardware acceleration is provided for all forms of graphics including 2D bitmap graphics, vector graphics and 3D graphics: everything from user interfaces to applications and games can now be visualized with high-quality, interactive and user-friendly graphics.
"Today's consumers expect a high-quality visual experience from their mobile phones and advanced graphics capabilities are gaining acceptance as one of the features that will drive demand for the next generation of handheld devices. Despite the relatively long times required for new processor technology to mature into end-user products, forward-looking semiconductor and mobile phone manufacturers are now making the decisions to incorporate this exciting new technology into their upcoming products," said Mr. Mikko Saari, CEO, Bitboys.
The full programmability of Bitboys processors provides for future graphics API compatibility, extending support for the next-generation programmable 3D graphics APIs and shading languages. The programmable pixel processor supports pixel shaders, which are per-pixel executed programs that allow developers to generate such realistic-looking object surfaces as metals, woods, water, lighting effects and reflections.
Finland-based Bitboys develops and licenses graphics hardware IP solutions for various wireless and embedded devices. Bitboys graphics processors are specifically designed for power and size restricted environments and are the outcome of over 12 years of experience in graphics research and development. The first product line targeted for wireless and embedded devices has been available for licensing since July 2003. Bitboys currently employs 33 dedicated graphics professionals. For more information about Bitboys, please visit www.bitboys.com
For enquiries and further information, please contact:
Mr. Petri Nordlund
CTO, Bitboys
mobile: +358-40-823 1671
petri.nordlund@bitboys.com
Ms. Christina Forsgard
Netprofile Tech PR
christina@netprofiletechpr.com
Mobile: +358 40 571 9192
# # #
Find More Graphic Press Releases