(PRWEB) October 20, 2004
WebKeepers is headquartered in California, United States. The Company is headed by CEO Paul Vinueza and its website is located at http://webk.net/. GMO Hosting and Technologies, Inc. ("GMO H&T") is based in Shibuya-ku, Tokyo, Japan and is capitalized at 3.9 million dollers. The company president is Mitsuru Aoyama, and its website is located at http://gmo-ht.com/. SWsoft, Inc. is headquartered in Virginia, United States. The CEO is Serguei Beloussov and the website is located at http://www.swsoft.net/.

The VPS Service developed by WebKeepers focuses on a stable operating performance that is on a par with the performance expected of a private server, as well as the functionality and convenience of a control panel that can handle both Japanese and English. Because the service incorporates SWsoft's HSPcomplete 3.0, the account administrator is able to execute server administrative operations easily, such as maintaining multiple domains, adding users, starting up an Apache server, installing applications and managing the database—operations that were difficult with the conventional shared server—by using the control panel with its graphical user interface. By assigning partitions to multiple domains, a private control panel is provided for each partition, and the end user can operate an independent website. The VPS Service responds to a broad array of needs from individuals to corporations operating multiple domains.
Main features of the VPS Service
1)Excellent management function for server resources The management function assigns server resources such as memory and CPU to each account equally and automatically, preventing deterioration in server performance caused by high-load site operation.
2)Flexible server operation with root authority. The root authority enables users to make Apache settings to suit their purpose, install applications and reboot the server. In other words, the service offers the kind of flexibility found with a private server.
3)Easy backup with a simple click. It is easy to make multiple backups with mirroring by RAID and disk backup executed every day. It is also possible to readily back up from the control panel at the user side.
4)HSPcomplete 3.0 control panel compatible with both Japanese and English. The account administrator has access to a control panel with displays in both Japanese and English. By setting the user authority of the registered user, a control panel configured to that authority can be provided for each user. It is possible to execute all operations required for server management via the control panel, which boasts outstanding functionality.
To make the service available to customers worldwide, a Spanish-language control panel will be added to the English and Japanese versions in December 2004.
About SWsoft
SWsoft is the recognized leader in automation and server virtualization software for hosting service companies, communications providers, and enterprises. The company powers more than 70,000 servers for customers in over 100 countries. SWsoft's products deliver industry-leading performance, stability and manageability for its customers to increase utilization of their limited IT resources. Headquartered in Herndon, VA, with offices around the world; SWsoft is a privately held, profitable company, offering comprehensive solutions including: Plesk, Virtuozzo, PEM, HSPcomplete and Confixx. For more information about SWsoft, visit http://www.sw-soft.com.

About WebKeepers
WebKeepers was founded in Los Angels, California in 1997. From the beginning, the Company has been pursuing a customer-first policy for clients in the United States as well as from Japan, Asia and Europe. WebKeepers offers cost-effective, high-performance and low-priced services, including a shared server and dedicated server for 89 dollars a month. Its primary business is to provide Internet services, specializing in domain acquisition and the management, control and maintenance of webhosting.
###
Find More Cpu Press Releases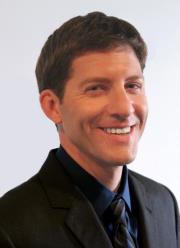 Los Angeles, CA (PRWEB) April 22, 2012
Do you have a great business or business idea that, with an infusion of millions in venture capital funding could become a huge success story? asks Dave Lavinsky, President and co-founder of Growthink, Inc., a leading entrepreneurial firm that has helped thousands of entrepreneurs build successful businesses.
If so, you should be talking with venture capitalists or VCs. As you probably know, VCs are the folks with the big checkbooks. Who have funded numerous successful companies like Google, Yahoo, Ebay, Twitter, Federal Express, and more.
According to Lavinsky, the best way to meet a venture capitalist is by being introduced to them by a colleague, friend or business partner. But to help entrepreneurs that are not lucky enough to have such connections, Lavinsky has revealed 6 ways that entrepreneurs can take matters into their own hands to find their own venture capitalists.
1. Meet Them on Their Blog
Most of the top venture capitalists maintain their own blogs. For example, VC Brad Feld's blog is located at feld.com, while VC Fred Wilson's blog is located at avc.com, according to Lavinsky.
Once you find the blog of the VC you would like to fund your company, read their blog posts. And then comment on them. Your comments should add valuable insights to the posts; showing that you're smart and someone the VC would want to know. After a few comments, the VC will start to recognize you. And when they respond to one of your comments directly, you'll have the chance to respond asking them if they'd like to meet in person.
2. Meet Them on Twitter
Many VCs are active on Twitter, says Lavinsky. So find them on Twitter and then follow them. See what they're posting about and use that to start a dialogue with them (via direct messaging, replying to a tweet, etc.).
3. Meet Them on LinkedIn
Lavinsky believes that LinkedIn makes it very easy for entrepreneurs to get connected with VCs. And as entrepreneurs grow their LinkedIn network, they can gain more and more connections to VCs.
Once the targeted VC is in your network, send them a LinkedIn message, Lavinsky advises.
4. Meet them at Industry Events
According to Lavinsky, All industries have events. And at these events venture capitalists who are interested in funding companies in that sector will come.
For example, next month I will be attending the AdTech conference in NYC to learn about the newest online advertising technologies. One of the speakers at the event will be Tim Chang, the Managing Director of Mayfield Fund. In addition to Tim, I'm sure lots of other venture capitalists will be there.
5. Meet them at Local Events
Every major city has local events that attract venture capitalists, and Lavinsky recommends meetup.com as an effective way to find out about such occasions.
I just searched on "venture capital" within New York City and found tons of local events that VCs will be at. Most smaller cities have less, but still plenty of events for you to attend to meet the right VCs for your business, Lavinsky said.
6. Meet them via Email
The final way Lavinsky advises entrepreneurs to meet venture capitalists is via email.
Many VCs still list their email addresses on their websites. If not, subscribe to a database that offers them, or simply call the VC firm and ask for the email address, he says. VCs get tons of emails, so just send them a teaser email with no attachments (teaser emails give just a few exciting points about your company to get the VC interested).
So, there you have it. Even if you don't have any connections to VCs, you now have six places you can go to find them and contact them. And once you do, you could be on your way to a multi-million dollar funding check which allows you to build a phenomenally successful business.
About Growthink
Growthink, Inc. is a leading provider of business plan services. Growthink has also developed several training products and tools for entrepreneurs, including a small business plan template, a strategic planning template, and a sample marketing plan template. To learn more about Growthinks products and services, call 800-506-5728.
Related Tech Press Releases
(PRWEB) October 1, 2004
Paessler today announced the immediate availability of PRTG Traffic Grapher version 4.0. PRTG Traffic Grapher monitors network and bandwidth usage and other network parameters such as memory and CPU utilization, providing system administrators with live readings and periodical usage trends to optimize the efficiency, layout and setup of leased lines, routers, firewalls, servers and other Simple Network Management Protocol (SNMP) enabled network components. Using PRTG Traffic Grapher, network administrators can predict when resources will be overloaded or are under-utilized and can make the decision to upgrade or downsize various elements of the system.
This new version of PRTG Traffic Grapher further reduces its CPU usage and disk space requirements by providing a new, fully multi-threaded monitoring engine and a new database system for the storage of historical data while at the same time being able to monitor more devices (hundreds or even thousands).
"Customers are looking to get all the value they can from their networks," said Dirk Paessler, CEO of Paessler GmbH. "Network usage monitoring is an integral part of that process and no longer requires specialized know-how or hours of hands-on monitoring time, as proven by thousands of customers already using PRTG Traffic Grapher."
EMS Technical Services, LLC is focused on addressing the growing need for connectivity within public service agencies. EMSTS needed to monitor bandwidth over multiple T1 circuits and DSL circuits for a major national nurse call center. "Seeing" how much bandwidth was in use was essential to maximizing the number of connections possible.
"PRTG Traffic Grapher offers an excellent, simplistic but intuitive interface. In 0-60 seconds, we were up and recorded monitoring stats," said Anthony George, systems engineer at EMS Technical Services, LLC. "I would estimate it has saved our client over $ 1,000 per month. Without this software, it would have been highly possible they would have installed another T1."
"We had a lot of difficulty in finding user-friendly software to monitor, alert and track bandwidth usage on routers, wireless bridges and servers," said David Mills, managing partner, EnterComp Consulting Group, LLP. "We estimate that PRTG Traffic Grapher saves us two to three hours per day and approx $ 1,000 a month in monitoring costs."
PRTG Traffic Grapher's monitoring results may be viewed either via a Windows interface or Web pages delivered by the internal web server. Sample reports and screenshots can be found at http://www.paessler.com/prtg. Included with the installer is Paessler SNMP Helper which drastically eases accessing system readings on Windows 2000/XP/2003 systems via SNMP which usually is very complicated.
PRTG Traffic Grapher is available in both a Freeware edition (limited to monitoring only one network device and suitable for home users and SOHOs) and several commercial editions offering monitoring for multiple network devices and advanced features needed for larger businesses.
PRTG Traffic Grapher runs as a service on Windows 2000/XP/2003 for maximum reliability and works with most network devices that support SNMP. It was tested with various routers and switches from companies including Cisco, HP, 3Com, Linksys, DLink, as well as with various other SNMP enabled devices (e.g. computers running Windows or network printers).
The fully functional freeware version of PRTG Traffic Grapher can be downloaded free of charge at: http://www.paessler.com. The upgrades to the commercial editions for multi-port and multi-device monitoring are available starting at US $ 49.95.
About Paessler GmbH
Founded in 1997 and headquartered in Fuerth, Germany, Paessler GmbH builds cost effective software that is both powerful and easy to use. The product range is specialized on Network Monitoring and Testing as well as Website Analysis and Spam Management. Its products are used by Network Administrators, Website Operators, Internet Service Providers and other IT-Professionals worldwide. Freeware and Free Trial versions of all products can be downloaded from http://www.paessler.com.
# # #
Find More Cpu Press Releases