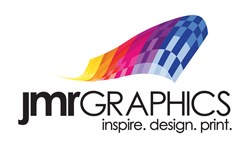 Central Islip, NY (PRWEB) October 09, 2013
Nationwide truck wraps manufacturer, JMR Graphics, comments on MacArthur Airport's efforts to revitalize their indoor and advertising efforts.
According to an October 7th, 2013 article published by Aviation Pros titled "Departure Media Airport Advertising Takes Flight at MacArthur Long Island Airport", MacArthur Airport, located in central Suffolk County on Long Island, is working to "revive the airport's indoor and outdoor advertising network by introducing competitively priced, state-of-the-art technology, spectacular wall wraps, floor exhibit displays for boats and automobiles, and large-format graphics to entertain and inform passengers." All of these displays will provide "added value" for not only the airport but for the local brands they each promote, such as vineyards, small businesses, tourist information and cultural organizations.
Approximately one million Long Island passengers and visitors utilize MacArthur's services on a yearly basis, making it a gold mine for local advertisers looking for large-scale exposure to relevant audiences. Some ways brands and companies can advertise will be through TV ads displayed on digital monitors throughout the airport, spaces for large-format graphics and decals, or sponsorships for a children's play area and a recharge/relax station.
TJ Pannell, a representative of JMR Graphics, a nationwide truck wraps manufacturer, sees this partnership as a win-win situation for not only MacArthur airport itself but for the local Long Island economy as well. "For the first time in this airport's history, local brands and companies will be able to advertise their services to the most relevant of audiences at low-costs," says Pannell. "Businesses will be provided with the most effective opportunities to advertise; large-format wall and window graphics and digital ads displayed on monitor screens. This partnership will be beneficial all involved."
JMR Graphics is an award winning Nationwide 3M Certified Manufacturer of Graphics for over a quarter of a century. We specialize in branding companies through Fleet Graphics, Vehicle Wraps, Architectural Wall Graphics, Promotional Window Clings, Floor Graphics, Event Signage and much more. We offer a variety of 3M Graphics Films, which are specially designed for most surfaces that require a changeable, short and long-term application. Our exceptional "Turn Key Service" is backed with a 3M MCS Warranty to give you peace of mind when you need optimum performance for the intended life of your graphics. With our state-of-the-art, cutting-edge facility we inspire our clients by providing creative design, custom-printed graphics and handle a network of nationwide installers. JMR Graphics provides expert capabilities and capacities needed to meet any graphic challenge.
Woodbury, NY (PRWEB) December 11, 2013
Leading accounting and business valuation Gettry Marcus CPA, P.C., discusses various methods to time year-end bonuses for tax purposes.
Taxpayers generally prefer to accelerate deductions to reduce their current year income and taxes. In some situations, the tax code's accounting rules allow an accrual-basis employer to deduct a year-end employee bonus in the current year, even though the bonus will not be paid until the following year. A recent IRS Chief Counsel memorandum (FAA 20134301F) highlights some of the pitfalls that can affect when bonus compensation is deductible.
Accrual Method
Under the accrual-method of accounting (in contrast to the cash-method of accounting), a liability is incurred, and can be deducted, in the year in which:
1.    All the events have occurred that establish the fact of the liability;

2.    The amount of the liability can be determined with reasonable accuracy; and

3.    Economic performance has occurred.
The first factor, the all-events test, is met when the event fixing the liability occurs and payment is unconditionally due. Although an expense may be deductible before it is payable, liability must be firmly established. The "fact of liability" depends on whether legal rights or obligations exist as of the close of the year, not the probability that the rights will arise in the future.
Bonus Plans
An employer may establish an arrangement or plan that will pay a bonus to its employees in the succeeding year, based on an evaluation of current year performance.
Performance could be determined by objective factors, such as numerical goals set for the company or the employee. These bonuses may be deductible in the earlier year even though the employee, who must figure taxes on the cash method, won't need to recognize the income until it is paid. Or performance may be based on more subjective factors, such as an individual performance appraisal or the employer's discretion. These bonuses may be deductible in the later year. The requirements for awarding the bonus must be scrutinized, to determine when the liability becomes certain.
Is the liability deductible?
The IRS has stated that a bonus can be deducted in the current year if, under a bonus plan, the employee is notified in the current year the employee will receive a bonus, even though the bonus is not calculated or paid until the following year. An employer's bonus liability that is ascertainable by a fixed standard, such as a percentage of profits at the close of the year, accrues and is deductible in the current year even though the computations are not made until the following year.
For information about instances when a bonus cannot be accrued or employers may be denied a deduction in the current year, read the Gettry Marcus tax update.
Gettry Marcus CPA, P.C. is a Top 200 firm nationally with offices in Woodbury, Long Island and New York City. We provide accounting, tax, and consulting services to commercial businesses, high net worth individuals and various industries which include Real Estate and Health Care. We have one of the premier and most credentialed Business Valuation, Litigation and Forensic Accounting Groups in the New York Area. Our experience in diverse industries and a highly talented and experienced professional staff gives us the ability to share valuable insights into our clients' businesses, to better understand their goals and problems and to help them attain the vision they have for their company.
Gettry Marcus is "Always Looking Deeper" to build value for our clients. Visit the Gettry Marcus tax page here.
Media inquiries: Contact Fayellen Dietchweiler at 516-364-3390 ext. 225 or via email at fdietchweiler(at)gettrymarcus(dot)com.
If and only to the extent that this publication contains contributions from tax professionals who are subject to the rules of professional conduct set forth in Circular 230, as promulgated by the United States Department of the Treasury, the publisher, on behalf of those contributors, hereby states that any U.S. federal tax advice that is contained in such contributions was not intended or written to be used by any taxpayer for the purpose of avoiding penalties that may be imposed on the taxpayer by the Internal Revenue Service, and it cannot be used by any taxpayer for such purpose.
#####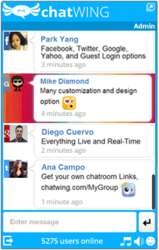 Cambridge, MA (PRWEB) June 15, 2013
With the launch of Chatwings chat network feature, many visitors have started seeing the potential of the chatroom. To highlight this potential even more, Chatwings developers reached out to website owners and explained the sheer importance of interconnected chatrooms. According to Chatwings developers, these linked chatrooms will speed up the way people connect with each other.
Better web exposure is the first point highlighted by Chatwings developers. Once chatrooms are linked, web users can gain information at a simultaneous rate. This is useful in active niches, such as technology and global current events. In technology sites alone, chatroom linking can help web users gain important information. It can be about tech tutorials, gadget tutorials, gadget reviewsbasically anything. This is why we are considering adding up a technology chat network. Other niches can ultimately benefit from the chat network, says Mike Diamonda core developer for Chatwing.com.
Online visibility is also discussed in several Chatwing chatrooms. Based on the test runs of the developers, the chat network feature can increase the online traffic rate of a website if its chatroom is linked to others. The effects can also be magnified if the website owner utilizes the importance of social media in the chat app. Currently, there are four social media login options: Facebook, Twitter, Google, and Yahoo. Website owners can rely on these sectors to market their sites well.
The Chatwing chat apps team is planning to conduct more online talks to communities in just weeks and months. They are also planning to hold short webinars about the importance of effective website chat. The developers also believe that all online marketing professionals can rely on the global connectivity ensured by the Chatwing chat software network option.
About Chatwing.com
Chatwing.com specializes in the new field of website chat. Over years, the Chatwing team has introduced live chat widget for hundreds and thousands of blogs. The Chatwing application bridges people from many parts of the world, creating global synergy through the Internet. The shout box can be installed in just seconds, and it can be used for varying purposes such as leisure and Internet marketing. It also allows a user to customize the size, color, and name of the widget.
Houston, Texas (PRWEB) August 23, 2012
Cyber crime has become a major issue throughout the United States as the proliferation of technology has made it easier to deceive and defraud individuals and businesses. Matt Horak, a Houston criminal lawyer, examines the recent data that rates Houston as one of the nation's hot spots for cyber crime.
"The exponential progress of the internet has been followed in lock step with those looking to profit from the manipulation of this technology," says Matt Horak. According to National Security Agency Director Gen. Keith Alexander, cyber attacks escalated 44 percent in 2011, while malware development grew by 60 percent. The NSA chief went on to say in mid-July that cyber attacks are causing the greatest transfer of wealth in history and that the global cost of cyber crime totals $ 1 trillion.
"The most important thing that we can do at this point is to improve security through legislation and research," Matt Horak observed. "Investing money in developing systems to halt these cyber attacks will save Texans millions, if not billions, of dollars a year that would have been lost otherwise."
Threatmetrix, a cyber crime prevention and solutions company, compiled a list earlier this year of the most vulnerable cities in the United States regarding computer crimes, and Texas had two cities with high rankings. Houston and Dallas were among the ten most problematic cities, and were named 8th and 6th respectively.
As those committing online fraud continue to become more precise in their craft, the most vulnerable areas will be large cities with international profiles. "Urban areas that have direct access to shipping, along with high rates of connectivity, will become the primary battlegrounds regarding cyber crime," says the Houston cyber crime lawyer. "Houston, considering its regional dominance, growing business environment and tech savvy population, has become a primary target for computer crimes. The city needs to respond in a timely and efficient manner when it comes to prevention."
Texas is beginning to understand that this is not a subject to take lightly. Not only is the protection of innocent individuals from cyber espionage becoming a primary concern, but the criminal consequences of taking part in cyber crime are becoming increasingly severe as well. The laws concerning Texas computer crimes are growing, with some of the basic offenses including knowingly accessing a computer, computer network or computer system without the consent of the owner; knowingly tampering with voting systems; or creating content using the persona of another.
On a nationwide level, as the technological infrastructure continues to grow more interconnected in the United States, an attack on one system can cause major issues to others, creating an unsafe environment for businesses and individuals alike. As further evidence for this new threat, General Keith Alexander also noted that the number of attacks on critical systems increased from nine in 2009 to more than 160 in 2011.
Partly in response to these alarming numbers, The Cyber Security Act of 2012 was introduced in the Senate recently. This bill would place minimum cyber security standards for critical infrastructure to protect essential and life-sustaining networks and systems from attack. "A federal bill, if written in a concise and focused manner, has the potential to streamline computer security procedures and allow for greater protection from highly sophisticated hackers who are looking to cause widespread disruption," states Matt Horak. Yet he still warns, "The future cyber security laws must be targeted, enforceable and evolutionary. A broad and reactive bill will only serve to encroach on the rights of individuals throughout this country, so a measured and studied approach to legislation is paramount."
Matt Horak of the law firm Matt Horak, Attorney at Law, PLLC is a Houston criminal defense lawyer who represents individuals accused of various crimes, including those currently under investigation for theft and fraud offenses. This legal counsel extends throughout Harris County, Texas and surrounding areas in Montgomery County, Brazoria County, Fort Bend County, Liberty County, Galveston County and Waller County.
Related Tech Press Releases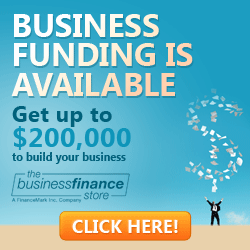 Santa Ana, CA (PRWEB) February 13, 2012
Facebook filed its initial public offering (IPO) with the Securities and Exchange Commission last week. In the filing, Facebook mentioned the unique opportunities for small business marketing on their site, particularly the company CM Photographics. According to Fox News, CM Photographics was able to generate significant increases in revenue as a result of its $ 600 Facebook marketing campaign. Aside from the fact that Facebook mentioned CM Photographics in its IPO filing, it demonstrates the power of partnerships between businesses. Small businesses of any industry could benefit. In the recent blog post Facebook IPO Filing Gives Nod to Small Biz User, The Business Finance Store discusses social media and other networking opportunities for small businesses to take advantage.
For small business leaders trying to innovate and expand in creative ways, it can seem like the best plans have already been done before. However, there is a lot more that small businesses can do, not just with Facebook, but with other (even newer) companies offering tech and branding services. Read more about opportunities for networking and expanding small business at The Business Finance Store Blog.
The Business Finance Store is a business financing and consulting firm that offers customized Business Financial Solutions. Seasoned professionals offer assistance in a variety of financial solutions to help small businesses succeed such as: Business Financial Solutions, Legal Solutions, and Accounting Solutions.
The staff at The Business Finance Store understands that starting and growing a business is an exciting time. They keep it exciting by taking care of some of the most difficult aspects, by providing legal advice, helping with vital responsibilities like accounting & bookkeeping, and by obtaining business finance. They can quickly and easily guide entrepreneurs through many different complicated processes and put them on the path to success.
For 10 years The Business Finance Store has been helping startups and other small businesses legally structure their companies, find the right franchises, get the funding they need, and achieve the American Dream of owning their own successful business. Since expanding nationwide in 2007, they have helped thousands of companies and have funded over $ 60 Million in business credit lines, not including SBA loans. The Business Finance Store sees limitless potential in the current climate, and looks forward to many strong years of growth to come. Take some time to review their services, and give them a call.
For more information, or a free, no-obligation analysis of your business needs, visit The Business Finance Store website: http://www.businessfinancestore.com. A member of their professional staff will contact you to discuss your business' short and long-term goals. Whatever you need, The Business Finance Store is there.
# # #
Related Tech Press Releases
CHiL Semiconductor Discusses Increasing GPU Performance Using Precise Digital Control of the Power Subsystem











Tewksbury, MA (PRWEB) October 14, 2010
CHiL Semiconductor Corporation, a leading developer of high-performance, mixed-signal power management integrated circuits for the server, personal computer and high-volume computing market segments, discusses how CHiL products increase GPU performance in a recently posted podcast at http://www.chilsemi.com. The discussion focuses on increasing performance by using precise digital control of the power subsystem.
Charles Bailley, a senior engineer at CHiL, provides background on how increased performance and functionality puts exponentially increased demand on the power delivery subsystem. He explains why graphics processors need precise digital control of their power subsystems to improve GPU performance, and provides specifics on how the CHiL VR controller increases GPU performance.
"To continue increasing the computing density of the graphics platform, the power density of the graphics platform must also increase, which in turn requires higher efficiency from its power delivery sub-system," says Bailley. "CHiL's new VR controllers provide the highest efficiency, lowest cost of ownership solution in the industry."
The CHiL VR controller provides telemetry to determine when the graphics platform is at peak performance, but also provides a safety net against breaching a system power limit. The power delivery sub-system can be configured to control input supply current from each of multiple input power sources, to maximize the total overall power delivered to the graphics platform. Also, the controller allows the power delivery sub-system to reduce power consumption during idle compute cycles, improving the system's overall efficiency of the system.
To learn more about how CHiL's VR controllers increase GPU performance by precise digital control of the power subsystem, go to http://www.chilsemi.com.
About ChiL Semiconductor
CHiL Semiconductor Corporation develops high-performance, mixed-signal power management integrated circuits primarily targeted at servers, personal computers and other high-volume computing market segments. CHiL Semiconductor's devices tightly integrate digital technology, precisely monitoring and controlling the power management process. Providing unique, intelligent features, CHiL devices yield significant system power efficiency and performance gains, while reducing system design and complexity.
###
©Copyright 1997-
, Vocus PRW Holdings, LLC.
Vocus, PRWeb, and Publicity Wire are trademarks or registered trademarks of Vocus, Inc. or Vocus PRW Holdings, LLC.
Related Graphic Press Releases