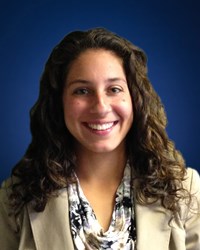 Clifton Park, N.Y. (PRWEB) October 09, 2013
Annese & Associates, Inc., is pleased to announce that Gina Campese has joined the company as the Design & Copy Specialist for the Marketing Team. Gina is based in the Syracuse office and reports to Christina Nordquist, Marketing & Communication Supervisor.
"I am privileged to be part of one of the best companies to work for in New York State. This position will give me the opportunity to express my creativity at all levels, and I am looking forward to the challenge," said Gina.
Gina graduated from SUNY Cortland with a Bachelor of Arts in New Media Design and Communication Studies. As the Design & Copy Specialist with Annese, Gina is responsible for concepts, designs, and production of graphics and related copy to support Annese branding and marketing campaigns. Gina will also execute on the company's social media and content marketing strategies.
"Gina has hit the ground running in her new role as Design & Copy Specialist," said Christina Nordquist. "In the short time she has been here, Gina has stood out as a high-performer. I look forward to working with her as she continues to grow her skill-set and reach new career heights here at Annese."
About Annese & Associates, Inc.

Expertise. Relationships. Innovation. Throughout the past four decades, these principles have established the foundation upon which Annese & Associates has emerged as the trusted adviser to our customers, partners, and communities. With a full-circle approach to integrating communications systems, Annese wraps professional and managed services around Infrastructure, Collaboration and Data Center Virtualization solutions. Guided by our services methodology, we design an end-to-end IT experience for our clients, implementing the tools of today and administering a plan for tomorrow. Our business is the art, science, and passion of connecting devices to networks, people to people, and ideas to action.
– ### –