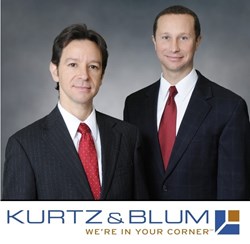 Raleigh, North Carolina (PRWEB) October 18, 2013
Kurtz & Blum, PLLC founding partner Howard Kurtz, a Raleigh criminal lawyer, supports the rumored authorization of $ 2 million in additional funding for North Carolina's public defense system. Rumors of the increase surfaced following the budget talks recently held by state legislators.
The additional funds are supposed to be used for hiring additional public defenders across the state, in order to meet the demand for indigent defense services that has increased since the economic slowdown of 2008. According to the firm, this move by the legislators could mean that North Carolina is finally enacting measures that will make the state criminal justice system fulfill the requirements of the 6th Amendment of the U.S. Constitution. They also compared the development to that being pursued in Idaho, where lawmakers are scrambling to adequately satisfy obligations for defendants.
Both Seth Blum and I are former public defenders, and so as a firm, we wholeheartedly support indigent defendants getting the representation that they deserve. Criminal defense is for everyone, Howard Kurtz, a founding partner with the firm said. He also stressed that having public defenders is a more cost-efficient way of providing representation. Unfortunately, the majority of the counties in North Carolina choose to appoint private counsels to aid indigent clients.
Private appointed counsel attorneys bill the State by the hour, whereas public defenders are salaried employees. The $ 2 million a good start, but North Carolina could do more to serve poor defendants, Kurtz added.
Led by lawyers Howard A. Kurtz and Seth A. Blum, the firm is composed of qualified North Carolina trial lawyers who provide comprehensive legal services. They aggressively defend the rights of their clients both inside and outside the courtroom while adhering to the highest ethical and professional standards. Each is a trusted Raleigh criminal attorney who represents clients in cases that involve DWI and DUI, as well as misdemeanor, felony, and traffic violations. The firm also focuses on personal injury, workers' compensation, and family law.
Moreover, they employ tech-savvy lawyers who have a substantial knowledge and understanding of technological advancements that directly affect the legal industry. They also provide exceptional customer service by treating every client with respect and handling every case with vigilance. For more information, visit http://www.KurtzAndBlum.com or call 919-832-7700.
About Kurtz & Blum, PLLC
The law firm provides quality legal services throughout Wake County and North Carolina. They hold an A+ rating from the Better Business Bureau and are members of various groups like the American Association for Justice, the North Carolina Bar Association, and the Advocates for Justice, among others.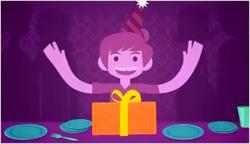 COUMBUS, Ohio (PRWEB) May 03, 2013
Looking to shed light on the disastrous effects plastics are having on the worlds oceans, the international environmental advocacy non-profit group Natural Resources Defense Council (NDRC) turned to leftchannel, the motion design studio led by Executive Creative Director and President Alberto Scirocco. Leftchannel was challenged to craft an entertaining yet informative public service announcement that would be a call to action for viewers to reduce, reuse and recycle plastic packaging.
The skills leftchannel brought to this project are valuable for translating a complex issue like this, to visually show this system and how we can make positive changes, says Leila Monroe, a Staff Attorney with the NDRC Oceans Program.
After the organization approached leftchannel to translate the complex issue of plastic pollution to a visual platform with a positive message, Scirocco and leftchannels creative team, which included designer/animators Taehee Lee and Nick Schoener, set to creating a concept and script that avoided the usually negative tone found in most environmental PSAs. Rather, they harnessed the studios abilities to marry 2D and 3D character animation with motion design to inform viewers in a positive way.
Our goal was to remind people how important this issue is, without giving the impression that they were being criticized or that we were trying to scare them, Scirocco says. Americans have been recycling plastics for a long time, but the current recycling programs arent working anymore and NDRC wanted a new approach one that informs and entertains in a constructive manner.
That new approach can be seen in the PSA entitled The Great Plastic Purge, a two-minute animated piece that was inspired by after school specials from the 1950s. The character animation style keeps the tone light, which helps engage the audience, while expressing important facts in a way that is never boring.
The PSA opens with a shot of a young boy happily ripping open a birthday present thats wrapped in numerous layers of plastic, all of which he cheerfully throws away. From there the piece follows the packaging from the boys home to the ocean floor, while a chipper voice-over informs about how Americans waste $ 8 billion a year due to plastics making it into the nations waterways.
This project presented several challenges. According to Schoener, from a story telling perspective, effectively illustrating why the system was broken was challenging.
We had to first understand it ourselves, then communicate it in a way viewers could easily connect with and understand, Schoener says.
For Lee, the most challenging scene to animate was the underwater scene.
It was complex because it contained a lot of different 2D animated trash objects that all needed to be integrated carefully into the scene," Lee says. "Because the scene connects to a 3D scene afterwards, the integration of the two was tricky -- both 2D and 3D had to look consistent."
Scirocco said the challenge was to take a bleak story and turn it into an optimistic one.
"Overall, the animation needed to address three main points in a memorable, engaging manner," he says. "It needed to bring awareness to the issue, suggest that manufacturers be held responsible for coming up with innovative packaging solutions, and get consumers to take action to reduce, reuse and recycle.
For more information, visit the leftchannel website. For more information on the NRDC's commitment to resolving plastics pollution, visit the NDRC website.
About leftchannel:
Established in 2003 and headed by Alberto Scirocco, leftchannel is a motion design studio comprised of multidisciplinary graphic design artists specializing in motion graphics, TV spots, music videos, broadcast identities, program titles and opens, animation and graphic design, advertising and broadcast graphics. Scirocco began his career in design and art in Italy before moving to the U.S., where he helped establish leftchannel in Columbus. An adjunct professor and head of the CCAD Motion Design program, Sciroccos passion for computer animation and motion graphics is a driving force behind the firms decisively individualistic and pioneering capabilities adaptable in a multitude of fields including film, advertising, broadcast graphics, architecture, retail planning, digital installation, projection mapping and environmental design.
###
(PRWEB) May 26, 2006
Stellar Information Systems Ltd. has launched Stellar Data Care Suite which is a comprehensive data protection software designed to safeguard your data from almost any form of data loss. Stellar Data Care Suite is a powerful solution that helps you to protect your data by taking regular back-ups at a different time periods along with safeguarding it from major threats and continuously monitors the health of your hard disk to minimize the risk of any data loss. This Multi Utility Pack contains three exclusive applications - InstaBackup, Stellar Smart and Stellar Shield which help you in protecting data with their distinctive features.
Stellar InstaBackup is data backup software to backup any and every bit of data on your computer. InstaBackup simplifies the process of data backup both in the network and single user environment. InstaBackup is easy to use and contains several advanced options such as Full/Incremental backups, strong File Encryption, and Zip Compression. Its a comprehensive data protection solution for all Windows File Systems and requires no prior knowledge of data Backup.
Stellar Smart is an advance warning system for potential hard disk problems. The software makes use of hard disks in-built S.M.A.R.T technology to display a graphically detailed user interface which helps users take corrective action before a disk failure. The software takes advantage of predictable degradation of physical disk components to issue warnings before a disk disaster and is a must-have to ensure data safety on hard disks. Stellar Smart is equipped with a unique graphical user interface which displays, among other things, graphs showing hard disk temperature variations and CPU usage. An additional capability to clone potentially fatal disks (that is, paste the contents of a bad disk onto a healthy one) makes this a truly distinctive software.
Stellar Shield This is pre-crash data protection software that provides data restoration after any form of logical data loss. Once installed, Shield takes a snapshot of critical system attributes and information and stores it in your hard disk. In the event of any data loss, Shield searches the backup Image and helps recover/restore all the data immediately.
Speaking at the launch of the software suite, Mr. Sunil Chandna, CEO Stellar Informations, spoke about the proliferation of malicious software coupled with increasing instances of human-related errors leading to data protection & safety being of paramount importance in todays world. He continued by describing how this suite would almost completely eliminate data death and is a must for both personal as well as professional use.
The software is available in a physical disc (CD-ROM), and can be purchased for a price $ 69.
For further information on this product.
Visit: http://www.stellarinfo.com/data-protection.htm
Further information available at:
India helpline: 919213955509
USA (Tollfree): 1-866-978-0600
Site: http://www.stellarinfo.com
###


Albany, NY (PRWEB) May 04, 2012
HyGie-Tech USA, the primary sponsor of the CBRN Resource Network, has released a video produced by British broadcaster ITN showing how HyGie-Tech USAs HG_Flow software can help address the threat of airborne contaminants in a chemical, biological, radiological, or nuclear (CBRN) attack and support the protection of critical infrastructure.
As this video explains, HG_Flow models airflow patterns precisely to predict where hazardous particulates will land. Facilities managers, first responders, and law enforcement agencies can then work pro-actively to mitigate risk and protect lives and property.
Click here to watch the video on YouTube
Modeling Anthrax Attacks
By modeling the potential of an anthrax attack on a shopping center, for example, HG_Flow can predict how airborne anthrax spores will be dispersed and which shoppers and employees might be affected. The software's database of 13,000 toxic products spans microbiology, virology, and chemistry, and also covers radiological particulates that domestic or international terrorists could use in a CBRN attack. By simulating up to 20 different attacks in the same building, the software helps to inform personnel on methods for protecting critical infrastructure across a broad spectrum of threats.
No Supercomputer Required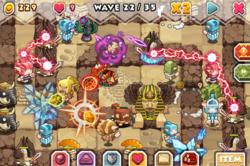 Seoul, South Korea (PRWEB) March 01, 2012
Elf Defense; the new tower defense game for iPhone, iPod Touch and iPad from Jelly Oasis; has been deeply discounted as a way to introduce even more fans to the already popular game. Widely acclaimed as one of the most beautifully designed tower defense games in the iTunes App Store, Elf Defense typically retails for $ 2.99. At its currently discounted price of $ 0.99, the game is a fantastic deal.
The game follows a traditional tower defense set-up, with its own unique adjustments in order to enhance the game play experience. Elf Defense pits the player against human warlords intent on taking advantage of their elven neighbors. By using a variety of elven defense towers, specialized mercenary warriors, and special skills and items, players design their own strategies to survive against the marauding hordes.
While the games overall concept is one which has its counterparts in the App Store, JellyOasis has gone above and beyond in order to make sure that Elf Defense stands out from the crowd. A sleek user interface and beautiful graphics, fully optimized for the Retina Display, are the first things new players will notice. Incredible detail is balanced with economy of design and presented in a bright, fresh palette and accented with charming animation to make Elf Defense a truly appealing experience.
Word-of-mouth is certain to expand the games fan base quickly, and additional momentum is sure to be provided by this generous discount. Elf Defense is available now in the iTunes App Store, but the discount wont last, so download it soon.
iTunes Link: http://itunes.apple.com/app/elf-defense-eng/id489783365?mt=8.
###
Cuban Five Defense Requests they be Transferred to Florida or Freed on Bail











Havana (PRWEB) March 16, 2003 -
On March 12th, 2003 an urgent motion was presented to the Southern Florida District Court requesting an immediate end to the arbitrary solitary confinement imposed as of February 28th upon Antonio Guerrero, Fernando González, Ramón Labañino, René González and Gerardo Hernández.
The motion requests that the defendants be transferred to the Southern District of Florida or freed on bail during their appeals process, and in either case be permitted to count on an effective defense without government hindrance.
The motion underlines the measures adopted by US Government against the Five that totally inhibits communication with their defense attorneys, even by telephone, knowing fully that such communication is indispensable at this stage of their appeals process to prepare documents for no later than April 7th. This action therefore clearly seeks to obstruct the legal process, denying the rights of the defendants and their defenders and thereby violating the Fifth, Sixth and Eighth Amendments of the Constitution of the United States.
The Defense has requested that the Court grant them a hearing to consider the motion.
............
EXCERPTS FROM THE EMERGENCY MOTION (1)
Gerardo, Antonio, René, Fernando and Ramón have been again removed from the general population and placed in solitary confinement, where they are denied access to all visitors and telephone contacts, including contact with counsel. They are denied access to legal materials and personal effects, and deprived of normal institutional rights.
Arbitrarily placing the Five in special housing with little or no contact with the outside world at this point in the process of appeal plainly deprives them of:
-their Fifth Amendment right to due process of law,
-their Sixth Amendment right to the effective assistance of appellate counsel, and
-their Eighth Amendment protection against cruel and unusual punishment.
Renewed placement of Gerardo, Antonio, René, Fernando and Ramón in administrative segregation has nothing to do with any misconduct on their part. It is, at best, another impermissible attempt to break their indefatigable spirit or punish them for theirs letter-writing campaign and the growing support they have received in the international community. It is, at worst, another attempt to interfere with their ability to prepare properly and assist counsel in the next round of judicial proceedings.
The defendants have never violated any order of Court and have never violated any rule or direction by any United States Marshal or any officer of the Bureau of Prisons. The defendants have scrupulously observed and complied with all orders and Court procedures and have acted respectfully towards the authority of this Court and its judgments.
These recent actions by the government, therefore, have the additional effect of increasing the severity of the sentences imposed by the Court.
According to the Government of the United States, the imposition of the Special Administrative Measures (SAM) sanctions against the Five was generally relying on Part 501.2 which is applicable "to prevent disclosure of classified information".
It is inconceivable that after four and one-half years of being incarcerated the defendants would only now possess or have access to any classified materials, or that they would only now be considered a threat to disclose such information.
The government is simply and quite transparently using every weapon it has in its formidable arsenal to crush Mr. Campa and his co-defendants.
Gerardo, Antonio, René, Fernando and Ramón right to appeal and to effective assistance of counsel on appeal are in direct jeopardy due to the government's actions in this case.
The defense attorneys request the Southern District Court of Florida to order that they be transferred to a facility within the Southern District of Florida, where they may be able to exercise their Sixth Amendment right to counsel, or release them on an appropriate bond pending appeal, so that they may also be free from governmental actions designed to interfere with their right to effective assistance of counsel.
......
(1) The motion was originally filed on behalf of Fernando Gonzalez Llort, a.k.a. Ruben Campa as Defendant Campa´s Emergency Motion for Transfer to the Southern District of Florida Pending Appeal or, in the Alternative, for Release on Bond Pending Appeal. The rest of the defendants joined this motion.
©Copyright 1997-
, Vocus PRW Holdings, LLC.
Vocus, PRWeb, and Publicity Wire are trademarks or registered trademarks of Vocus, Inc. or Vocus PRW Holdings, LLC.
Related Ram Press Releases
McObject Adds Support for Green Hills Software's INTEGRITY® RTOS,Building On Defense, Aerospace and Automotive Market Successes











Issaquah, WA (PRWEB) October 6, 2004
The availability of eXtremeDB for INTEGRITY builds on the companies' joint design wins in key embedded markets including defense, aerospace, and automotive. Among other sales, a global defense contractor and a prominent automotive communications systems manufacturer both recently adopted the combination of McObject's eXtremeDB and Green Hills Software's INTEGRITY RTOS.
For applications that can't afford to fail, customers need a proven, solid software foundation. McObject's eXtremeDB supports this with features such as transaction logging and an optional High Availability (HA) sub-system. Green Hills Software's INTEGRITY RTOS features full memory, application and device driver protection along with guaranteed resource availability for systems' most critical tasks. At the same time, INTEGRITY's architecture guarantees true real-time deterministic performance with fast interrupt response times and rapid context switching. INTEGRITY is certified compliant to the latest 2003 POSIX.1 API and also features field upgrading/debugging and dynamic task downloading - features valuable to many of today's applications.
The combination of Green Hills Software and McObject brings high value economically to mutual end customers, as well. Both eXtremeDB and INTEGRITY provide a highly cost-effective, scalable embedded solution, with minimal RAM and CPU requirements on the target system, thus lessening manufacturing cost, while enabling customers to deploy extremely reliable solutions.
Both companies' products cut time-to-market and recognize that combating software bugs can be the most time-consuming aspect of embedded software development. To that end, Green Hills Software offers built-in RTOS debugging capabilities along with its market-leading MULTI Debugger, and eXtremeDB from McObject provides an innovative self-diagnostic API that catches most common database programming flaws early - when repairs are much less costly.
"McObject welcomes Green Hills Software as an important ally in our shared drive to improve customers' profitability through better approaches to embedded systems software development and deployment," McObject CEO and Co-founder Steve Graves said. "Recent mutual design wins point to the market's recognition of our complementary offerings, and our alliance will surely increase that receptiveness."
"Green Hills Software is pleased to partner with a company that shares our vision regarding reliability, performance and cost-effectiveness. McObject's eXtremeDB contributes in all three areas, making it an excellent database for use alongside our fast, ultra-reliable RTOS and powerful embedded systems development tools," said Dan Mender, Green Hills Software's Director of Business Development.
About Green Hills Software
Founded in 1982, Green Hills Software, Inc. is the technology leader for real-time operating systems and software development tools for 32- and 64-bit embedded systems. The royalty-free velOSity microkernel, INTEGRITY RTOS, compilers, MULTI and AdaMULTI Integrated Development Environments and TimeMachine product line offer a complete development solution that addresses embedded systems from the lowest cost consumer products to the most safety-critical aircraft flight systems. Green Hills is headquartered in Santa Barbara, CA, with European headquarters in the United Kingdom. Visit Green Hills Software on the web at http://www.ghs.com.
About McObject
Founded by embedded database and real-time systems experts, McObject offers proven data management technology that makes intelligent devices smarter, more reliable and more cost-effective to develop and maintain. McObject counts among its customers industry leaders such as DaimlerChrysler, Tyco Thermal Controls, Genesis Microchip, Motorola and Boeing. McObject, based in Issaquah, WA, is committed to providing innovative technology and first rate services to customers and partners. The company can be reached at +1-425-831-5964, or visit http://www.mcobject.com.
McObject and eXtremeDB are trademarks of McObject LLC. All other company or product names mentioned herein are trademarks or registered trademarks of their respective owners.
# # #
©Copyright 1997-
, Vocus PRW Holdings, LLC.
Vocus, PRWeb, and Publicity Wire are trademarks or registered trademarks of Vocus, Inc. or Vocus PRW Holdings, LLC.
More Cpu Press Releases
(PRWEB) August 11, 2003
Fenrir Industries, Inc. and Thor Defense, Inc., announce a joint agreement under which Thor Defense will become Master Distributor for all of Fenrir Industries products.
The Memorandum of Understanding executed between the two companies turns over all customer relations and marketing to Thor Defense while bringing Fenrir's state of the art products into Thor's stable of product offerings.
"This is an excellent match-up of strengths to balance weaknesses," says Fenrir Industries' President and Founder, Robert Muller. "We had been seeking a marketing partner for quite a long time who could bring to our products the awareness and recognition they deserve. Long ago we recognized Fenrir's expertise was developing superlative products, and that effort was being diluted by the marketing activities we were weak at. Thor's expertise, however, is exactly that: Raising market awareness of these types of products. I am very excited at the prospect of finally bringing these products to market and saving officers' lives and efforts!"
Muller founded Fenrir Industries in 1992 after designing a lightweight battering ram powered by an explosive charge, making it capable of instantly placing several tons of force onto a locked door. Prior to that Muller, a mechanical engineer from Georgia Tech, had a decade's prior experience on some of this nation's most technologically advanced military contractors, including the President of the United States's Nuclear Football. Muller and Fenrir have continued to invent numerous products such as the Ballistic Door Shield, designed to protect tactical personnel from shots fired during a forcible door breach to stopping anti-tank missiles to bomb proofing aircraft cargo holds.
"We are very pleased to be able to bring these excellent products into the military and law enforcement realms," says Thor Defense President and Founder, Swen Swenson. "The men and women who work diligently everyday to protect this great nation both here and abroad will truly be able to reap the significant benefits afforded by Fenrir's products. For too long, companies providing military/law enforcement personal protection equipment have been slow to really push the technology envelope. This venture between Fenrir and Thor is formed on the basis of smashing that status quo. We aim to have the most comprehensive and best trained sales force around the globe that can truly deliver these outstanding products to the end user."
Swenson formed Thor Defense in 2002 on the basis of providing the most superior products available to the special operations community. Prior to starting Thor, Swen had 5 years of experience working within the tactical products industry, winning numerous system-wide military contracts. Swen has also worked as a consultant on numerous Hollywood action pictures. A graduate of Columbia University in New York City, Swen got his start in the security industry during college while body-guarding notables like Donald Trump and providing physical security for the famed Tiffany & Co.
Cut from almost the same cloth, both Swenson and Muller are poised to bring both tremendous new products and value to the law enforcement, public safety and military markets. All product inquiries can be directed Thor Defense, Inc.
Thor Defense, Inc., is a developer and global distributor of tactical and special operations equipment located in Downers Grove, IL. Complete company and product information can be found at its web site at http://www.thordefense.com.
Fenrir Industries, Inc., is a developer, manufacturer and global supplier of law enforcement, public safety, and military equipment located in Stamford CT. Complete company and product information can be found at its web site at http://www.fenrir.com.
###
EDITOR:
Muller, Swenson Available for Interviews.
Product Photos, headshots available.
B-roll of In-Forcer Ballistic Ram (powered ram) available. (See http://www.fenrir.com for info on In-Forcer ram.)
This story and accompanying images are available for download at: http://www.fenrir.com/press_releases/pr-2003080701.htm


All information and images copyright of Fenrir Industries, Inc. or Thor Defense, Inc. A one-time use, unlimited distribution license is hereby granted for your use.
Hard copy and high-resolution images are also available.
More Ram Press Releases