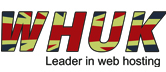 Leeds, UK (PRWEB UK) 10 June 2013
After the massive cyber attack targeting nearly 40 million vulnerable sites running WordPress CMS, all major web hosting and web security firms increased the security levels in order to protect websites and webservers across the globe.
The CMS Industry is huge with WordPress leading the list of most popular CMS platforms. WordPress is used by 18.1% of all the websites; that is a content management system market share of 57.7%, followed by Joomla and Drupal with 10.4% and 6.4% respectively.
To deliver secure and fast experience over a highly reliable web hosting platform, WHUK, a web hosting service provider in the UK since 2001, has enhanced security levels for its CMS hosting offering through server-level customization, backups and additional security filters, bundled with 24x7 free support.
A study by w3techs and BuiltWith shows the popularity of CMS platforms such as WordPress, Joomla, Magento, Drupal, OsCommerce, vBulletin, phpBB etc. growing at a rapid pace. Based on these facts, it has also become imperative to have a secure hosting platform which ensures protection of websites built on these CMS from various attacks and vulnerabilities over the Internet.
We take pride in being one of the best customer support providers in the web hosting industry today. Along with being prompt and friendly, we also follow a strict SLA with near instant resolution delivery to customer issues. We have also tweaked the support team training programs with inclusion of CMS related issues over a server platform, stated a representative from WHUK Technical department. With the recent news about the attacks on websites based on CMS platform-WordPress, weve further increased security over our servers. With server platforms highly optimised for CMSs combined with enhanced server security settings, we ensure protection of websites hosted with us, he further added.
About WHUK
Established in the year 2001, Webhosting UK Com (WHUK) Limited offers a wide array of value for money web hosting services including Linux/Windows Shared Hosting, Reseller Hosting, Cloud Hosting, Virtual Private Servers (VPS), Dedicated Servers, WordPress Hosting, Drupal Hosting, Magento Hosting, Joomla Hosting, eCommerce Hosting, SSL and Offsite Backup Solutions. 24x7x365 technical support is available and 99.95% uptime guarantee is offered as standard with their UK-based servers.
WHUK Contacts:

Address:

WebHosting UK Com Limited

Suite 1,

7 Commercial Street,

Morley, Leeds,

West Yorkshire,

LS27 8HX

Phone: +44-191-303-8069

Fax: +44-207-692-7267

E-mail: sales (@) webhosting(dot)uk(dot)com

Web: http://www.webhosting.uk.com

FB - facebook.com/webhostingukcom

Twitter - twitter.com/WebhostingUKcom

Linkedin - linkedin.com/groups/Webhostingukcom-4216172

Google Plus - plus.google.com/115237732625637217717/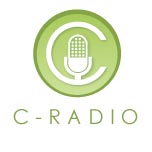 Mountain View, California (PRWEB) May 18, 2012
Business Talk Show Host, Cynthia Nevels, Interviews Technology Startups Who Share Lessons Learned in the Quest to Create the Perfect VC Pitch and Become the Next Facebook on the next episode The C-Radio Show.
It's reported, Mark Zuckerberg founder of Facebook turned down most venture capitalists' offers to invest in his idea. Overtime, Zuckerberg perfected the pitch and the $ 12.7 million investment gave, venture capital firm, Accel Partners a 15% stake in Facebook. Today, the company expects to reach the highest payoff the United States has ever seen with Facebook's IPO.
That's not the case for most tech startups. Finding a venture capitalist who will listen let alone invest is challenging for some, to say the least. Business talk show host, Cynthia Nevels, of The C-Radio Show will interview two new technology startup founders who took much different roads to fiinding investment capital for their startups.
Searching for venture capital to jumpstart a new Silicon Valley startup came fairly easy for Garrett Johnson, Co-Founder of SendHub.com. He and SendHub.com's co-founders have raised $ 2 million in seed funding from Kapor Capital, Menlo Ventures, 500 startups, Howard Lindzons Social Leverage fund, Eric Ries, Paul Buchheit, Jawed Karim and a handful of other investors. SendHub has now launched its new iPhone mobile application and is looking to go social. Johnson talks to Cynthia to shed insight on what it takes to go from a small startup to billion dollar IPO.
Trice Johnson, founder and creator of government procurement and data intelligence web application, Smazit.com shares a different story on how losing the 2011 Rice Alliance Venture Capital Pitch competition fueled her to find alternative sources of capital for her technology startup. "They don't teach you how to raise capital for tech startups in high school," states Trice Johnson, President of Smazit.com. Smazit.com has completed its demonstration phase and plans to launch the new web application on May 28, 2012 using her own funds and private investment from friends and family.
The live interview broadcasts live on the C-Radio Show's episode, "Perfecting the VC Pitch" live on Tuesday, May 29, 2012 from 11:30AM CST to 12:00PM CST.
###

About The C-Radio Show

The C-Radio Show is a weekly online business and economics talk radio program hosted by award winning professor and author, Cynthia Nevels on BlogTalkRadio.com every Tuesday at 11:30AM.
Press Contact

Alleana Fuller

producer(at)thecradioshow(dot)net

(877) 601-3211 ext. 1
About SendHub

SendHub is a simple, fast, web and mobile application that provides businesses, and organizations, with an SMS solution to reach small and large groups of people. Their simple interface lets users send one message to everyone, from anywhere. SendHub is great for businesses, but has also seen successful usage from teachers, political organizations, health facilities, sport coaches and more. Founded by Ash Rust, Garrett Johnson and John Fallone in 2011, previously backed by Howard Lindzon, Tom McInerney, Yuri Millners Start Fund and Y Combinator, SendHub is headquartered in Menlo Park, CA. For more information, visit sendhub.com
Press Contact

Ash Rust, co-founder

press(at)sendhub(dot)com
LiteTouch Offers Easy Automated Control of Literally Any Window Covering











Salt Lake City, UT (PRWEB) February 19, 2005
LiteTouch, Inc., a leading manufacturer of lighting control and home automation systems, highlighted their systems' ability to control virtually any window covering at the company's booth at the recent International Builder's Show in Orlando, FL.
Rather than having to select from a limited catalog of motorized window coverings, LiteTouch system owners can easily choose to motorize and control virtually any window covering they want.
By combining the power of automated lighting control with the convenience of unlimited motorized window coverings – LiteTouch homeowners can control both their artificial light and natural light at the mere press of a button.
To offer this powerful customization benefit, LiteTouch has joined forces with Solar Shading Systems, a company as committed to custom motorized blind solutions as LiteTouch is to custom lighting control solutions. Through the unique capabilities of the LiteTouch control system, combined with the state-of-the-art motor interface in Solar Shading Systems' products, LiteTouch homeowners can control with the push of a button individual window treatments, or sub-groups of window treatments, or all window treatments at once – for complete control regardless of the window treatment type.
The LiteTouch 5000LC, the most powerful CPU on the market today, offers synchronized blind control. Homeowners who control their blinds with LiteTouch never need to manually line their blinds up to the same level if they've been manually raised or lowered to different levels. LiteTouch synchs multiple blinds back up at the press of the next button command. This feature represents a real benefit to people whose homes have walls of windows.
LiteTouch also offers an array of attractive keypads for users to control it all with, with custom button engraving and endless color and style variations to match any decor. Lighting control systems like LiteTouch provide homeowners with the maximum in convenience, security, efficiency and beautiful style to enhance and enrich their daily experience.
About LiteTouch, Inc.
LiteTouch, Inc. has been a leader in the lighting control industry for over 24 years, manufacturing state-of-the-art lighting control and automation systems for use in private residences, restaurants, office buildings, hotels, museums, and other facilities. LiteTouch's new construction and retrofit lighting control products are available through an extensive network of representatives and dealers in the United States, Canada, Europe, Central America, South America, and Asia. Headquartered at 3400 South West Temple, Salt Lake City, Utah 84115; phone 801-486-8500. On the web at LiteTouch.com.
###






Attachments





©Copyright 1997-
, Vocus PRW Holdings, LLC.
Vocus, PRWeb, and Publicity Wire are trademarks or registered trademarks of Vocus, Inc. or Vocus PRW Holdings, LLC.
Find More Cpu Press Releases
Airbus Signs a New 3-Year Transnational Contract with Sogeti High Tech Covering the Support of its Design Office Stress Activities(1)













Dayton, OH (Vocus) February 9, 2010 –-
This signature between Airbus and Sogeti High Tech, wholly owned subsidiary of Cap Gemini S.A, reinforces a mutual trust relationship initiated more than ten years ago in the field of engineering design structural analysis(2) (composites and methods & tools) raising Sogeti High Tech as a first rank services partner of the European aircraft company.
This decision is a strategic choice for Airbus which needs to rely on a reference partner able to take an active part in its supply chain rationalization and able to contribute to a new engineering framework for structural analysis.
Amit Midha, Vice President of Sogeti USA's Engineering Services, concurs: "The high level specificity of this project requires strong proximity between teams of Sogeti High Tech and Airbus to achieve the highest standard in terms of service efficiency and reliability. We are proud that AIRBUS trusted us again to accompany it in this new contract which confirms Sogeti High Tech capacity to provide complete offers to its customers."
This contract represents a brand new perimeter for Sogeti High Tech which is now in charge of supporting and training all the Airbus Extended Enterprise(3) regarding simulation tools and processes for structural analysis. It highlights Sogeti High Tech teams' experience and state-of-the-art expertise based on:

    its strategic offerings in simulation, composites and testing,
    its know-how in processes : training, service desk, transition management,
    its international presence and skills,
    its Rightshore® approach(4).
These activities are in the straightforward continuation of Sogeti High Tech's strategy to become a leading service provider for Airbus Computer Aided Engineering(5) community.
With its international footprint from USA to China, this contract will be also a cornerstone for Sogeti High Tech development to become a strong partner of Airbus aero-structure domain along functional design. Sogeti High Tech will have to work with roughly 1,300 users in AIRBUS, 700 users in Risk Sharing Partners and will have to interact with many organizations located from the US to East Asia.
(1) SAST: Structure Analysis SupporT

(2) The structural analysis is a domain of research, development and industrial applications. Its aim is to create a model and to digitally simulate the behaviour of structures in their environment. The term of structure is general, it can deal with a part of an aircraft or an aircraft itself.

(3) Airbus Extended Enterprise : Airbus sites, Tiers 1, Airbus offshore centers, Risk Sharing Partners

(4) Rightshore® : Capgemini Group's global delivery model, which offers clients – depending on their needs – the best balance between services delivered from centers in close geographical proximity and / or with close cultural ties with their sites (onshore or nearshore) and services delivered from more remote centers (offshore)

(5) Computer Aided Engineering (CAE): use of information technology to support engineers in tasks such as analysis, simulation, design, manufacture, planning, diagnosis and repair.
About Sogeti USA

Sogeti USA is a premier provider of information technology services to businesses and public-sector organizations. Operating in 23 U.S. locations, Sogeti's business model is built on providing customers with local accountability and vast delivery expertise. Sogeti is a leader in helping clients develop, implement and manage practical IT and engineering solutions to help run their business better. With over 40 years of experience, Sogeti offers a comprehensive portfolio of services including Engineering Services, Enterprise Microsoft Solutions, Enterprise Solutions Consulting, IBM and Open Solutions and Testing/Quality Assurance.

For more, visit http://www.us.sogeti.com.
About Sogeti HIGH TECH

Sogeti High Tech is a leading company in Engineering and Technology Consulting Services. With over than 20 years of expertise, we undertake major technical and engineering innovation projects for the R&D departments of global industrial firms:

Research & Development with the maintenance in operational conditions
Outsourcing Research and Development and Innovation Advice.
Scientific and technical research and developments, mechanical design, development of complex systems.
Control and industrial data processing.http://www.sogeti.com/HighTech
About Sogeti Group

Sogeti is a leading provider of professional technology services, specializing in Application Management, Infrastructure Management, High-Tech Engineering and Testing. Working closely with its clients, Sogeti enables them to leverage technological innovation and achieve maximum results. Sogeti brings together more than 20,000 professionals in 14 countries and is present in over 200 locations in Europe, the US and India. Sogeti is a wholly-owned subsidiary of Cap Gemini S.A., listed on the Paris Stock Exchange.

For more information please visit http://www.sogeti.com.
###








Attachments

















©Copyright 1997-
, Vocus PRW Holdings, LLC.
Vocus, PRWeb, and Publicity Wire are trademarks or registered trademarks of Vocus, Inc. or Vocus PRW Holdings, LLC.
Special forecasts for the Greater Chinese Notebook PC Industry to 2008 covering consumer market, component supply prospects, wide display notebook PCs and the Dothan CPU











(PRWEB) March 21, 2004
Quarterly shipment volume and value forecast up to 4Q 2004 and annual volume forecast up to 2008. Special analyses covering the consumer market, component supply prospects, wide display notebook PCs, and the Dothan CPU. 2003 and fourth quarter 2003 review and tier cluster breakdowns of shipment volume, shipment volume by assembly level, shipment value, ASP, product architecture including spindle types and display sizes, price structure, business types, shipment destinations, and production sites with coverage of individual makers' China-based activities. Also includes major manufacturer ranking and industry concentration analysis.
For a complete index of this report click on
http://www.researchandmarkets.com/reports/54097
About Research and Markets Ltd.
Research and Markets Ltd. are Europe's largest resource for market research. R&M distribute thousands of major research publications from the world's leading publishers, consultants and market analysts. R&M provide you with the latest forecasts on international and regional markets, key industries, the top companies, new products and the latest market trends.
For additional information on ResearchandMarkets.com, their range of reports or their value-added services, visit their web site at http://www.researchandmarkets.com or mailto:press@researchandmarkets.com
©Copyright 1997-
, Vocus PRW Holdings, LLC.
Vocus, PRWeb, and Publicity Wire are trademarks or registered trademarks of Vocus, Inc. or Vocus PRW Holdings, LLC.
More Cpu Press Releases