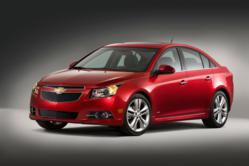 Louisville, KY (PRWEB) July 02, 2013
Choosing a car for the family can be difficult and expensive. Kentucky Accident Attorney Mike Schafer wants to help you make a good choice.
This may sound clich
Los Angeles, Calif (PRWEB) March 24, 2007
Array Systems Inc. (http://www.arraysystems.com), the number one computer network support and IT outsourcing company in Los Angeles, is currently assisting its small - medium sized business clients with the integration of the new Microsoft Vista 2007 software. We have completed a detailed analysis on Microsoft's 32-bit and 64-bit Vista operating software.
64-bit History
Intel, IBM, Sun Microsystems and AMD are all major computer chip developers and 64-bit technology is nothing new to them. Apart from the fact that the 64-bit chip has "more bits" than the 32-bit chip, the 64-bit chip also has a greater amount of memory, file, disk, and database address space. With 32-bit hardware, you have up to 4GB (gigabytes) of address space compared to 144GB, 262GB, or 256TB (terabytes) of potential address space in 64-bit hardware. Obviously 256TB is beyond current hardware technology: however, it does set the stage for 64-bit processing being the future's long-term platform.
Intel's 64-bit processors were jointly developed with Hewlett-Packard in a project known as the "Itanium Architecture" or IA-64. The goal was to develop a new breed of CPUs and depart from the limitations of 32-bit architectures of the early "286, 386, 486, and early-Pentium" processors. To align with the early Intel IA-64 Itanium, Microsoft released a special version of Windows XP identified as the "XP-64 Edition" along with a "Server 2000 Edition" which supported the IA-64 hardware. Neither was widely adopted mostly due to problems with software drivers and the high cost of memory at that time.
Microsoft's first attempt to mitigate the gap between 32 and 64-bit hardware was to create a "software emulator" which would allow the 32-bit code to operate on an IA-64 CPU. The results were not so good and caused things to run very slow which further reduced the interest in the IA-64 Itanium processor for desktop computers and servers. Microsoft would later rewrite the code so that the Windows operating system would run in either 32-bit or 64-bit code simultaneously, and natively, without any software emulation. The result was increased performance, regardless of which code base was hosted, and later cleared the way for Microsoft to launch Windows Vista in 32/64 bit editions.
64-bit Driver Support
Perhaps the most painful part of adopting 64-bit technology lies in the software supporting the peripheral devices of the computer, commonly referred to as "drivers". Makers of computer motherboards of late have integrated many sub-components into their products, which have complicated Vista / 64 driver availability and support, often resulting in long delays between "beta" releases. Even discrete components (control chipsets, printers, video boards, sound cards, scanners, cameras, and nearly all wireless and PDA devices) have also suffered as a result of scarce 64-bit drivers in the consumer market, as these products are many in model, and change rapidly each week.
Unlike applications, 32-bit and 64-bit drivers are not interchangeable, nor can they run on the same computing environment simultaneously. So to adopt Windows Vista 64, you'd have to make sure you have all the required drivers lined up prior to the installation. For most consumer and small business situations, it's simply too early to realistically have a rich set of 64-bit Windows Vista drivers to apply. This is also why upgrading to 64-bit Vista is particularly difficult and demands a great deal of research and patience to achieve 100% functionality.
64-bit Applications
By some accounts this is a chicken-and-egg situation. For the most part, x86 applications (32-bit) are the mainstream. For the mainstream to adopt 64-bit applications there must be a compelling reason to do so. Conversely, unless price-friendly 64-bit equipment is widely purchased by the mainstream, why would developers create 64-bit applications?
Truthfully, 32-bit hardware, with an upper limit of 4GB of memory was seldom reached by anything other than network servers and virtually never seen by PC users. So, prior to today, most 64-bit applications belong to high-end software or that of network servers. In fact, Microsoft Exchange Server 2007 will require x64 hardware essentially mandating a 64-bit processing environment.
What is changing however is the user-base and pricing wars of PCs. As newer PCs contain the 64-bit single and dual-core processors, end-users can adopt a 64-bit equipment option. Price competition will soon press the 32-bit only systems out of the marketplace so it seems as if everyone will be forced to convert right? Well maybe. Among the first applications to take advantage of the 64-bit technology for the mainstream will be the gaming and multimedia sectors of the computing world.
Bottom of the Line
Mainstream users are best served with the 32-bit applications of Windows Vista and will experience the greatest compatibility with peripherals, applications, and improved features. The use of 64-bit implementations of Vista should be based on need. If you have a special application or operational requirement today that mandates this extended version of Vista, proceed ahead; just be sure to research and resolve potential conflicts and remedies first. Windows Vista 64 will gather increased momentum and acceptance; however the practical return on investment may be years away. As with any new product offering, the key will be testing the Vista environment with current application prior to making an upgrade decision.
About Array Systems
Array Systems has been in business since 1991, we know where the pitfalls are. If you would like more information about this topic please call us toll free (877) 412-7729 or visit our website: http://www.arraysystems.com We specialize in assisting small businesses in the Los Angeles and Orange County areas with Microsoft Office 2007 Support, Windows Vista upgrades, IT outsourcing solutions, computer network support, application integration and support, web design, and much more.
###
Find More Cpu Press Releases
Tech Data France widens email use by choosing eMill











A, France (PRWEB) June 9, 2004
VINÇTech Data France is a subsidiary of Tech Data Corporation, a leading global provider of IT products, logistics management and other value-added services. With 90,000 technology resellers in the world and 20,000 computer goods in its catalogue, Tech Data is facing important challenges to communicate with its customers, its sales people, its resellers…
The most reliable information they have about customers is the email address. Therefore, Tech Data needed an emailing software which allows its CRM manager to be autonomous, reactive and to send highly customized emails. In short, a tool which associates a high technical level and ease of use.
Consequently, Tech Data decided to purchase and implement eMill, the emailing workshop of Active+ Software, to create message contents, to deal with databases, to customize emails and to control deliveries. For example, Tech Data customers are using credits to buy products. Each week, credits levels are too low for 150 of them. eMill is used to create a customized message indicating personal contact details, account position, products ordered…These emails are simultaneously sent to the accountants and sales people. Moreover, this process has been automated by using the eMill planning tool. Thus, the CRM manager needs 6 minutes per week to deliver unique emails to its customers, its accountants and its sales people.
The ease of use of emailing workshop has widened email use in Tech Data. Indeed, it allows the CRM manager to react faster and to gain in quality and efficiency. Tech Data is reaching response rate of 35%. Therefore, many companies intend to use the same tool for their intern communication. Why shall we customize messages to customers and not to employees? By using emailing software like eMill, everybody is able to deliver unique emails and focused information.
eMill is available in 4 editions: Professional at $ 795, Enterprise Bronze at $ 2995, Enterprise Silver at $ 5695, Enterprise Gold at $ 9995, Enterprise Platinium at $ 14995.
Active+ Software offers a downloadable evaluation at its web site:
http://www.activeplus.com/us/products/emill/
©Copyright 1997-
, Vocus PRW Holdings, LLC.
Vocus, PRWeb, and Publicity Wire are trademarks or registered trademarks of Vocus, Inc. or Vocus PRW Holdings, LLC.
(PRWEB) November 3, 2004
Laptops are the natural evolution in the ever changing world of the computer. The improvement of technology has allowed the computer to shrink from being as big as a house, to the size of book.
Their compactness, and portability make it particularly useful to the professional, the person on the go, and the student. However, laptops can get rather expensive so one should take care to choose a laptop with the right amount of features, but not so many that they needlessly inflate the price.
Here are some basic features that must be considered: there's weight and size, display, input devices, batteries, hard-drive, CD-DVD ROM, RAM, CPU's, modems, and ports.
When it comes to weight and size, one must consider that the bigger a laptop is, the heavier it is. A small enough size should be chosen, but not so small that it's uncomfortable. The smaller the laptop, the more awkward it will be to type on that tiny keyboard.
The display, or screen, is directly tied in to the size of the laptop. One should choose the biggest display possible. Also, a decision has to be made between Active, and Passive Matrix.
Active Matrix is more expensive, but is recommended since pictures come out sharper and moving images play out smoother. Passive Matrix is cheaper, but the picture quality is not as good.
Next comes the batteries. There are 3 main types: Li, NiMH, NiCad. What those letters stand for is not important. All one needs to know is to always choose Li since they are higher quality, and provide a longer life. However, they are slightly more expensive. If one is strapped for money, then NiMH is acceptable. They're slightly cheaper, but must be recharged every hour or so. Under no circumstances should NiCad be chosen. They're extremely low quality, and have no staying power.
Next is the hard-drive. Most laptops start with at least 4.3 gigabytes, or GB, of hard drive space. However, more may be gotten if it's perceived to be needed.
Next is the CD-DVD Drive. To be honest, a laptop doesn't really need either one. But at least one should be added since most software comes in CD form nowadays. If a DVD-ROM drive is chosen, then a CD-ROM drive won't be needed since a DVD-ROM drive can read CD-ROMs.
Next is the RAM, or Random Access Memory. This is the Short Term Memory of you computer. How much does a laptop need? The simple answer is about 32 megabytes, or MB, of RAM, but 64 is highly recommended. This is due to the fact that laptops are difficult to upgrade. Because of this, one might as well get more then they'll currently need, and look ahead.
Next is the "brain" otherwise known as the CPU, or Central Processing Unit. The CPU contains all the programs run on a computer. At least 233 MHz in processing speed for a laptop is suggested. There are many types of CPU's but just make sure the laptop that is chosen has one.
Lastly, but definitely not least, comes the modems and ports.
The modem allows one to access the Internet. This is important if the laptop will be used to surf the Web, and send email. There are two primary types of modems used with laptops. There's the Internal modem, and the PC card-based modem. Internal modems are easier to hook up, and they're becoming more and more common. PC card-based modems stick out of a computer. Their advantage is that they can be replaced if upgrades to a faster one are needed.
Next are the ports. Ports are where the peripherals are applied, such as microphones, cameras, and extra memory. What type of ports do most laptops have? Currently, all laptops feature a serial, a parallel, an infrared, and a universal serial bus (USB) port. The reason why there're so many different types of ports is because the peripheral equipment corresponds with different types of ports.
That's it. Those are the basics that one should consider when purchasing a laptop. Utilizing the above information, more informed decisions can be made to acquire a laptop with suitable features that meet a users needs.
About The Author
Eliu Cordova is an avid computer enthusiast, entrepreneur, and author. His website, http://cheap-laptops-4-you.com can be used as a resource for helping you decide which laptops are right for you. He can be reached at eclaptops@cheap-laptops-4-you.com.
# # #
More Cpu Press Releases