Atlanta, GA (PRWEB) July 11, 2013
Whether gearing up for a long-awaited trip this summer or planning a quick girls getaway, there are a number of things that women should keep in mind. Travel insurance brand, Protect Your Bubble, presents a list of tips for women traveling in the near future.
1.

ATLANTA, Ga. (PRWEB) December 27, 2012
Its almost the New Year and technology fans of the world are already salivating over the new gadgets to hit shelves in 2013. While nothing is certain and everything is possible, Protect Your Bubble, gadget insurance brand has a list of some possible gadgets that are certain to turn heads and be big hits in the upcoming year.



(PRWEB) December 08, 2012
Many folks will have time off from work this December, and that makes for the perfect excuse to plan an epic getaway. Travel protection brand, Protect Your Bubble, offers ideas for a memorable trip.
Tropical Paradise Baby, its cold outside! Its time to get away somewhere warm and soak up the sun. Consider a cruise to the Caribbean for a relaxing, multi-stop vacation. Cruise deals abound and with ports of call including Haiti, Jamaica, St Marteen, Mexico, and more, its sure to be a relaxing, sun-kissed getaway.
Hip City For those looking for a voyage to a far away destination should look no further than Hong Kong. Named The Best City In The World in a recent Time magazine article, Hong Kong offers fantastic dining, traditional Chinese heritage, sightseeing, and is in close proximity to other globally esteemed cities.
Mountain Retreat Renowned for its natural beauty and breath-taking ski resorts, Switzerland offers a wonderful, wintery mountain getaway in the Alps. Visitors can choose from quaint bed & breakfasts or cozy lodge stays and explore the regions charming villages, some of which remain car-free. The scenery and peaceful surroundings make Switzerland a great mountain getaway this December.
Must-See National Park Fiordland National Park in New Zealand is a fantastic National Park experience. The journey may be far, but the reward is high. For those looking for green panoramas and up-close encounters with exotic creatures, travel enthusiasts should consider this state park. Located less than 3 hours from Queensland (by car), the park contains a lush rainforest, mountains, lakes, fiords, and plenty of natural beauty.
The Great Outdoors Theres nothing quite like experiencing an African safari. December can be a great time to go. Plan for hot weather, but know that theres a good chance of rain this time of year, which can cool things down. Get ready to embark on an adventure that will leave you spellbound.
When planning your next getaway, remember that vacation insurance is a great way to cover trip emergencies, cancellations and interruptions. Protect Your Bubble travel protection gives travelers peace of mind, starting at $ 14 per trip. Visit us.protectyourbubble.com for a quick quote.
About Protect Your Bubble

Protect Your Bubble is a specialty insurance brand, offering insurance for gadgets, pets and travel - all for todays modern consumer.



Atlanta, Ga. (PRWEB) October 18, 2012
There are so many tech accessories available for todays consumer, but which ones are worth investing in? Protect Your Bubble takes a look at the top gadget trinkets for techies and the busy consumer on-the-go.
No More Tangles - Tired of tangled cords? Get The Applecore from Apple-Cores.com. The spool comes in a variety of colors and three sizes Just thread one end of the cord through a hole on the Applecore, wind the cord around the spool and run the far end of the cord through the opposite end cut-out. Now, cords can stay neat and allows a user to spool out more wire when needed.
Portable Storage - LaCie, a major manufacturer of memory devices, has launched a line of thumb drives for key chains that take flash drive style to a whole new level. Memory is as high as 16 gigs in the Rugged Lifestyle keychain. Several USB drives are shaped to look like actual keys. Some are made to look like very thick coins. Sitting at the top of the market in its category is the $ 130 Christofle Galet-designed silver disk 8 gig thumb drive.
Conquer the Cold - Touch screens on smartphones are notoriously fickle in cold weather. Agloves.com solves the problem of cold fingers and cantankerous touch screens with touch gloves. Using conductive threads in the weave, Agloves gloves are washable, breathable and guaranteed to work on capacitive touch screens.
Wi-Fi Everywhere Wi-Fi is everywhere; it seems, except where its most needed. MiFi steps in with a series of Novatel Wireless hotspot devices that will work even in the most remote places. With several different devices to choose from, one is sure to fit.
More Power - One wall outlet instantly becomes a series of wall outlets and USB charging stations with a power splitter. Several companies offer these devices with the Belkin Mini Surge Protector being the most adaptable.
These time-saving and convenient accessories are useful, that is until something happens to ones smartphone, tablet or computer. Protect Your Bubble offers comprehensive insurance and extended warranties for todays modern consumer. To learn more, visit ProtectYourBubble.com.
About Protect Your Bubble

Protect Your Bubble is a specialty insurance brand, offering insurance for gadgets, pets and

travel - all for todays modern consumer.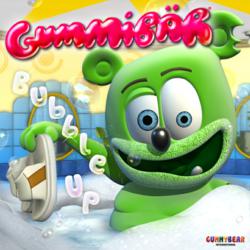 Teaneck, NJ (PRWEB) August 03, 2012
Just 3 short months after its debut, the official posting of Gummib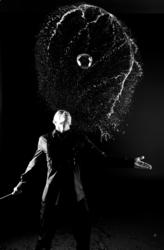 Santa Ana, California (PRWEB) March 14, 2012
BubbleFest XVI, the bubble extravaganza, returns to Discovery Science Center (DSC) March 31 - April 22, 2012. This annual spring break family event offers a look into the beautiful, delicate world of bubbles like never before.
Leading the excitement this year is Deni Yang and the Mega Bubblefest Laser Show* featuring a high-tech combination of art and science using bubbles, lights, special effects and lasers. World-renowned for his unique and stunning artistry, Yang performs multiple bubble shows daily at Bubblefest, featuring a bubble carousel, bubbles within bubbles, smoking bubbles, spinning bubbles, bouncing bubbles and bubbles in all shapes and sizes.
Bubblefest, the Science Center's most popular annual event is designed to help visitors appreciate and understand the scientific principles and mathematics of bubbles, and to let them explore the world of bubbles in a fun, hands-on environment. At the science learning stations, guests can create a bubble mini-wall, bubble domes and much more, while learning about math and science principles like surface tension, elasticity, air pressure, and geometry.
This years Bubblefest will be the biggest and most impressive outdoor festival in the Centers history. With an inflatable play zone, water spheres, and interactive science zones Bubblefest is truly fun for the entire family. Me in a Bubble* offers the opportunity for guests to step inside a giant bubble and have their picture taken.
And if thats not enough fun, guests will need to bring an appetite, because some of the top gourmet food trucks in Southern California will be in attendance during the three week festival. Chow down on delicious food from Dogzilla Dogs, Lobsta Truck, Lees Philly, Calbi Truck, The Lime Truck and many more! In addition, Orange Countys own Zovs Bistro/Caf