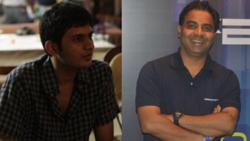 (PRWEB) January 18, 2012
As content is becoming critical for both Search and Social Media, Communicate 2 has increased its video content production creating capability by hiring Suyash Trivedi as the Head of Digital Video Production.
Suyash comes with extensive experience of producing videos for MTV, Aptech, ICICI, Quickr, including a recently completed interactive animated video campaign for a leading FMCG brand.
Communicate has been creating and managing YouTube Brand Channels for clients such as DSP BlackRock, Essar, Metro Shoes, Remit2india and has produced hundreds of videos produced specifically for Digital. Communicate 2 has recently launched of 25 videos with Sandeep Sachdev (celebrity trainer) and Ekta Choudhry (2009 Miss India) on marathon training tips that guide potential marathon runners while preparing for the marathon.
The videos covers all aspects of preparing for the marathon Right from what should be done while warming up, Running Techniques, how to strength different parts of the body; to even following the right diet, these videos equip the runner with perfect training tips for the big run!
Video Link -Training for a Marathon
Commnicate2 also appointed Satish Vijaykumar, who has over 10 years experience in the Mobile VAS & Marketing industry, He has previously delivered mobile marketing campaigns for companies like 2ergo & Myzus handling brands like Doha Asian Games, P&G, Marico, UB Group, Pizza Hut & IPLT20.
Communicate2 has been one of the first digital agency to implement HTML5 based mobile campaigns for BFSI brands in India. In his new role at Communicate 2, Satish will extend and leverage Mobile marketing to key strategic accounts such as ClearTrip, ICICI Lombard, HDFC Bank, Remit2india, DSP BlackRock amongst others.
Vivek Bhargava, Managing Director, Communicate 2, said, Content creation is fast becoming the spinal cord of Digital Advertising, the key is to produce content for specific psycho-graphic audiences and embedding the brand into the content. HTML5 with its agnostic and universal adaption will ensure that no consumer is left out of engagement and delivered the best by the Brand and ensures the end of Fragmented mobile App development
Vivek further added, "Digital is moving from lead generation to brand building, while campaigns are moving from demographic targeting to psycho-graphic targeting, We being one of the largest Digital Companies in India, hiring Suyash and Satish is a key step for us to maintain our leadership in the space."
###
OMG bolsters Creative Services Department: Nancy Forni Hired as a Graphic Designer for FastenMaster™











Agawam, MA (PRWEB) March 5, 2007
OMG, Inc., a leading manufacturer of fasteners and building products for the commercial and residential construction industries, recently added a new Graphic Designer to their expanding staff. Nancy Forni was hired to dedicate design efforts to FastenMaster, allowing existing Creative Services staff member Deb Thompson the opportunity to focus on design for the roofing division.
Forni has 23 years' combined experience in graphic arts including her most recent position at MassMutual Financial Group, where she provided corporate brand identity, design, typography, and production during her five-year tenure. In her new role at OMG, she will support the FastenMaster marketing team by designing packaging, POP, collateral, and trade show materials while overseeing and preserving the integrity of the FastenMaster brand.
"There are not many manufacturing companies in this region with the resources to support a Creative Services department," says Hugh McGovern, President, OMG. "We are pleased to bring Ms. Forni on board to assist with our corporate design and branding - which helps make FastenMaster a recognized name in the industry."
OMG, Inc., is a world-class manufacturer and supplier of fasteners and components for the construction industry. For more information visit http://www.olyfast.com or call 1-800-633-3800.
###
©Copyright 1997-
, Vocus PRW Holdings, LLC.
Vocus, PRWeb, and Publicity Wire are trademarks or registered trademarks of Vocus, Inc. or Vocus PRW Holdings, LLC.
Related Graphic Press Releases