Somerville, NJ (PRWEB) March 14, 2005
Spring cleaning is an annual ritual practiced in millions of households across the country. It's a time to clean the house from top-to-bottom and usually involves a substantial amount of sweeping, dusting, washing and scrubbing. However, at the end of the day, many individuals forget to include important items on their to-do lists, namely their electronics and personal computers.
The PC has become the fundamental tool of today's society, commonly used everyday for communication, work and entertainment. Many households trust their PC to store important information, ranging from family photos to financial and work related documents. However, what many are unaware of is that with daily use, PC's literally become dust magnets, consequently putting the important information entrusted to the computer in harm's way.
Falcon Safety Products, a leading manufacturer of computer cleaning products, recently sponsored a national survey of over 1,300 computer repair professionals, regarding PC hygiene. According to the results, over 70% of computer CPU failures were due to poor maintenance. Bad PC hygiene was also linked to 70% of keyboard failures and 85% of breakdowns in printers and mouse devices. One technician estimated that 90% of his hardware replacements result from excessive dirt. Listed among the most vulnerable components, particularly around cigarette smoke, were fans, keyboards and printers.
"Households that continue to neglect and shy away from maintaining their personal computers are ultimately paving the way for those PCs to fail," said Ken Newman, Director of Marketing for Falcon. "The removal of the PC casing and interior vent maintenance, along with proper instruction and guidance from a professional, is an easy task, and if done correctly, will add years to the lifespan of the PC. Through the Dust-Off® website (http://www.dust-off.com), computer users can access the Dr. Dust-Off Classroom, where they can find useful cleaning tips, interesting facts as well as unique and beneficial uses of the Dust-Off® line of cleaning products for all their spring and future computer and electronics cleaning needs," concluded Newman.
Even the smallest amount of dust, an amount barely visible to the naked eye, can wreak havoc on the internal components of a computer. As the computer's cooling fan spins, it not only forces cooler air to the inside of the computer case, but things like dust, soot and cigarette smoke as well. Once inside the computer case, dust, which is heavier than air, will form an insulating blanket, settling on and corroding the computer's delicate circuitry. This will eventually lead to an overall breakdown, brought on by overheating and premature decay. Dust also has the ability to conduct electricity, posing the threat of a short-circuit at any given time.
For a cost-effective and reliable solution, computer users of any level can turn to Falcon Safety Products and its Dust-Off® brand of computer / personal electronics cleaning products. Dust-Off® comprises an extensive line of cleaning products, including compressed-gas dusters, assorted cleaning wipes and a microfiber Screen Shammy, that together, provide the tools necessary for the effective preventative maintenance of any computer system.
When utilized correctly, the Dust-Off® compressed-gas duster gives the user the ability to safely blast dust from the computer's internal components without having to directly touch the delicate circuitry. In some cases, PC cooling fans and vents accumulate so much dust, that they render themselves useless. Simple short blasts from the compressed-gas duster will quickly and effectively clear any debilitating dust from the fan blades and cooling vents, furthermore allowing the proper circulation of cool air, needed to keep the inside of the computer at an operating temperature.
Founded in 1953, Falcon Safety Products, Inc. is a privately held corporation headquartered in Central New Jersey. A world leader in compressed-gas technology, Falcon manufactures a diverse line of products including the Dust-Off® brand of computer / personal electronics cleaning products and signal horns for the marine, sport and safety markets. For additional information, please contact Falcon Safety Products, Inc. at 908-707-4900 or visit http://www.falconsafety.com.
###
Related Cpu Press Releases
(PRWEB) September 2, 2005
Convergence is a life changing event provided we can overcome our initial confusion as our traditional suppliers stake their claim in non traditional (to them) IT services.
The suppliers clearly have their own agenda's but once you understand those agendas and can leverage off the various benefits each supplier gives to you. You should see significant productivity improvements as old ideas remerge and new ideas and alliances form. All indications are that IT services are a strongly growing market and a market fuelled by these new ideas.
IT convergence means that as a customer today you are now finding your traditional Telecommunication carriage providers selling you IT equipment and applications; and your IT equipment and application providers selling you telecommunication services. Traditional boundaries that existed between voice and data are being swept away and everyone is talking about IT convergence.
This is not a new story and those that have spoken with Cisco, NEC, Avaya, IBM or Nortel (to name only a few) would be aware of the claimed benefits of IT convergence to maximise your usage of your current infrastructure or applications. Each will claim to have a unique solution, however there stories are surprisingly similar and each is clearly after expanding their share of your "wallet".
This is simply because IT convergence means to them accessing a share of the total IT & Telecommunications wallet that they were not able to access in the past. However often to the buyer IT convergence is confused the benefits are often esoteric or poorly explained and it is easy to be caught up in the various agendas of the suppliers.
A current example is IP Telephony, where you have the traditional voice infrastructure providers protecting their customer base. They advocate the "safe and sure" approach of migrating your voice environment to IP. While the IT and network vendors approach voice as an application advocating voice "call servers" and a big bang approach of integrating voice services with IT.
Both approaches will meet particular user requirements; however it is easy to get caught up in the agenda of the various providers in the market.
However what are the agendas? How do you make yourself aware of them?
The best description of the various agendas I have seen comes from IDC who categorises suppliers into three types. Those types are Network Centric, IT Centric and Equipment Centric, defined as follows:
Network Centric: this category comprises the network operators that have offerings beyond the typical access and transport component; network provisioning, configuration and monitoring. They are often building capabilities to migrate and install next generation services.
IT Centric: the category encompasses the IT vendors with data centres capabilities including server hardware and operating system, Web applications and databases. They often bundle solutions with application implementation services and application management and monitoring.
Equipment Centric: this segment includes the equipment side of the convergence supply chain, with provision of LAN/WAN routers and switches, IP PBX, IP Phones and also sometimes maintenance, network readiness assessment.
In the past a customer who had an application requirement would go to their traditional IT vendor or if they wanted equipment they would go to their equipment provider. Those clear cut deliverables from suppliers are disappearing with each supplier vying for a greater share of their customer's "wallet" and driving for a greater share of the IT services market.
It is interesting to note that each supplier is coming from their position of strength today and leveraging the strength and relationships in their customer base to break into non traditional (for them) areas of IT services.
From a marketing perspective access to adjunct IT services is the low hanging fruit. This means as a carrier managing customer networks and moving the telecommunications "cloud" to the desk top port makes logical sense. However in Australia with Telstra's acquisition of KAZ, Optus and NCS (Singapore National Computing Systems) and Telecom New Zealand's acquisition of Gen-I, there is a clear move from the Telecommunication companies to own the end to end IT services market including the applications.
From general research this appears to be a global trend especially in the UK, Europe and North America and Asia is not too far behind. Gartner recently (3/5/2005) published Asia/Pacific's IT services market revenue growth at 12.4%, which outperformed the global market growth rate for 2 straight years. In the light of this type of growth it is obvious that this market represents an attractive area of growth for companies especially the Telecommunication companies who have been stuck at single digit growth for a number of years
All this means that following the initial confusion and the struggling with the various supplier agendas you should see IT service prices drop across the board. Each supplier will be using there business model to full advantage. Telecommunication companies cross subsidising and bundling their service elements. Application pricing erode with shared services and new technologies such as IBM "On Demand" services reducing CPU cost and storage. Equipment suppliers marginalising the cost of equipment to gain a greater share of the surrounding service elements and push for annuity revenues.
For those that have been in the IT and T industry of 20 years or more we have seen all this before with bureau services of the 80s and CPU time sharing of the 70s.
However with the global economy and the drive to maximise productivity, the re-emergence of old ideas and the creation of new ideas and alliances will, I believe, accelerate. So provided we can overcome the initial buyer confusion IT Convergence has the potential to drive significant synergies and efficiencies into business processes and deliver even greater quality of life.
About the Author:
Craig Price is the Managing Director of BITTS Pty Limited, http://www.bitts.com.au. He has over 22 years expereince in both IT and Telecommunications and today through his company provides consultancy, provisional services for customers and vendors in ICT.
# # #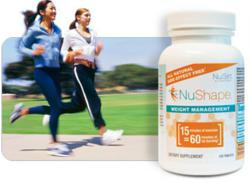 (PRWEB) November 23, 2012
Will the hectic holiday season leave you precious little time to exercise? NuShape may be just what the doctor ordered a dietary supplement that works with your bodys natural chemistry to turn 15 minutes of moderate exercise into 60 minutes of fat-burning. NuShape is helping time-starved consumers lose a significant amount of weight and can help prevent weight gain during the holiday season, according to NuSirt Sciences, the biotech company that manufactures the all-natural product.
NuShape saves you time by accelerating the benefits of fat-burning exercise. NuShape has demonstrated in clinical studies to increase fat burning by 300 calories per day, said Doug Grindstaff, NuSirt Sciences CEO. People strapped for time, especially over the holidays, often dont have an hour to exercise. NuShape now offers them a solution to avoid the dreaded 3-5 pound holiday weight gain that so many people experience.
Leucine is the key ingredient in NuShape to help the body naturally burn fat without any adverse side effects," said NuSirt Sciences' chief scientific officer Dr. Michael Zemel, PhD, former director of the Nutrition Institute at the University of Tennessee. Through his work, Zemel found that leucine, a branched-chain amino acid (BCAA) found in dairy products, activates the powerhouse of the cell to burn more calories. Dr. Zemel's research led to the creation of NuShape, which addresses weight control by combining leucine with vitamin B-6. The all-natural weight loss supplement is activated through normal exercise but without the use of stimulants, fat-blockers or diuretics.
NuSirt Sciences, makers of NuShape, offers these 5 tips to keep fit during the holiday season:
1. Choose a parking spot farther from the entrance Plan on going to the mall for gifts? Why not get in a little exercise before you start by choosing a parking space that is farther away from the mall entrance. It will give you time to collect your thoughts before you enter the shopping frenzy and also some valuable calorie-burning exercise.
2. Say no to the elevator, when possible Whether you are at work or the mall, choose the stairs instead of elevators or escalators. You can also use hills and inclines to create a short workout: Try walking with a quick pace up the hill for a minute or two, then cool down by walking down the hill.
3. Bring the kids to the park The outdoors is a great way to de-stress, spend some time with your kids and get in some exercise. Pushing kids on the swings, playing tag or throwing a Frisbee can help teach kids good fitness habits, while you reap the benefits as well.
4. Take a pre- or post-Thanksgiving stroll While some families like to play tag football, others can find some fitness time with a pre- or post-Thanksgiving walk. It can help diffuse holiday tensions with family and friends as well as help you digest that large Thanksgiving meal. Just 10-15 minutes of brisk walking can get your heart-rate up and lower your blood sugar levels.
5. Create a 10-15 minute workout During this busy time of year, its important to carve out time for you. With 15 minutes of exercise, NuShape helps you lose weight and get in shape, or help prevent holiday-related weight gain, by turning 15 minutes of moderate exercise into 60 minutes of fat-burning naturally. Whether its walking briskly or doing jumping jacks or crunches, carve out 15 minutes of the day for exercise. Target a variety of muscle groups and alternate between cardio and strength training.
To kick start your holiday exercise routine, NuSirt Sciences is offering a BOGO (buy one, get one free) special on Cyber Monday buy one bottle (30-day supply) of NuShape and get the second bottle free. This special offer is for Cyber Monday (November 26, 2012) only. To take advantage of this special offer, visit http://www.NuShape.com and use coupon code CYBER-MON, or on Amazon.com search for NuShape and use coupon code CYBMON12. Also, on Twitter this Cyber Monday, visit @TryNuShape to learn more and participate in a twitter chat with NuShape fitness and wellness professionals.
# # #
About NuSirt Sciences, Inc.:

Founded in 2007, NuSirt Sciences, Inc. is a bio-tech company that discovers, manufactures and distributes nutraceutical products that are natural, outcomes-based nutratherapeutic solutions to improve metabolic health risks. NuSirt Sciences brings pharmaceutical rigor to natural supplements through its research and testing. NuSirt Sciences' first commercially available product addressing weight control is NuShape, a natural weight loss supplement activated through exercise. NuShape's tablets work with the body's own chemistry to burn fat and naturally extend the calorie-burning effects of exercise. The company also manufactures NuControl for healthy sugar metabolism. With headquarters in Nashville, Tenn., the company has a dedicated research laboratory in Knoxville, Tenn. Visit http://www.NuSirt.com for more information.
Related Tech Press Releases


Philadelphia, PA (PRWEB) July 14, 2012
The professionally trained electricians at Thomas Edison Electric, are now offering generator installation services on your property to avoid power outages or blackouts that can damage your home.
The purpose of having a backup generator is for the time when there is a neighborhood power outage that shuts off all electrical appliances, including lights, heating/air conditioning, refrigeration, and computer systems.
The generator will keep all of this intact during an outage, and even keep the sump pump on to keep the basement water free. Thomas Edison Electric will make sure the appropriate transfer switch is installed to safely operate the new generator, keeping the home safe. A transfer switch is connected to the main power source, and then to a backup one. Automatic transfer switches have additional circuitry, and usually some form of computer program that monitors the incoming power. At the sign of any brown outs, power surges, or other problems, the transfer switch automatically starts a backup generator and then switches over when the voltage and frequency is proper.
Get saved this summer with Thomas Edison Electrics 24 hour, 7 days a week service. The company guarantees on time service, or the service is free. For more information on power outages, call 888-783-3800. Visit philadelphiaelectrician.com for more great services from Thomas Edison Electric.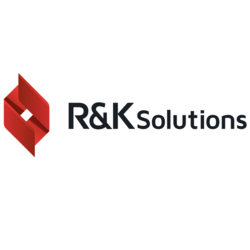 Roanoke, VA (PRWEB) May 31, 2012
Managing a facility portfolio can be a complex job requiring a wide range of skill sets. Although the exact duties may vary from organization to organization, portfolio managers across industries face some common challenges. Efforts to keep abreast of the work that inundates a typical facility managers schedule often leaves little time to proactively plan. Consequently, many facility managers run the risk of missing opportunities to improve efficiency and have a little more time to tackle that backlog of work. A few of these dangers are: failing to institutionalize knowledge of key personnel, leaving valuable information trapped in silos and ignoring the benefits of moving to the Cloud.
Caught up in the day-to-day, it may be easy to overlook the criticality of undocumented information. Employees who have been with an organization for several years and are solely responsible for certain subject or physical areas sometimes function as walking databases. This wealth of knowledge can be a great asset and help things to run smoothly but what happens when they leave? Facility managers can be left reeling when these employees retire, quit or change job positions. Documenting important facility information needs to be a priority to ensure operational continuity regardless of staffing. However, it is important to keep in mind that, realistically, information will only ever be documented if a process is clearly defined and simple to use.
Another opportunity that some organizations are in danger of missing is leaving valuable information segmented by department, system or process procedure. The capital facilities industry has seen $ 15.8 billion in annual interoperability costs, most of which are incurred as operations and maintenance costs, due to such factors as disintegration and redundancy. Facilities managers that find ways to share relevant facilities information across organizational levels stand to reap significant efficiency benefits and cost savings.
Lastly, many facility managers make the mistake of failing to realize the advantages of moving to the Cloud. When a new technology provides the promise of massive cost savings combined with increased IT agility as described by the U.S. Department of Commerces National Institute of Standards and Technology, it warrants serious consideration. When it comes to the more mature element of Cloud computing, Software as a Service (SaaS), the payoff is well-established. Forrester Research shows a ROI for SaaS implementations with both short-term and long-term cost savings, as well as increased adoption rates, reduced time to value, decreased training costs and time and high scalability.
Founded in 1984, R&K Solutions' professionals have been delivering quality software, services and integrated solutions to overcome the challenges of facilities portfolio management, such as capital investment, condition assessment, space utilization, master planning and cost analysis for 28 years.
(PRWEB) July 20, 2001
When burning audio-cd:s it is absolutely critical that the data-stream from the harddrive to the CD-writer is as continious as possible. The CD-writer has an internal memory-buffer to compensate for small gaps, but if your harddrive or your CPU is interrupted for to long, the CD-writer will run out of data. Because the CD-writer cannot wait, this will cause gaps and noise in the music, or in the worst case, it will ruin the entire disc.
So, why is the CPU interrupted?
Windows is a multi-tasking operation system, meaning it can run many programs simultaneously. The CPU, however, can only do one thing at a time. To solve this problem, Windows divides the CPU-time into small slices and gives each running program a short period of time to execute, before the CPU is handed over to the next program. The more programs you run, the smaller each time-slice gets. If the slices are to small, there may not be enough time for the burning-software to fill the buffer on the CD-writer.
Leading Interactive has released a new system utility, WinTasks 2000, that will allow you to make sure your CD-burning software gets all the CPU-time it needs. WinTasks 2000 is an alternative to the built-in Windows task manager. It gives you additional features such as: the ability to set the priority of any process, and to terminate many processes at a time (including hidden programs not accessible from the built-in task manager). It also gives you short descriptions of most common processes to help you decide which processes are important to a specific task, like cd-burning.
How can this be used to prevent buffer underrun?
By increasing the priority of your CD-burning software and removing processes that are not important, you can remove a common source of errors when burning audio CD:s.
(WinTasks 2000 was not created with CD-burning in mind, but this has become one of it's most important areas of use.)
For more information on WinTasks 2000 please visit http://www.liutilities.com
If you interested in reviewing WinTasks 2000 please contact me at johan@linteractive.com
# # # # #
Contact: Johan Malmberg
Leading Interactive LI
Hola 2058
83001 Hallen Sweden
(46) 643-23080
johan@linteractive.com
http://www.liutilities.com
More Cpu Press Releases