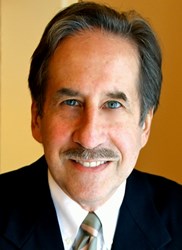 Fairfield, IA (PRWEB) January 03, 2014
Accounting students at Maharishi University are gaining certification in a new worldwide standard for exchanging financial and accounting information that's required by the US government as well as a growing list of international organizations. Maharishi U is the first university in the world to offer this certification training as an academic course.
"The government is increasingly expecting financial institutions to adopt this new standard, but there are very few accountants trained in this area," said accounting professor Andrew Bargerstock, PhD, CPA. "Our students are moving quickly to fill this void."
Extensible Business Reporting Language (XBRL)
The new standard, XBRL, or eXtensible Business Reporting Language, is a formal markup language with some similarities to computer programming that systematically defines business facts, values, contexts, units, and more in order to exchange financial information.
Common functions in many countries that make use of XBRL include regulators of stock exchanges and securities, banking regulators, business registrars, revenue reporting and tax-filing agencies, and national statistical agencies.
A Highly Marketable Skill
According to Dr. Bargerstock, the XBRL standard is rapidly spreading worldwide. In the U.S., both the Securities Exchange Commission (SEC) and the Federal Deposit Insurance Corporation (FDIC) require that all data reported to them use XBRL.
The Netherlands has adopted XBRL as a government-wide standard of reporting accounting and financial information. And in a recent report, the International Accounting Standards Board (IASB) stated that "XBRL reporting has become an integral aspect of most registrants' financial reporting infrastructures, and interactive data is more readily available to financial statement users than ever before."
"We want our students to be on the cutting edge," Dr. Bargerstock said. "This new system is very challenging to learn, but once an accountant is certified, he or she will be highly sought after by the many large institutions who are now having to prepare their data in this new way. This will give our students another credential that will make them attractive in the US and international job market."
Students, Faculty Earn Certification
XBRL International, (http://www.xbrl.org), which developed this new standard, offers testing to certify that accountants have mastered it. Dr. Bargerstock and six of his students have so far earned XBRL certification. According to XBRL International, Maharishi University of Management is the first university to offer XBRL instruction and certification as part of the curriculum. XBRL is offered as a one-credit course in MUM's MBA Accounting program.
The MUM Accounting MBA
Maharishi University of Management offers an MBA for Accounting Professionals program that enrolls students from a variety of countries. They spend seven months on campus taking MBA courses, and then are placed in paid practicum positions around the US while completing their degree via distance education.
Track Record of Success
Dr. Bargerstock, director of the University's MBA programs, received the 2009 Excellence in Lean Accounting Professor award from the Lean Enterprise Institute (LEI) at the Lean Accounting Summit. Since then, Dr. Bargerstock has published research articles in Management Accounting Quarterly and guided two Ph.D. students who won the Lean Accounting Student of the Year Award (2011, 2013) by LEI at the annual Lean Accounting Summit.
Dr. Bargerstock's students have also placed in top 10 positions of the revolving CAPSIM business simulations CAPSIM business simulations. Every year since beginning the simulation as part of the MBA curriculum, MUM has placed student teams in the Top 10th percentile worldwide including #1 finishes in the world in 2011 and 2013. This online simulation addresses the need for accountants to become better acquainted with strategic thinking and decision-making in circumstances of uncertainty and in a team environment.
The XBRL training and certification adds to the growing list of skills MUM students have been developing, including their recent course in Data-Mining using the latest SPSS Modeler software and its application in business marketing.
"This combination of these three things—success is Business Simulations, understanding of Data Mining, and XBRL certification," said Dr. Bargerstock, "puts MBAs coming out of Maharishi University of Management in a whole new light with great potential for building long-term careers in the United States and internationally."
About the University
Founded in 1971, Maharishi University of Management (MUM) offers Consciousness-Based℠ Education, a traditional academic curriculum enhanced with self-development programs like the Transcendental Meditation® technique. Students are encouraged to follow a more sustainable routine of study, socializing and rest without the typical college burnout. All aspects of campus life nourish the body and mind, including organic vegetarian meals served fresh daily. Located in Fairfield, Iowa, MUM is accredited by The Higher Learning Commission and offers bachelor's, master's, and doctoral degrees in the arts, sciences, humanities, and business. Visitors Weekends are held throughout the year. For more information, call the Admissions Office at 800-369-6480 or visit http://www.mum.edu.
Find More Computer Press Releases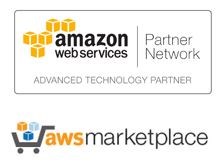 Edison, New Jersey (PRWEB) November 11, 2013
Government agencies that need to comply with DIACAP, FedRAMP or FISMA standards can now use the RightAnswers Unified Knowledge Platform in the Amazon Web Services (AWS) GovCloud (US) Region.
RightAnswers, Inc., the #1 provider of cloud-based knowledge management and self-service solutions, has become an Advanced Technology Partner in the AWS Partner Network (APN). RightAnswers is available for immediate purchase via the AWS Marketplace.
The Federal Government has mandated that its agencies should migrate to cloud-based software and services, to save costs on computer and networking equipment and maintenance and to enable faster deployment of computerized systems and services.
RightAnswers on the AWS Marketplace allows government agencies to manage their knowledge and provide self-service while adhering to strict government regulations in the AWS GovCloud (US) Region.
"By residing in the AWS GovCloud (US) Region, the cloud-based RightAnswers knowledge management platform is available to more government agencies. By moving to the cloud, agencies will reduce infrastructure and operational costs, something the U.S. government is eager for them to pursue," explained Alan Demsky, Vice President of Federal Systems, RightAnswers.
Government agencies are already using the cloud-based RightAnswers Unified Knowledge Platform to improve the service they provide. RightAnswers proactively prepares government departments for change, to keep pace with agency developments and new policies and regulations.
The RightAnswers platform integrates seamlessly with their existing support systems, providing a deeper knowledge experience from the agent's desktop. Government employees and citizens can quickly find answers to their questions, reducing the number of calls to the service center and decreasing call wait times.
See our website for more information on RightAnswers solutions for the Federal Government or request a demo at http://www.rightanswers.com/request-demo/.
About RightAnswers

RightAnswers is the #1 provider of cloud-based knowledge management and web self-service for optimizing customer service and IT support. Our 500 clients around the globe use RightAnswers seamlessly integrated with their CRM, ITSM or other customer service software, to provide stellar support experiences while saving millions of dollars a year. For more information, visit http://www.rightanswers.com.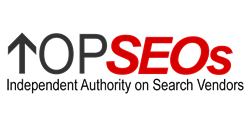 (PRWEB) August 22, 2013
canada.topseos.com has revealed the 10 top SEO copywriting consultants in Canada providing services in the internet marketing industry for the month of August 2013. Businesses scouring for efficient SEO copywriting services turn to the rankings offered online in order to discover SEO copywriting consultants which have been tested by an independent third party. The rankings are adjusted monthly to account for the latest accomplishments of top contending internet marketing consultants and to highlight the top providers of efficient services.
The canada.topseos.com independent research team spends time researching search engine optimization copywriting agencies in Canada by taking a rigorous look at key strengths and competitive advantages of competing internet marketing agencies. The rankings are organized through the use of a set of evaluation areas. The five areas used to benchmark and compare search engine optimization copywriting agencies include variance, marketable, conversion driven, SEO friendly, and writing standards. Internet marketing agencies are put to the test to ensure the best agencies are included to assist businesses in selecting the absolute best search engine optimization copywriting agencies to meet their specific needs.
The 10 top SEO copywriting agencies in Canada for August 2013 are:
1) TheWriteContent.com
2) Direct Consulting Group
3) IMP Canada
4) SEO Expert
5) Netwriter
6) Web4Designing
7) Applecore Interactive
8) Scanlink
9) Digiaux
10) TechWyse Internet Marketing
ABOUT canada.topseos.com
canada.topseos.com is an established independent research firm in Canada focusing on the analysis and ratings of internet marketing services all around the world. The ratings are organized by the independent research team each month to showcase the best search engine optimization copywriting services based on their performance and their rating achieved through the proprietary analysis process.
For the rankings of the best search engine optimization copywriting firms visit:
http://canada.topseos.com/rankings-of-best-seo-copywriting-services
SEO copywriting firms interested in being evaluated and published can visit:
http://canada.topseos.com/rankings/search-engine-marketing-agencies/apply-for-ranking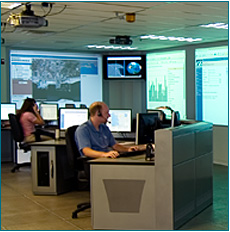 Portsmouth, NH (PRWEB) November 15, 2012
Global Relief Technologies (GRT) participated in the 66th Annual Conference of the Southeastern Association of Wildlife Agencies (SEAFWA) with Verizon Wireless in Hot Springs, Arkansas from October 7-10, 2012. Attending as part of the Verizon Wireless Booth at the 66th Annual SEAFWA Conference Global Relief Technologies (GRT) displayed and conducted demonstrations of Rapid Data Management System (RDMS) which is GRTs propriety Advanced Mobile Field-Data Collection & Analysis Solution which has proven to deliver a 30-50% increase in field workers productivity upon successful implementation and utilization.
Josh Bresette, Senior Vice President of Global Relief Technologies (GRT), was excited to have participated in the 66th Annual SEAFWA Conference stating, The GRT Team attending the 66th Annual SEAFWA Conference found the event extremely rewarding. Verizon Wireless, our highly valued strategic business, offerd GRT the opportunity to develop initial relationships with key decision makers for many Fish & Wildlife State Agencies. The SEAFWA Conference also allowed GRT to further our understanding and knowledge of the business process workflow in the field for these Agencies which is critical to the future success of our advanced mobile field-data collection and analysis solution called Rapid Data Management System (RDMS). We are excited to participate in SEAFWAs annual conference next year and all those going forward, especially given the fact we recently completed a very successful RDMS Pilot Program with the Texas Department of Parks & Wildlife.
The Southeastern Association of Fish and Wildlife Agencies (SEAFWA) is an organization whose members are the state agencies with primary responsibility for management and protection of the fish and wildlife resources in 15 states, Puerto Rico and the United States Virgin Islands. Member states are Alabama, Arkansas, Florida, Georgia, Kentucky, Louisiana, Mississippi, Missouri, North Carolina, Oklahoma, South Carolina, Tennessee, Texas, Virginia, and West Virginia. The Directors of the Association meet semi-annually, in the spring and fall.
The Southeastern Association of Fish and Wildlife Agencies (SEAFWA) conducts an annual conference each fall to provide a forum for presentation of information and exchange of ideas regarding the management and protection of fish and wildlife resources throughout the nation but with emphasis on the southeast. Representatives from state and federal agencies, citizen's organizations, universities, and private wildlife research groups present their latest findings relative to resource management, both through scientific research and actual case histories. Fisheries and wildlife scientists present peer reviewed papers at their respective sessions, agency enforcement personnel exchange information on tactics and mutual problems, agency attorneys discuss the latest developments in wildlife law and other pertinent legal issues, and information and education personnel address relative communication, marketing and public relations matters. The conference provides a well balanced exchange of ideas and information of significant benefit to the conservation community in its efforts to manage fish and wildlife resources.
Global Relief Technologies (GRT) Rapid Data Management System (RDMS) is a flexible and adaptable Enterprise Mobile Field-Data Collection and Analysis Solution that provides the ability for field personnel (mobile workforces) to quickly and accurately collect, transfer, share, access, manage, and analyze key operational field-data and business information. Rapid Data Management System (RDMS) is comprised of the RDMS Collect software application running on any hand held mobile device and the RDMS Cloud Management & Collaboration Center accessible from any mobile device or through a secure web browser.
Rapid Data Management System (RDMS) by GRT features include an easy-to-use intuitive graphical user interface, 100% real-time two-way communication, a Workflow Rules & Computation Engine which guarantees structured data validation and improved accuracy in the data collection process, complete Global Positioning System (GPS) & Geographic Information System (GIS) integrated mapping capabilities, the ability to work in a connected and/or disconnected environment, complete Mobile Device Management (MDM) capabilities, as well as the ability to be configured without difficulty to meet each users specific requirements while maintaining the highest levels of security including FIPS-140-2 and full SSL security. Furthermore, RDMS by GRT offers the necessary ability to stay connected 24/7 with the option of using Broadband Global Area Network (BGAN) Satellite Communications when wireless or other modes of connection are not available. Additional features include signature capture capability, photo/sketch reporting functionality, voice-to-text, automated PDFs, bar code scanning, RFID tracking, on-demand satellite imagery, and a complete audit trail on all data.
ABOUT GLOBAL RELIEF TECHNOLOGIES (GRT)

Global Relief Technologies (GRT) core competency is designing, developing and supporting cutting-edge Total Enterprise Mobile Field-Data Collection & Analysis Workflow Technology Solutions. GRTs proprietary Rapid Data Management System (RDMS) technology (1) is easy to use, configure, and integrate, (2) is highly secure, adaptable, and customizable, and (3) offers exceptional real-time mobile field-data collection, communication and collaboration capabilities delivered with outstanding support by GRTs Global Client Service & Support Teams 24x7 365. Since 2005, RDMS by GRT has proven to perform successfully in normal to extreme work environments all over the world, and has been utilized by the United States Navy, the United States Marine Corps (USMC), the American Red Cross as well as AIR Worldwide (AIR), the Texas Division of Emergency Management (TDEM), and Northeast Utilities. GRT is a Verizon Wireless Business Solution Alliance Partner, a Motorola Solutions Provider Gold Level, a member of the AT&T Industry and Mobility Alliance Program (IMAP), and a Samsung Enterprise Alliance Partner (SEAP). Other formalized GRT strategic business partnerships include: Raytheon, GeoEye, and Vizada. Global Relief Technologies (GRT) is a member of the National Emergency Management Association (NEMA), a GSA schedule 70 contract holder, and a Texas Department of Information Resources (DIR) contract holder. For more information about Global Relief Technologies (GRT) and Rapid Data Management System (RDMS) by GRT please visit the website: http://www.GRT.com
Calgary, Edmonton, Vancouver Canada (PRWEB) January 12, 2007
Electronic Recycling Association (www.era.ca) celebrates 2006 and the holidays by taking some well deserved time off. In 2006 ERA was successful in collecting thousands of old computers and redeploying them with various charities, non profit agencies, community centers and libraries.
Thousands of people benefited from the hard work of the ERA. Thousands of computers have been placed in learning institutions and with people who otherwise could not have afforded access to them.
In 2007, ERA's goal is to collect even more old computers, laptops and networking equipment destined to landfills or to be smelted.
It is a proven fact that reusing computers and technology is more environmentally friendly that smelting, and ERA's purpose is to reuse as many computers as possible by putting them in the hands of the needy and disadvantaged groups, who would otherwise not be able to afford them.
In Canada, thousands of companies and government departments are using the top end equipment, and upgrades are very frequent to keep on top of technology. Unfortunately this has created a problem for the environment. These companies and government departments sometimes dispose of computers and technology in a not so environmentally friendly manner, such as dumping this equipment in landfills, or having it smelted.
ERA operates reuse programs with many charities and non profit agencies. One example of this is a program between the ERA and the Calgary Drop in Center. Old computers are collected by ERA, and refurbished by ERA and the Drop in Center and then given to poor people getting their first apartment or home.
These same computers would otherwise be burried in landfills or smelted by government funded recyclers, who think of profits first, environment and helping the community last.
ERA is different. ERA collects old computers for donation to organizations and people who can not afford computers and technology.
If your company has old computers, you can rest assured that giving them to ERA is the best solution. The data is erased safely, usually at your location so you can rest assured any secrets ae not revealed.
The computers are then cleaned up, refurbished and donated to communities that can use them for several more years.
ERA has offices in Calgary, Edmonton, Vancouver and Toronto. ERA can pickup computers, laptops, servers, and networking equipment from anywhere in Canada and even in the USA.
ERA works with a large refurbishing and donations organization in the UK as well, www.maxitech.biz which can also collect and donate old computers.
For more information please contact the ERA at www.era.ca under the contact section.
###
Houston, TX (PRWEB) October 31, 2005
In response to customer requests, Best Computer Rentals (http://www.bestcomputerrentals.com) has put together a rendering farm rental package exclusively for creative firms and ad agencies.
Render Farms are simply a collection of computers (PC, Mac, and even Linux based) which are networked together for the purpose of rendering a single frame of an animation, modeling, or titling project. In a render farm, one computer serves as a master while the other computers serve as slaves. Maya Software from Alias is a popular animation and modeling package that many creative firms use when rendering animation or titles.
For example, when a piece of animation needs to be done, the master computer will assign a single frame to be rendered by the slave computer. The slave computer will then work on that single frame and return it to the master computer and await the data for the next frame. The master computer will then assemble all the different frames to complete the project.
Renting computers for a temporary render farm makes sense when dealing with sensitive client data or for keeping a project in house. Best Computer Rentals can put together a competitive package of networked computers, PC or Mac based, that can serve as a temporary render farm (see http://www.bestcomputerrentals.com/specialty_rentals/renderfarmrentals.html). For more information call Best Computer Rentals at 866-475-6825.
# # #