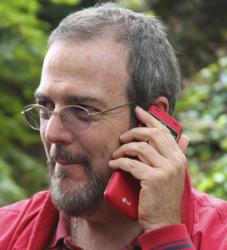 Asheville, NC (PRWEB) June 26, 2013
Hank Eder PR/Marketing has forged a professional affiliation with L.A. Smith Productions of Asheville, NC, to provide high quality graphics design services in addition to a full range of creative publicity and marketing services.
Im excited to be working with LeeAnne Smith, says owner/publicist Hank Eder. I looked at a list of designers to build my own website, and I settled on L.A. Smith Productions for her impressive catalog of creative work, but also for her reputation for integrity and honesty. Thats very important to me.
Hank Eder PR/Marketing provides virtual service to clients in places as diverse as Miami, Jacksonville, and Alabama, in equally diverse fields like food service, music retail, politics, real estate, and motivational speaking. Creative PR services include press releases, copy writing, B2B publications, blog writing, corporate customer and personnel communications, SEO writing, corporate crisis response, ghostwriting, screenplay writing, and editing/proofreading.
Now, through our affiliation with L.A. Smith Productions, we can offer high-end graphics services, such as logo design, website design, brochures, book covers, and more, Hank says. This is a win-win for both companies.
Hank Eder PR/Marketing is a business without boundaries, a concept that fits well with many of todays young entrepreneurs and small business owners looking to outsource their PR and creative needs. Because we dont maintain a costly brick and mortar location, we can offer flexibility and affordability to our clients, Hank says.
Outsourcing creative services is a perfect fit for small to mid-sized businesses. In addition to saving money on payroll and benefits, outsourcing brings in fresh, new ideas," Hank says.
Hank Eder is a seasoned PR pro, with a background in journalism, public relations, marketing, advertising, graphic design, and education.